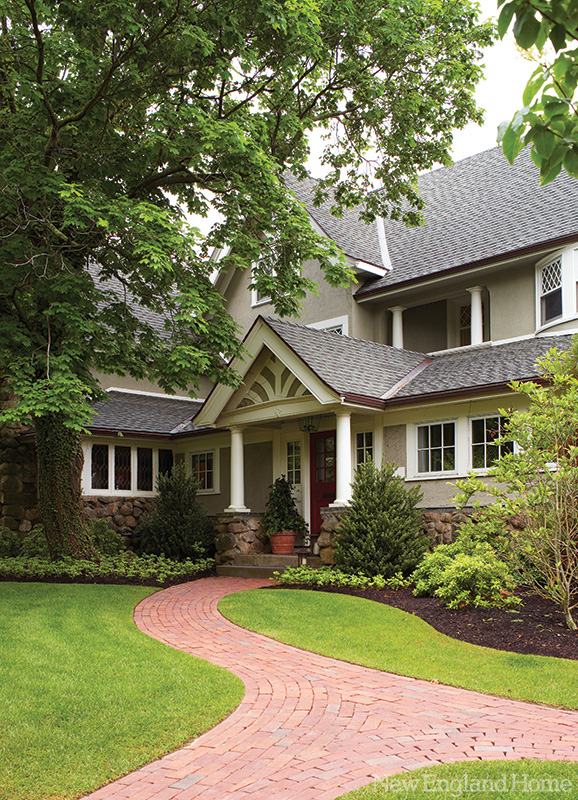 Treasures are never easy to find and sometimes we need to keep looking for quite some time until we find them.  And, finding our dream home is just like that, it's never easy and many times we need to create it, transform it and adapt it to our needs. The dream beach house for this couple was nothing like they saw at first, but they knew how to transform a  hundred-and-some-year-old Marblehead, Massachusetts old inn into what they've always dreamed of.
For half a century, this three-story house had operated as the Spray Cliff Inn and then it was on the market for a long time. After all, it's not always easy to find people that want to carry a business and spend lots of money on a big renovation. But this didn't scare these homeowners. In fact, they've already had renovated many houses before and they knew of the potential this beach house had.
With the help of architect Robert Zarelli and interior designer Charlotte Barnes, they gutted the interiors (with the exception of the small nook in the living room) and added character and beautiful architectural details such as paneling, coffered ceilings and moldings.
The interiors of this beach house are all about comfort. Like the wife says: "We wanted our home to be inviting, not ostentatious." You simply can't go wrong if you take that route, especially when regarding a beach house.
Beach House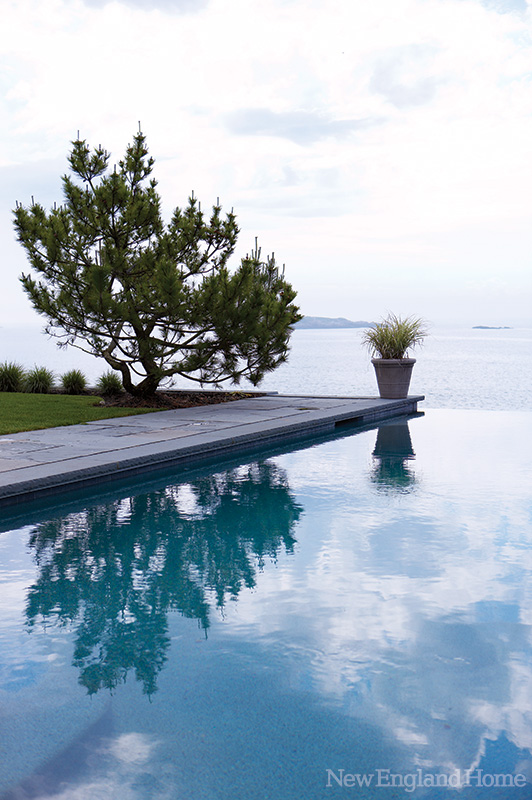 This must be the reason why someone would buy an old inn and transform it into a beautiful home.
Traditional Foyer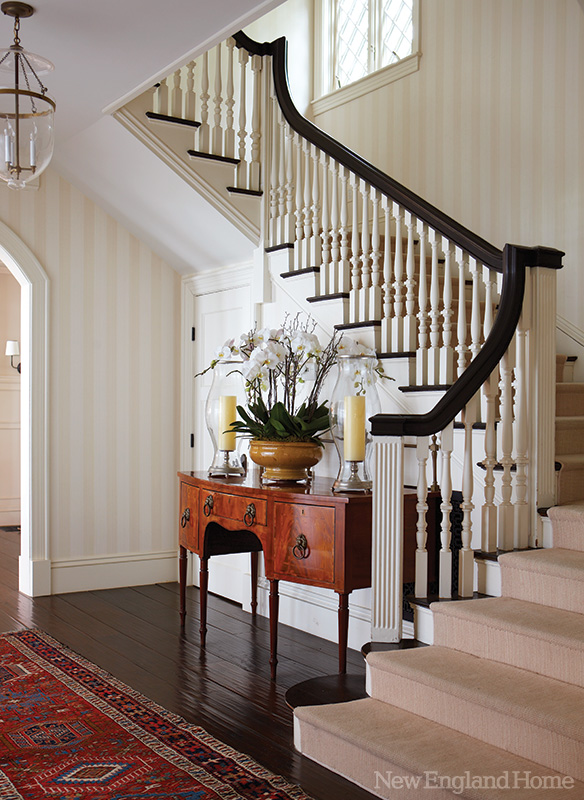 The floors are hand-planed walnut. Gorgeous sideboard.
Living Room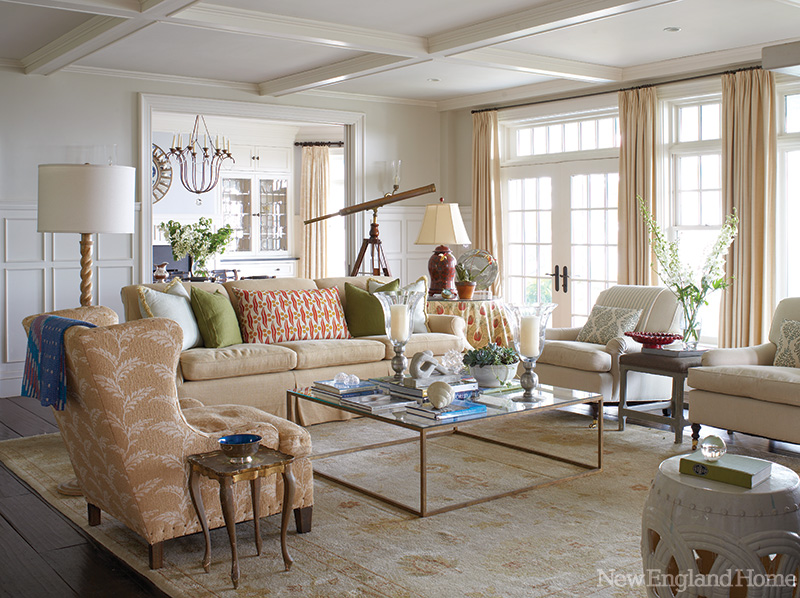 The interior designer Charlotte Barnes designed the coffee table and sofa. I love the mix of neutrals and colorful fabrics that were brought into the space through pillows and throws.
Coastal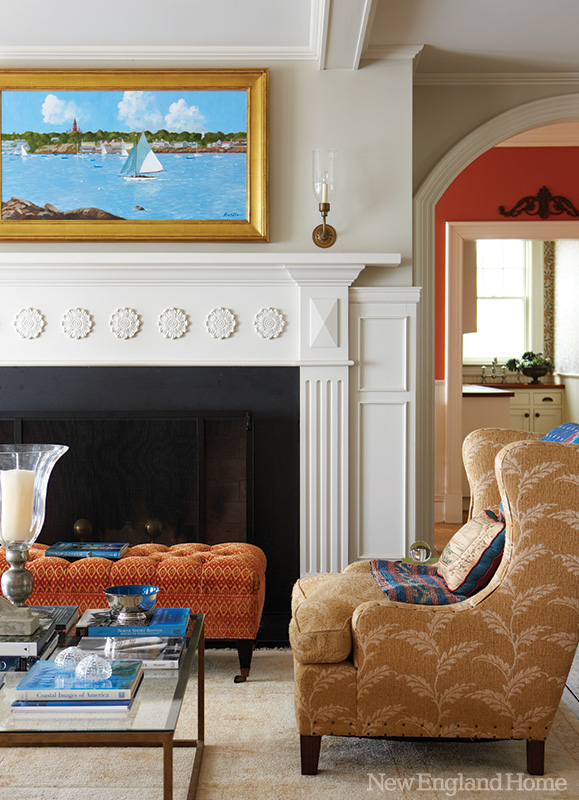 The painting is by Ray Ellis.
Niche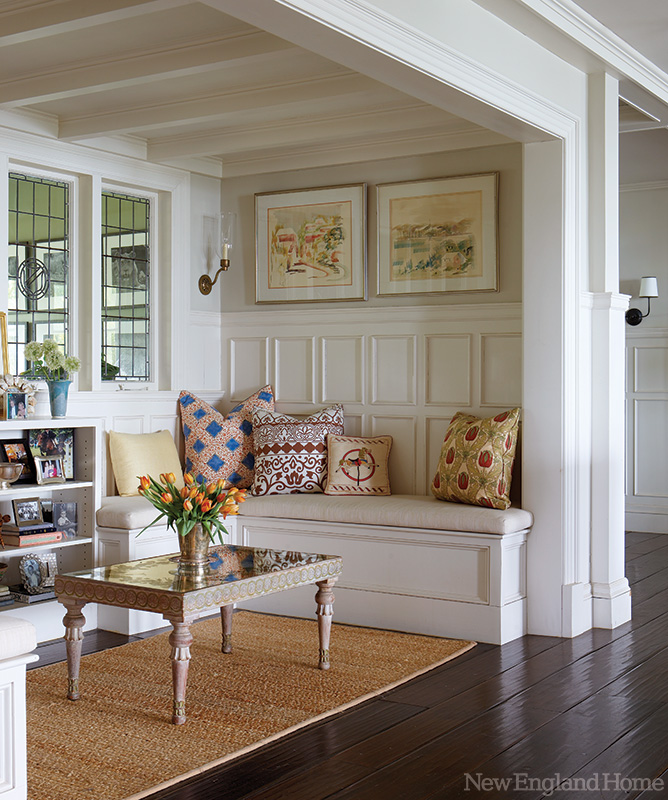 This is the only original space the architect and homeowners decided to keep and I'm happy they did. It's very inviting.
Dining Room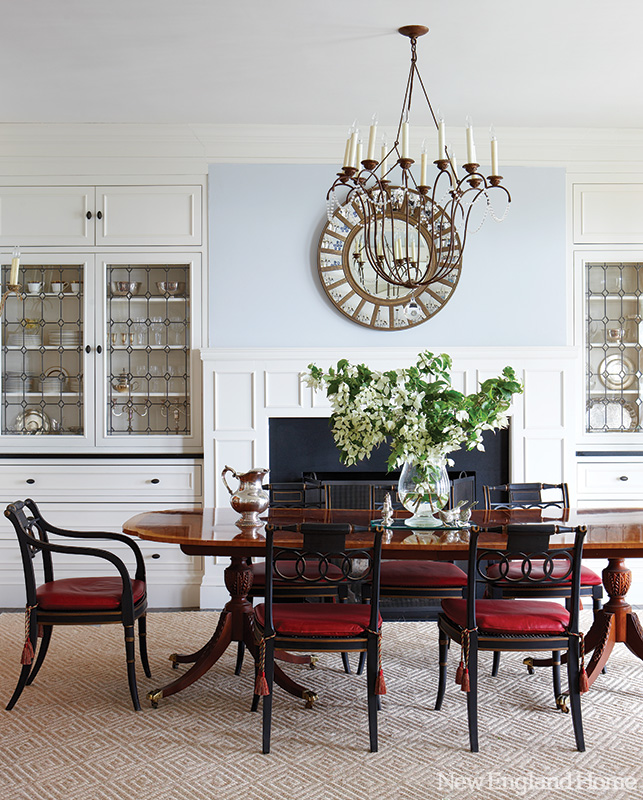 Beautiful built-in cabinets and chandelier.
Dark Cave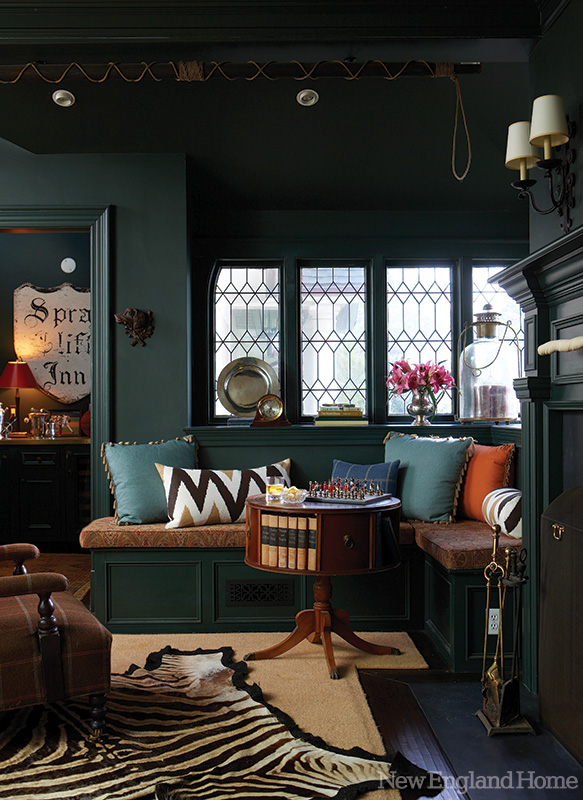 The den is called "the boys' room".  It feels masculine and intriguing.
Kitchen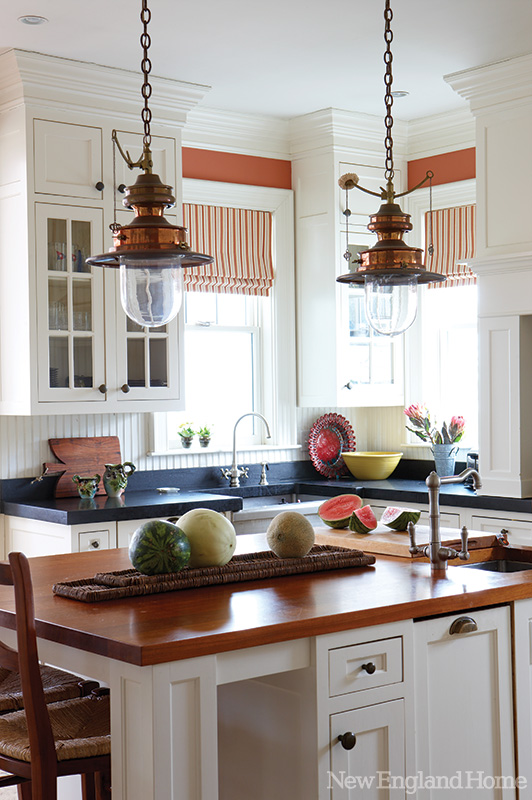 This kitchen has that  cozy, coastal feeling that I love. Great train-style light fixtures.
Sitting Area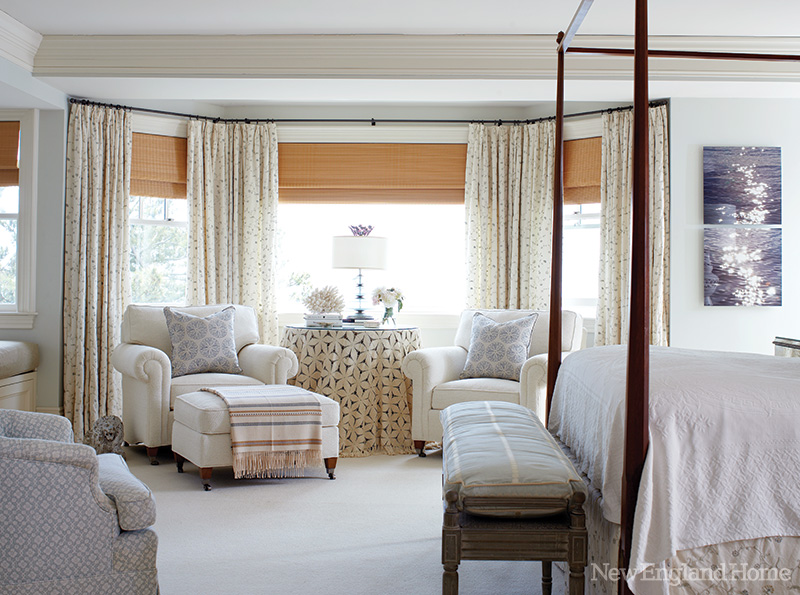 I love master bedrooms that has a vast mix of neutral tones and lots of fabrics. Everything seems to be so comfy and fluffy in this room and a bedroom should always feel that way.
Nook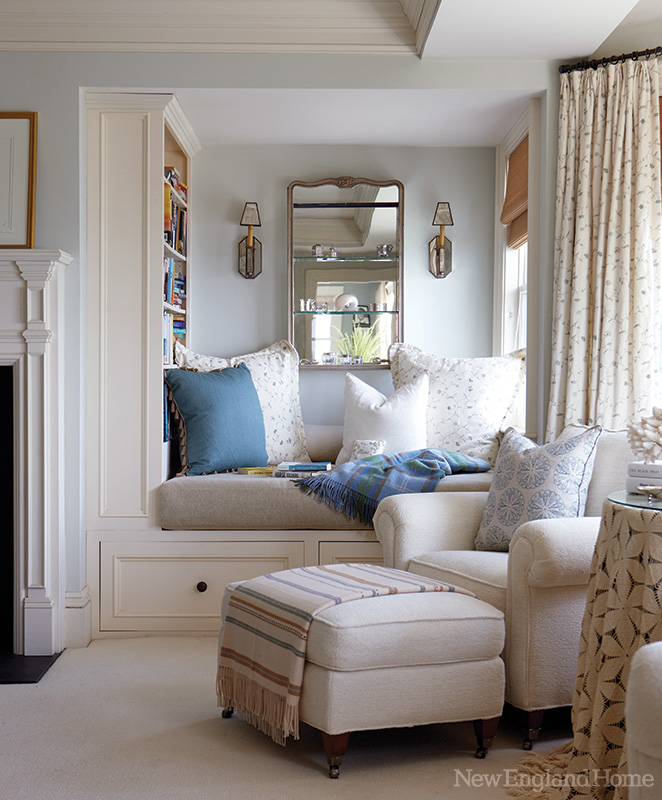 This nook has everything you need; bookshelves, huge pillows, warm throws and a beautiful pair of sconces.
Bathroom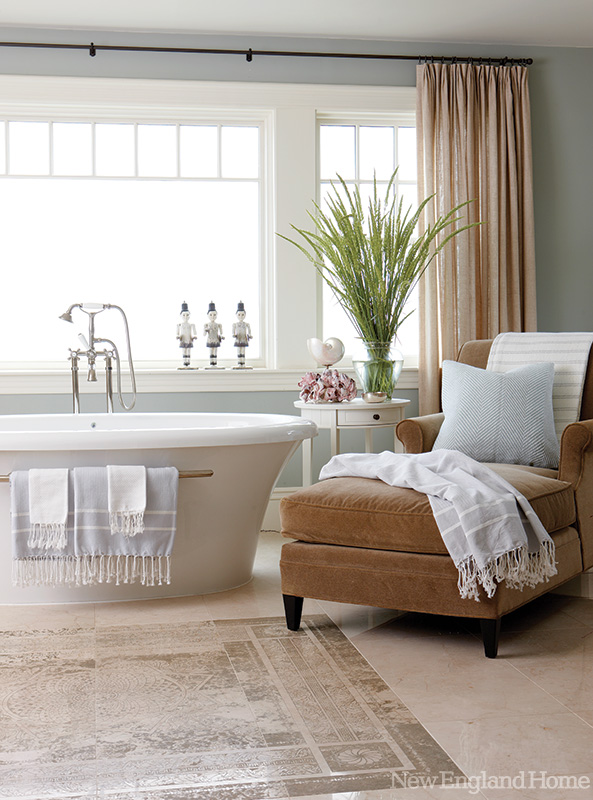 What's there not to love in this bathroom? Pure elegance.
Views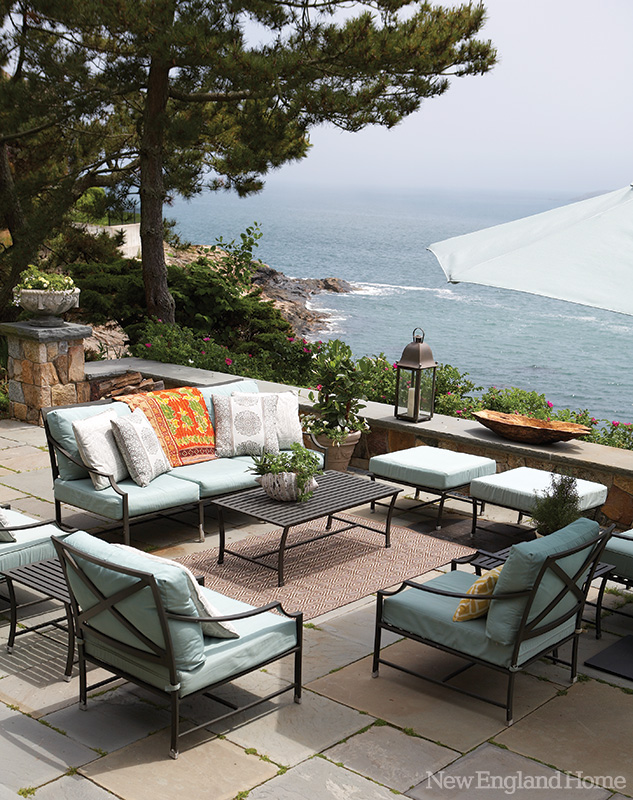 Talk and hear the relaxing sound of the waves…
See more Inspiring Interior Design Ideas in my

Archives

. 
Did you do anything exciting this weekend? We had some fun… it was my husband's birthday and the kids and I made a chocolate cake for him, and I feel I ate too much of it! 🙂
I hope you guys have a fantastic and blessed week!

I honestly send you lots of positivity and I hope you feel cared and loved during this week. I hope you always know that you matter, that you're very important and you're worth of peace and happiness.
Pass your beauty and your love along…
with Love,
Luciane at HomeBunch.com
Interior Design Services within Your Budget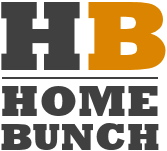 Get Home Bunch Posts Via Email

 Sources:  Images via: New England Home, Architecture: Robert Zarelli, Interior design: Charlotte Barnes, Landscape Architecture: Hawk Design, Builders: BCA Builders and Groom Construction, Photos by Michael Partenio.