This Georgia Coastal home style is all about lazy summer days, where you can relax at any place you'd like to. Nothing is too precious and untouchable in this house. This place is all about comfort and the interiors seem to invite you to sit and enjoy the beauty surrounding you.
Designed by Geoff Chick & Associates, this coastal home not only has a gorgeous facade but also an impressive interior with truly inspiring millwork.The kitchen, probably my favorite room of the house, has beautiful turquoise hues and white cabinets, embraced by wainscoting and conferred ceilings.
This is truly the kind of house that you picture yourself sitting at the front porch at the end of a summer day, with an icy cold drink and enjoying life, in a very slow and calm way.
Southern Georgia Coastal Home
This kitchen was beautifully designed. It feels open and very practical. I love the millwork in this area.
Cabinets Paint Color: White Dove OC-17 by Benjamin Moore.
Walls are Iceberg 2122-50 also by Benjamin Moore.
Lovely Hues
The back splash is 3×6 glass subway tiles with a pale blue tint. The turquoise kettle and cookware are by Le Creuset and the light fixtures are by Visual Comfort Lighting.
The hood was custom-made by Eric Williams from Albany, Georgia.
Open Space
The kitchen opens to the dining area and family room. The decor is comfortable and stylish. Perfect for a beach house.
Paint Color: The lovely color on the island is Jamestown Blue HC-148 by Benjamin Moore.
Dimensions: 16′x46′, with 12′ ceilings and 12″ deep coffers.
Second Kitchen
This is the apartment kitchen located above the garage. The Dutch door opens to the connecting bridge with oval window between the two structures.
Dimensions: 11×13.
Paint Color is Iceberg 2122-50 by Benjamin Moore.
Barn Door
The barn door adds a rustic vibe to the lower level of the house.
Family Room
The family room is lovely decorated. Notice the foyer on the back.
Entryway
The foyer is small, but properly done. The light fixture is by Circa Lighting.
Staircase
Brilliantly designed and decorated!
The hardwood flooring is Brazilian walnut.
Style
I really like the architectural details found here. A wall nook is used to display a collection of antique bottles with sand.
Also, notice the small space by the staircase is used as an office. A sconce was added to make it feel more like a "room".
Wall Nook
I love this creative idea. The wallpaper brings some interest and color.
Bedroom
This is perfect for a beach house. Also, notice the bunk beds are safely built. I'm seeing so many custom bunk beds without any protection lately. I feel they always should be built with protection, even if used by an adult.
Stars
The star pendants are by Pottery Barn.
Sea Beyond
Lovely place to enjoy the views and relax with friends.
  The windows and doors in the house are aluminum clad wood by Hurd.
Bathroom
Classically designed.
Paint Color: Woodlawn Blue HC-147 by Benjamin Moore.
See more Inspiring Interior Design Ideas in my

Archives

. 
Oh, my.. I'm so tired today!

We had a great weekend, but I'm exhausted! The weather is finally great here and I worked on the garden, played soccer w/ the kids and worked on a project. I really didn't stop during this weekend, but I feel I've accomplished so much. Oh.. I also organized all the main closets in our house.
What did they put in my coffee???

Anyways, I hope you have a wonderful and safe week. I'm feeling very positive about it… I don't know why, but I feel something good is about to happen.
Let's embrace positiveness and a good attitude, shawl we?

With Love,
Luciane at HomeBunch.com
Interior Design Services within Your Budget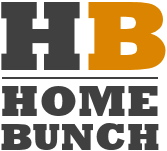 Get Home Bunch Posts Via Email

 Sources:  Geoff Chick & Associates. Sources via Houzz. Images by Jack Gardner Photography.