Posted in:
Bedroom Design
,
Classic Design
,
Coastal Decor
,
Coastal Interiors
,
Colorful Interiors
,
Furniture
,
Home Decor
,
Interior Design Blog
,
Interior Designers
,
Paint Color

2 comments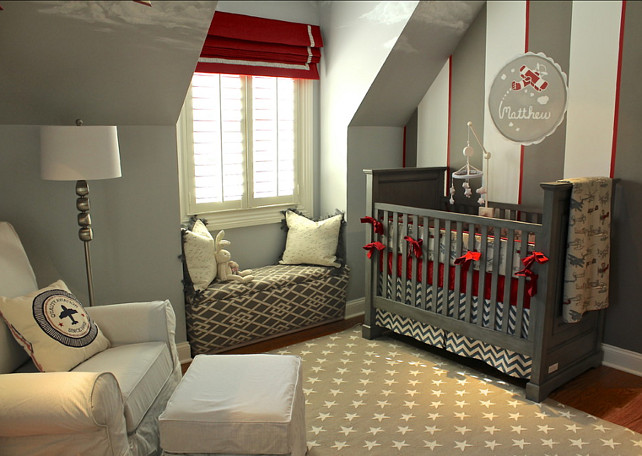 There aren't many rooms that are as much fun to decorate as a nursery, but that creative passion can soon turn to desperation once you see the pile of items that are considered "baby essentials". A crib, a changing table, storage for clothes and blankets, nappies, baby toiletries and toys of every size and shape are just the start of it. You'll also need space for bed sheets, towels and baby clothes that are still too big, and later on you'll need room for the ones that are too small but need to be saved for the next baby.
Few of us have the luxury of having that large empty room for our nursery dreams to come true. Instead all the above is usually to be crammed into a small space that should also provide our new-born with a calm, yet stimulating atmosphere.
The key to success is making the most of what you have. Start by looking at the space. The room should be both a place to rest and play, so see if you can't create separate areas. Putting up a nursery-themed mural on one of the walls but keeping the rest of the walls plain will make the room look bigger. If your walls are taken up by wardrobes, you can still stick murals on them. Choosing self-adhesive ones means you can remove them when your child gets older and would rather share his or her room with Spiderman than Winnie the Pooh.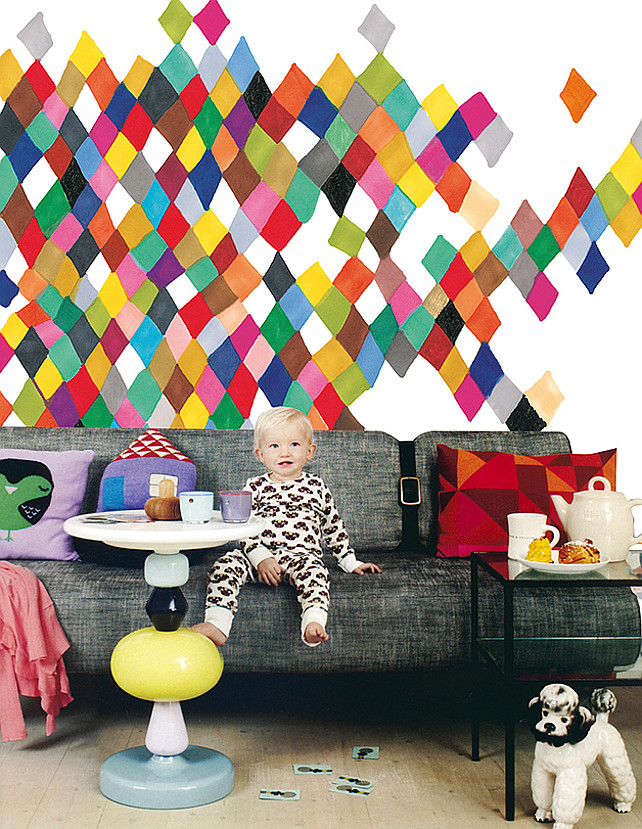 Image: Photowall
Under Little Toes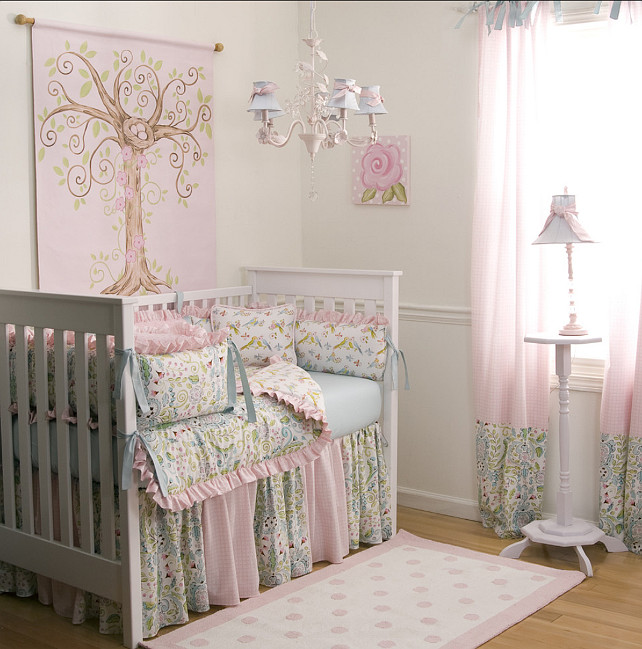 The floor space below your mural is a great place for a small play mat. Choose one that you can roll up easily, a yoga mat is an excellent choice.  When the mat is rolled up, you can use the same space for a foldable changing table. In the first few weeks you'll need the changing table full-time but sooner than you think, your little monkey discovers rolling around and kicking. At that point, just place a changing mat on top of your play mat whenever needed and continue the nappy changing wrestling match at ground level.
Image: Carousel Designs.
 Withing Reach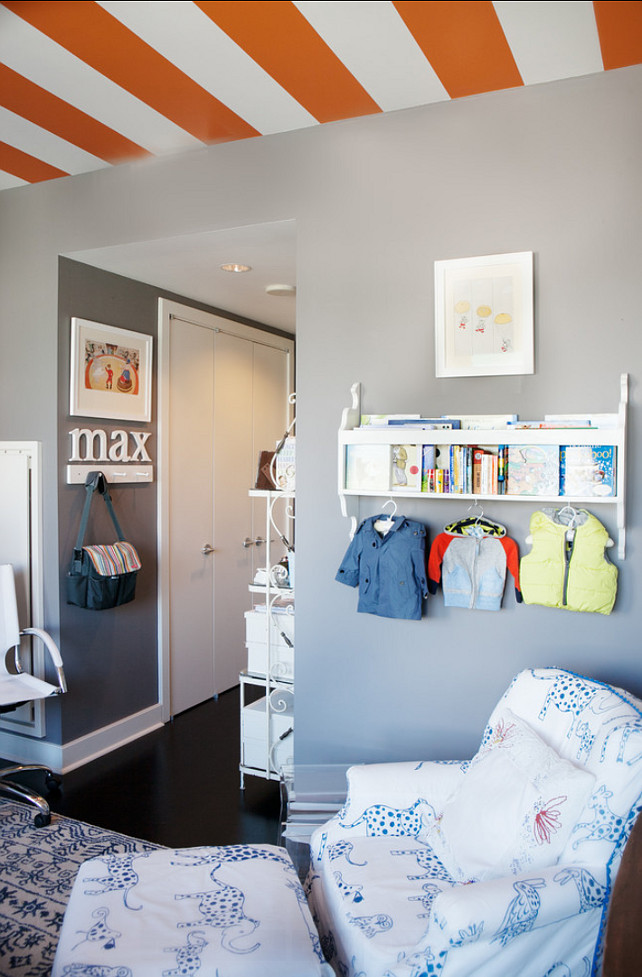 When planning the design of your room it's good to put up shelves for nappies that are within easy reach for you.
Image:Kari McIntosh Design
Play & Store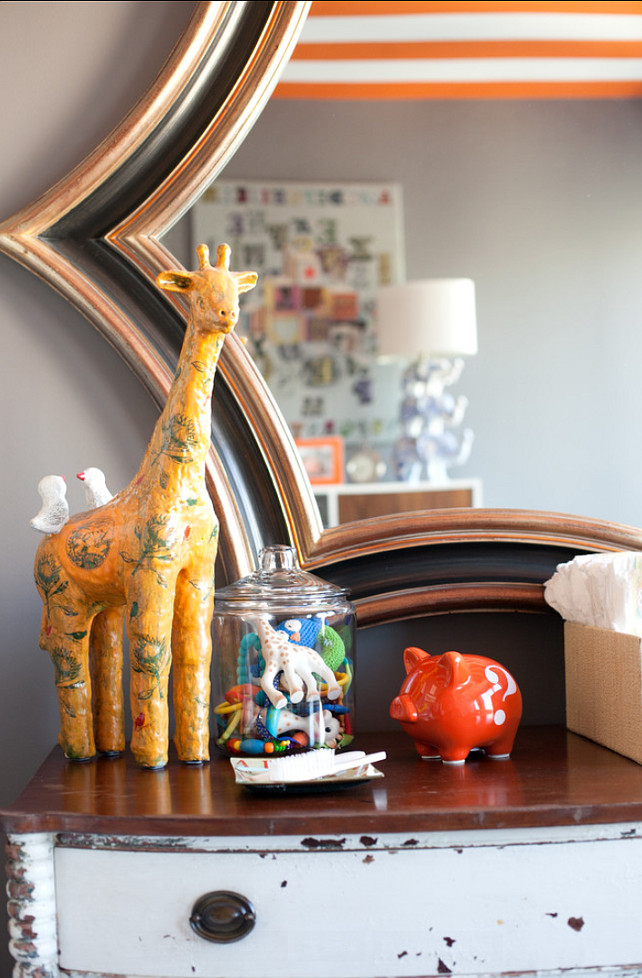 You'll also want to be creative with your storage solutions. Baby items are small but plenty so it's a good idea to hang lots of shelves around the room where you can place small boxes, baskets and various containers to hold all the items. Painting these in different colors will look fun and also help you remember where you put everything.
The space underneath the crib is a good place for storage too. Go with clear plastic boxes with wheels and child-proof lids so that you can both easily find what you're looking for yet keeping it safe from someone who will soon be exploring the world by putting as much of it as possible into his or her little mouth.
Image:Kari McIntosh Design
 Coastal Nursery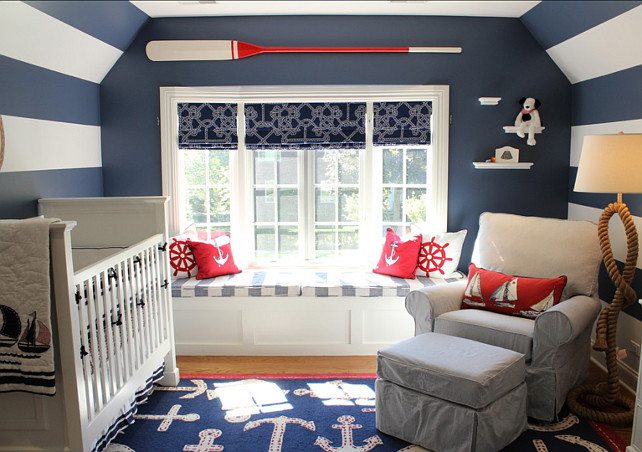 Image: Steffanie Danby Interiors.
See more Inspiring Interior Design Ideas in my

Archives.
Interior Design Ideas:

Paint Color
Interior Design Ideas:

Paint Color
 I hope everything is great with you.
See you guys tomorrow.
with Love,

Luciane at HomeBunch.com
Interior Design Services within Your Budget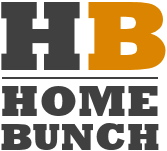 Get Home Bunch Posts Via Email


Sources: Images specified above.

Posted in:
Bedroom Design
,
Classic Design
,
Coastal Decor
,
Coastal Interiors
,
Colorful Interiors
,
Furniture
,
Home Decor
,
Interior Design Blog
,
Interior Designers
,
Paint Color

2 comments