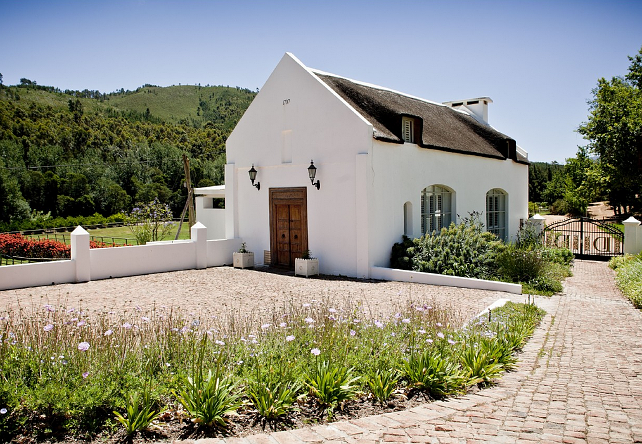 As summer approaches, many of us are starting to make plans for it, and if you're tired of spending every summer in the same place year after year, perhaps this is the right time to be a little more adventurous. What about a vacation in a cottage in South Africa? Adventurous enough?
Located in Cape Winelands, Western Cape, South Africa, this rental cottage is full of charm. The interiors, inspired by the Cape Dutch elegance at this traditional thatched stone cottage which dates back to 1707, are stylish with its chandeliers, shutters and incredible thatched ceilings. The exterior is all about the vast nature that surrounds the 380 hectares, with a vineyard, the River Kromme and a beautiful pool.
It's hard to not feel relaxed just by looking at this cottage in South Africa, now imagine actually spending your summer there!
Vacation Cottage in South Africa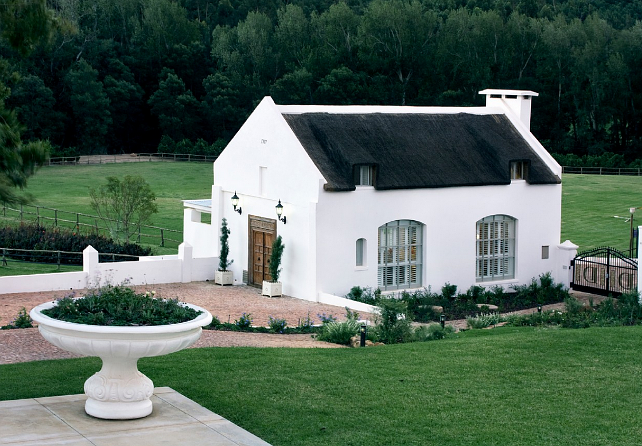 This cottage in South Africa is set in the private grounds of a grand manor house.
Unwind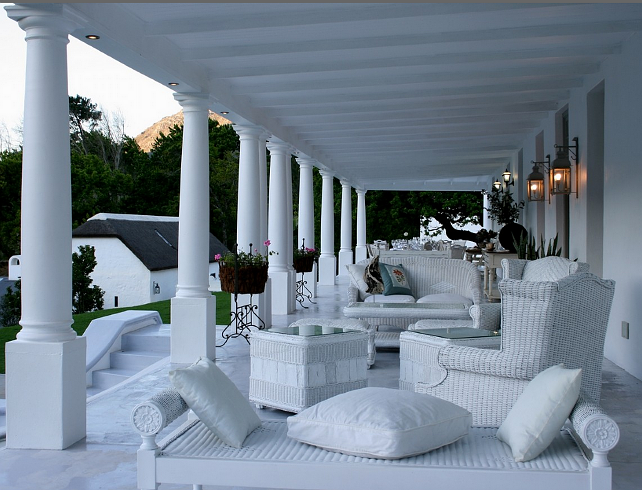 A private patio area offers breathtaking views of the mountain and forest.
Living Room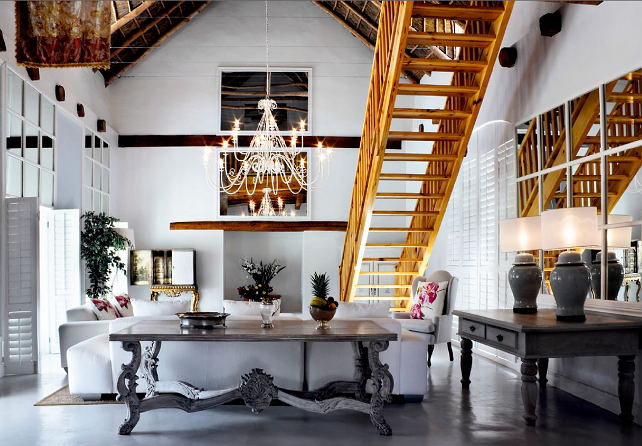 This room feels very chic and calming with its white walls and light floors.
Chandelier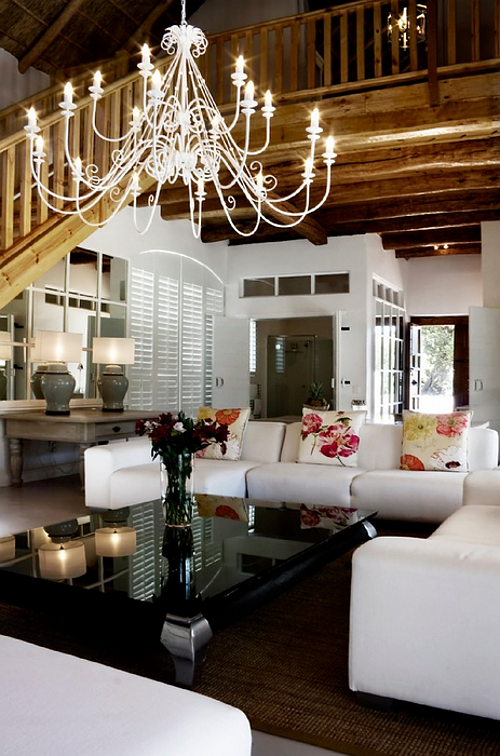 Comfortable decor and breathtaking architecture.
Beams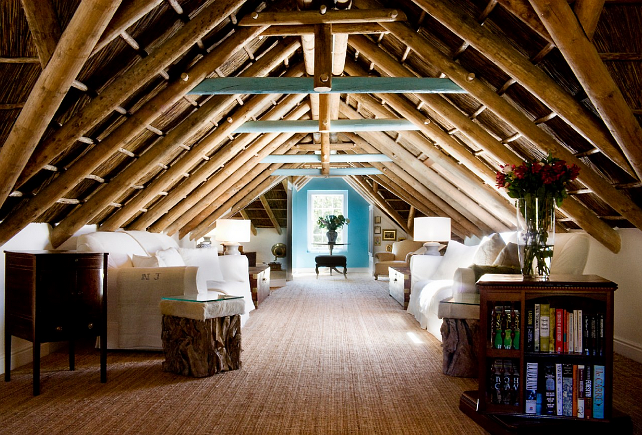 I love how cozy this room feels. This is a great place to read.
Table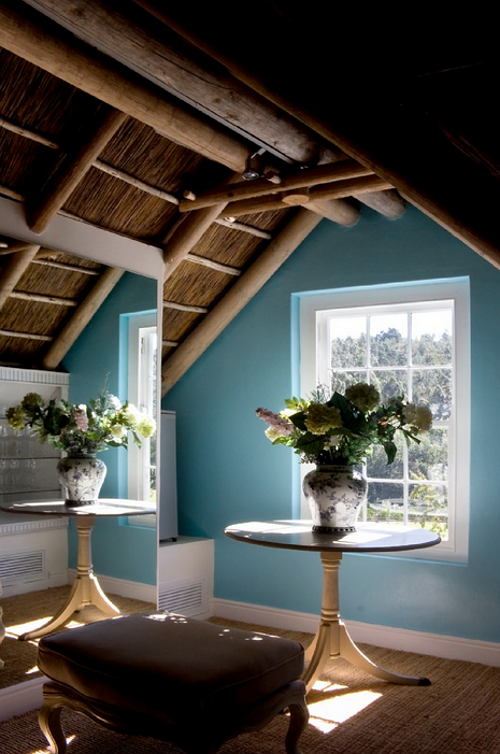 Charming.
Bedroom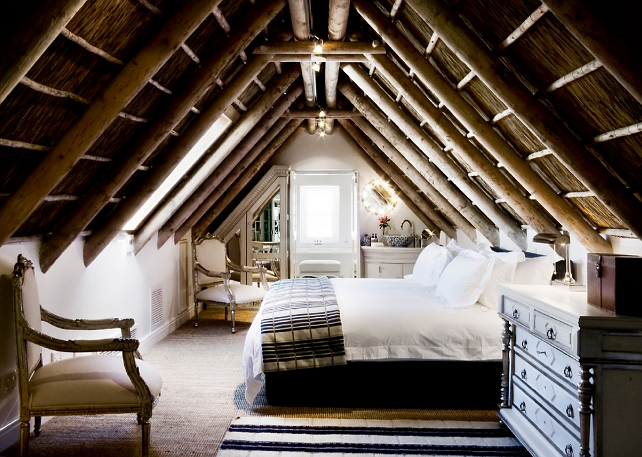 The bedrooms have the softest goose down duvets and crisp white linens.
Sink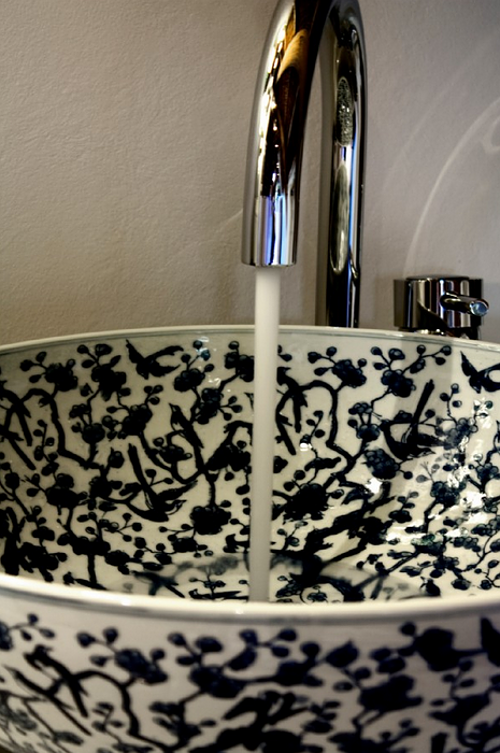 Unique and inspiring.
Romantic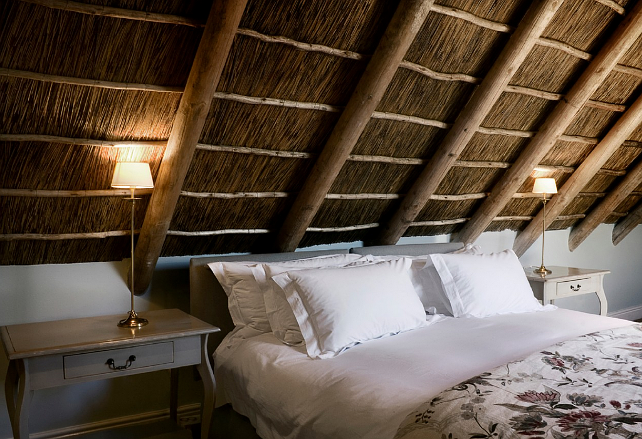 I love these thatched ceilings. I love its color and the texture it adds in the space.
Shutters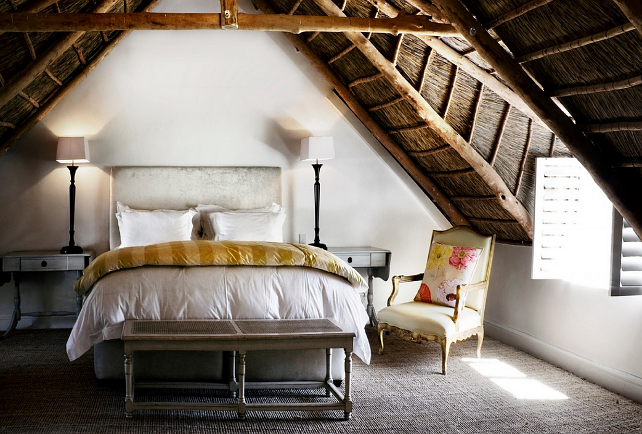 Lovely decor, carpeting and slatted shutter.
Bathroom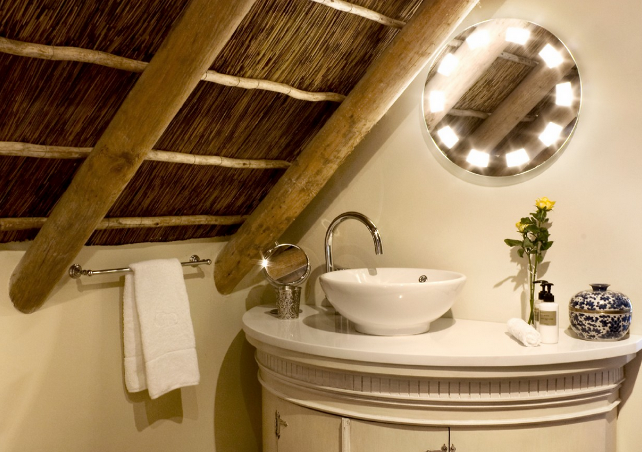 Small, but adorable. How can it not be with this ceiling, right?
Porch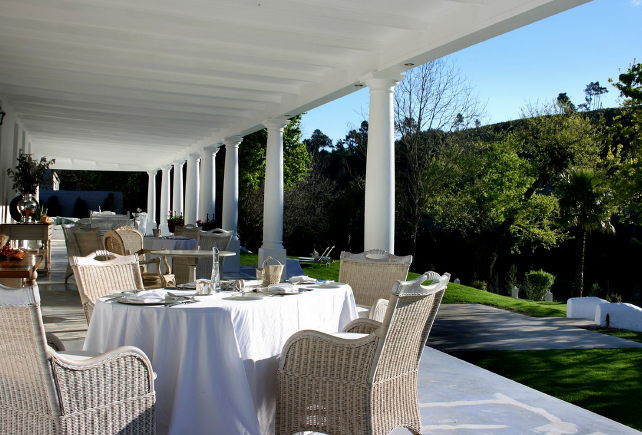 White porches are always enchanting, especially when you're in South Africa!
Views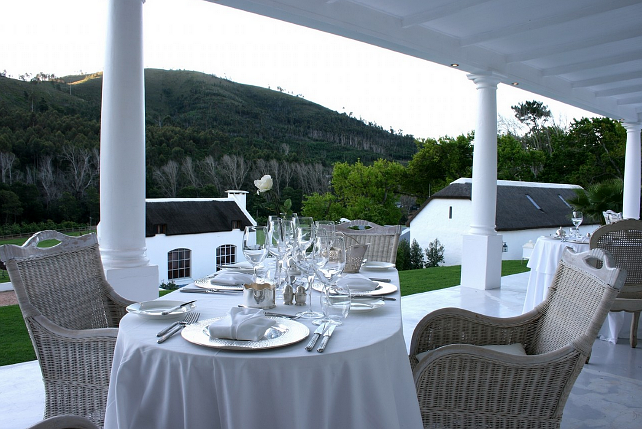 Wouldn't you love to have dinner here?
Outdoors
The pool feels private and inviting.
Pool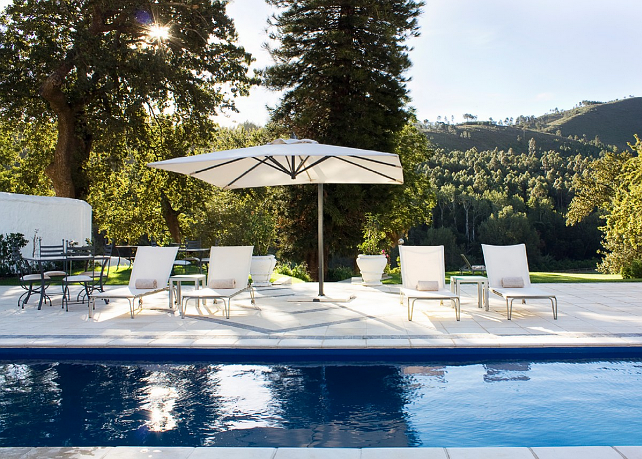 Stunning outdoor salt water swimming pool.
Romance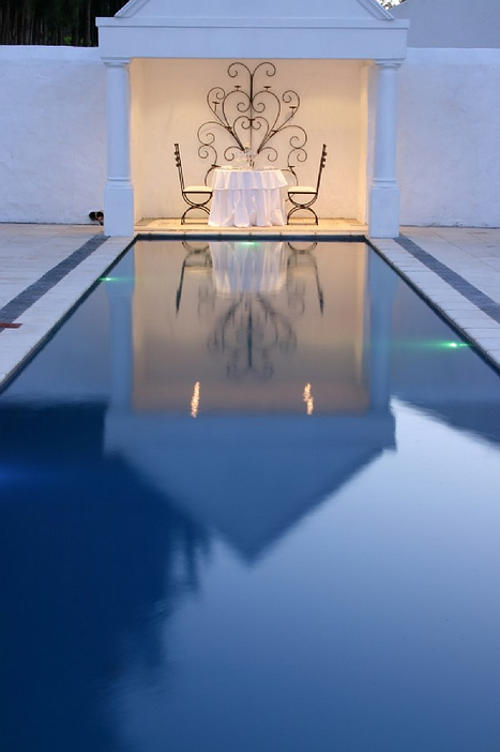 Who would you invite to have a romantic dinner with you here?
For more information about this cottage, click here.
See more Inspiring Interior Design Ideas in my

Archives

. 
 How are you doing today? I hope everything is wonderful with you. Today I'll have lots to do, but I'll also try to get out of the house and enjoy the sunshine.
Take some time today to do something that makes you feel happy. We should spoil ourselves more often!

With Love,
Luciane at HomeBunch.com
Interior Design Services within Your Budget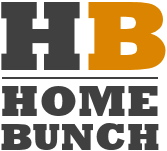 Get Home Bunch Posts Via Email

 Source: Unique Home Stays