Posted in:
Architecture
,
Bathroom Design
,
Beautiful Homes
,
Beautiful House
,
Bedroom Design
,
Coastal Decor
,
Coastal Homes
,
Coastal Interiors
,
Cottage
,
Dining Room Design
,
Eco Design
,
Eco-Friendly Interiors
,
Gardens
,
Interior Design Blog
,
Interior Design Ideas
,
Kitchen Design
,
Living Room Design
,
Paint Color
,
Patio Ideas
,
Small Space Design
,
Traditional Interiors

4 comments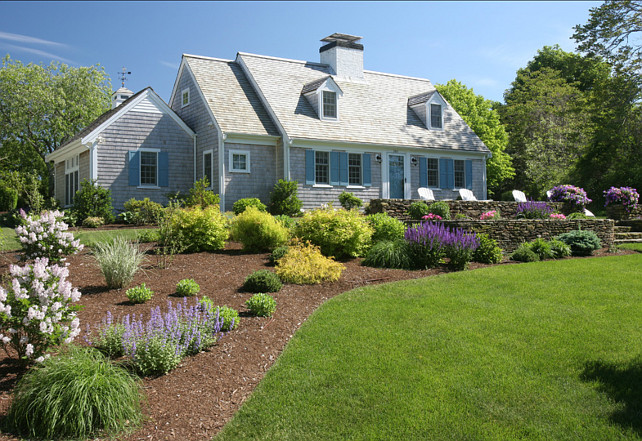 Located in Chatham, a small town in Barnstable County, Massachusetts, this circa 1900 cape cod shingle cottage once had dated interiors and was undersized for a family of four from New York who spends their summers on the Cape. Local historic and zoning regulations required the street elevation to remain "historic", but since the family needed more space, the architects from A3 Architects, INC designed a practical addition to the rear of the cottage.
The approximately 1600 sf addition was designed to look as if it was added on naturally over the years. The meandering gallery and master bedroom spill off of the existing living room connecting the old to the new. The layout of the house's interior organization extends the interior to the exterior, creating a courtyard, roof/sun deck, and front lawn.
This completely renovated cape cod cottage became a dream vacation spot for this family and an inspiration for many of us. I hope you enjoy it!
 Dream Shingled Cottage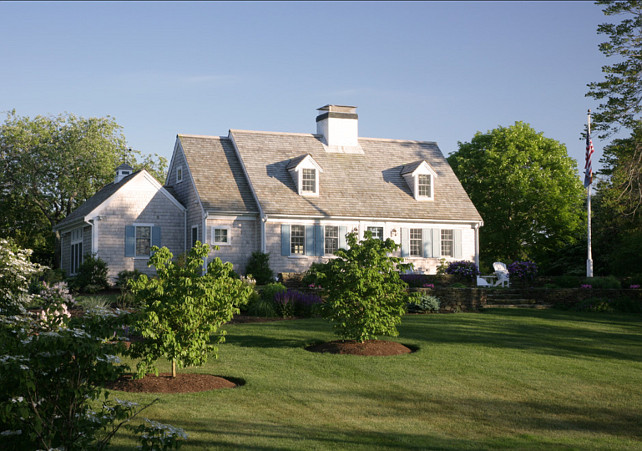 A little piece of paradise…
Gardens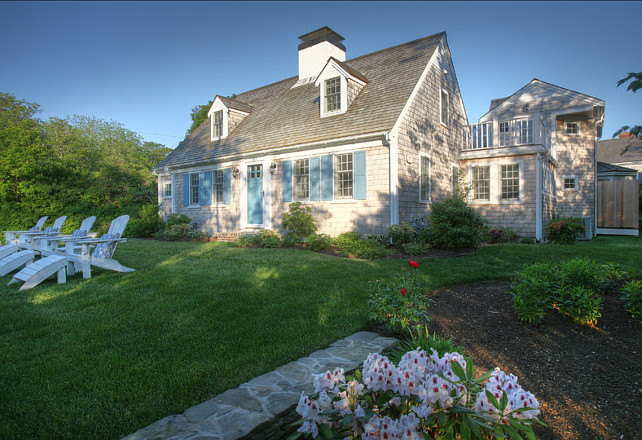 This cottage has impeccable grounds and architecture.
 Storybook Cottage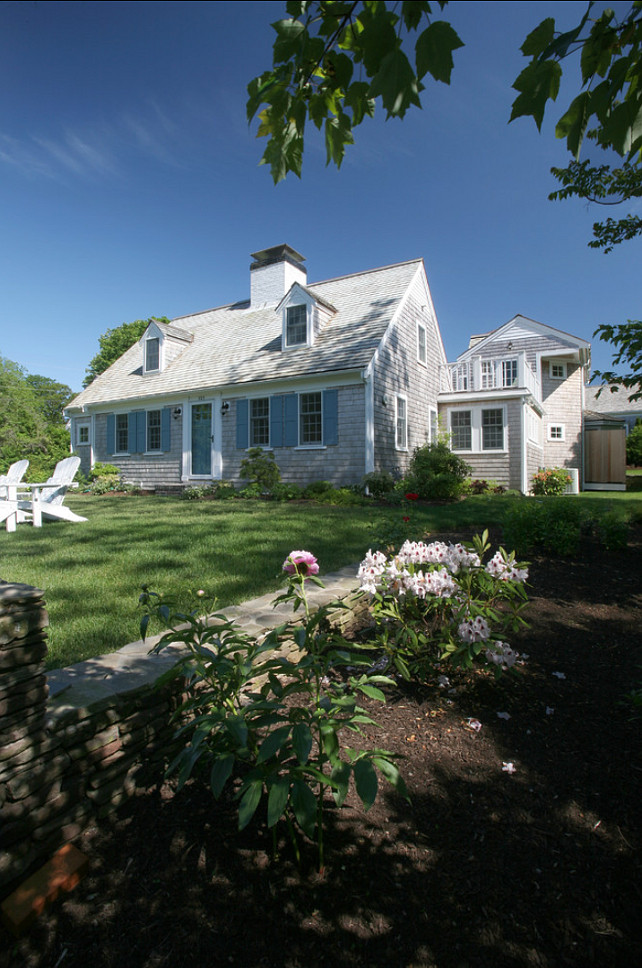 Lovely gardens and exterior colors.
 Living Room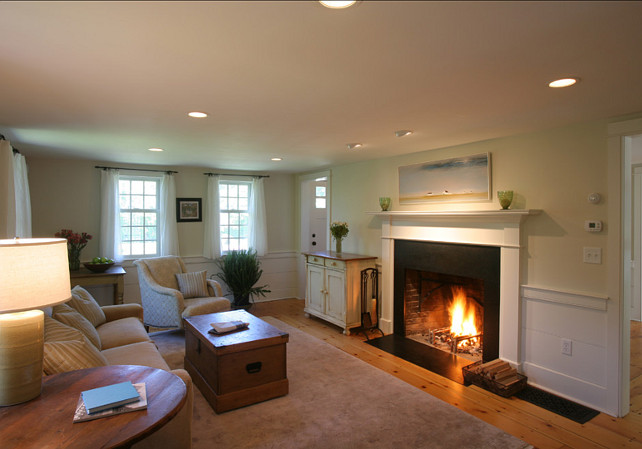 I love how this living room feels… it's casual and cozy! Not pretentious… just how a cottage should be.

 Small Kitchen Design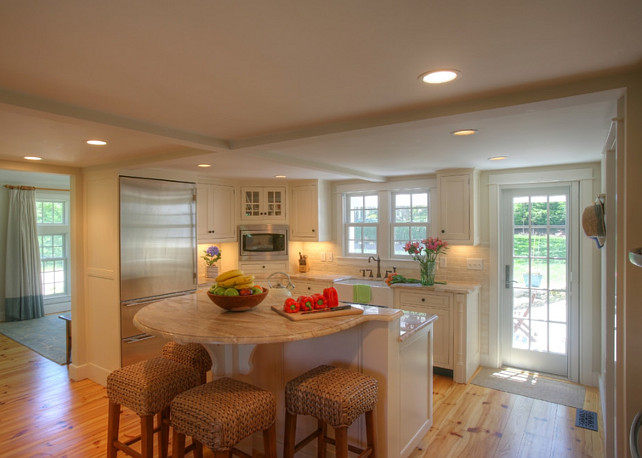 This is my favorite room of the house! It is a compact kitchen., but it has everything you could wish for!
Note the light color palette… it's a very soothing space.
Cottage-y Kitchen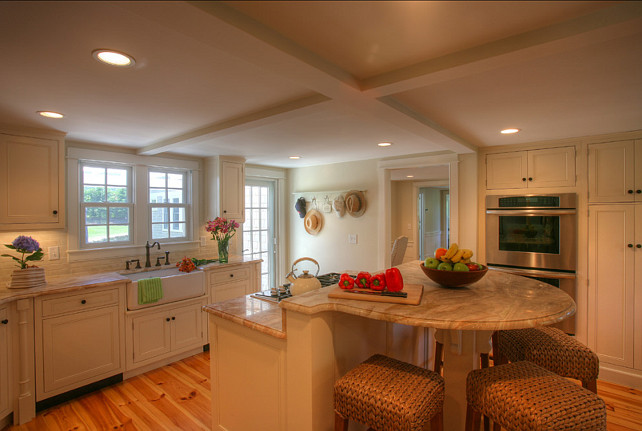 Plenty of space and character!
I like the shape of this island and its countertop.
 Eating Nook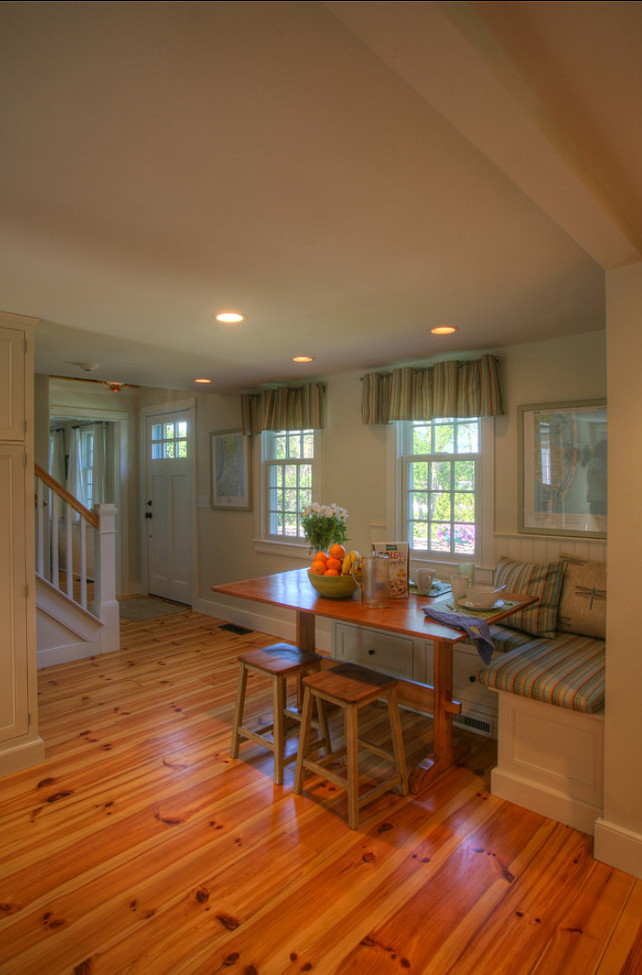 A corner nook is a good option when you have limited floor space. This one feels cozy and comfy!
 Dining Room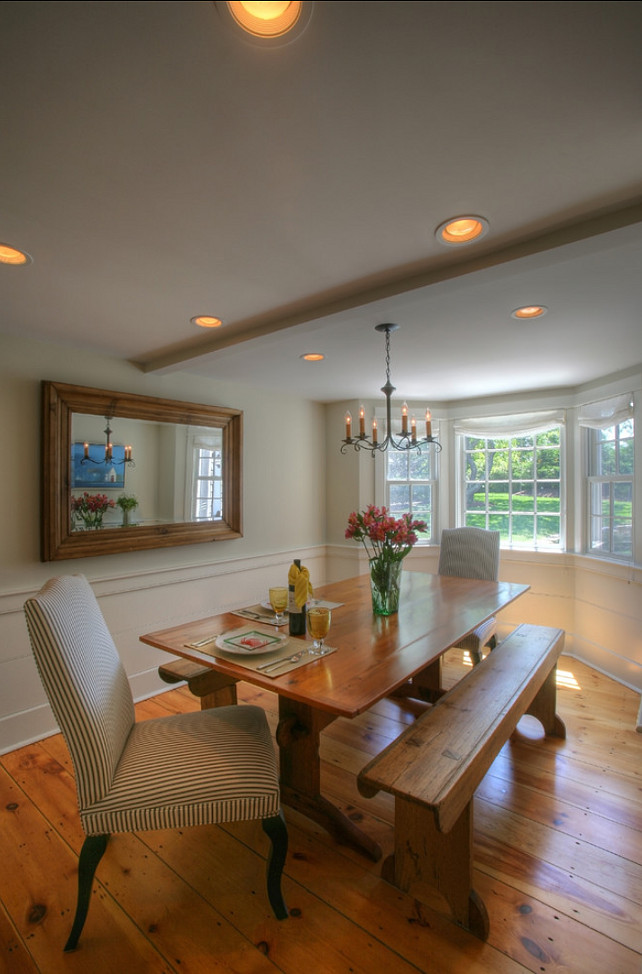 The formal dining room is perfect for entertaining. It's simple and uncomplicated… we should try to live like that more often.
 Window-Seat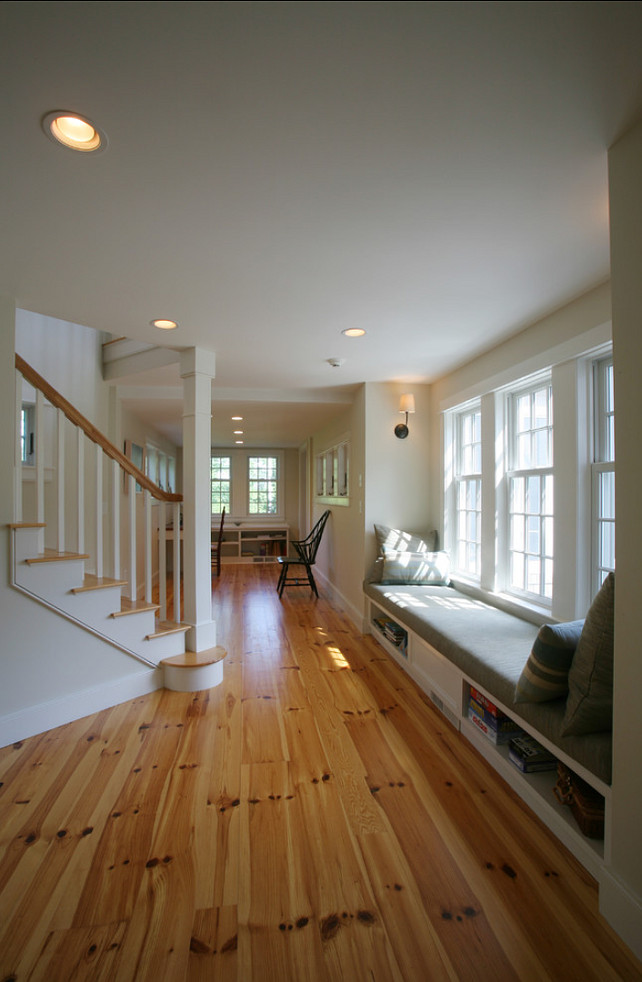 This is a great spot to relax, play some board games or take a little afternoon nap.

 Flooring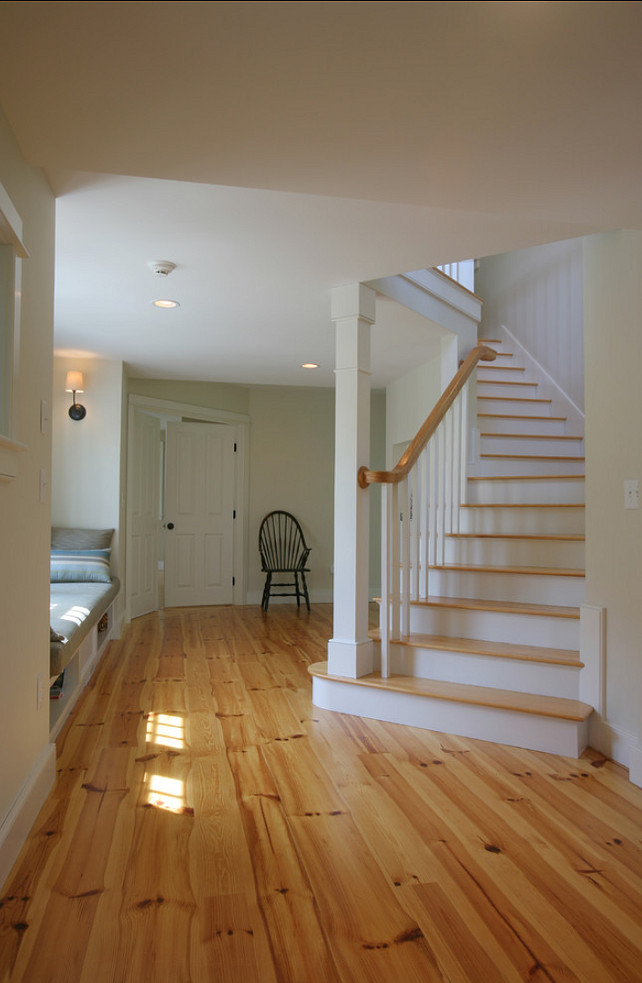 Flooring is "knotty pine wide plank floors".
 Landing Area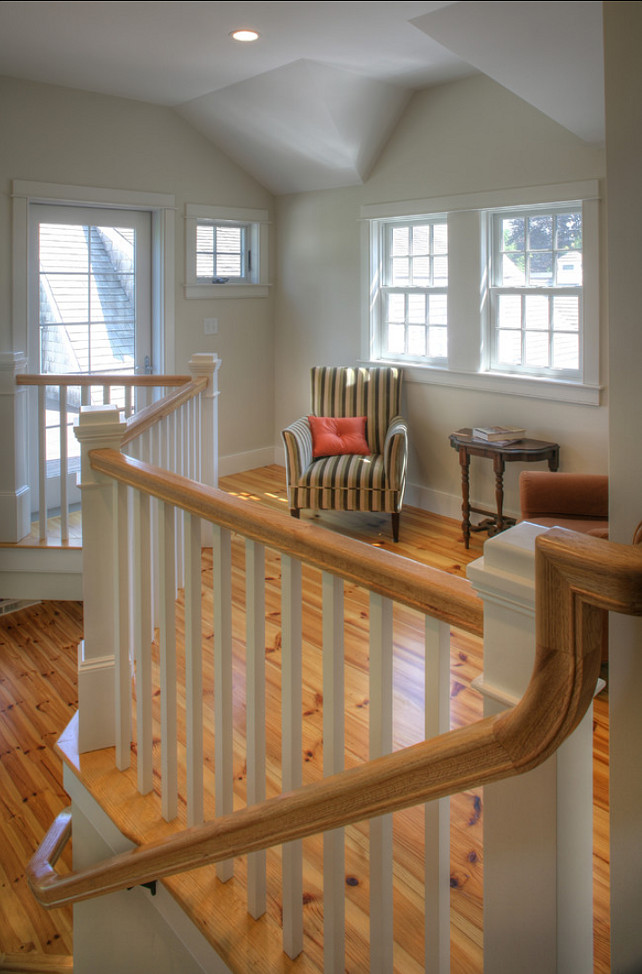 This is a great space, but I think it needs more personality. How about adding a rug, perhaps a bigger table and a pair of reading lamps for each chair?  Some artwork would make this room space feel more lived-in.
 Bedroom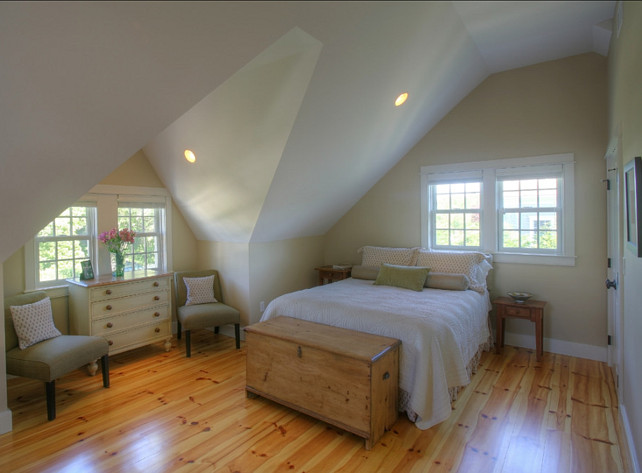 Bright! Natural light is always a big bonus in any kind of home. If you feel you're lacking on natural light, try to brighten up your interiors with lighter paint colors. Creamy pale yellows can make any room feel sunnier and bigger!
Creamy Pale Yellow Colors to give it a try: " Farrow & Ball Paint No.249 Lancaster Yellow", "Benjamin Moore Windham Cream" and the very popular "Benjamin Moore Rich Cream".
 Bathroom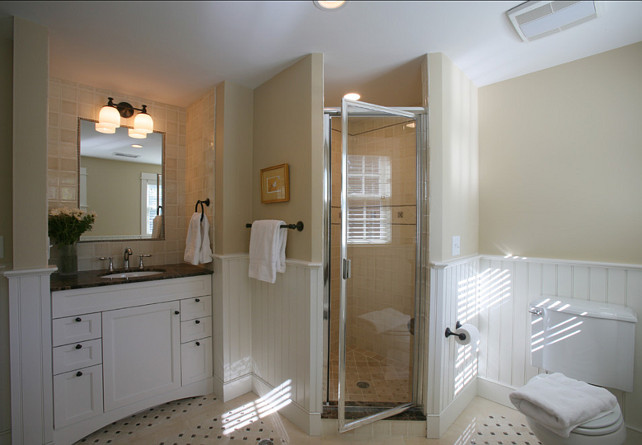 What a great bathroom! It's small, but the designer really knew how to use this space! 
Great flooring, vanity and beadboards.
 Balcony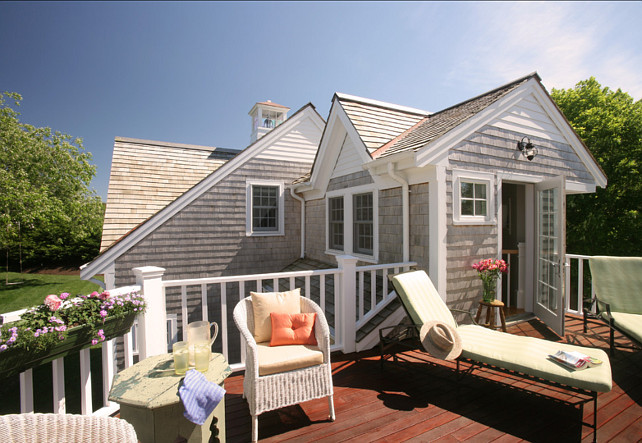 Oh, sunshine! I would love to relax here! 
Note the red floors and white railing… a very classic choice.
 Backyard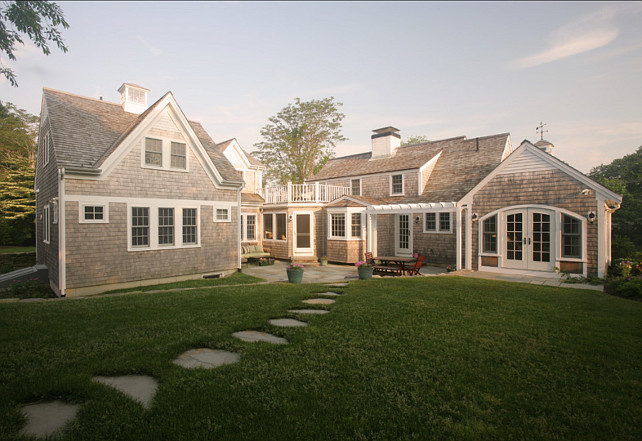 This cottage is perfect, inside and out! 
 Shingle Architecture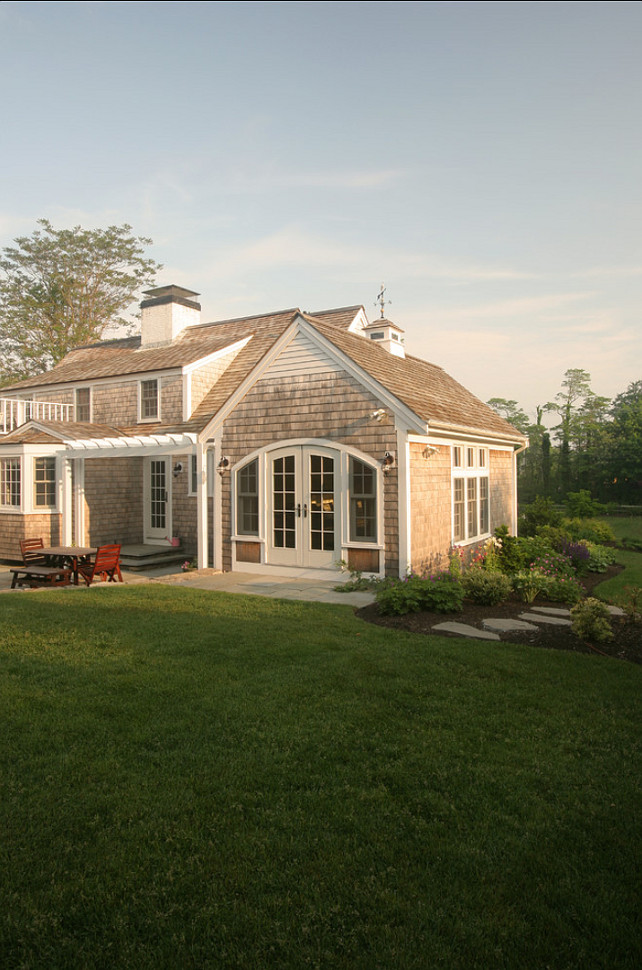 Gorgeous cedar shingles.
 Patio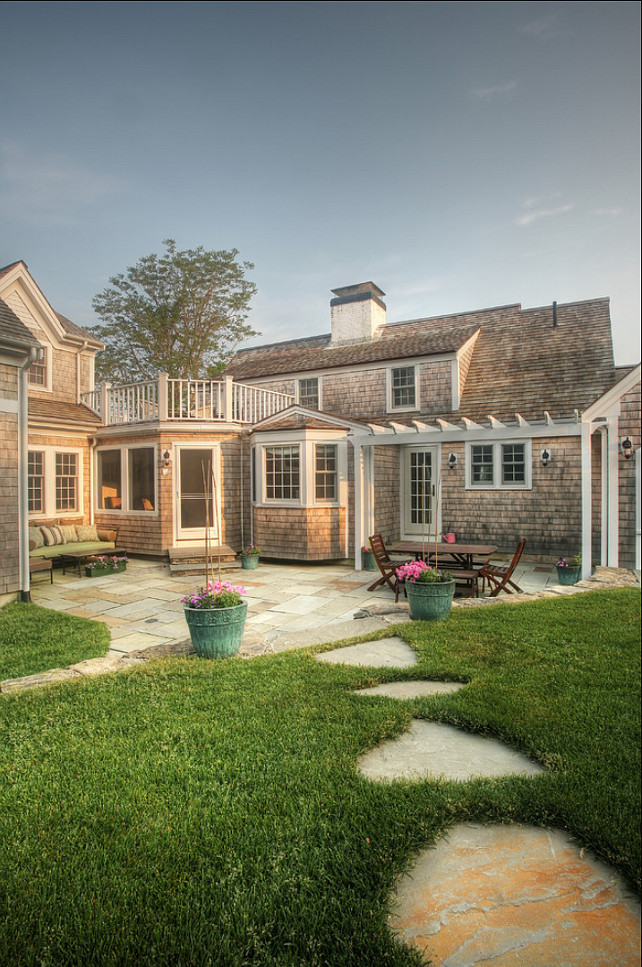 Beautiful and durable stone patio.
 Living a Dream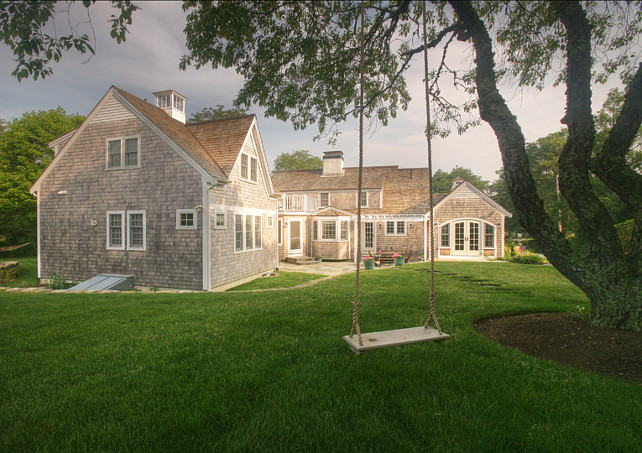 Made with love and designed for living!
See more Inspiring Interior Design Ideas in my

Archives. 
It's still very cold (-10C) here, but we're having a sunny day and I am in a shopping mood! As I mentioned before, we're selling our home and I want to "refresh" it a little… So, I am planning on buying a new rug and some mirrors… I love transforming spaces around my house with affordable and easy changes.
Wishing you guys a great day!

See you guys again tomorrow!
with Love,

Luciane at HomeBunch.com
Interior Design Services within Your Budget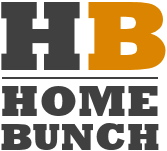 Get Home Bunch Posts Via Email

Sources: A3 Architects, INC