Do you like to be surprised? Well, when it comes to good surprises, who doesn't, right? Bungalow 5 is one of my favorite stores and I was completely surprised when they sent to me not one, but two gorgeous orange Melrose lamps!
Bungalow 5 sent these lamps about two months ago and I wanted to try them for a while before sharing my thoughts with you. My husband always says that I am incredibly picky when it comes to choosing anything for our home and he's right. What can I say? I not only like quality but also demand it. I know where my money comes from and I don't waste it with products that need to be replaced soon after being bought because of its lack of quality. So, before saying that these lamps are great, I wanted to test them for a while to see how well they really work.
First of all, you immediately can tell if you're looking at a cheaply made lamp or not. These lamps are orange and you can't help but notice them and trust me, if they were poorly made they wouldn't look good. But, these lamps are the real deal. I love how much color they add in any room I choose to display them. I've used them in my bedroom and brought them to my dining room when having a dinner party. Everyone not only notices them, but also loves them.
Shades: burlap, linen or paper
6″W x 30.5″H (to finial)
Paper Shade
Burlap Shade
Linen Shade
I chose linen for mine.
I want to thank Bungalow 5 for this wonderful surprise. These Melrose lamps brought some color and a hint of happiness to my decor.
I hope you're having a great Sunday!
xo
Luciane at HomeBunch.com
Interior Design Services within Your Budget: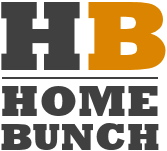 Come Follow me on 

Come Follow me on 

Get Home Bunch Posts Via Email: 

Source: Bungalow 5