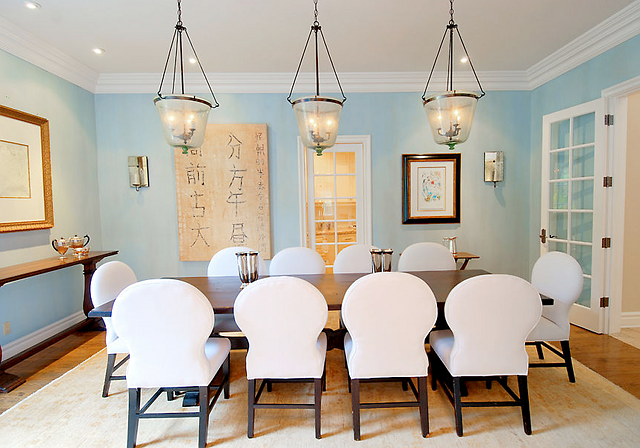 Many people say they rarely use their dining room for entertaining, often choosing to do so in their kitchen. I think we would use our dining room more often if it was more inviting and a little less formal.
Today, I'm posting some celebrity dining rooms that aren't all that perfect, some are definitely in need of some updating. Others are perfect for the style of the house and that's always crucial when designing a dining room. I often see people making the mistake of not respecting the original architecture of a house and that creates a very unwelcoming flow.
Make sure to design your dining room with your family and guests needs in mind, by selecting a dining table that suits the space and don't forget to buy very comfortable chairs. Comfort is as important as looks!
Now, let's be a little curious and spy at these celebrity dining rooms.
Dennis Quaid's Dining Room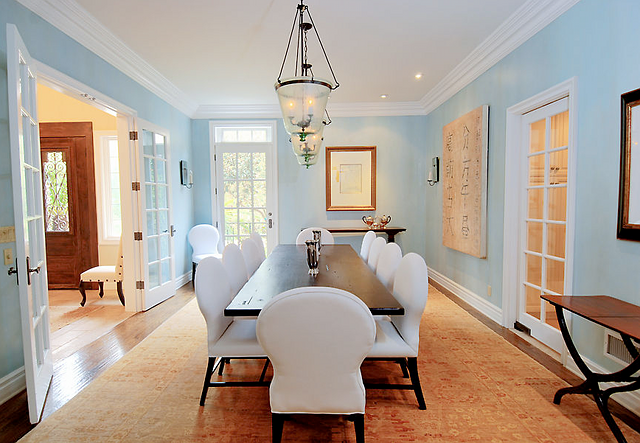 Dennis Quaid is one of my favorite celebrity houses I've shared here. I love the energy of this room.
Taylor Swift's New House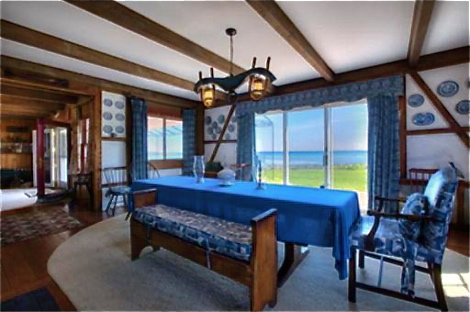 Rumor has it that Taylor Swift just bought this $4.9 mil New England style home in Hyannis Port, MA to stay closer to her new boyfriend, Conor Kennedy.
Jeniffer Aniston's Dining Room
Jennifer Aniston spent $21 mil on this Bel Air contemporary house designed by A. Quincy Jones.
Kim Kardashian's Dining Room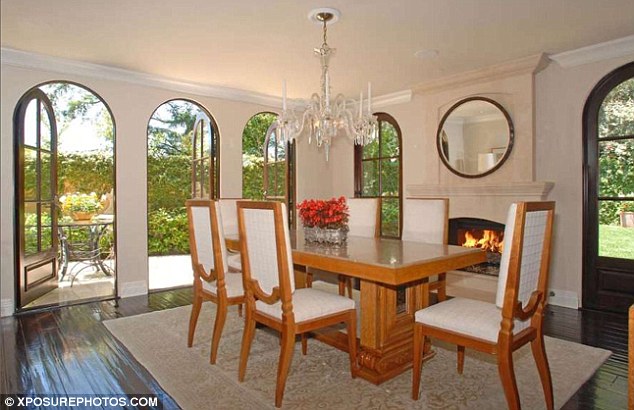 Kim Kardashian's living room when she bought the house in 2010. I love the doors to the terrace. I'm sure she has redesigned the entire room.
Gwyneth Paltrow & Chris Martin's New House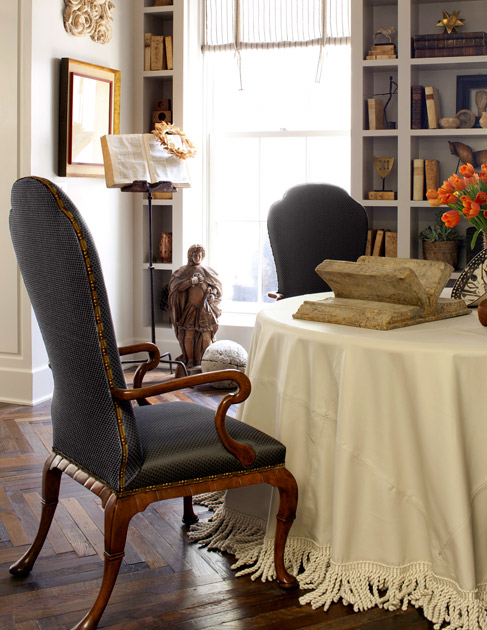 The lucky couple, Gwyneth Paltrow and Chris Martin just bought Veranda's "House of Windsor".
Dexter's Michael C. Hall's Dining Room
Michael C. Hall and ex- wife Jennifer Carpenter once lived here. They have this house on the market.
Alec Baldwin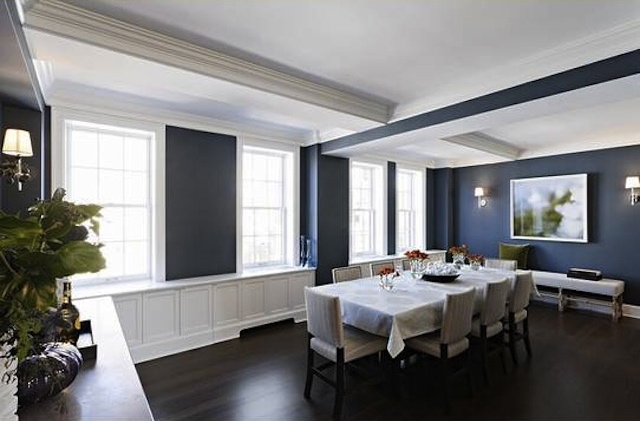 Alec Baldwin has a new Greenwich Village home  and it's stunning. The house was designed by interior designer Victoria Hagan.
Martha Stewart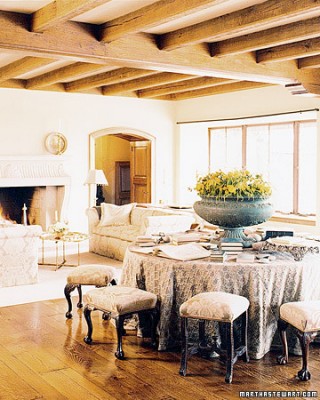 Martha Stewart's Maine house is a dream for many of us.
Jay Z & Beyonce's House
We've seen Beyonce and Jay Z's new house in the Hamptons not too long ago and I'm still loving that chandelier.
Celine Dion's House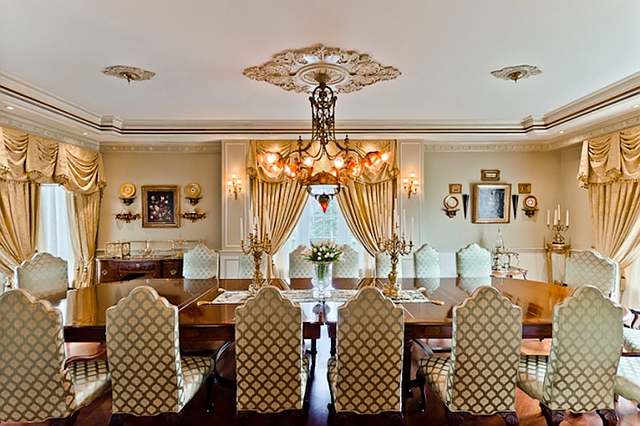 Some of you loved, but most of you hated Celine Dion's Montreal house.
Jennifer Lopez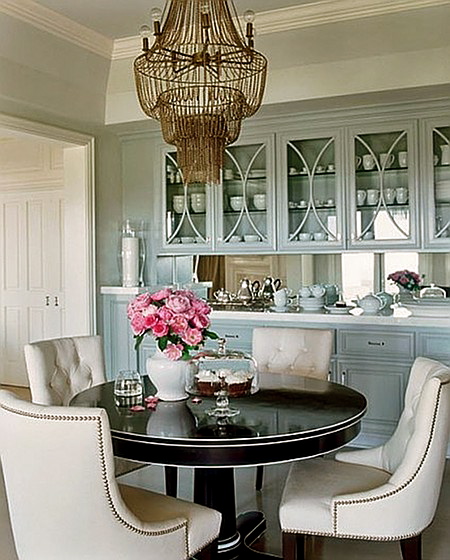 J-Lo has it all, including a cozy yet stylish dining room.
Charlize Theron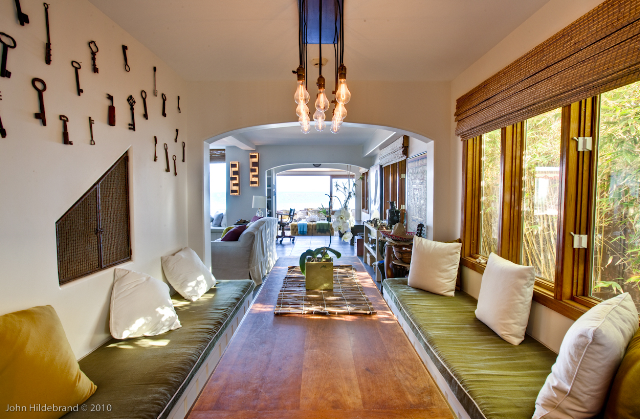 Charlize Theron's dining room feels very casual.
Kelly Wearstler's Beach House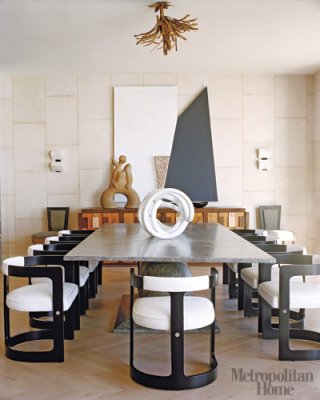 Honestly? It leaves me cold.
Sarah Jessica Parker's Hamptons House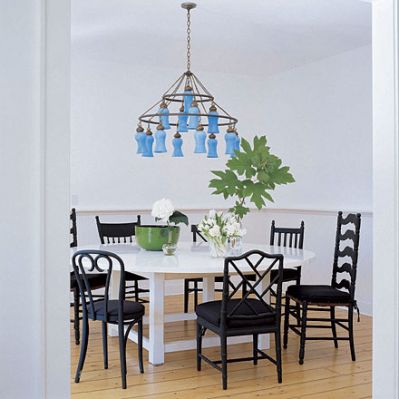 Lovely and light, just like her.
Ina Garten, aka "The Barefoot Contessa" Manhattan's Apartment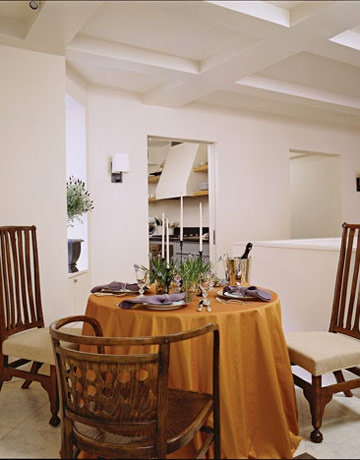 I want to eat here!
Conan O'Brien's Dining Room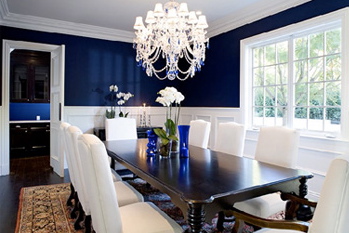 I love this room. It's very well-designed.
Do you have a favorite celebrity dining room? Dennis Quaid's dining room is probably my favorite; it's elegant yet very casual, and it seems to be a place anyone can feel welcomed. And that's how you want to feel in a dining room.
Did you enjoy your weekend? It was a busy weekend around here, but it was great. I spent the weekend working and following Matthew around the house. He's crawling and no one can stop him anymore!

Wishing you a Blessed week!
xo
Luciane at HomeBunch.com

Interior Design Services within Your Budget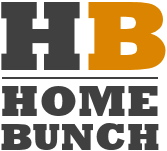 Get Home Bunch Posts Via Email

Images via: Casa Diseno, Hooked on Houses, Google, Pinterest
7 Comments to 'Celebrity Dining Rooms'
Subscribe to my RSS Feed
Leave a Reply