This is the kind of house I love, where not only everything looks good, but also, feels good. Comfort is a big priority in this classic designed home and we should be inspired to do the same to where we live.
In this case, the interiors are light but not stark. Every room offers something interesting to the eyes. I, especially like the kitchen and the master bedroom. When it comes to kitchen designs, I like to keep it neutral and use timeless materials, such as marble and classic hardware. In another hand, the master bedroom should always feel cozy, comfortable, relaxing, and this house delivers all of these qualities.
The exterior reminds you of classic homes in New England, but when in fact, the house is locate in Falsterbo, Sweden. Isn't that surprising?
Both cozy and eye-catching, it's no wonder this house feels the perfect place to raise a family without having to compromise on style.
Welcome
A front porch welcomes you.
 Kitchen & Eating Area
The expansive kitchen feels inviting. I'd love to cook in there.
All White
Classic.
Lightly Pink
Kitchens are the best place to use timeless materials such as marble. You need to think ahead and choose materials not only because they're trendy, but because they're durable.
Living Room
Beautifully decorated. I simply love the sofa and the chairs. Also, notice the window-seats. This is a very inspiring floor plan.
Comfy 
This living room has space for everyone and so much storage.
LV
 This office is stylish, practical and smart. It's always great when you find a good office interior design company especially if you are a large corporation.
Three
I really like how warm and relaxing this master bedroom feels. Great neutral colors were chosen for this space.
Closet
We need to get our things organized, beautifully.
Bathroom
Classic materials.
Backyard
Stunning architecture looks even better when accompanied by a sparkling pool.
I hope you've enjoyed this gorgeous house in Sweden. 
Are you having a good week so far? I've being enjoying it by being outside. I love this time of the year here. We can go to the beach, eat lobster (it's not that expensive here), salmon, halibut and buy produce directly from the farmers. I appreciate this and I like to be able to teach the kids about our food and how it gets to our table. 
Sometimes, I miss living in a big town as I used to, but I love being in the country, raising my kids by the ocean and enjoying a quieter lifestyle. I think it makes me appreciate life as it is even more.
Find what makes you appreciate your life for what it is.
  xo
Luciane at HomeBunch.com
Interior Design Services within Your Budget: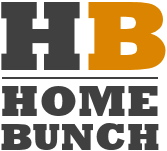 Come Follow me on 

Come Follow me on 

Get Home Bunch Posts Via Email: 

Contact Luciane: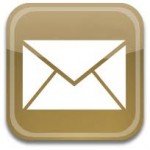 3 Comments to 'Classic Design'
Subscribe to my RSS Feed
July 12th, 2012 at 2:26 am

I never would have guessed that house is in Sweden! Inside and out, it looks like a new England home!

July 12th, 2012 at 6:05 am

Beautiful home! Love that you are living by the ocean and so enjoying raising a family where life is simpler and hassle free. Count your blessings! We were talking about you tonight as we sat and watched the stars from our back deck!

July 15th, 2012 at 12:46 am

Luciane,
What a beautiful home. I could move in…if they'd give it to me.
Karen
Leave a Reply