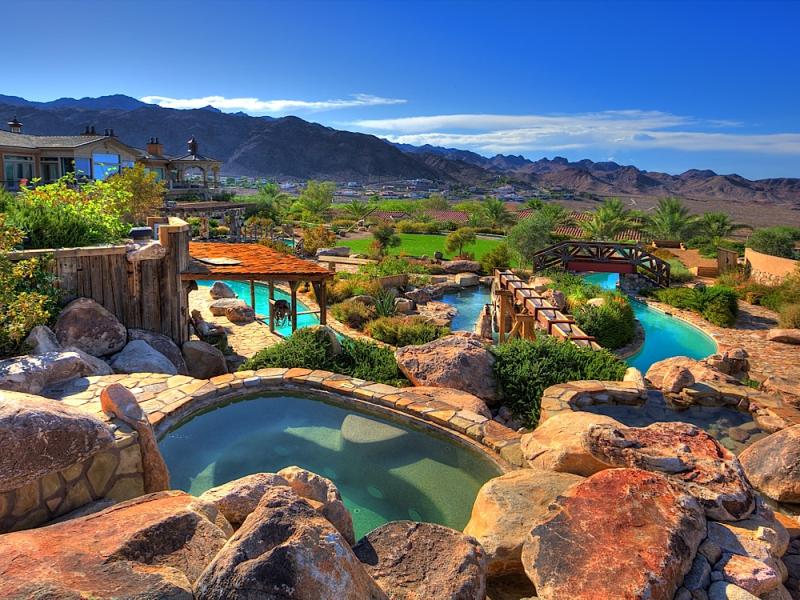 It's summer and many, many of us pack our bags, get the kids, the in-laws and go to Disney for a couple of weeks of fun, adventure, and countless hours of tiredness, sun and not to mention, bad hair_ who knew it hates humidity this much?! But it's all right! We forget all of that just to see the kids smiling, or wining, if luck is not being your friend.
If you're tired of all of that, there's hope. It seems the homeowner of this house got tired of planning trips to Disney and decided to bring some amusement right into his own backyard. Yes, Disney was not good enough! This person built an expansive lazy river, a 20′ diving pool, a grotto, slides, spas, waterfalls and not to mention the 2 putting greens.
I won't say I wouldn't like to spend my whole summer enjoying this place, but would I like the maintenance and, what about the neighbors? I don't even want to know what they really think of this. What would you think if your next-door neighbor decided to built something like this?
Take a look and tell me what you think of this backyard. Is it really Cool or a bit Fool?

Pool Design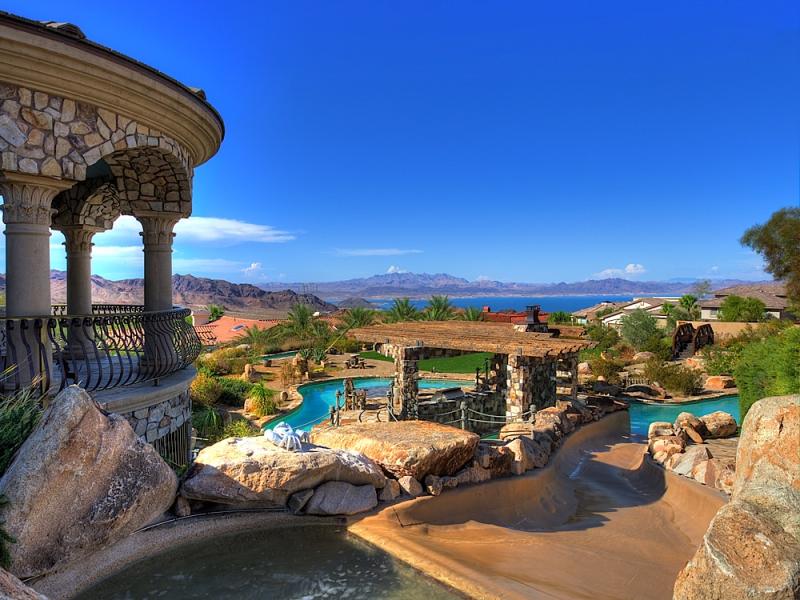 Are you ready to be a kid once again?
Ready, Set, Go!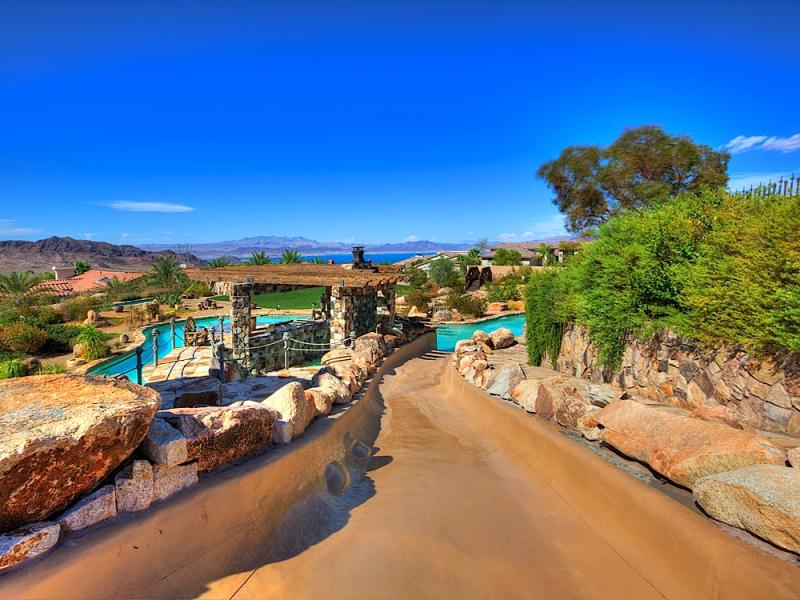 Put your hands Uuuuuup!
Waterfall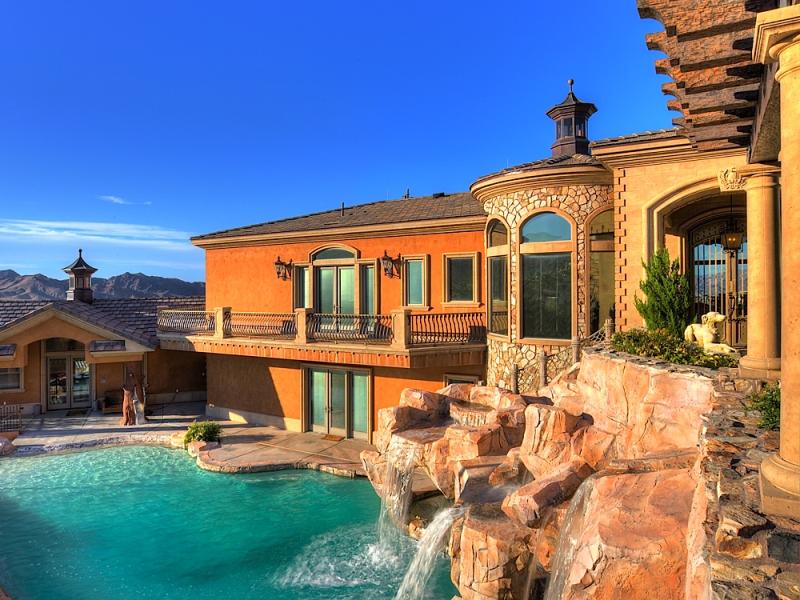 The waterfall and house.
Grotto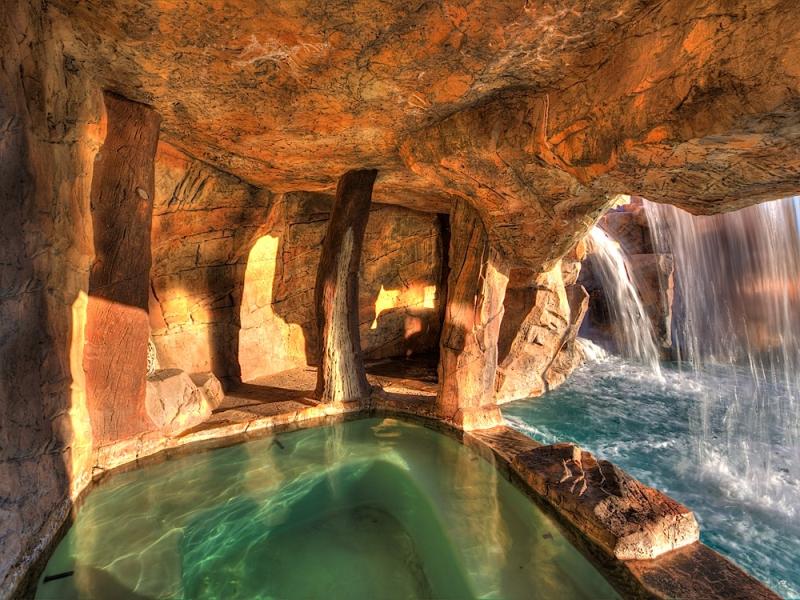 Does it reminds you of the Playboy Mansion?
Tennis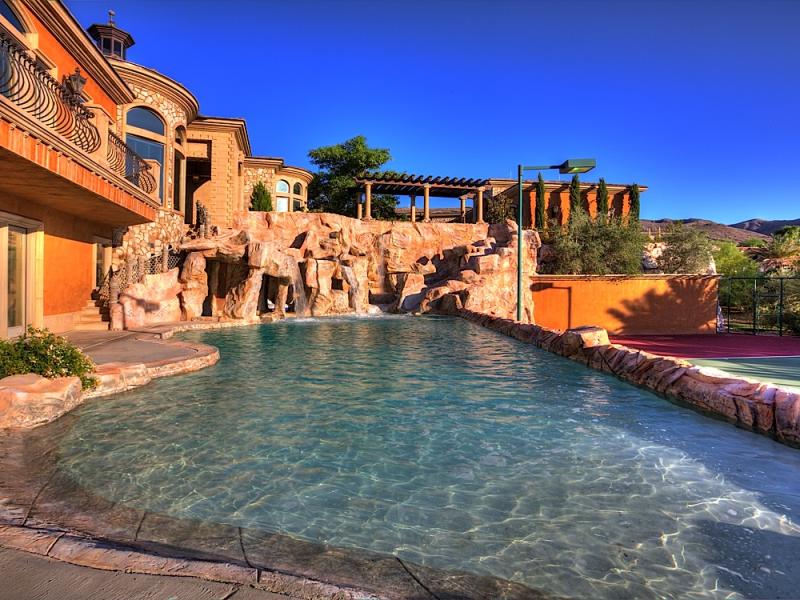 I really can't see how practical it is to have a tennis court right beside a pool! Hey, watch your head!

Story-Time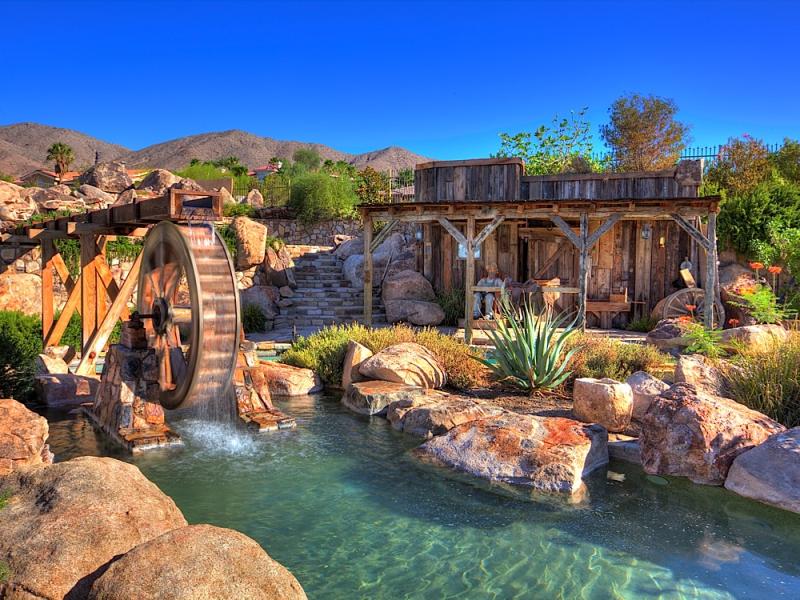 Didn't I tell it's almost better than Disney?
So, what do you think? Is this place perfect or just too much?! I'd love to know!
Being it cool or not, I hope it inspires you to get out and actually have some fun during this weekend. Play like a kid for a while… have fun, go do something you loved to do as a kid.. Was it biking? Was it having an ice cream or was it talking to your mother? Do something you haven't done for too long.
Sometimes, we need these moments that bring good memories and reconnect us to what makes us happy and pure.
Devote this weekend to relive a good part of your childhood.
Have a Blessed weekend!
xo
Luciane at HomeBunch.com
Interior Design Services within Your Budget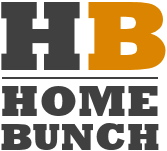 Get Home Bunch Posts Via Email

Source: Priceypads
* "Cool or Fool" happens every Friday. I've started this section where I post "different" and controversial things that I know some of you will love and others will not. The point is to tell us what you really think, regardless of anything. It's a space where you speak your mind and analyze what you see. Have fun with it and laugh along the way!
9 Comments to 'Cool or Fool: Almost-Better-Than-Disney Backyard'
Subscribe to my RSS Feed
Leave a Reply