Do you like seeing birds but hate to have them trapped in a bird cage? Then this new light fixture might be ideal for you. The eccentric bird cage pendant and table lamp are one of the most unique light fixtures I've seen in a while.
The little birds are made by hand with real feathers, therefore the colors will be different from one pendant to the other. They cost from £615.00 for the pedant to £395.00 for the table lamp.
These light fixtures are sure to make an statement in any room, but the question is: what kind of statement are you making when adding such a unique piece to your home?
What would you say: Cool or Fool?
If you think it's "cool", you can actually buy them at Graham & Green.
Take a look!
Light Fixture
What would you (really) think if you got this light fixture as a gift?! Would you love it?
Bird Cage Light Fixture
Cute or strange?
Bird Cage Lamp
You can also buy the table lamp to complete the look.
Colors
Each bird is individually hand made.
What are your thoughts? Cool or Fool? I can't wait to know what you think of this one!

***
Oh, my! We're already through with the first week of September. Can you believe that? This year seems to be going by too fast, Matthew will turn ONE in November, summer is basically done, the weather is getting colder already… Do you feel the same way?
Thinking about this, made me realize how precious time really is, and "now" is all we have.
Appreciate the time you spend with your family, kids, husband, friends… If "now is all we have, how are you actually using it? How can you accomplish more with it?
Life is always busy, we're always living without stopping and looking at what's really going on _ we need to live knowing how precious every day is, and have more gratitude for it.
Maybe we should use this weekend to live more and better. If "now" is all we have, let's make it feel good, let's make it to be honest and real.
Have a Blessed weekend, my friends and thank you for sharing this moment with me.
xo
Luciane 
Interior Design Services within Your Budget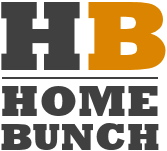 Get Home Bunch Posts Via Email

Sources:Graham & Green via Cube Me.
9 Comments to 'Cool or Fool: Light Fixture'
Subscribe to my RSS Feed
Leave a Reply