The city of São Paulo, Brazil created an innovative public art project involving 100 artists.  The talented artists had to redesign 100 public telephone booths, called "orelhao" ("big ear") around the city. The project entitled "Call Parade" has already hit the streets and everyone seems to be enjoying it.
Some of these designs made me laugh so much. I hope you also have some fun looking at them!
Alo, Alo! Brasil! Que Saudade!
The conventional.
What's in Your Head?
Ladybug Attack
Dogs
PacMan
Love and Respect
Home for Birds
Call in Love
Girl with a Hood
Graphically Speaking
Call Me Clown
Small Town Call
Hello, Paulista
People Seed
Post Office of Voice
Call Vivo Sao Paulo
Papagalia
Buzzzzzzz
The Creator of Chu Ming
Hello, Disco!
Cracked Egg
"Lembranca do Senhor do Bonfim"
"Cinquentao do Nosso Eterno Campeao"
Spreading
Frog's Mouth
Oh, If I get you!
Modernist Phone Booth
Call Nature
Electric Tree
"Wirelhao"
Friends of Sao Paulo
Fish
The Dancer
Colors and Forms of My Brazil
"Callmelete Paulista"
To see more, click here.
Don't you think your calls would be a little more interesting if done from one of these phone booths?
Do you have a favorite? I'd love to know!!!
I'm not sure about you, but seeing all of these colors made me feel happy. I hope you feel this energy and bring it with you throughout this weekend, and have FUN! That's right! It's summer, it's the time for you to enjoy more life and yourself.
Sometimes, we forget how fun we are when we leave all the problems aside.
Free yourself today, during this weekend. Free yourself of everything that suffocates you.
Be free to be yourself and share the Light within your spirit.
What do you want to do today?
Have a Blessed Weekend!
xo
Luciane at HomeBunch.com
Interior Design Services within Your Budget: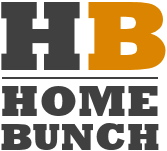 Come Follow me on 

Come Follow me on 

Get Home Bunch Posts Via Email: 

Contact Luciane: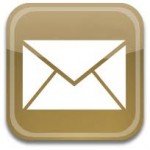 Source:Vivo
6 Comments to 'Cool or Fool: Hello, São Paulo! It's a Call Parade!'
Subscribe to my RSS Feed
Leave a Reply