Máximo Riera has been a practicing artist for over thirty years. Inspired by his travel and experiences through Europe and the Caribbean Islands, Máximo's vibrant use of color and evocative attention to detail have been an inspiration which convey the meaning of his creations. He has worked with photography, painting, sculpture and poetry; but nothing really compares to the "Animal Chairs".
The Animal Chair collection constitutes a diverse range of species, from mammals to reptiles. Each creation retains the animal's natural vitality whilst being totally biological accurate in their appearance. This collection is homage to these animals and the whole animal kingdom which inhabits our planet, as an attempt to reflect and capture the beauty of nature in each living thing, according to the artist.
Take a look a let me know what you think!
Elephant
Octopus
Wale
Walrus
Rhino
To know more about Maximo Riera's work, visit his website here and make sure to read his poems. I really enjoyed reading them.
I just finished watching a video on You Tube about these chairs. They're HUGE! Take a look.
Where would you put it if you got it as a gift?
Wow! Friday is finally here. This week was beyond busy for me. I had so many things to be done but I couldn't do it all. Isn't that frustrating? I'm learning to be patient with myself and know my limits. Sometimes I keep pushing myself to do it all (home, kids, work, marriage) and it can get a bit overwhelming.
I know I'll be working during the weekend, but I will also take some time to relax with the kids. One of our favorite things to do now is throwing a small boy to Matthew. He loves to throw toys and crawl to get it.

Even if you're busy, try to take little breaks here and there. Take care of yourself, ok?
Have a very Blessed weekend, my dear friends!
xo
Luciane at HomeBunch.com
Interior Design Services within Your Budget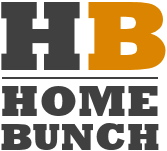 Get Home Bunch Posts Via Email

Sources: All images via Máximo Riera
* "Cool or Fool" happens every Friday. I've started this series where I post unique and controversial concepts that I know some of you will love and others will not. The point is to tell us what you really think, regardless of anything. It's a space where you speak your mind and analyze what you see. Have fun with it and laugh along the way!
7 Comments to 'Cool or Fool: Animal Chairs By Maximo Riera'
Subscribe to my RSS Feed
Leave a Reply