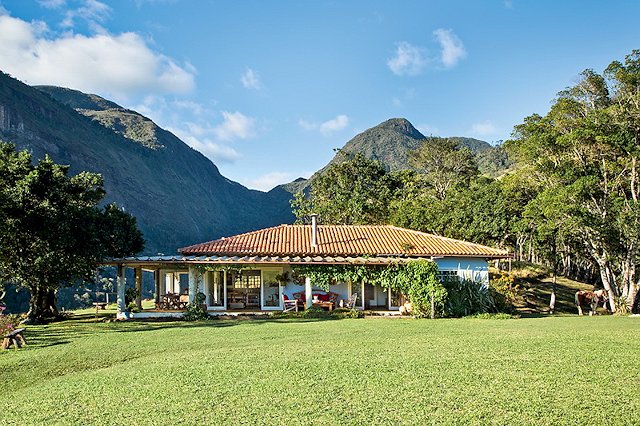 This country cottage spoke to my heart and many memories come to my mind when I see it. I was born and raised in Brazil and I grew up going to our country cottage every weekend. My grandparents (that are like parents to me) had a cottage/hobby farm that was a dream to me and my sister. That's where we ran, that's where we talked for hours and that's where my grandma and I used to bake bread and wait for it to be ready while sitting on the veranda. We talked about everything and I remember her words of wisdom about life, about God, about family.
This cottage is  located in Brazil and it was designed by architect Renata Bartolomeu. The homeowner, Andrea, wanted to create a space that felt welcoming and authentic to the region. All materials used here were local and that's what make this country cottage feel even more special and original.
I hope you enjoy it! I'll keep looking at it and missing the time I was a child…
Patio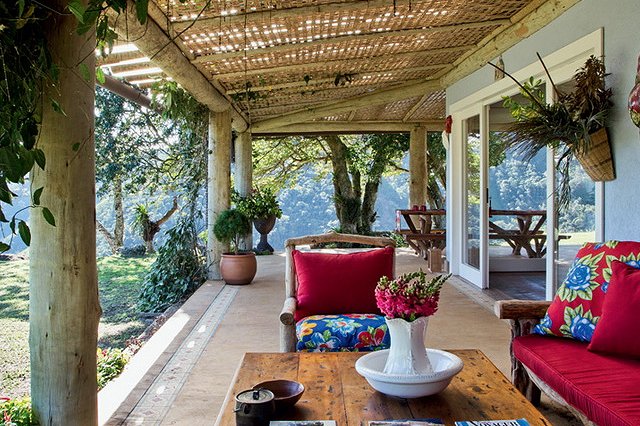 You need to embrace what you have around you. Notice the beautiful view!
Cowhide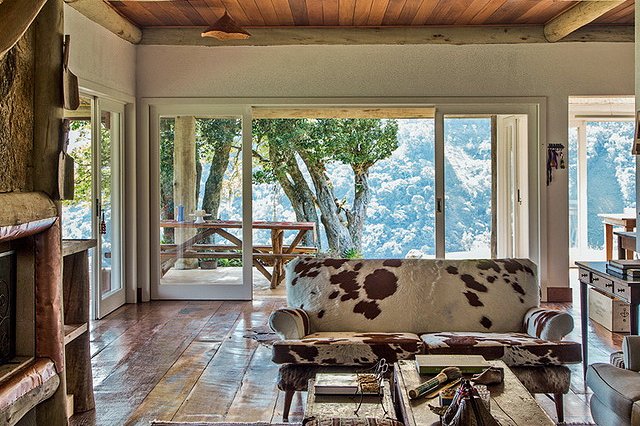 I can't get enough of that view! I also love the floors. The cowhide sofa is beautiful and very stylish, but I can't imagine it being comfortable.
Fireplace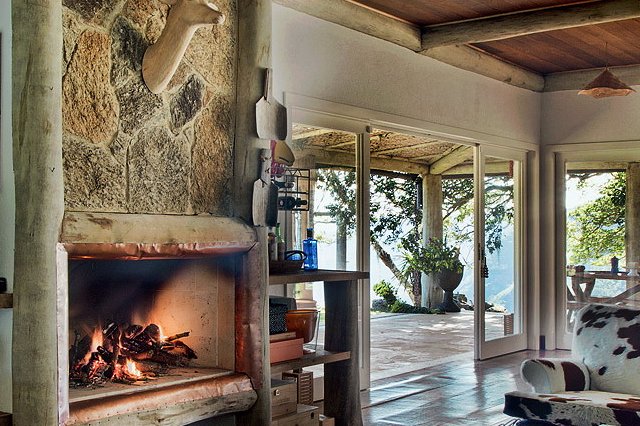 The fireplace is covered with a local Brazilian stone called "pedra-madeira".
Kitchen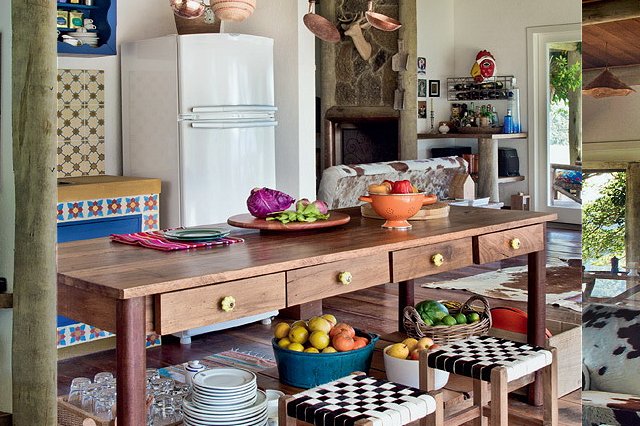 Oh, how I miss an authentic Brazilian kitchen. The farmhouse table/island was handmade by a local carpenter.
Felicidade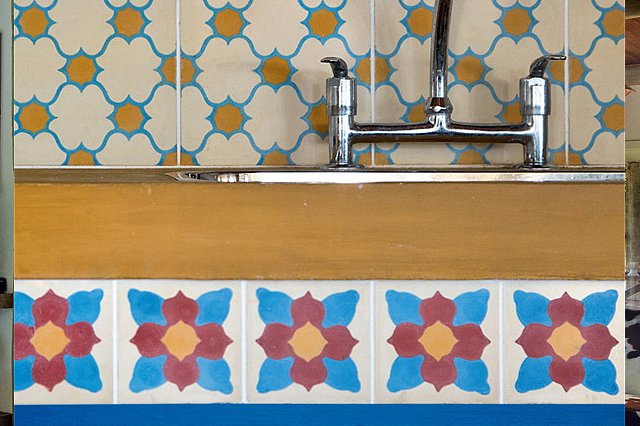 You can't be afraid of color living in Brazil. Embrace "happiness".
Brazilian Wood Stove (Fogao de Lenha)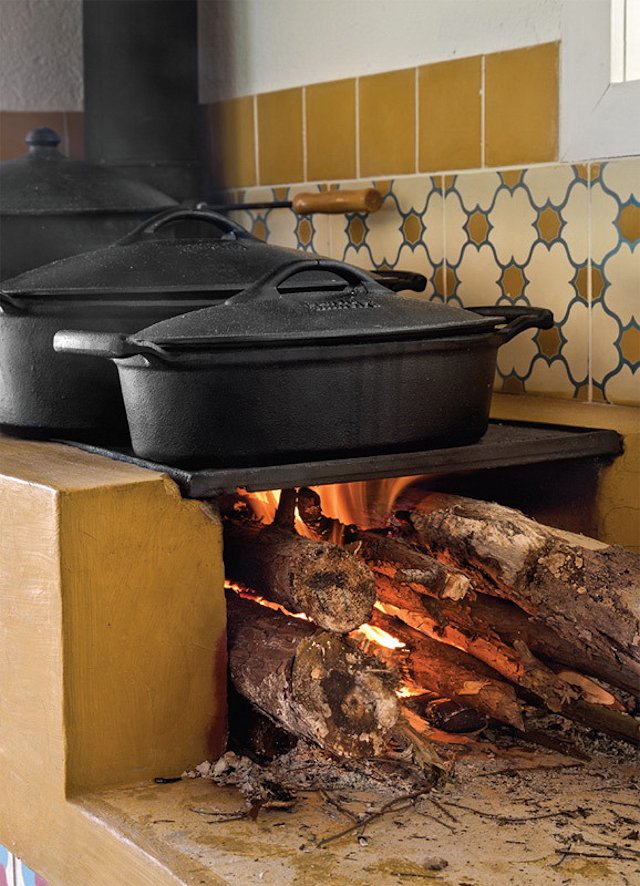 Every real country cottage/farm in Brazil should have a "wood stove", called "fogao de lenha" in Brazil. I'm not sure why, but food always taste better when cooked in one of these pots and at a wood stove.
Roof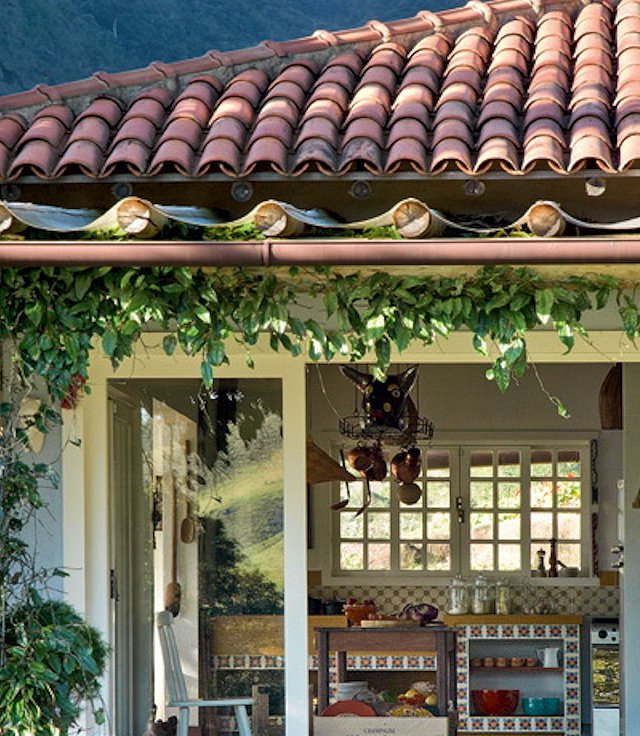 Clay roof tiles remind me of "home".
Table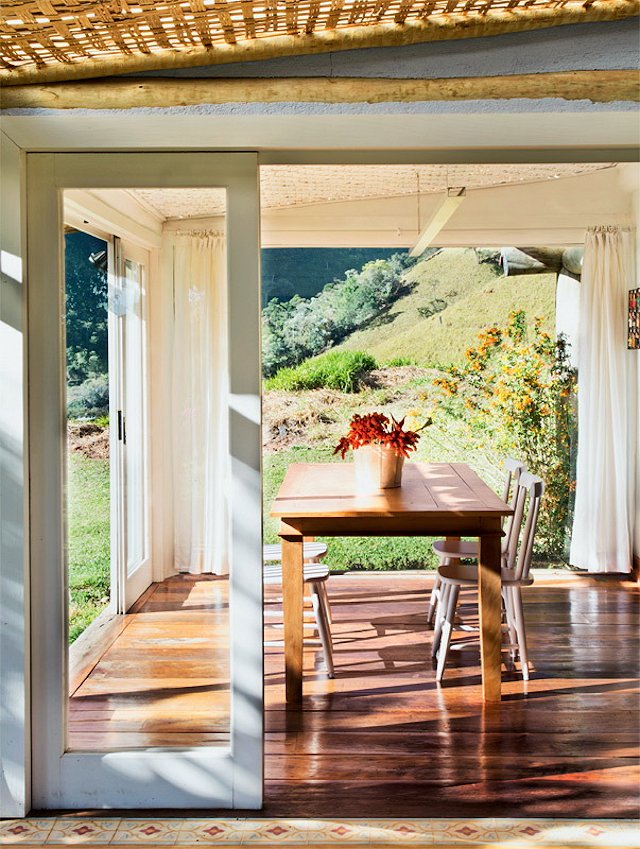 Open to the outdoors.
Brazilian Flowers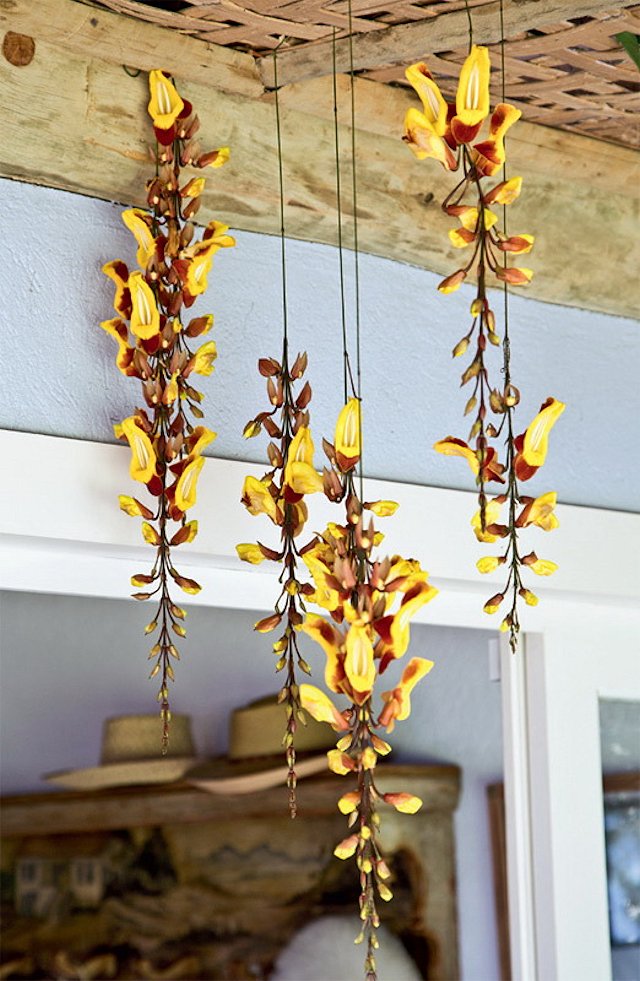 These plants are called "trepadeira sapatinho-de-judia".
Patio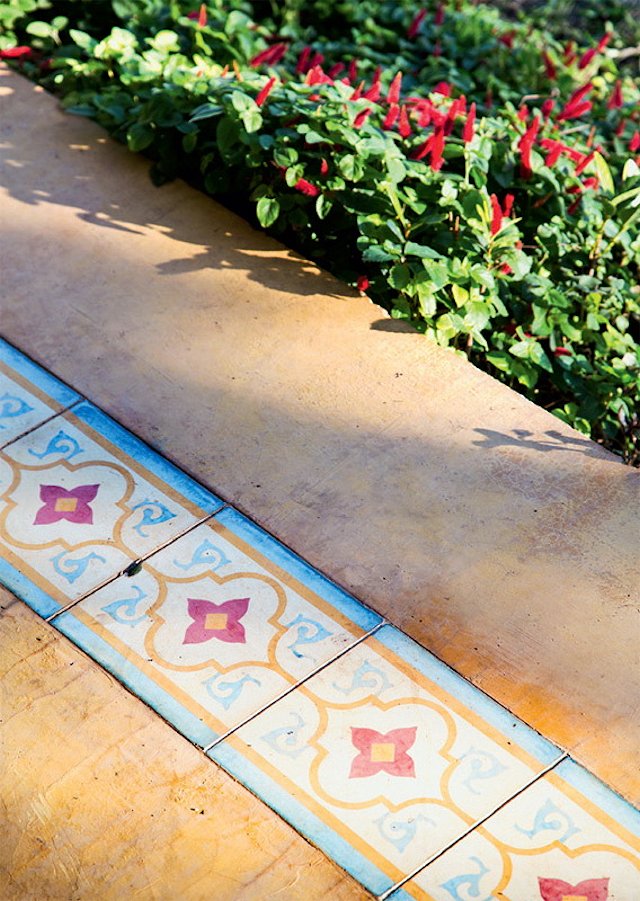 The patio floors are made of concrete and tiles.
Green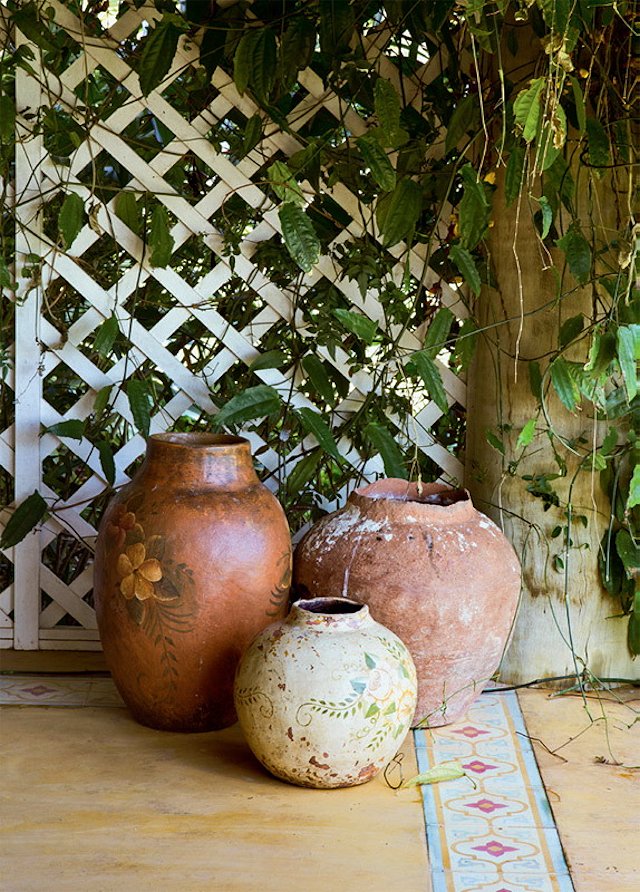 Some beautiful vintage vases.
This cottage really made me miss my family and my childhood. Everything was so simple back then, and life was meaningful from the start. This makes me analyze what kind of memories I'm helping my own kids to build about their childhood. 
I hope I'm following my grandmother and mother's foot steps… letting them feel free to dream, to create and, especially, to be who they really are.
Have a blessed day.
xo
Luciane at HomeBunch.com
Interior Design Services within Your Budget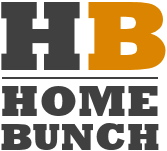 Get Home Bunch Posts Via Email

Sources: Casa.com.br via Nicety
10 Comments to 'Cottage: Country Cottage'
Subscribe to my RSS Feed
Leave a Reply