How much space do you need to live comfortably? Have you ever asked yourself this question? For homeowner Lyndsey Lewis, building an environmentally responsible small house was the best option for her. With less than 900 square feet, this small house seems to have space for everything and its low maintenance is a big plus for those who prefer spending less time cleaning.
When asked if building this small house was about space or environmental responsibility, Lyndsey has the right answer:  " When it comes to environmental responsibility, I believe in living with what you actually need, not what people think you should have. I wouldn't consider myself to be an extremist by any means, but I do think it's important to be responsible."
The house measures less than 900 square feet, has two small bedrooms, a loft and almost all the amenities we expect to see in a bigger house.
Foyer
This foyer is small but has a lot to offer! The reclaimed panelling brings a rustic feel, while the Anthropologie wallpaper adds some charm.
It's All Here
With unfinished oak floors and wood-beams, this space not only offers coziness, but also interesting architectural details. The loft above the main area is used for overnight guests.
Coziness
The cottage's decor comes from flea markets and from the homeowner's collection.
Breakfast Area
The eating area is great! Having a banquette saves you space and it also offers extra storage.
Kitchen
Isn't it the cutest cottage kitchen ever? I love the hardware.
Granite countertops were salvaged from a building being renovated.
Eat
The island is mobile.
Lively
I love the colors and the open shelves.
Bitter Sweet
Oh, I just got hungry! 😉
Night Night
This bed offers storage and it's perfect for a small space. I love the light fixture and the green ceiling.
Chicka Chicken 
Say "hello" to Mary Jean and Viginia! 🙂
The patio area leads to a detached garage.
***
What do you think of this cottage? Would you be able to live in less than 900 square feet?
Not sure if living in a small house is for you? Well, this might convince you: the homeowner says she pays only $56 for her monthly electric bill!
Share your thoughts on this one! I like knowing your opinion.
Wishing you all a great day!
  xo
Luciane at HomeBunch.com
Interior Design Services within Your Budget: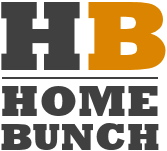 Come Follow me on 

Come Follow me on 

Get Home Bunch Posts Via Email: 

Contact Luciane: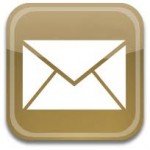 Source: At Home in Arkansas
Builder: Bret Franks Home Construction