Dressing tables can often become accidental repositories for all kinds of bedroom detritus. However, with a little thought and care, it is easy to transform a bedroom by giving the dressing table a starring role. It is an ideal way to showcase your personality, whether you go in for collecting antique jewellery or whether you're a movie buff who wants to recreate a film star's dressing room.
First of all, it is worth having a grand clear out to get rid of things like broken hairdryers, elderly cosmetics and tatty brushes. Irrespective of what the dressing table is made from, it will always benefit from being cleaned or polished. Once the surface is clean and bare, it is much easier to envisage what will work best there.
Consider creating a centrepiece with a lovely old jewellery box and filling it with pretty rings and antique brooches. For added effect, drape a couple of vintage necklaces from the mirror, or collect them in a small tray. Gold or silver lockets are perfect as they can be left open to reveal their hidden secrets. It is also a good idea to add some fresh flowers in a beautiful vase. Finally, think about adding some perfume bottles. For the authentic period look, try to find some unusual cut glass bottles and atomisers, especially if they come with ornate stoppers.
No matter what look you want to achieve, the careful selection of a few choice items can make your dressing table a pleasure to use.
Delicate
French-Inspired
La Femme
Shabby Chic
Cottage
Two Mirrors
Texture
Framed
Yellow & White
Black & White
The Scandinavian Way
Elegant
Chair
Dressy
Do you have a dressing table? I actually don't have one, but I'm thinking of adding a mirrored dressing table in our closet for a feminine touch.
Enjoy your Sunday, everyone!
xo
Luciane at HomeBunch.com
Interior Design Services within Your Budget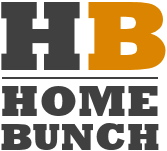 Get Home Bunch Posts Via Email

Article provided by: Homes & Antiques. Photos via Pinterest.
3 Comments to 'Dressing Table Decorating Ideas'
Subscribe to my RSS Feed
October 7th, 2012 at 5:50 pm

Luciane…so many gorgeous images! I love them…very inspirational and the ultimate way to feel like a pampered princess:)

October 8th, 2012 at 4:16 am

Hi Luciane! I'm not a dressing table sort of gal but I sure enjoyed looking at all that you have collected here – beautiful, beautiful images! This was a treat to my relaxing Sunday … I hope you have a lovely Sunday as well! xoxo
Sherri

October 8th, 2012 at 1:31 pm

Loved your subject..I am very passionate about my dressing table. It is very important that I start my morning feeling pretty even if I don't put makeup on just seeing it while brushing my teeth makes me smile. Your photos are wonderful and I saw a couple of things I will add to mine.
Leave a Reply