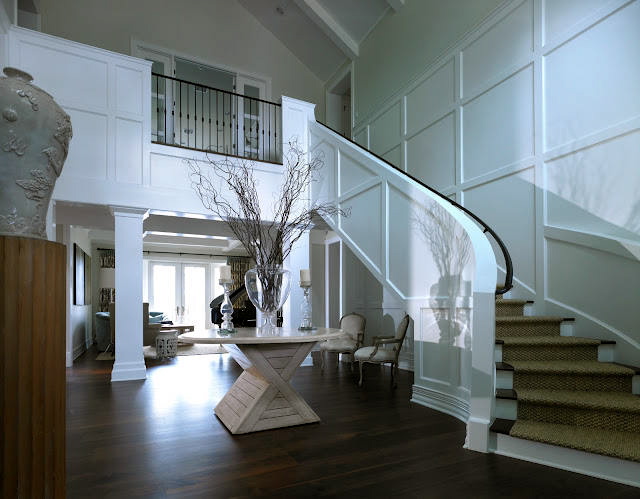 It's about time for you to give the deserving attention to your foyer and I'm here to inspire you. Foyers are the ultimate place in your house to share your personality; it's the place where you have the chance to show to your guests how you like to live and what they can expect to see in the rest of the house. In another words, you can set the mood of an entire house right in your foyer.
Foyers should be inviting and intriguing at the same time. I always recommend to my clients to use low maintenance and durable flooring, since it's a high traffic area. I also like to add some interest to the decor. You want to make an statement, after all, you don't want to open the door and see a space that offers nothing but boredom.
Here are some great ideas to transform your own foyer. Don't be shy, dream as much as you want. We have plenty of options for that!
Top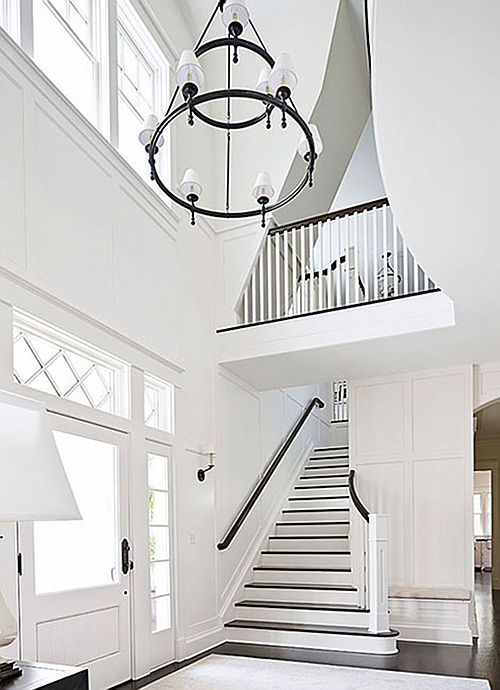 This decor is kept to a minimal.
Light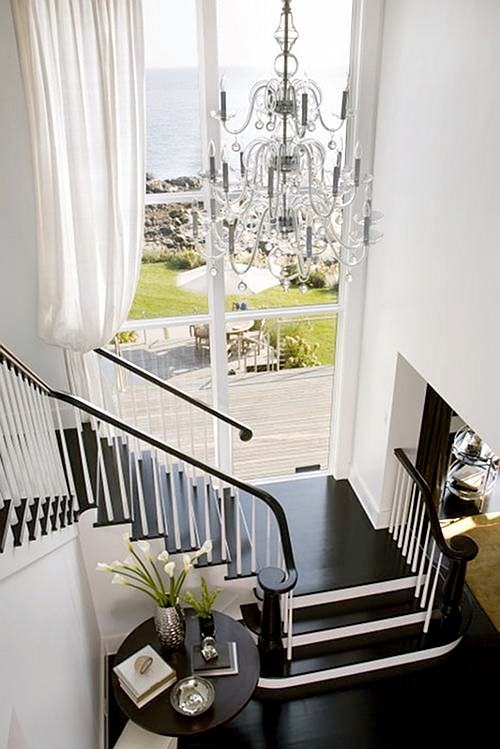 Dramatic and chic.
Eclectic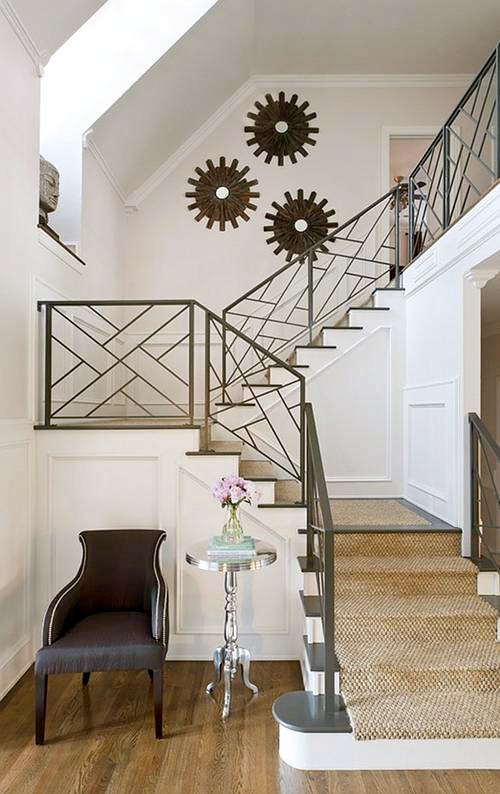 Don't be afraid to mix some interesting pieces together.
Higher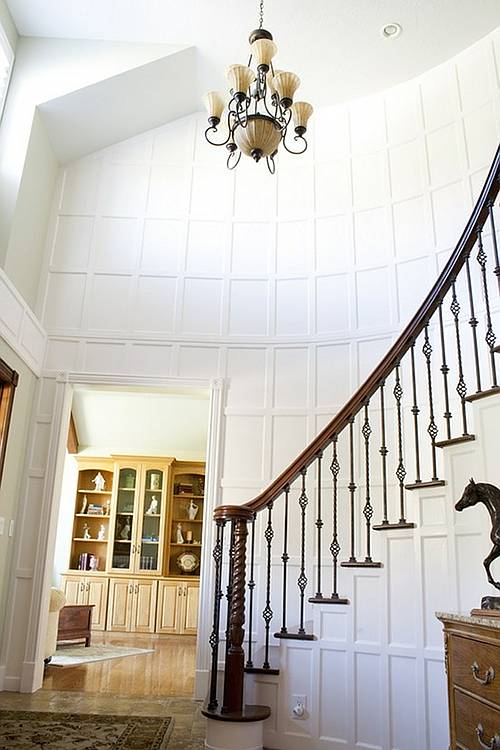 Paneled walls will always bring any room to the next level.
Two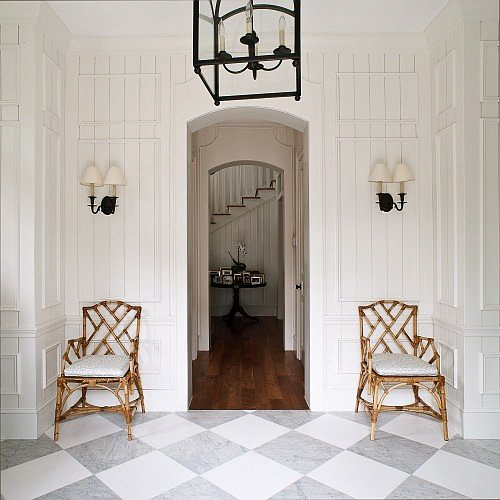 A mysterious mood is created by this subdivided foyer.
Ceiling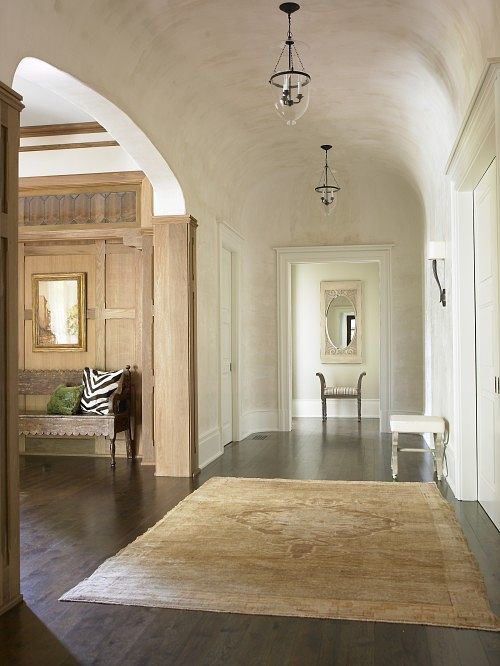 Keep decor to a minimum when you want the architecture to speak.
Symmetry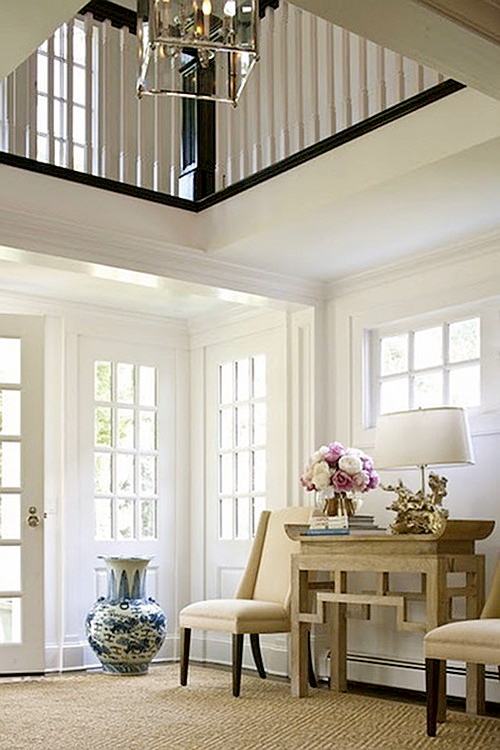 I'm a big fan of seeing symmetrical harmony in foyers.
Storage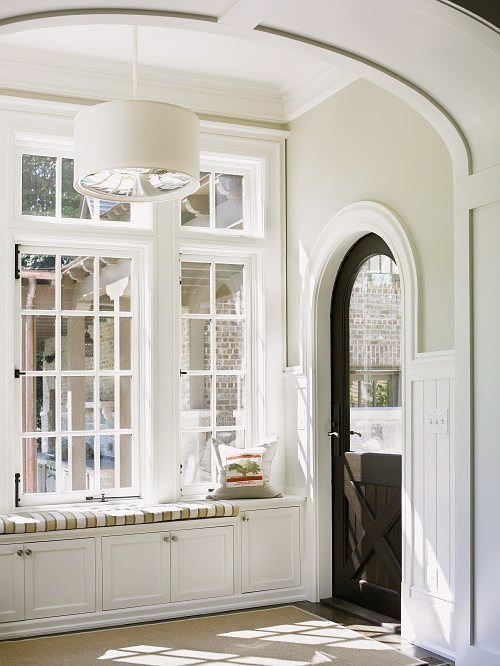 If your foyer is the only entrance into your house, storage should be a must. Make sure to add it in an attractive way.
Hello!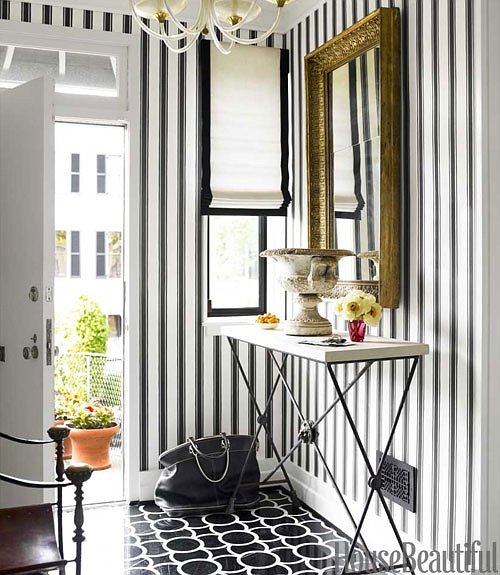 There's nothing shy about this foyer!
Black & White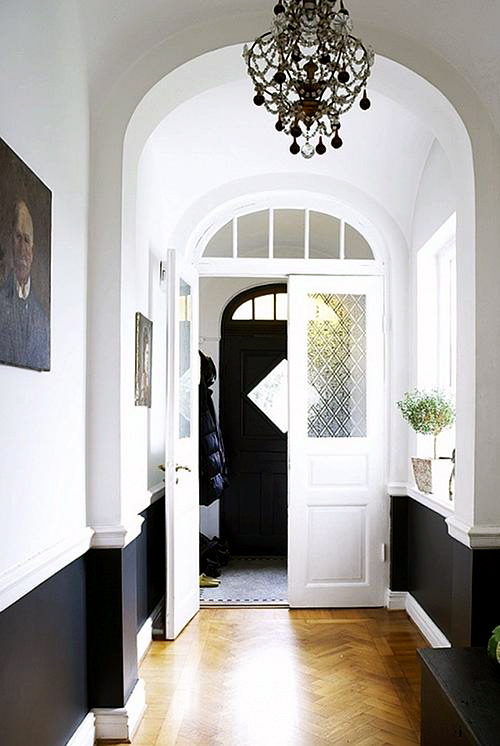 Classic with a twist.
American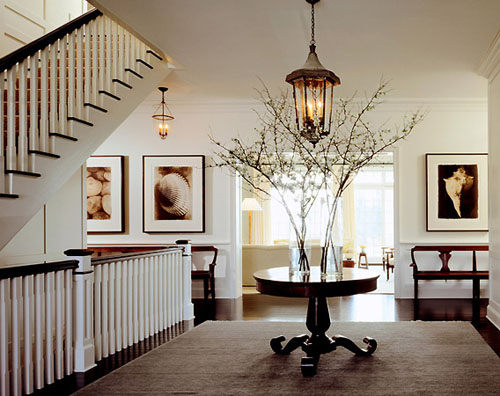 Large and warm.
Full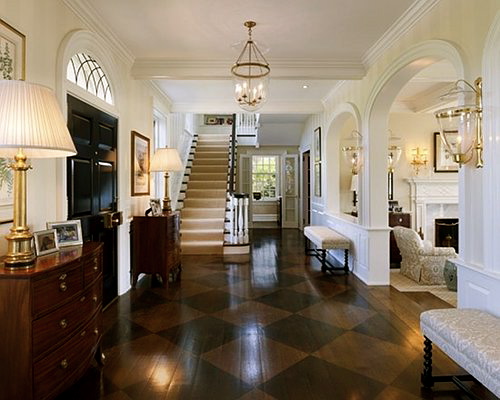 Symmetry and beautiful floors.
Change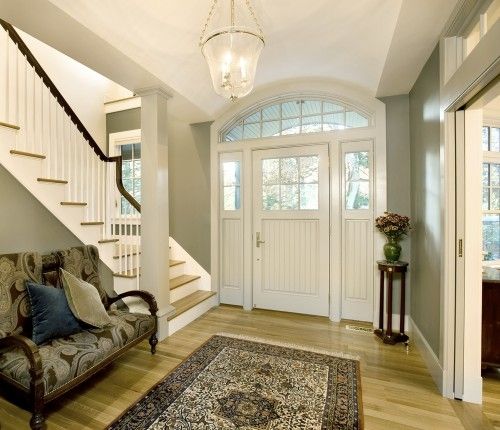 I love this foyer, but I really think the decor is not appropriate for the architecture of the space.
Home Sweet Home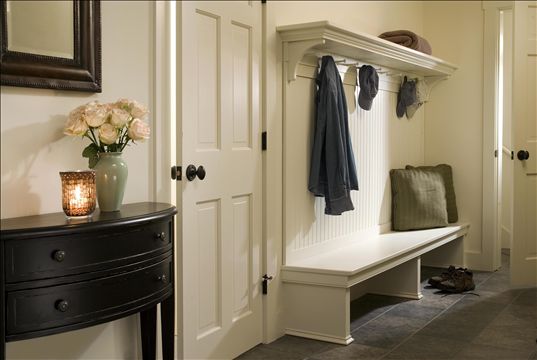 Useful, without compromising on beauty.
Best Ever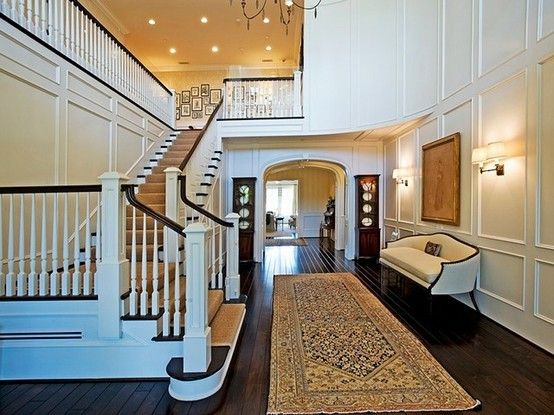 I've posted this foyer a long time ago and this is still my favorite one. This is the kind of foyer I'd like to have if I ever build my dream home. I love how large the stairs are and the classic architecture this space offers.
Tick-Tock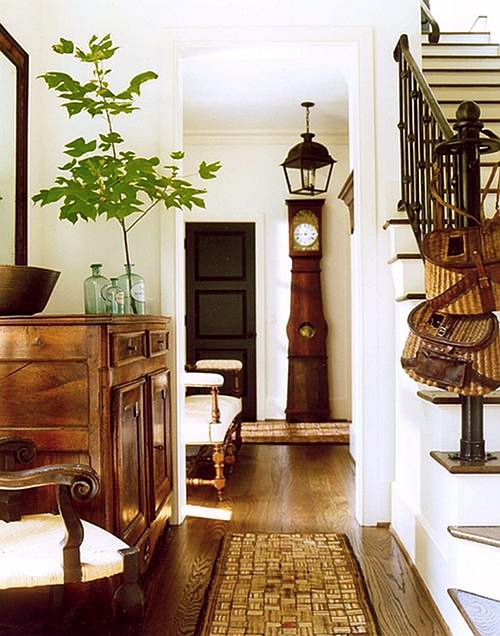 This foyer has a warm feel thanks to its furniture and accessories.
Lovely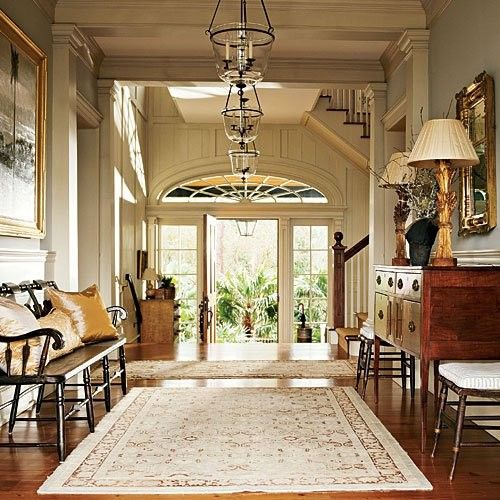 This is what I mean when I say our foyer should feel inviting and intriguing.
Door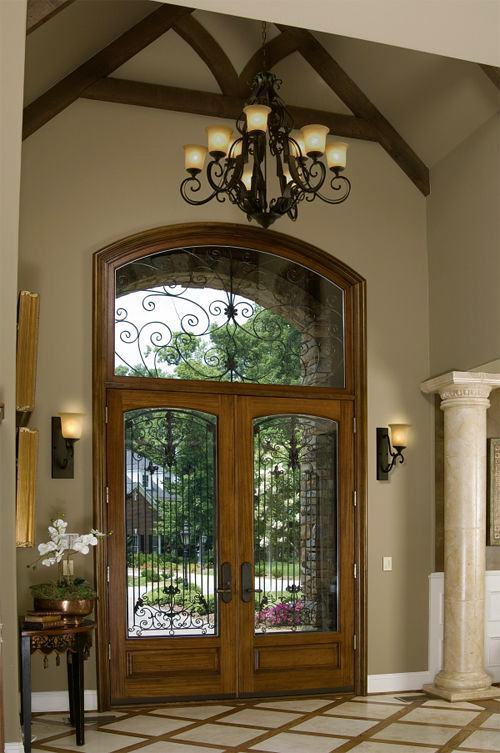 The doors and the floors add some elegance to this traditional foyer.
Beams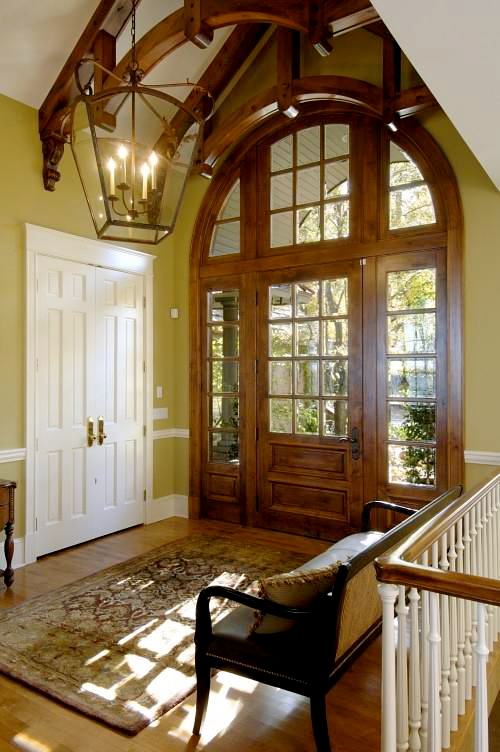 This is the kind of foyer that "wows" you every time you open the door.
Where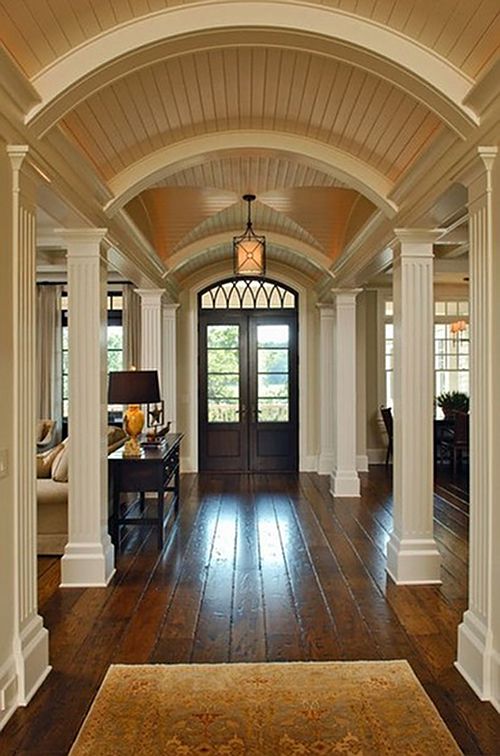 Bring interest to the ceilings when you have limited space for decor.
Chocolate & Vanilla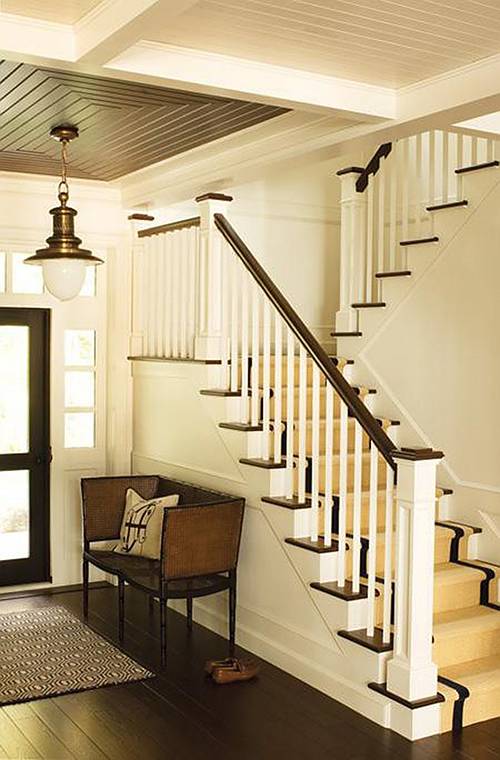 Timeless.
Raw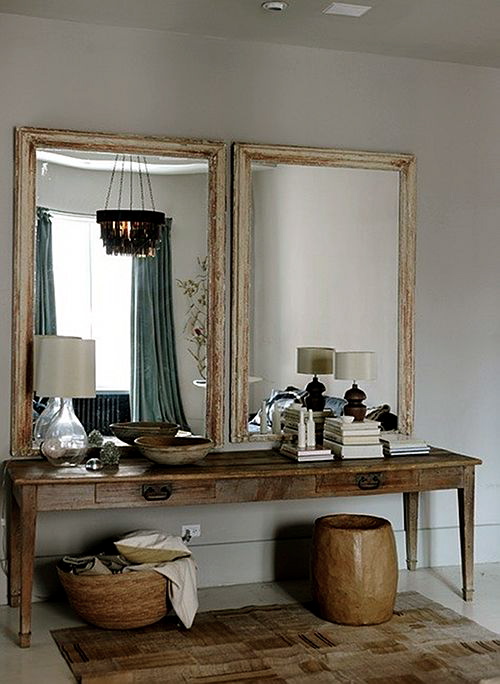 Use an oversized console if you have extra space. Display only items that you love.
Pretty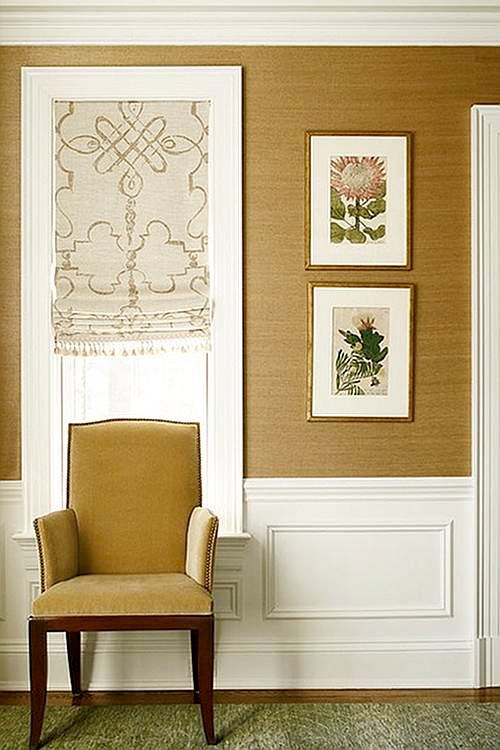 Well done!
We Can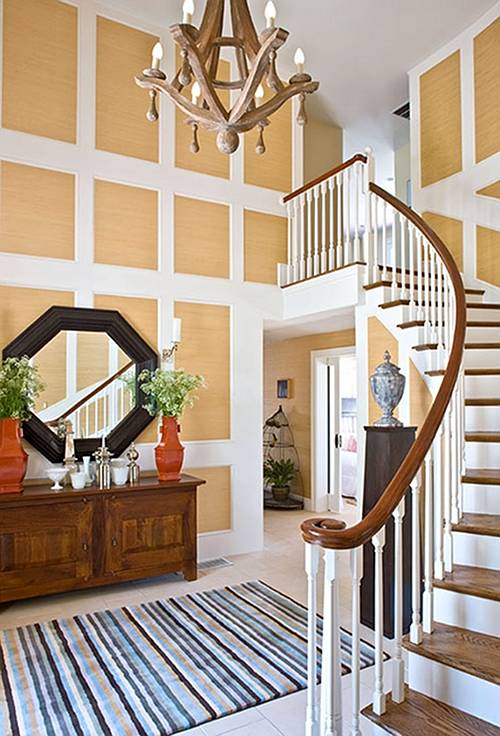 How often do we see this kind of foyer? It's is a very common foyer for two-story houses and this is a great way to bring them to life, and make them feel more updated. Change the light fixture for a charming one, add neutral flooring and add some architectural details to the walls to make it more unique and less average.
Pop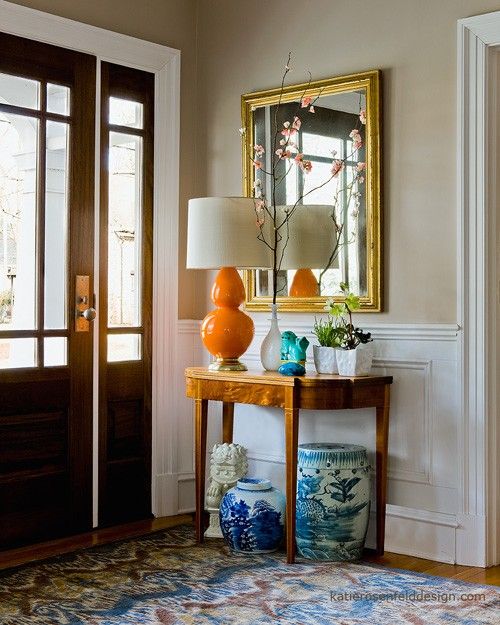 This is a great example of knowledgeable usage of color. The color were added with decor and the walls were kept neutral. Balance is always key for a harmonious space.
Turquoise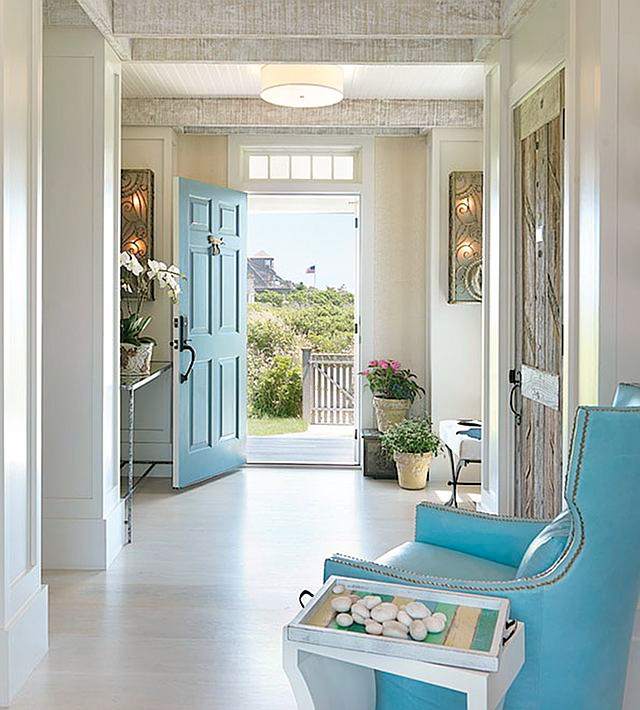 Open the doors to see the color you love.
Walk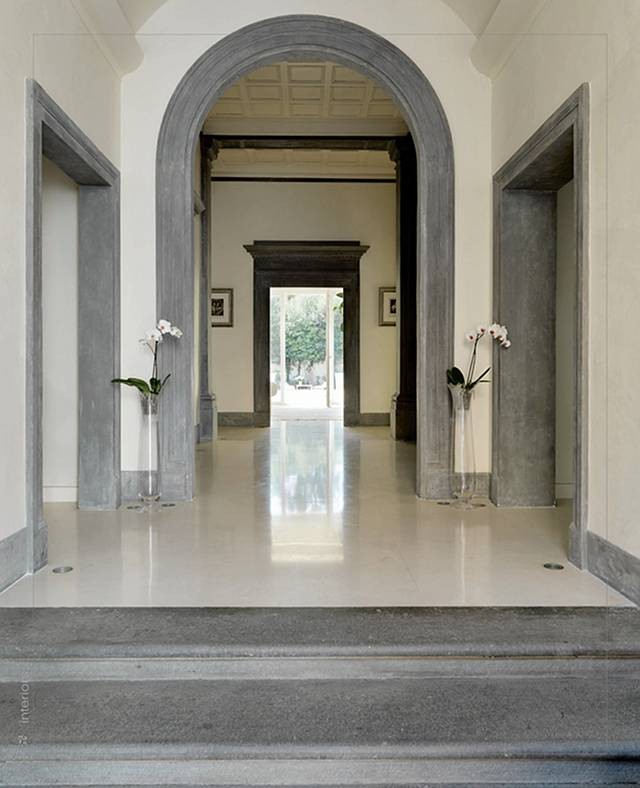 Some foyers were meant to be kept quiet.
Horse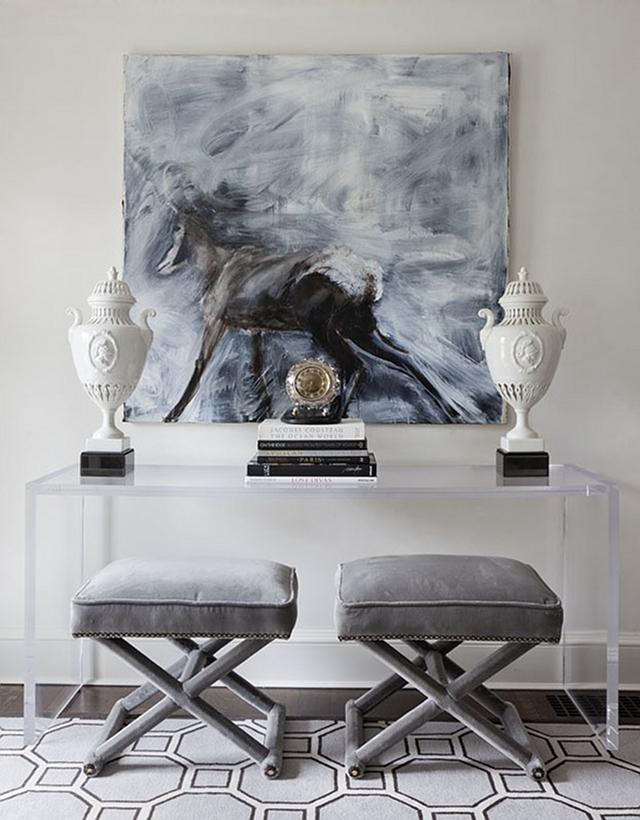 A lucite console add a contemporary and chic feel to this foyer.
Comfort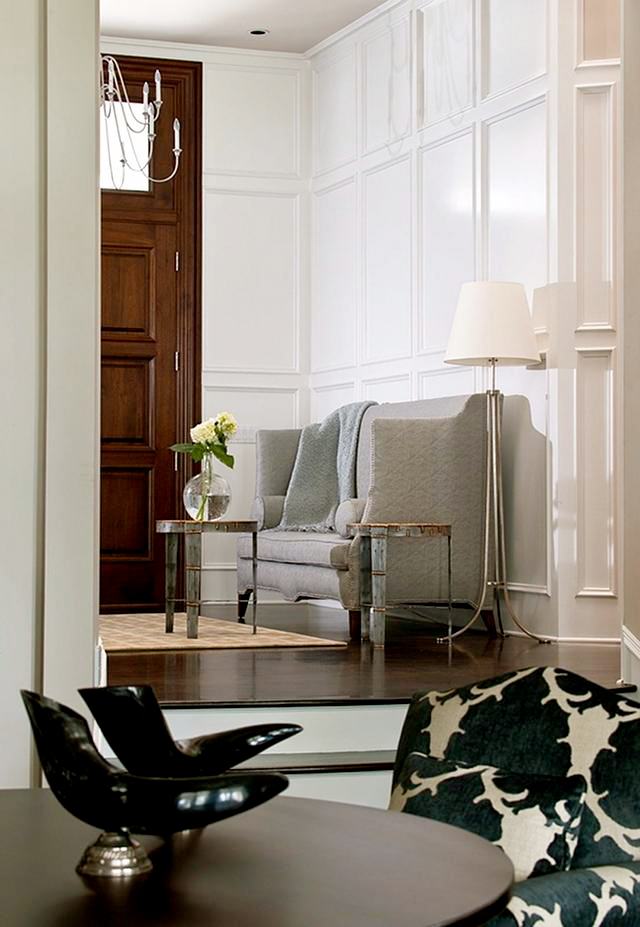 I can't have any space in my house that doesn't have a touch of comfort. An upholstered chair, or in this case, a bench, will always bring some softness and comfort to a foyer.
Look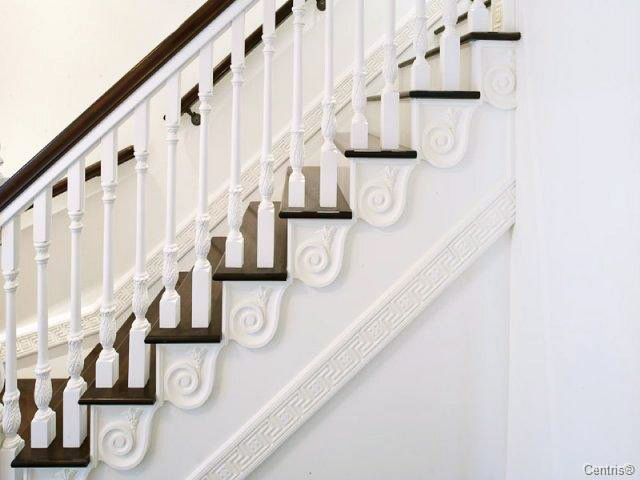 Stunning details!
Rays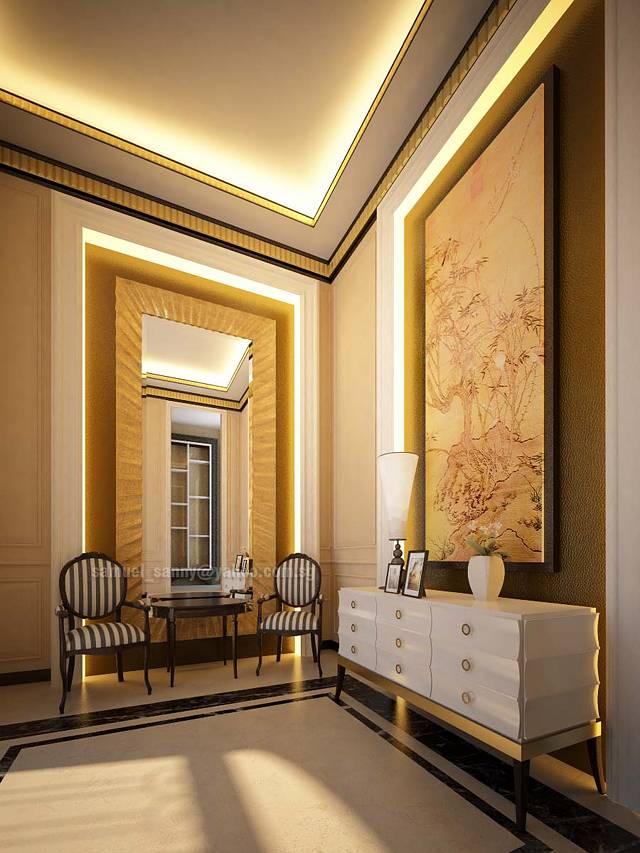 Feeling glamourous? Why not show it off?
Sunny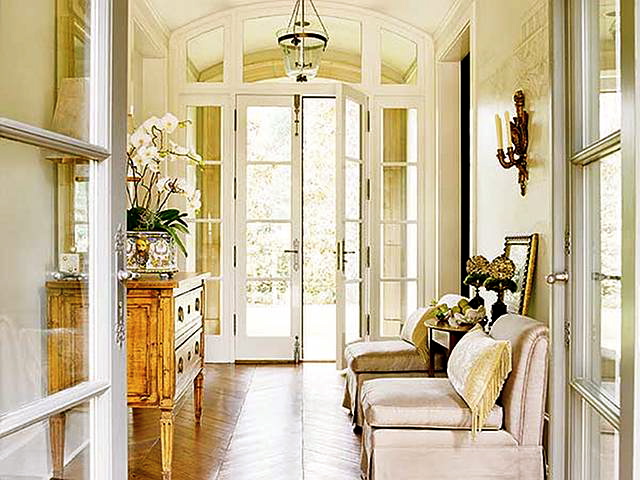 Sunny foyers are always very inviting.
Update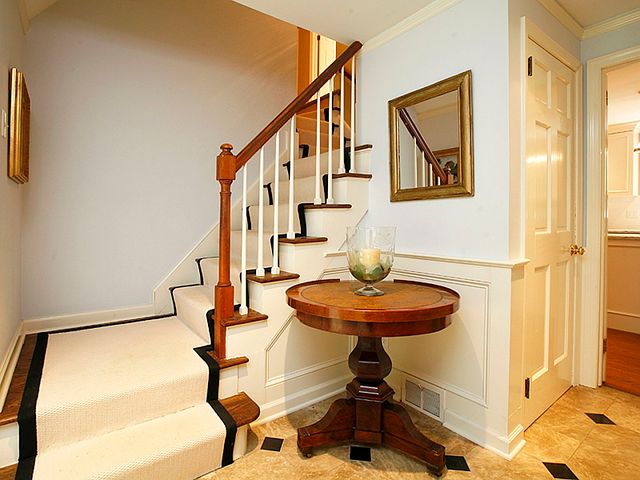 Keep it neutral when the ceilings are low. A round table is perfect for awkward spaces.
Stripes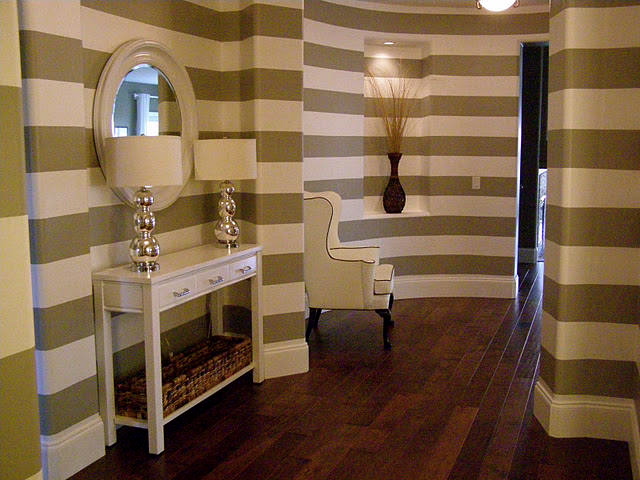 I love this look! It's young, fun and trendy.
Playful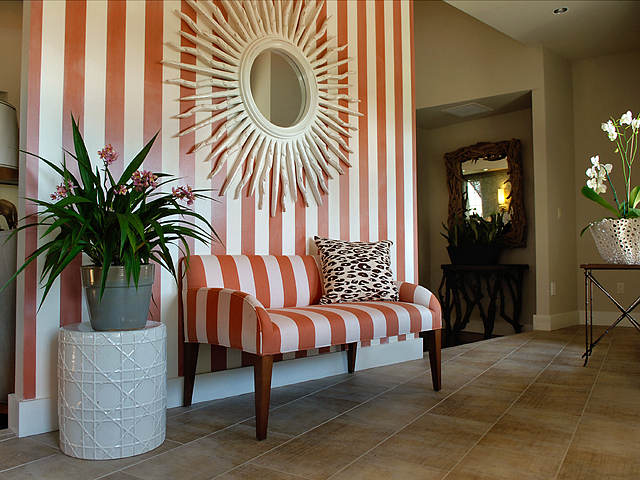 Embrace some color in a creative way.
Flowers
  Feminine and elegant.
Calm
This is a very quiet foyer. It feels chic and approachable.
Do you have any favorites?
I think we really can't neglect our foyers. It's truly one of the most important places in our home and it should have our attention. I don't think it's a place where we need to break the bank to be "perfect", but it really should make you feel at home as soon you open the door. You, even more than your guests, should feel embraced by it. Nothing is more important than having the feeling you belong to the space you live at, and that usually starts at the foyer.
***
How are you doing today? Did you miss my posts?

I feel happy I took this little break from the computer, so I could spend more time with my kids. We actually didn't go to the beach, instead, we went to visit a garden and it was great! I could find moments of peace during this weekend and that's what I needed.
I'm feeling a little better, stronger and happy for being here, preparing another post for you. 
My biggest wish for this week is that all of us feel blessed and at peace. 
Have your heart open to simplicity. Great memories are made of moments of understanding, perseverance and openness.
Wisdom is the capacity of acquiring the necessary understanding for the appreciation of each moment given to us.
  xo
Luciane at HomeBunch.com
Interior Design Services within Your Budget: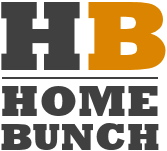 Come Follow me on 

Come Follow me on 

Get Home Bunch Posts Via Email: 

Contact Luciane: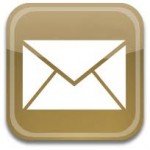 Sources: traditionalhome.com, VT interiors, bostonmagazine.com, nestegg.typepad.com, House and Home, 4men1lady.com, Wolf Rizor,  Amy Curry, Interiors,katierosenfelddesign.com,mlinteriordesign.com,housebeautiful.com,Interiors,The Estate of Things, remodelista.com, decorpad,blog.alicelanehome.com, cotedetexas.blogspot.com, Hooked on Houses
8 Comments to 'Foyer'
Subscribe to my RSS Feed
Leave a Reply