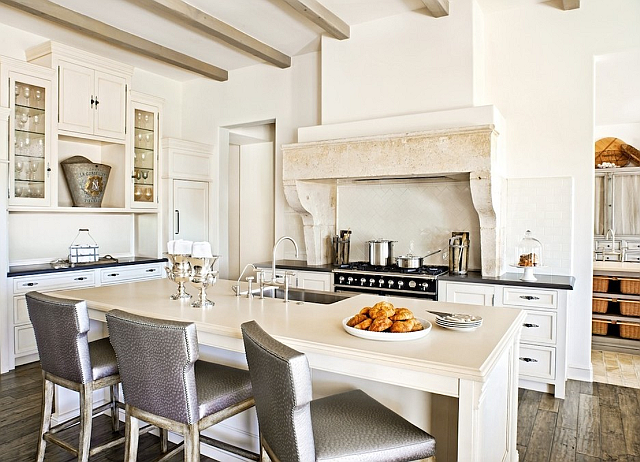 Today I will share another passion of mine: French Design.  This French inspired home will make your heart race a little faster. The moment I saw it I knew I wanted to share this place with you. The French designed interiors are very subtle and inviting. Besides, this home has not one, but two incredible French designed kitchens! Yes! Two! Who needs that many kitchens? Well, take a look at them and you'll learn that you would say yes to them too!
Designed by Palm Design Group, a company based in Arizona, this home will impressive you, especially if you love French design as much as I do.
French Inspired Home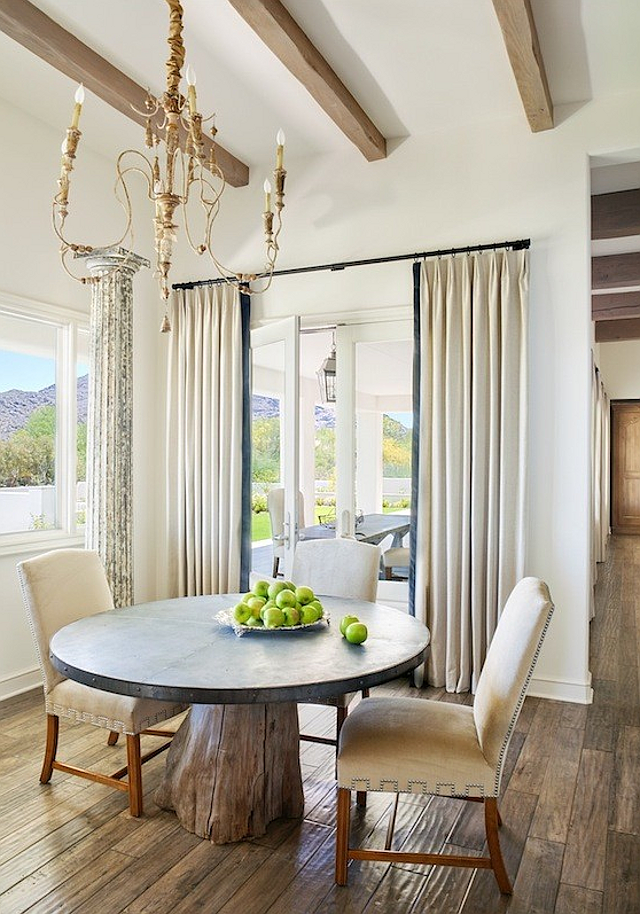 Who wouldn't enjoy having their meals here? Notice the uniquely beautiful table.
Main Kitchen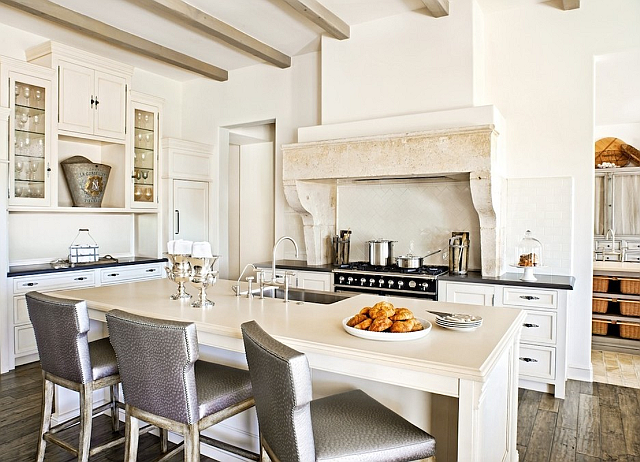 As I mentioned before, this house has not one, but two extraordinary kitchens! This is the main one and you can see the butler's kitchen on the back.  These ceilings are 12′ high.
Butler's Kitchen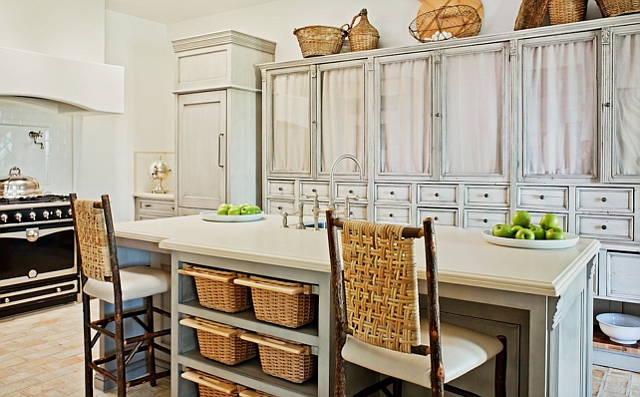 The butler's kitchen is nothing less than stunning and I'm going crazy over that furniture-like custom cabinet. The paint with glaze was done by Rysso Peters Handcrafted Cabinetry.
Dining Room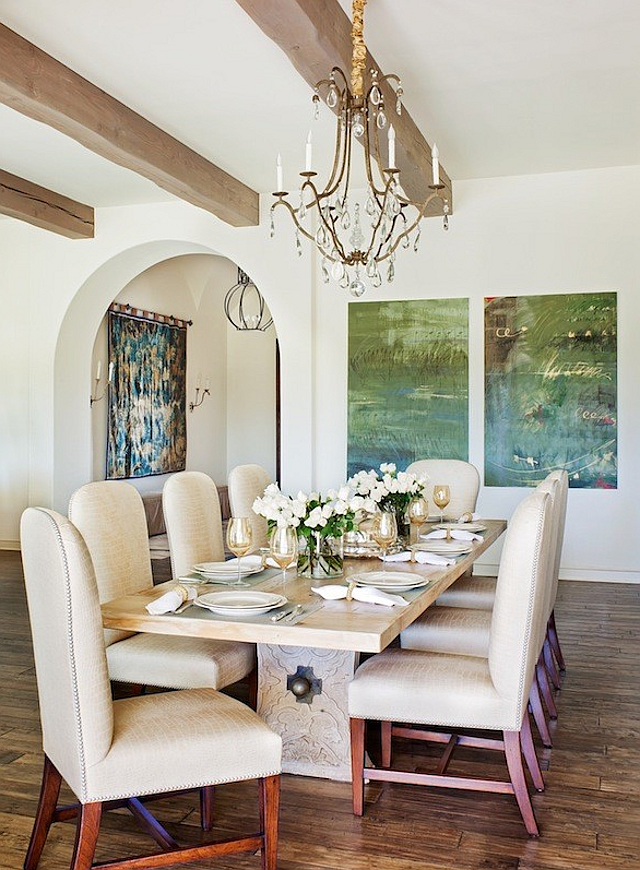 I like how the art brings color and interest to the dining room.
Living Room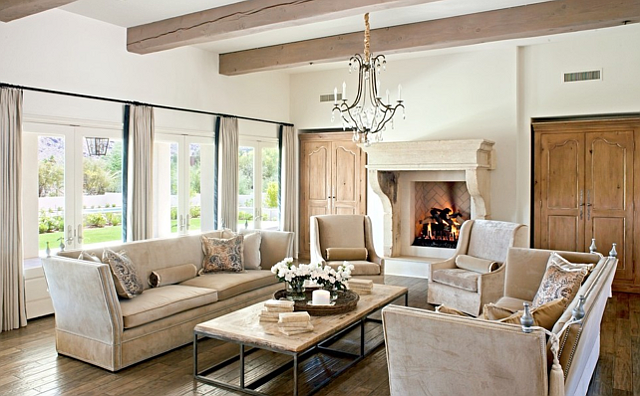 The living room feels subtle and chic.
Bedroom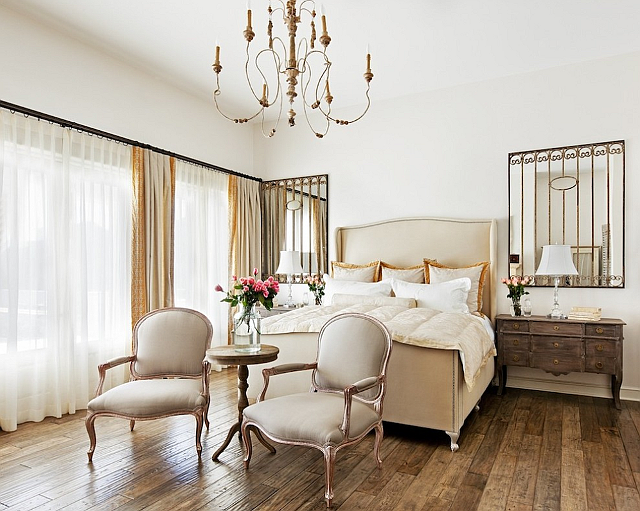 This size is perfect! I like seeing bedrooms that are big, but not overwhelming. The mirrors add more architectural details to the space.
Bathroom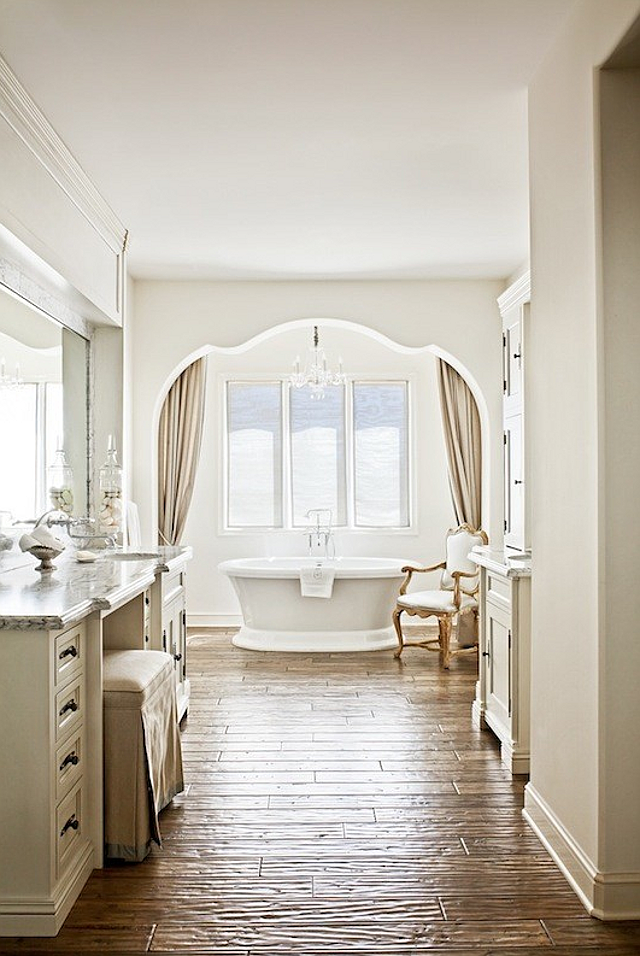 Oh, please! How gorgeous is this bathroom?! I love the warmth the wood floors bring to the space.
Dream Closet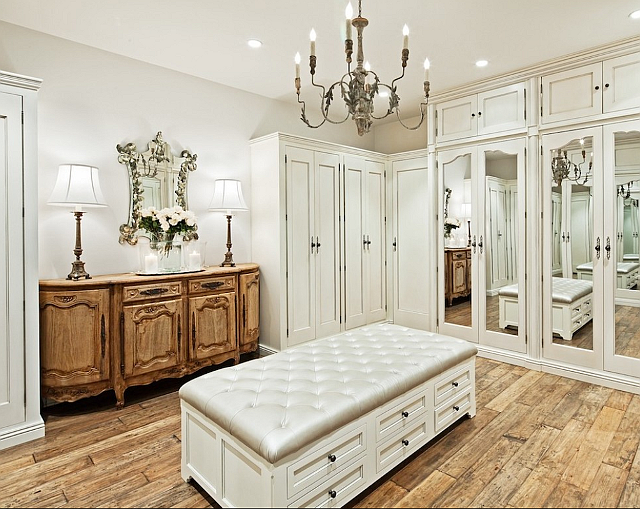 Absolutely well-designed. The ottoman was custom-made by Palm Design Group. The top is done out of pleather and it is extremely durable.
Pink Princess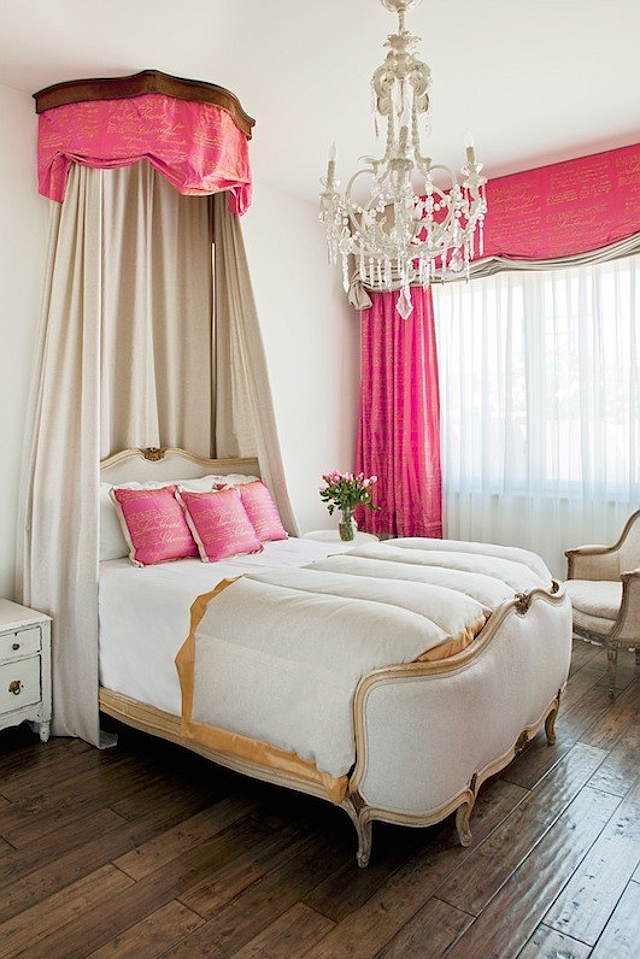 This bedroom feels very French. I love the bed and the fabric used in this room.
Bathroom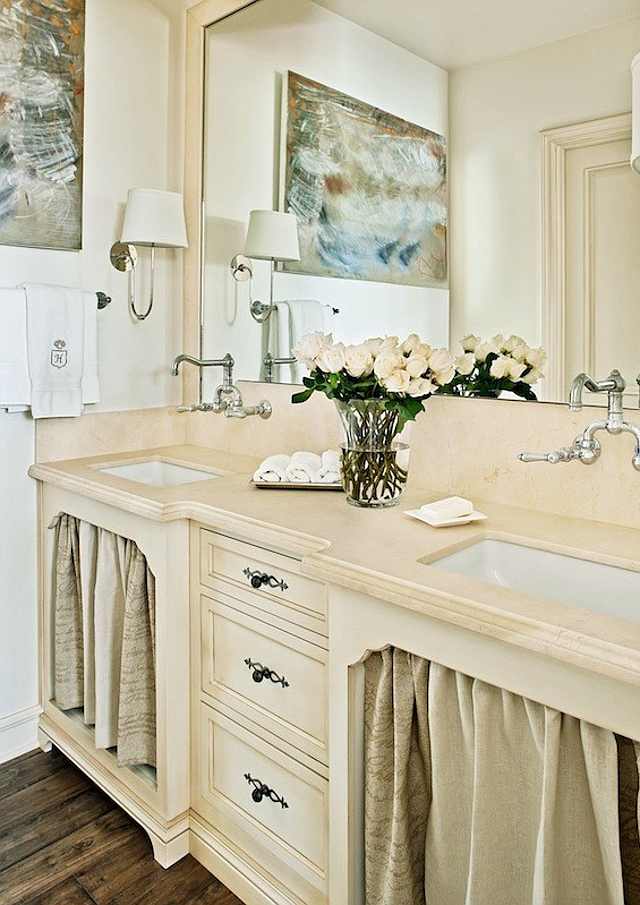 Skirted cabinets are always so charming. I like the elements chosen for the guest bathroom. They're timeless.
Don't you also love this home? I think it's very charming and very elegant. I wouldn't mind living in this place! 🙂
See more Inspiring Interior Design Ideas in my

Archives

. 
I hope you guys are having a great day. It's raining here and the roads are very icy. So we're staying home and we're planning on making sushi for dinner tonight. We've just learned that my husband is great at making them! I couldn't be happier because I love sushi. Yum, yum!
Enjoy you day!
  with Love,
Luciane at HomeBunch.com
Interior Design Services within Your Budget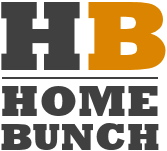 Get Home Bunch Posts Via Email

 Sources: Palm Design Group via Houzz.