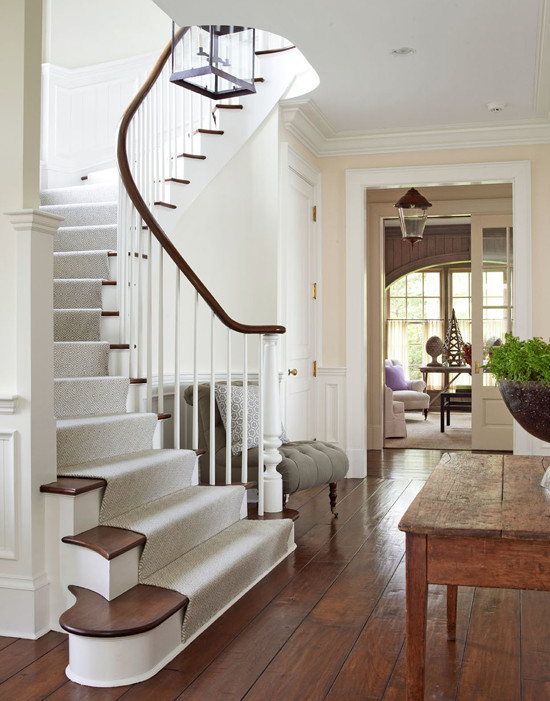 Good morning, Home Bunch readers! I am Kristy Woodson Harvey and I am so incredibly excited to be with you today to share this gorgeous Long Island Sound home with you–and introduce you to my third novel, Slightly South of Simple, the first book in the Peachtree Bluff series. My mom, Beth Woodson, and I write the interior design blog, Design Chic, and have long been huge fans of Luciane's gorgeous blog, as we know you are.
Luciane, thank you so much for the opportunity to share my new book with your amazing readers–and for the daily inspiration. I am so grateful! This new books series has been an opportunity to combine to of my great loves: writing and design.
Coastal Interiors & A Must-Read Book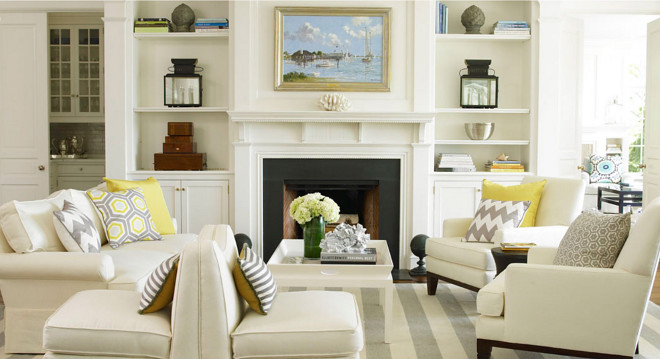 My protagonist, Ansley Murphy, is an interior designer with an aesthetic that I imagine to be very similar to that of Lynn Morgan, who designed this stunning Long Island home.
This Long Island Sound showplaces is home to Ned and Louise Brooks, the latter of one of our favorite architectural firms, Brooks and Falotico –and we don't think we could love it any more!
The fictional town of Peachtree Bluff, Georgia in Slightly South of Simple is a waterfront, historic town, and my protagonist is constantly taking on a new redesign of a historical home, reimagining the interiors to be fresh, fun and always sophisticated.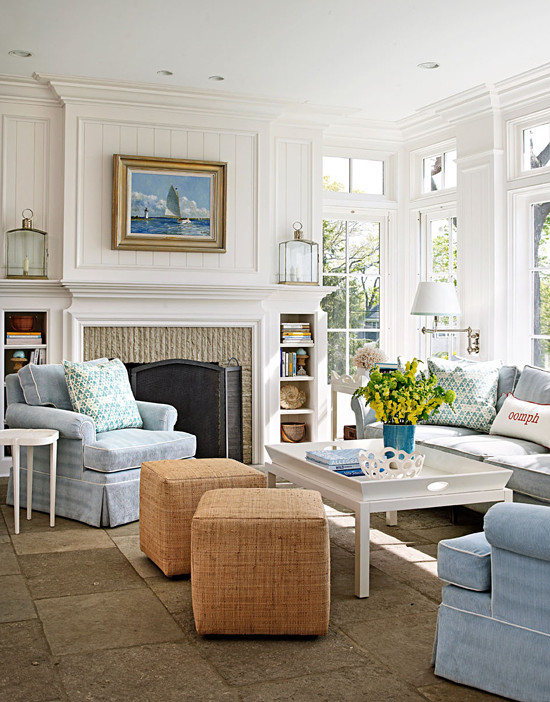 No-fuss floors and fabrics that wear well are ideal for sandy feet and bathing suits.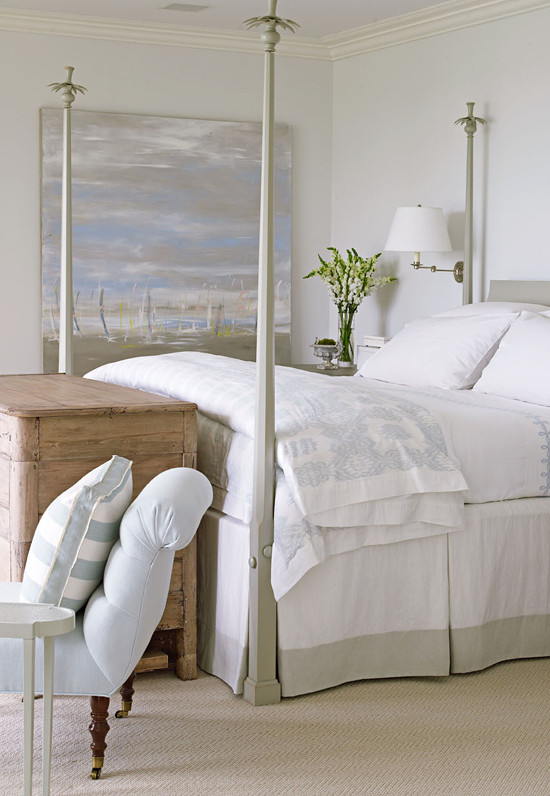 And plush, cozy bedrooms are the perfect place to lay your head after a long day in the sun.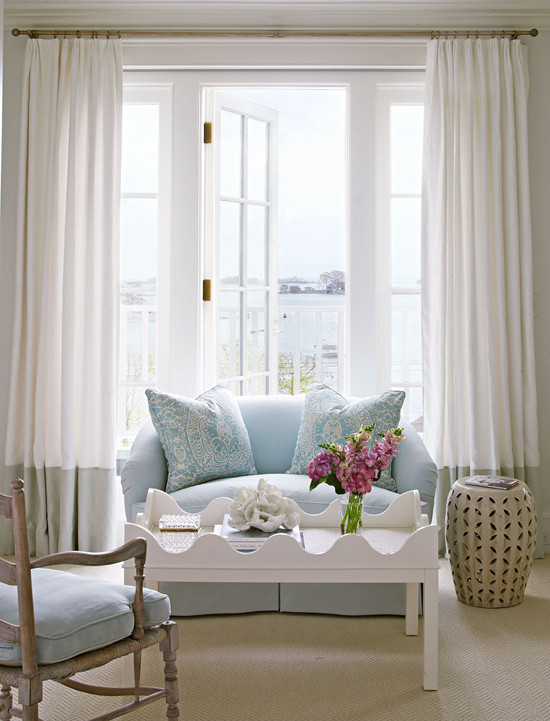 One of our favorite things about this project is that it takes advantage of every possible inch of view. With water like this, that's a necessity!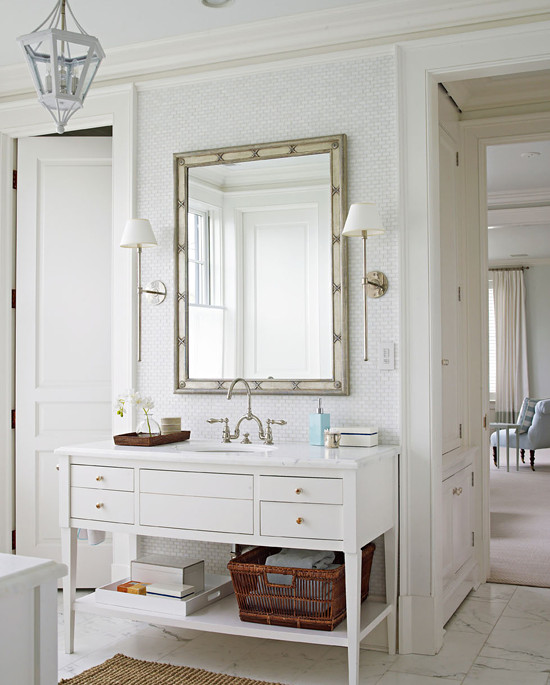 We actually think that coastal homes can be some of the most difficult to design because there can be that urge to cover every square inch with fish and seashells.
But this soothing, calming space is nothing short of a coastal sanctuary.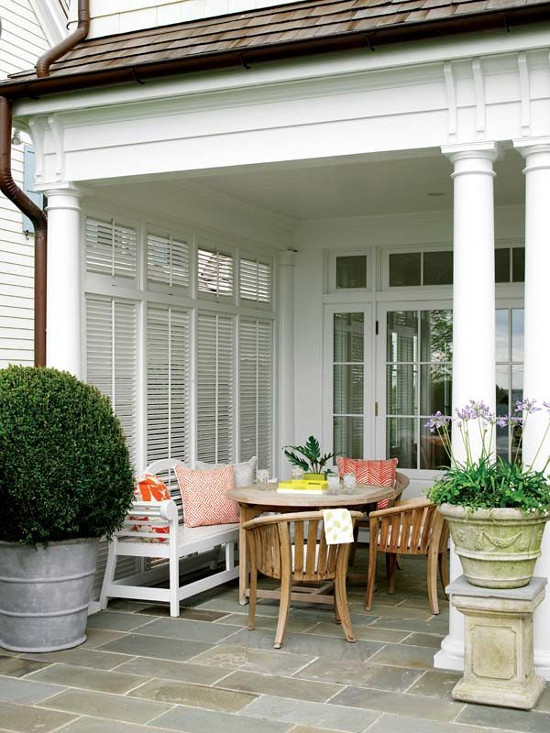 And that all-important outdoor space is as exquisitely designed as the rest of the home.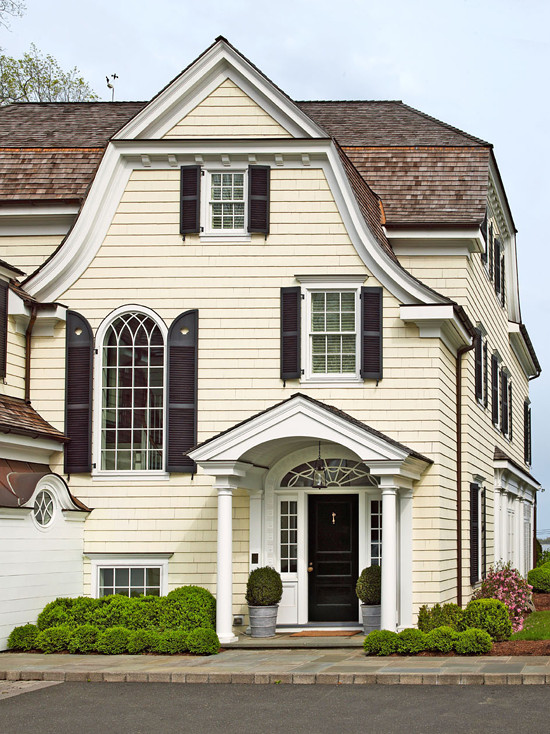 It is the type of coastal home I imagined my protagonist Ansley to create. If you're looking for a great beach read or gifts for Mother's Day, graduation, bridesmaids or wedding gifts, a southern novel with a splash of home decor, I hope you'll give Slightly South of Simple a try!
Thank you again, Luciane, for letting me share with your readers today. It was such a privilege!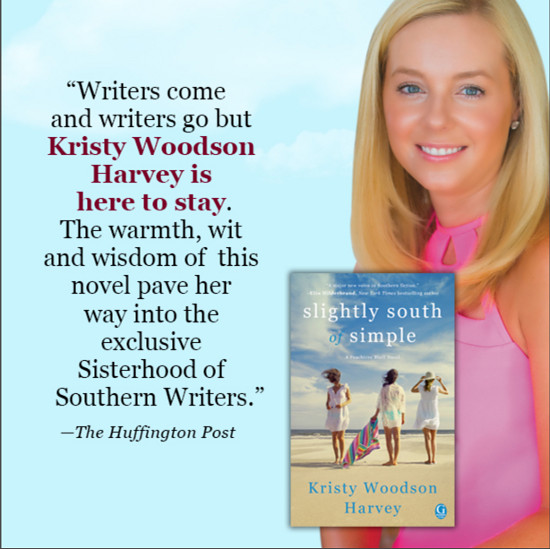 More About Slightly South of Simple:
From the next "major voice in Southern fiction" (New York Times bestselling author Elin Hilderbrand) comes the first in an all-new series chronicling the journeys of three sisters and their mother—and a secret from their past that has the potential to tear them apart and reshape their very definition of what it means to be a family.
Caroline Murphy swore she'd never set foot back in the small Southern town of Peachtree Bluff; she was a New York girl born and bred and the worst day of her life was when, in the wake of her father's death, her mother selfishly forced her to move—during her senior year of high school, no less—back to that hick-infested rat trap where she'd spent her childhood summers. But now that her marriage to a New York high society heir has fallen apart in a very public, very embarrassing fashion, a pregnant Caroline decides to escape the gossipmongers with her nine-year-old daughter and head home to her mother, Ansley.
Ansley has always put her three daughters first, especially when she found out that her late husband, despite what he had always promised, left her with next to nothing. Now the proud owner of a charming waterfront design business and finally standing on her own two feet, Ansley welcomes Caroline and her brood back with open arms. But when her second daughter Sloane, whose military husband is overseas, and youngest daughter and successful actress Emerson join the fray, Ansley begins to feel like the piece of herself she had finally found might be slipping from her grasp. Even more discomfiting, when someone from her past reappears in Ansley's life, the secret she's harbored from her daughters their entire lives might finally be forced into the open.
Exploring the powerful bonds between sisters and mothers and daughters, this engaging novel is filled with Southern charm, emotional drama, and plenty of heart.
Posts of the Week:
Kitchen of the Month:
Popular on Home Bunch:
2017 New Interior Trends
See more Inspiring Interior Design Ideas in my

Archives.
Interior Design Ideas:

Paint Color
Hello, my friends!
It's wonderful to have Kristy with us today. She, and her mother Beth, have been my friends for so many years now and I feel so proud of Kristy every time I open one of her books! Her writing is intriguing and warm and I can't go by a summer without having one of her novels in hand. Slightly South of Simple will certainly come with me to the beach!
I hope you all feel healthy, filled with contentment and peace in your heart. Enjoy your beautiful day, everyone and we'll talk again tomorrow!
with Love,
Luciane from HomeBunch.com
Interior Design Services within Your Budget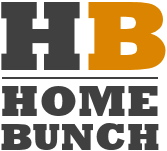 Get Home Bunch Posts Via Email

Save
Save