Hello everyone! I can't believe it's already Wednesday. This week is going by too fast and soon we"ll be celebrating my daughter's birthday. So, we're getting in a cake mood around here!
Talking about mood, if you aren't in a really good one, this is the person you should be listening to: Missi from Havoc to Heaven. No matter how tired or even grumpy I'm feeling, if I drop by her blog, I know she will make me laugh about something.
Missi is a mother of four teenagers and has transformed the house they bought in foreclosure into a beautiful home. I'm constantly learning something new with her. I'm sure you'll too.
***
Hi All! I am Missi from havoc-to-heaven.com and I want to thank Luciane for inviting me to guest post on her amazing blog. I have been so lucky to get to know someone as talented, smart and kind as Luciane through the blogosphere. You know when you meet someone and you just "click". That is what happened with Luciane … we are a little like opposites attract. Where Luciane is smart, I am a smart-ass. She is kind and I can be kinda a b***h (only when pushed of course) and where she is super talented, I am … okay let's stop there. You get the drift. Today I want to share with you a simple project with a big impact. I have been doing a lot of complaining lately about how much brown is in my family room. I decided to make a little change on the coffee table to liven things up a bit. On the table was a tray that I got years ago from the Pottery Barn outlet.
B-O-R-I-N-G and brown. Check out what a little Valspar spray paint in Exotic Sea does for this dull and uninteresting tray!
TA-DA! Is this one happy looking tray or what? Simple … no primer – no sanding – just two coats of spray paint. Makes me happier than finding the last box of Girl Scout cookies in the freezer in August!
I just gathered a few items from around the house to put on the tray. The color on the tray makes the items really "pop". Those are pistachios in the wooden bowl. We always have pistachios sitting out somewhere. My whole family loves them!
The little glass bowl in front I picked up at Goodwill for .25 cents. Perfect for throwing the pistachio shells into and still has a little character. I love the way the blue tray reflects off the "fake" cut crystal bowl. I will admit, when I told the Hubs I was going to spray paint the tray turquoise he made the "what are you thinking?" face. Do you know this face? Guess who was the first person to say how much they liked the tray? Yep – that's right …the face-maker. Ha! I love it when I am right!
Thanks so much Luciane for having me here today. I hope your readers enjoyed my simple project and will start spray painting everything they own. I'd spray paint my dogs if they'd let me. They are brown.
Hope your life is more exotic sea heaven than boring brown havoc!
Missi
Thank you so much, Missi for sharing this easy yet transforming project with us today. I love the color and how it made everything else look fresh and new. Wonderful job!
Please, make sure to drop by Missi's blog and say "hello" for me! I know you'll enjoy it.
Have a great day, my dear readers. Thank you for stopping by today. I'm working hard on my current project (everyday until 2 am), and I can't wait it to be ready. I'm positive my client will be happy with the results.

xo
Luciane at HomeBunch.com
Interior Design Services within Your Budget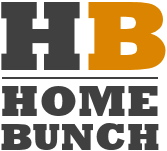 Get Home Bunch Posts Via Email

Source: Havoc to Heaven
8 Comments to 'Guest Post: Missi from Havoc to Heaven'
Subscribe to my RSS Feed
Leave a Reply