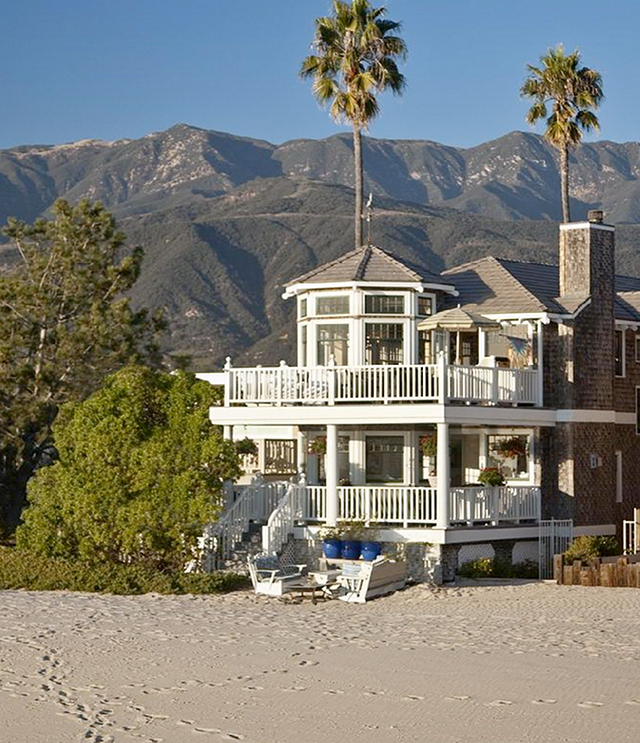 If you read my blog for a while now, you know that I live in Canada and I've been feeling pretty cold with all the snow we're getting lately. Just so you have an idea, we live about one block from the bay that's basically frozen at this time of the year, so yes, we do have gorgeous beaches like this one in these pictures, but only for about 4 months of the year. Right now all I can think of is the sun… Are you still there, Mr. Sun?
If you're also missing some sunshine, this post is for you. Come discover this dreamy house on the beach… somewhere where the sun is still shinning.
A Cottage Feel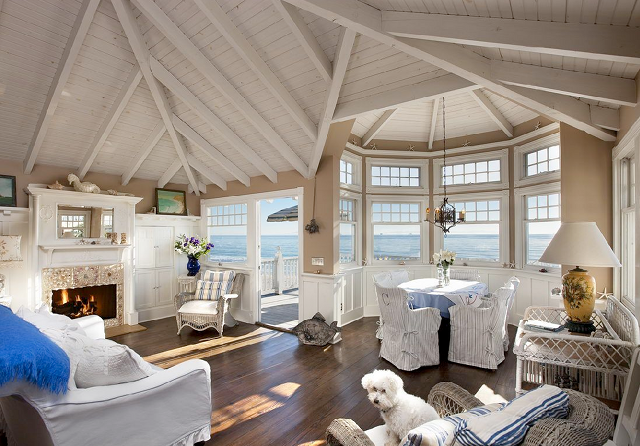 Oh, I so wish I could be there! This place is beautiful in every direction.
Watching The Waves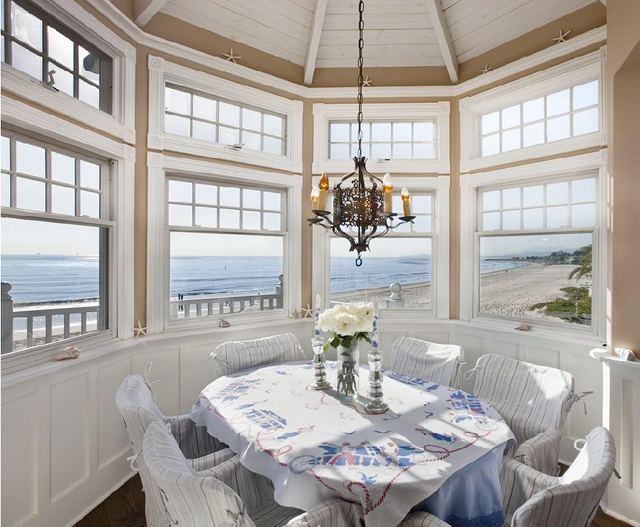 This is what I love about this beach house, not only are the views amazing but also the decor.
Siesta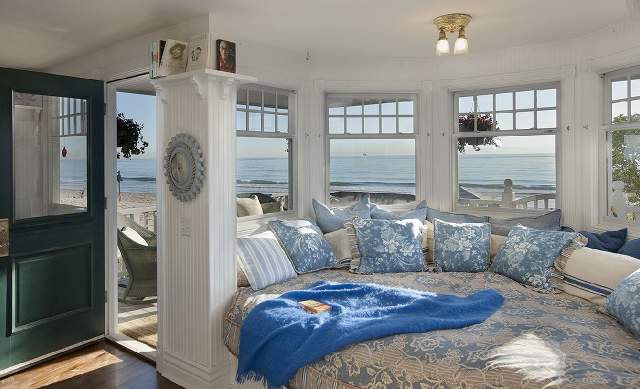 The perfect spot for a nap after a day at the beach. I love all the pillows around it.
Vintage Charm
Not the usual white kitchen we've been seeing often, this one has so much charm and that vintage stove is to die for! Put your aprons on!
All Aboard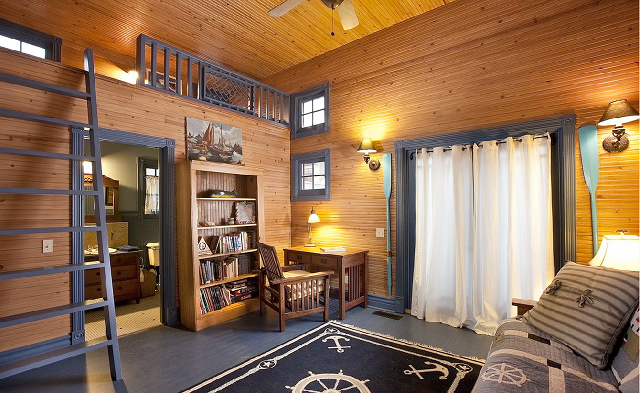 Not just the kids would love to be in this room I would it too! How cool is it?
Mastering The Sea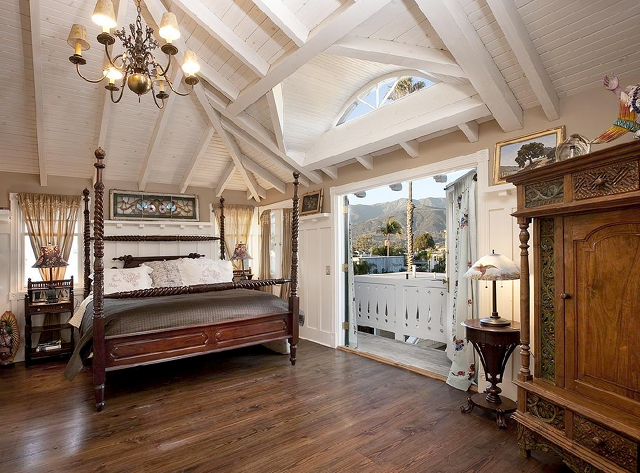 Look up! Do you see how beautiful this ceiling is? The chandelier is also great and so is the rest of the room.
Gate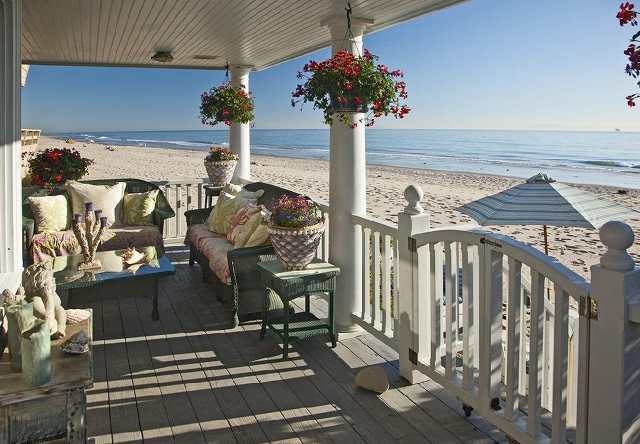 Very charming, nothing too fancy, just perfect! This gate to the beach is just so sweet!
Breeze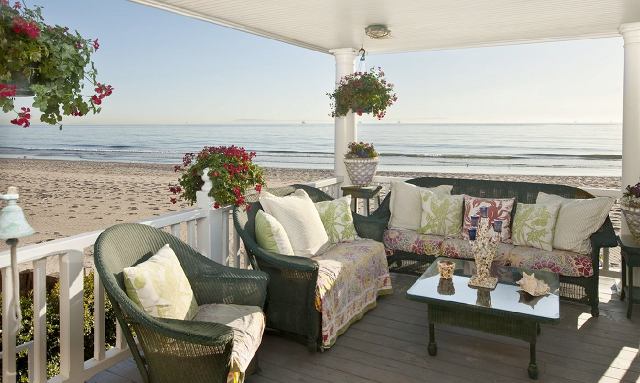 Imagine sitting here and just listening to the waves and seagulls.
Dining By The Ocean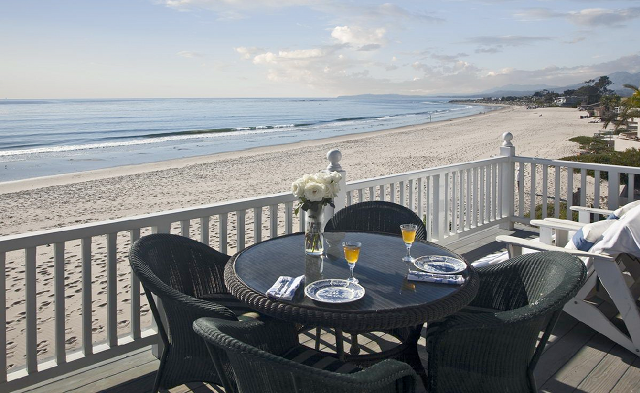 A spot to love… your food and (hopefully) the company.

Life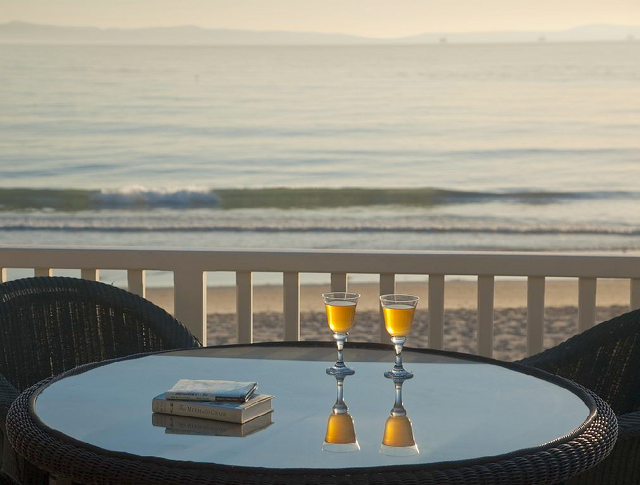 Sometimes all we need is a moment to take it easy and relax to remember how life can be good!
Anybody needing that moment right now?

Walk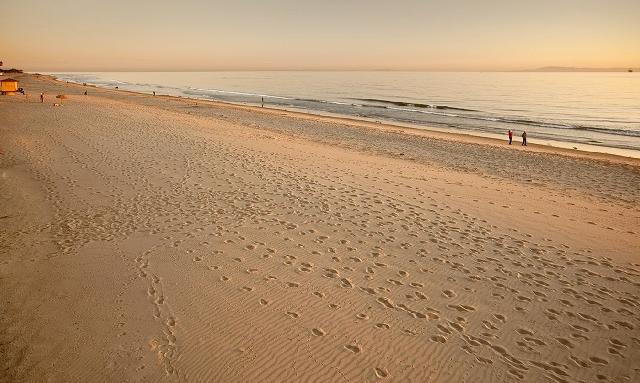 This image is really profound…  analyze the footprints. What does it tell to you? Yes, maybe it was a busy day on the beach, but for me it says that we're all connected somehow and we all can leave our footprints in this world. We all have the chance…
xo
Luciane at HomeBunch.com
Wonder what I'm up to?  Come follow me on Twitter: Twitter/HomeBunch.
Source: Cool Santa Barbara Homes.
27 Comments to 'Hearing the Waves'
Subscribe to my RSS Feed
Leave a Reply