Hello, everyone! I hope you're ready for a new "Interior Design Ideas".  Today, we'll see some incredibly well designed kitchens. I'm currently designing a kitchen for a client and that's all I can think about right now.
Today's "Interior Design Ideas" has a mix of different kitchen designs. There's some traditional kitchens, some white kitchens (how not include them, right?) and I haven't forgotten to also add some small kitchens, and some stunning rustic kitchens.
I hope you can find your style here!
Ready to "pin"? Come follow me on Pinterest/HomeBunch
Traditional White Kitchen
Classic choice of materials.
Gray Kitchen
Can you picture yourself cooking in this kitchen?
Green Kitchen
I love the counters, the green walls and backsplash.
Chic Minimalist
I'm not a minimalist kind of a girl, but I can appreciate the amazing features of this kitchen. Notice the savage wooden floors.
Range
Very charming and homey.
Chalk Chalk
An easy way to keep the kids entertained in the kitchen.
Zzzzz
Lucky dog! I wish I was taking a nap too!

Bench
Reinvent the space you have. An antique bench is all you need to warm up this space.
Orange
Small space, big design!
Cottage
I like how simple and cozy this cottage-y kitchen is. Notice the painted floors and the tiles above the stove.
Turquoise
Add some color and feel happy!
Tree
Nature inspired.
Light
I like how this kitchen was designed, but I'd change the light fixtures.
Dark & Bright
This kitchen is modern without being cold. Notice the built-ins on the left.
Walls
I like seeing darker walls with white cabinets. It gives it a chic look.
I love, love, love that window!
Umbrella Light
Is this a light fixture or an umbrella?

Tiny Love
This is such a cute and well organized small kitchen.
Ceilings
One of the most interesting farmhouse kitchen I've ever seen!!! Impressive ceilings and fireplace!
Light it Up
This kitchen needs to be lighten up a bit, but I admire the work done on these cabinets. They look like pieces of furniture.
Kick Out the Boredom
You don't need to have a boring island. Be creative with it!
Materials
They used marble for the backsplash and white quartz for the counters.
Open
I love the beams.
View
This is the view you get from the kitchen.
Books & Plates

This small kitchen has so much charm! I simply love it!
Rustic
This is how a rustic kitchen should look like. Perfect in every detail. I'm in love with the floor.
Wow
It's hard to not be impressed by the design of this kitchen. Fabulous.
Colors
I really like the combination of the colors in this kitchen. Sexy!
Which one are you 

pinning

 today?
Did you find a favorite? I'd love to know which one!
When designing or renovating your kitchen, remember to bring your personality to it, but also, don't forget what buyers want to see in a kitchen. Always design expensive rooms, such as kitchens and bathrooms, thinking about that. You really don't want to spend money renovating these rooms for the next homeowners. If you make wise decisions now, chances are you won't have to change anything in many years to come.

If you have a minute, please, go take a look at one of my posts featured at Beach House Decorating! Thank you.
Also, thank you so much for every one that commented about the incident we had in our house a couple of days ago. I was and still a little freaked out, but I'm starting to feel a little better around here. I really enjoyed your comments and have learned some new things too… Thank you, my friends. You're the best!!!
I  hope you enjoy your day!
Big hugs to all!
xo
Luciane at HomeBunch.com
Interior Design Services within Your Budget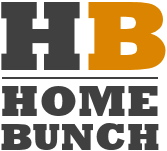 Get Home Bunch Posts Via Email

Sources: PriceyPads, Linda Burger
9 Comments to 'Interior Design Ideas _ Kitchens'
Subscribe to my RSS Feed
Leave a Reply