These interior design ideas for bedrooms offer inspiration for redecorating your room.
When decorating your own bedroom remember to ask yourself what makes you feel calm and at ease. Also, make sure to select only fabrics that are very comfortable and calming. I, personally love seeing interesting colors mixed in other rooms, but I keep my bedroom's decor serene and quiet. Our bedroom is a place where we should find comfort and tranquility.
I hope you love these perfectly curated spaces.
Ready to "pin"? Come follow me on Pinterest/HomeBunch
Classic & Modern
I see this bedroom and I crave a box of Godiva truffles.

Designed by Sealy Design Inc.
Luxurious
Any room can and should have a touch of luxury. Designed by Possibilities for Design Inc.
Higher
I really like the high ceilings and the gray touch in this bedroom. Via Palmer Pointe Road Residence 2.
Door
Cozy and stylish.
Bed & Bedding
Stunning bed and bedding. Designed by Jeanette Azar and Andrea Schumacher.
Gray
I'm very inspired by this simple design. Beautiful. Designed by Lindsey Coral Harper.
Wings
Sophisticated. Designed by Lilly Bunn Weekes.
Blue Loves White
Dramatic yet calming. Design: Amanda Lindroth
Butterflies
Sweet and romantic. Designed by Fawn Galli.
Headboard
I'm loving yellow lately. Designer: unknown.
Elegance
Elegance meets timeless design.
Turquoise
I love the feminine touches in this bedroom. Photo by: Susan Gilmore.
Good Morning!
You don't need to drink coffee to feel completely awake. Wow! How fun! Designed by Diane Guariglia of Dyfari Interiors.
Beach
I love the light and serenity of this space Designed by Geoff Chick.
Ceiling
The curtains add some privacy and separates the small room in two areas. I love this idea!  Designed by Historical Concepts.
Two
For the princesses of the house. Designed by Kevin Walsh of Bear-Hill Interiors.
Boys
Uncluttered and stylish boys' bedroom. Designer: unknown.
Beach
This is the kind of bedroom you don't need to close your eyes to dream. Imagine waking up with that view every day.
Which one are you

 

pinning

 

today?
Do you have a favorite? I feel redecorating my guest bedroom. I found so many great ideas and I hope you felt the same way.
***
I'm going out with my husband to our favorite cafe. It's one of my favorite things to do because we talk a lot, eat incredibly delicious pastries and have some quiet time… if Matthew (our baby) allow us, that is!

I hope you take a minute to do something you enjoy. Treat yourself well.
xo
Luciane at HomeBunch.com
Interior Design Services within Your Budget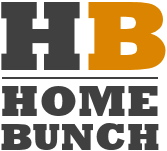 Get Home Bunch Posts Via Email

Sources: 1st picture by Michael Abrams Limited, Houzz, House of Turquoise (via Pinterest), House Beautiful
7 Comments to 'Interior Design Ideas: Bedrooms'
Subscribe to my RSS Feed
Leave a Reply