Posted in:
Bathroom Design
,
Classic Design
,
Interior Design Ideas
,
Interior Designers
Hello everyone! How are you feeling today? I hope you're excited for new interior design ideas and today we're talking about bathroom designs! I wanted to prepare a post only about stunning and stylish bathrooms, and these bathrooms are truly beautiful. Most of them were designed with uncommon attention to the detail and many of them make us wish that we can completely transform our own bathrooms into more modern and more organized spaces.
I particularly like light colors in a bathroom. I believe they should feel light and airy yet not cold. When designing your own bathroom, make sure to understand your own style and the style of your house. Bathrooms are big investments and you need to design them right. Choosing timeless materials such as marble is always a smart idea, you can enjoy it for many years to come and it will hold the value of your home.
I hope you enjoy this "Interior Design Ideas"today!
Ready to "pin"? Come follow me on Pinterest/HomeBunch
Gentle
Shower & Bath
Doors to Heaven
Warm
Delicate
Feminine Bathroom
Traditional Bathroom
Green
Powder Room
Two
Chic
Dark
Modern
Pebble Walls
Dream
Chandelier
Hardware
Mirror
Vanity Design
Pair
Furniture-Like Cabinet
Kids Bathroom Design
Stones & Beams
Sinks
Cloud White
Relax
Stand Still
Sweet
Spa-like
Fireplace
Floors
Which one are you

 pinning 

today?
Did you find a favorite? I'd love to know which one!
***
Today is the first day without the kids at home (they're back to school), and even though I have Matthew with me, it feels so quiet…
I'm missing my little ones and all of that noise and energy! 🙂
xo
Luciane at HomeBunch.com
Interior Design Services within Your Budget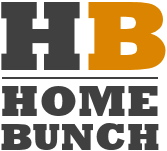 Get Home Bunch Posts Via Email

Sources: Houzz, Centris, Pricey Pads, Nicety, Pinterest
6 Comments to 'Interior Design Ideas: Bathrooms'
Subscribe to my RSS Feed
Leave a Reply