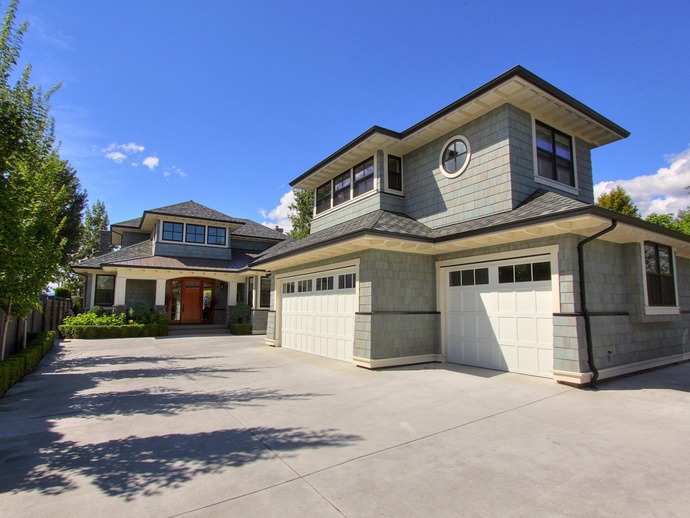 It's no secret I'm terribly missing summer. Canada, as you probably know, is a very cold place to live during the winter months, unless you're in the Okanagan, where I believe to have one of the best weather in the country. We lived in Kelowna for a long time and this is the time of the year that I miss Kelowna the most, especially because winters where we currently live can be very tiring.
With warm temperatures in mind, I want to share this fantastic lakehouse home with you. The house was designed to maximize the stunning views of the Okanagan Lake, which can be enjoyed by the main rooms.
This Kelowna lakehouse has four bedrooms, six bathrooms, a very inspiring kitchen and even four car garage with a guest suite above.
Seeing this home makes me remember about wonderful days we spent by this beautiful lake with the kids.
Lakehouse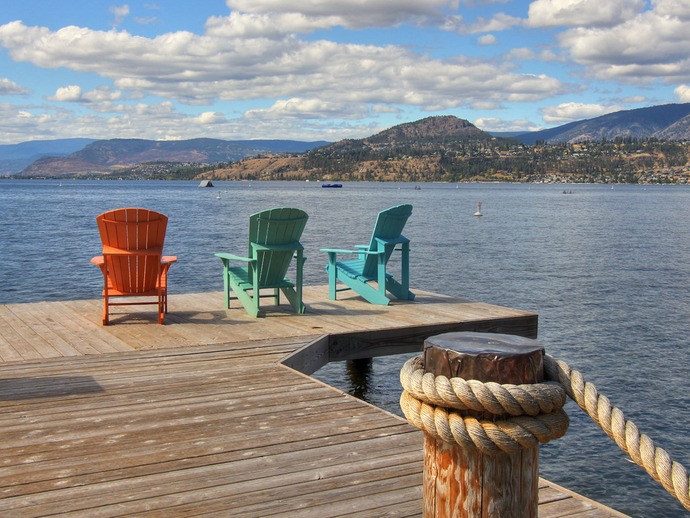 The water is always warm during summer. I miss swimming here.
Foyer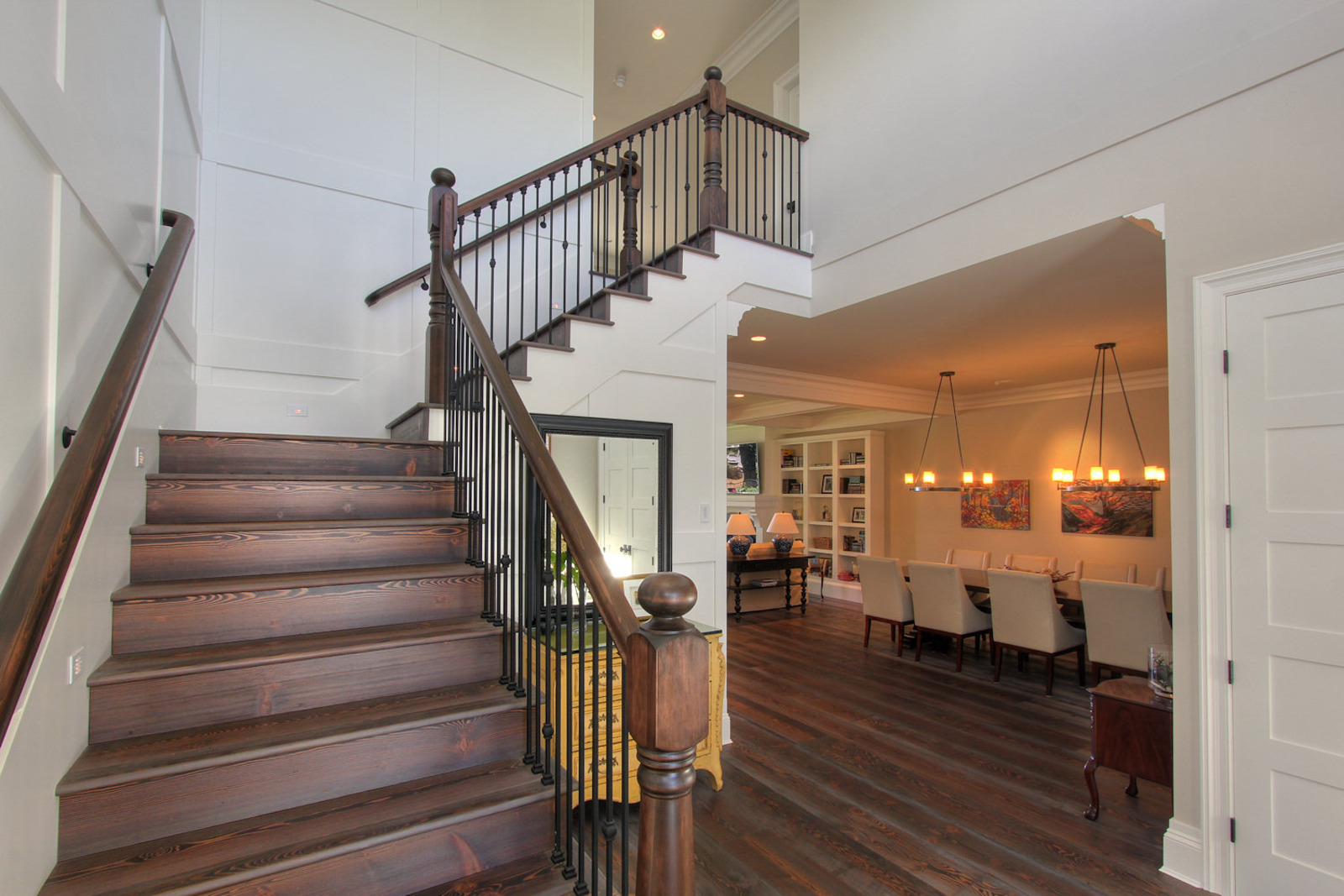 This house is currently on the market and it's not overly decorated. Some rooms deserve some extra attention, such as the foyer, but many rooms were perfectly done. If this was my house, I'd add a runner on the stairs and a more interesting mirror.
Dining Room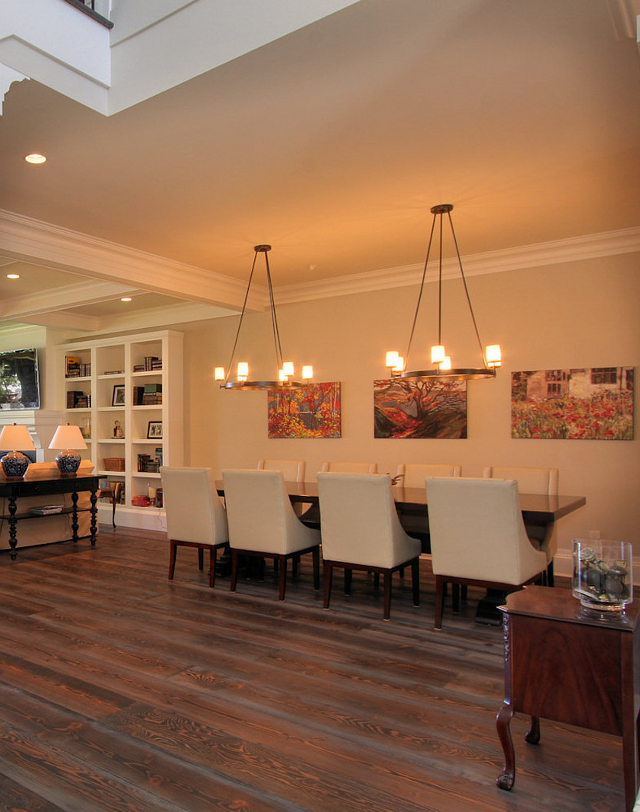 A rug is missing, but I love these floors.
For 8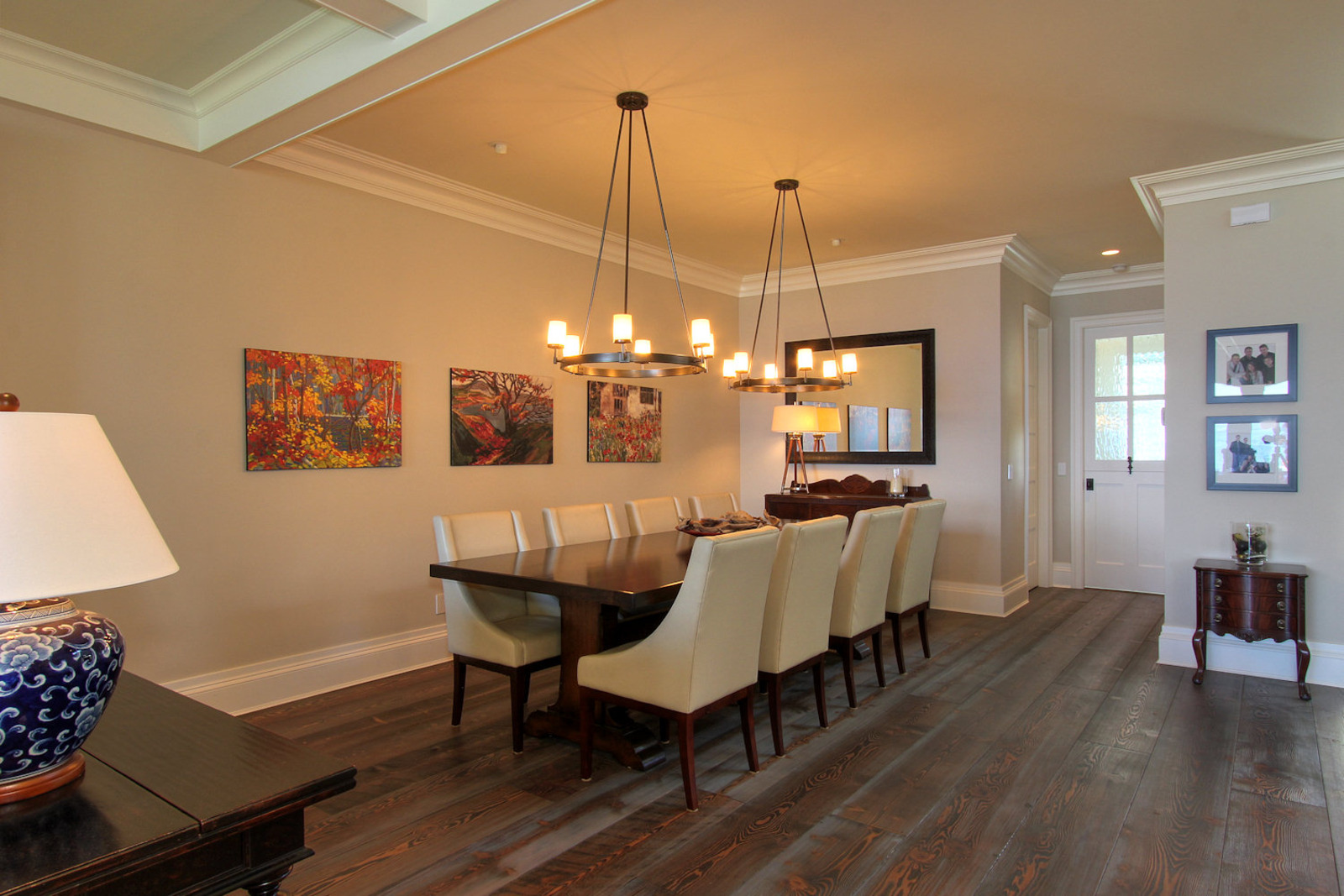 Beautiful space.
Family Room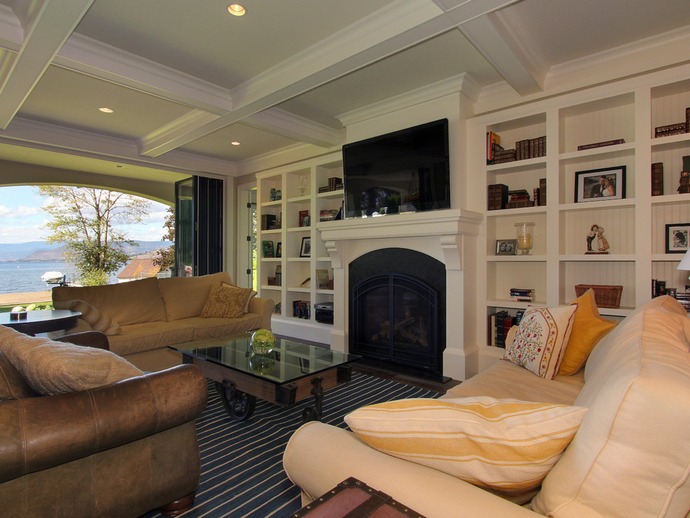 I really love the fact you can entirely open the doors and feel the breeze from the lake.
Kitchen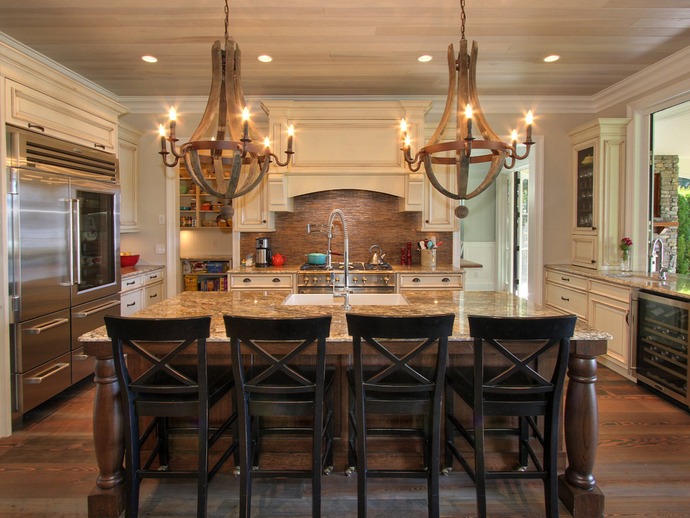 This is probably my favorite room of the house.
Ceiling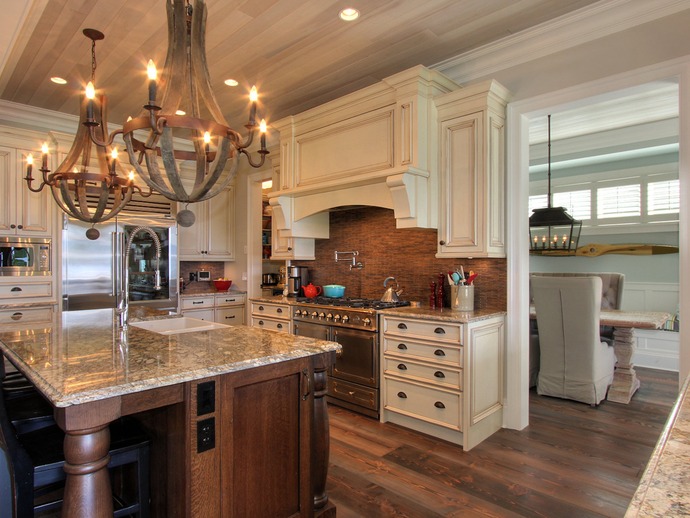 The kitchen has a very manageable square footage and it's well-designed. I love the washed wood ceilings.
Warm Hues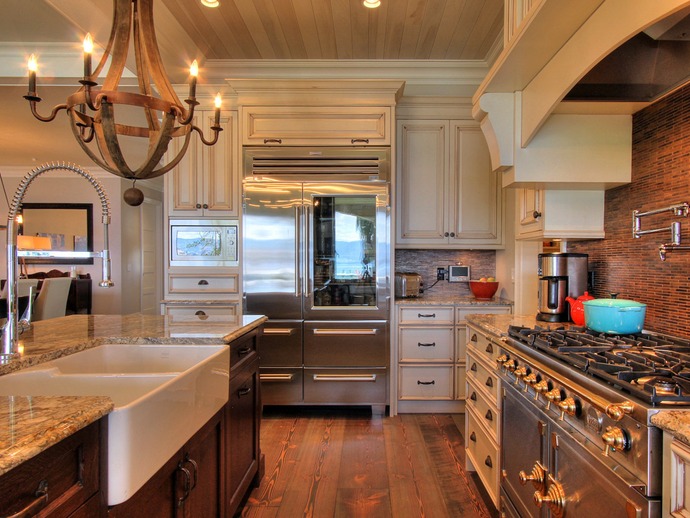 Warm hues are found in this kitchen.
Range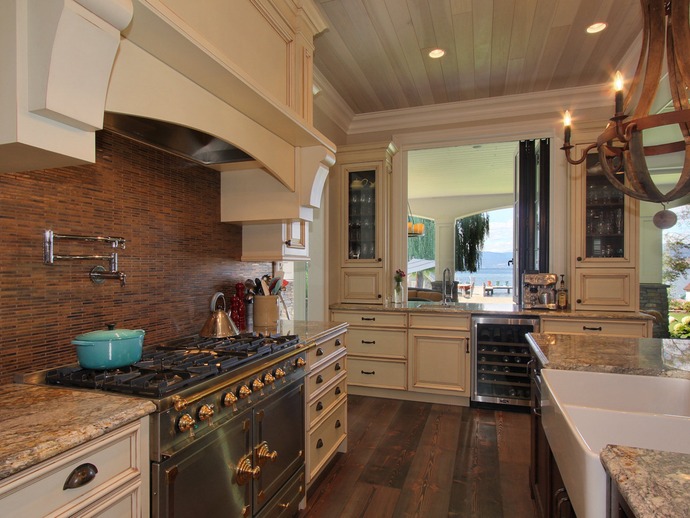 Gorgeous range and cabinets.
Breeze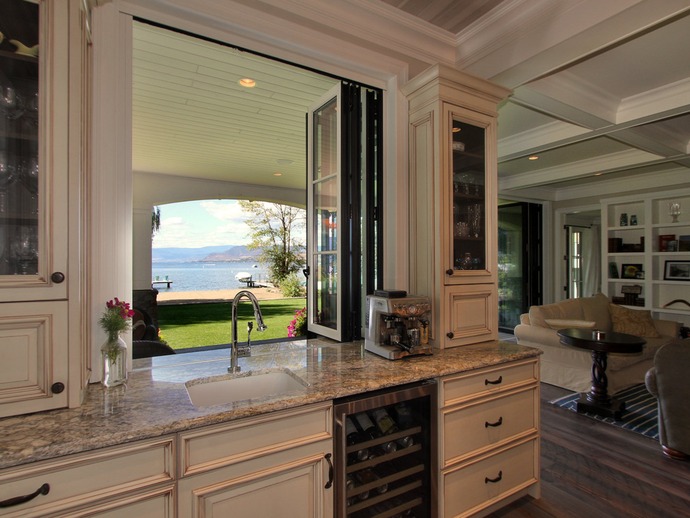 I know you won't need to wash dishes by hand here, but I wouldn't mind if I had to. Look at that view!
Eating Area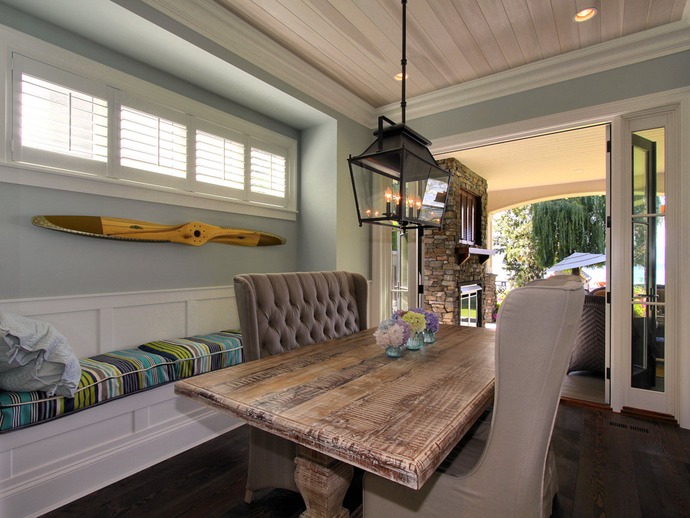 This is also another part of the house that I love. This feels very coastal and stylish.
Bedroom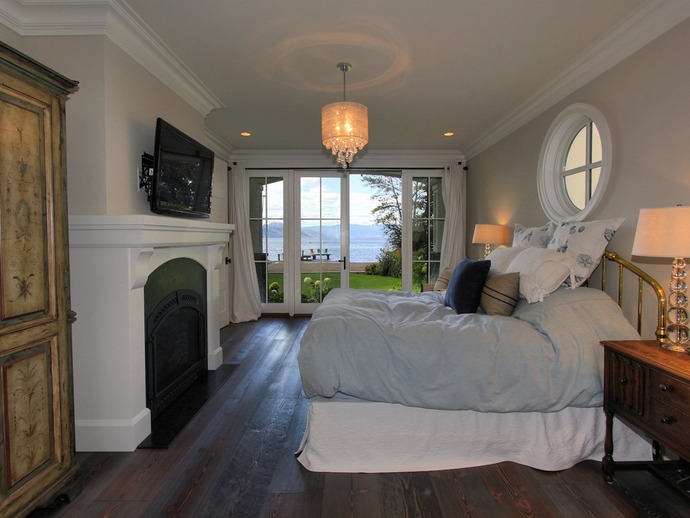 All right… this is a real home and it wasn't staged, but someone should've done the bed properly. Am I being too picky? LOL Okay.. let's look at that view and forget about the bed. 🙂
Bathroom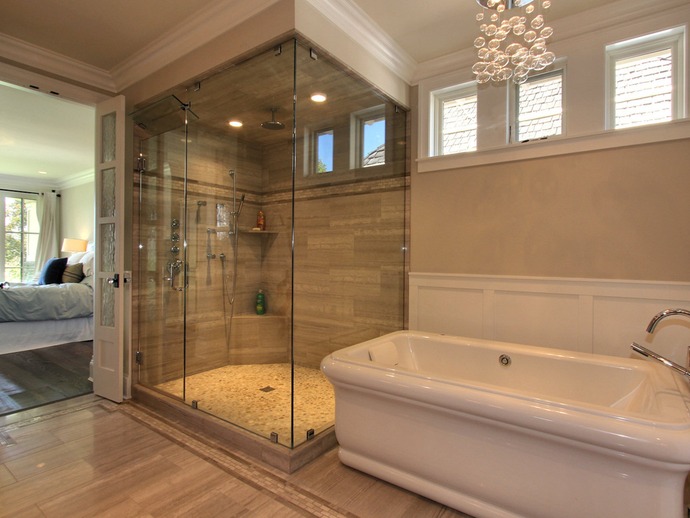 I'd like to add a small tub side table here. We can accessorize this space to make it feel a little more inviting. Having said that, I love the choices for this space, especially the tub itself.
Guest Bathroom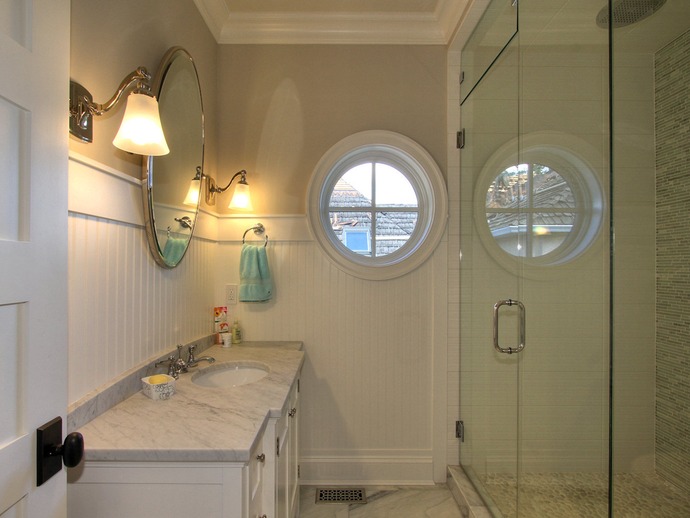 This is fantastic! From the window to the marble vanity and breadboard walls.
Outdoor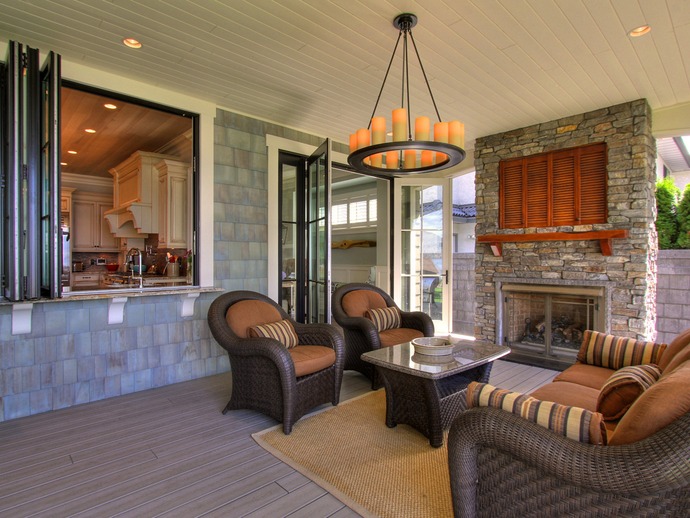 Great outdoor space. Notice the built-in above the fireplace for the TV.
Living The Good Life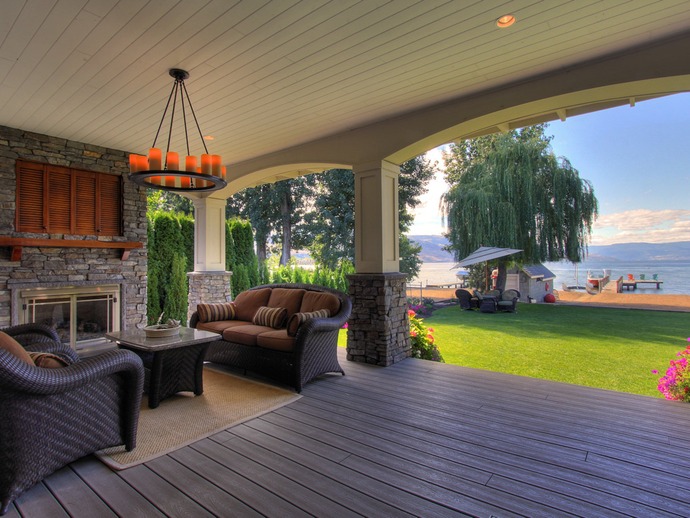 Can you picture yourself here?
Peacefulness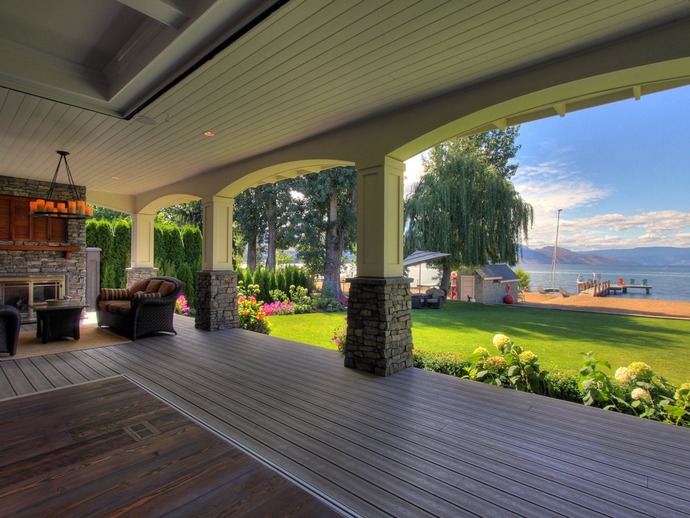 Very spacious.
Backyard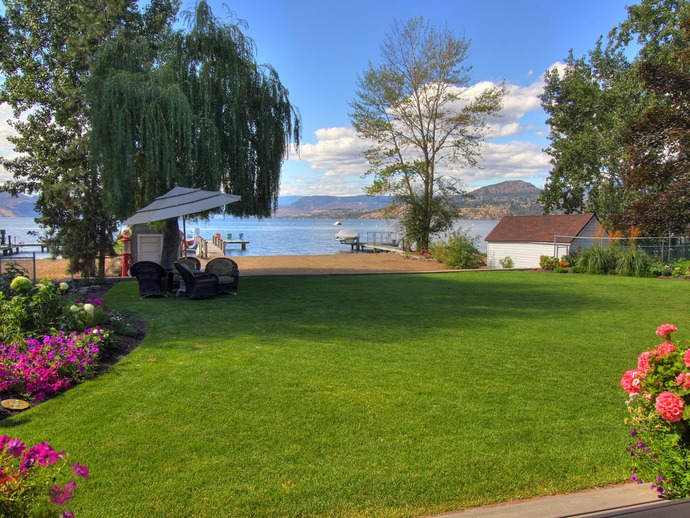 Let the kids run and have fun!
Sandy Beach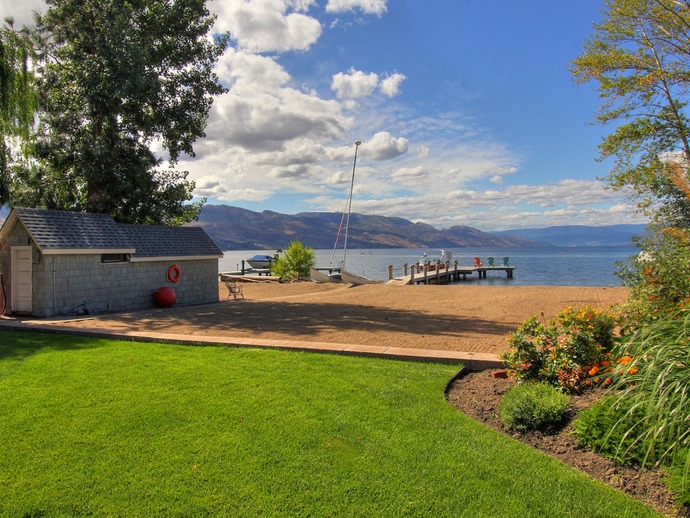 I don't sunbathe often, but I know I'd enjoy this sandy beach on every sunny day.
Dock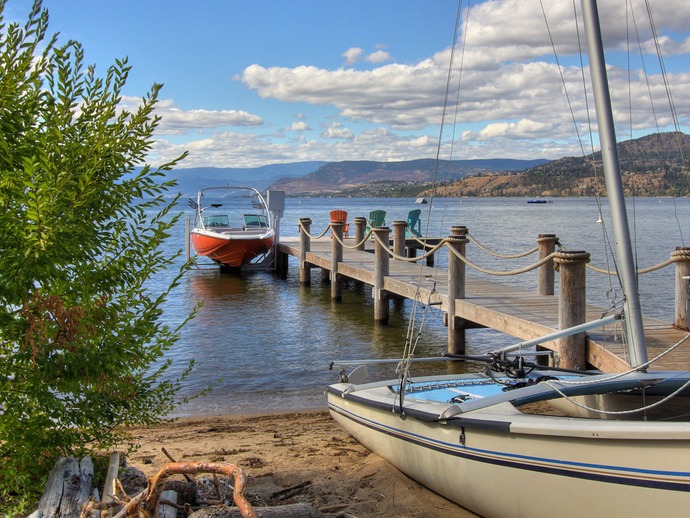 Transforming an ordinary day into a special one.
For Three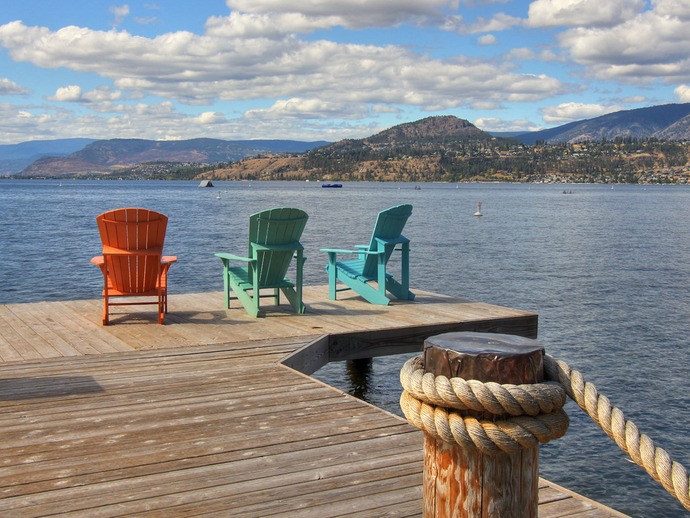 Who needs a vacation?
Have you noticed that all the rooms in this house are beautifully proportioned? I like seeing big homes, but I know that I'd rather live in a smaller, cozier home. How about you?
More about this lakehouse here.
See more Interior Design Ideas in my

Archives

. 
Today will be a busy day, but I'm planning on relax tonight. I hope I can spend some time with my husband, watch a movie and eat some popcorn.
Have you seen any good movie lately? Share if you had and I hope you can take some time for yourself too.
with Love,
Luciane at HomeBunch.com
Interior Design Services within Your Budget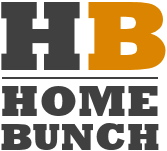 Get Home Bunch Posts Via Email

 Sources: Jane Hoffman.