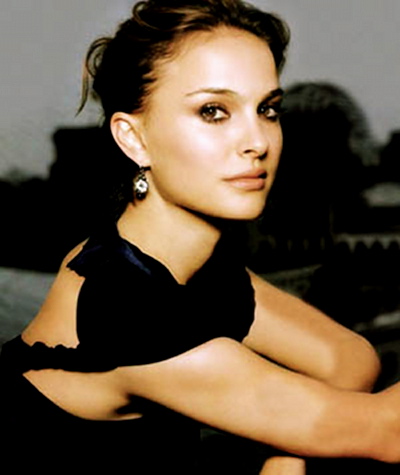 Without a doubt Natalie Portman is the new "It" girl in America. She's not only in a huge movie, Black Swan as a ballet dancer, but she also just got engaged with the choreographer for the movie Benjamin Millepied, and she's expecting her first child! I'm pretty sure Natalie feels that 2010 has been a great year for her.
A little more than a year ago, Natalie moved from a trendy Manhattan condo (which she sold for almost $ 7 million) to this beautiful home in Los Angeles suburb Los Feliz. The house that she paid $3.25 million for was built around 1930 with exquisite craftsmanship & detail, has four bedrooms, two bathrooms, a charming courtyard entry to the main foyer, beautiful wood floors, not one but two guest houses (ideal for when her parents and family come over from the East Coast), 4,866 square feet, spectacular stone loggia, gorgeous swimming pool and 18,000 square feet of lushly landscaped grounds.
Here is where Natalie Portman currently lives (photos are a bit small since I wasn't able to find bigger ones but I really wanted to show this house):
Backyard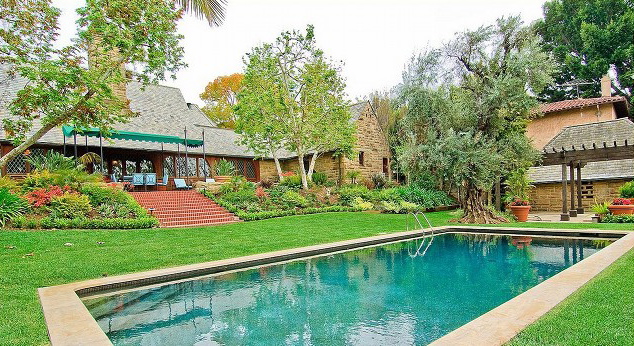 Sparkling pool in a romantic setting.
Courtyard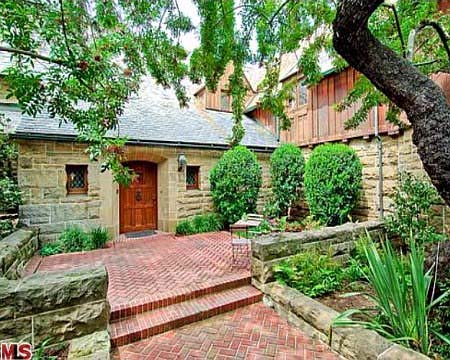 Very welcoming.
Foyer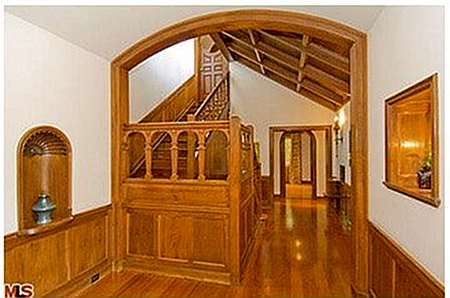 Beautiful millwork.
Formal Living Room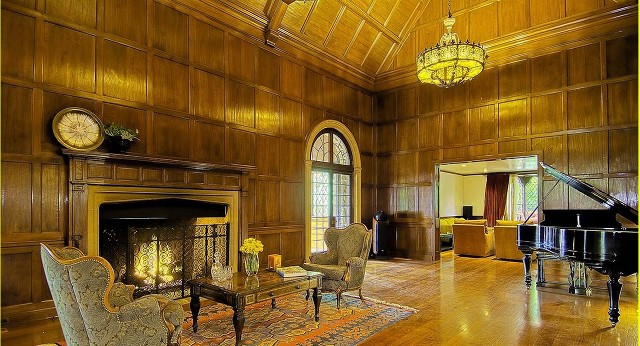 Old-world charm. Very sophisticated.
Den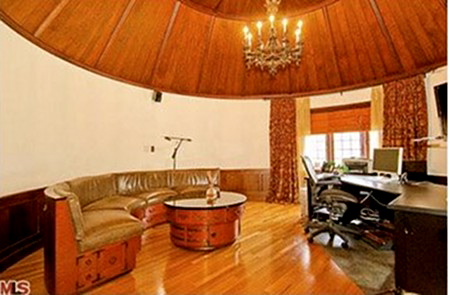 The older owners used this room as an office.
Kitchen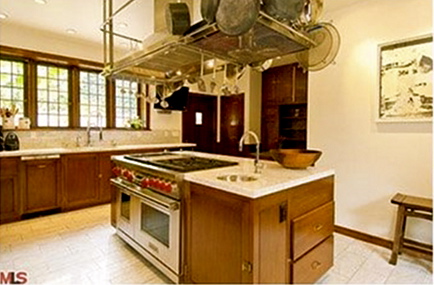 Wonderful windows and that range is for a serious cook!
Cabinets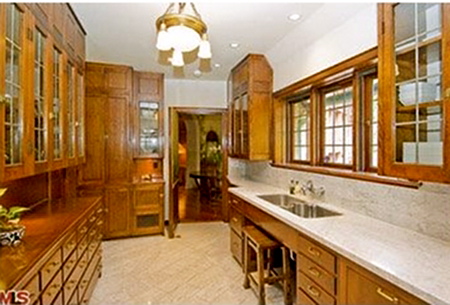 This kitchen is very solid and I really appreciate the beautiful wood used here.
Media Room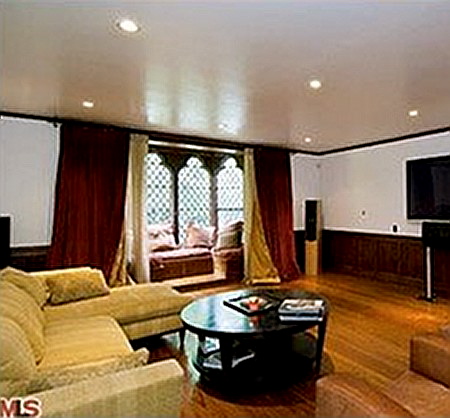 I love this room! The windows are gorgeous and that seating area is so inviting!
Sunroom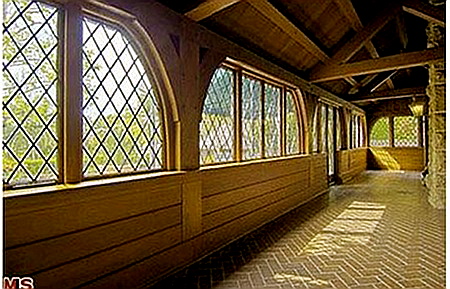 It's a little bit too dark, but the beams and windows are fabulous.
Master Bedroom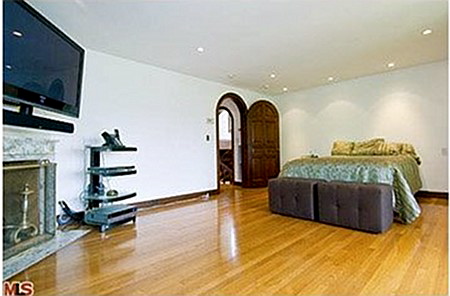 Nice arched door.
Master Bathroom
Very charming with the arches.
Loggia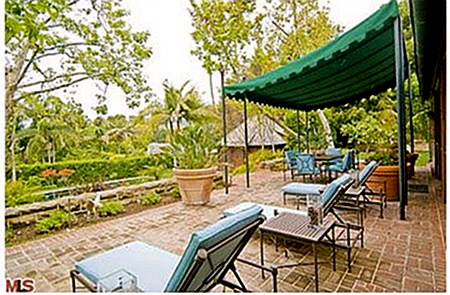 Peaceful and private, a must for any celebrity.
Source: The RealEstalker, Just Jared.

As you can see, these pictures were taken when the house was on the market, just before Natalie bought it. I'd love to see what she has done with it since she purchased the place. I think there was  room for improvements and I am sure Natalie added her own personality and style to this lovely house.
Let me know your opinion. Leave a comment! 🙂
xo
Luciane at HomeBunch.com
Come follow me on Twitter: Twitter/HomeBunch.
Save