Posted in:
Architecture
,
Bathroom Design
,
Beautiful Homes
,
Bedroom Design
,
Classic Design
,
Coastal Decor
,
Coastal Homes
,
Coastal Interiors
,
Cottage
,
Gardens
,
Home Decor
,
Interior Design Ideas
,
Interior Designers
,
Interior Paint Color Ideas
,
Kitchen Design
,
Living Room Design
,
Neutral Interiors
,
Paint Color
,
Paint Color Palette
,
Patio Ideas
,
Small Space Design
,
Traditional Interiors

7 comments
Designed by Ronald F. DiMauro Architects, Inc., this beach style Providence cottage is as good as it gets. The interiors are all very approachable, where you can easily feel welcomed. The spectacular ocean views are present in the main rooms. Talking about spectacular, you will probably be surprised with the quaint kitchen this cottage has!
Everything in this place invites you to slow down, spend time with people that really matter to you and enjoy good moments together.
Get inspired by its design and its message!
  Beach Style Providence Cottage
 A built-in adds storage space and frames the calming ocean view in the foyer.
 Floors are "Bluestone" tiles.
 Coastal Kitchen
 Now, how unique is that kitchen island? The design was actually inspired by a dory (row boat) and is authentically built with ship-lapped siding, structural ribs, and boat lights. We designed a wood teak top, which is a traditional material found in many sail boats, for an extra large prep area.
The island lighting is by Restoration Hardware: "Cast Iron Barn Door Trolley Pendant".
Living Room
 I really like the very relaxed feel of this room. It's coastal, charming and it has a hint of daring with that surfboard coffee table, but it desperately needs a larger rug! A sisal rug would look great in this space.
 Powder Room
"Sherwin Williams Mountain Air SW 6224″.
 This coastal powder room feels timeless and fresh at the same time.
The vanity (legs, countertop, sink basin) is from "Restoration Hardware" – their Gramercy line.
The mirror and cabinet are also from "Restoration Hardware". The sconces are by "Thomas O'Brien / Visual Comfort": #TOB2187 "Graydon Single Bath Light" and it is pictured here is polished nickel.
Bedroom
 I could give up on any luxurious bedroom for a bedroom with this kind of view! I absolutely love the feeling of freedom and expansiveness this space offers.
Lighting is from "Circa Lighting".
 Bathroom
 "Benjamin Moore White Rain 708″.
Texture is added in this bathroom with a stone wall, original to the house. Nice combination of sleek and rustic elements.
 Backyard
Imagine leaving all the noise behind and spending your afternoons sitting outside and enjoying the ocean views…
See more Inspiring Interior Design Ideas in my

Archives.
Interior Design Ideas:

Paint Color
Interior Design Ideas:

Paint Color
Hello, my dear friends! It's great to have you here today!
I'm feeling so sore today! We went to play tennis with the kids after dinner last night and I feel like I ran a marathon! Gee… LOL I will take a little break soon and try to relax. Talking about relaxing, my mother suggested that, since I'm having stomach ulcer, I should drink chamomile tea every night. I will be honest with you, I never really liked tea. The only tea I am okay drinking is green tea (only if I am at a Japanese restaurant), mint or chamomile. I am very picky about tea… I guess I am a typical "coffee team" kind of a girl. I would never replace my morning coffee for a cup of tea. But this is slowly changing! Coffee is terrible for ulcers and chamomile tea is suppose to be very helpful to calm your stomach and help with ulcers. Thinking of that and thanks to my mom, I am loving this tea now. I drink it every night – it calms me down and eases my stomach. I googled about it and it seems that chamomile tea has many benefits, so I will continue easing on the coffee and start to welcome more tea in my life. At least until I get better.

How about you? What do you prefer? Tea or coffee?
with Love,
Luciane at HomeBunch.com
Interior Design Services within Your Budget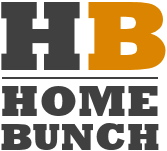 Get Home Bunch Posts Via Email

Sources: Ronald F. DiMauro Architects, Inc. Photography by Warren Jagger Photography.

Posted in:
Architecture
,
Bathroom Design
,
Beautiful Homes
,
Bedroom Design
,
Classic Design
,
Coastal Decor
,
Coastal Homes
,
Coastal Interiors
,
Cottage
,
Gardens
,
Home Decor
,
Interior Design Ideas
,
Interior Designers
,
Interior Paint Color Ideas
,
Kitchen Design
,
Living Room Design
,
Neutral Interiors
,
Paint Color
,
Paint Color Palette
,
Patio Ideas
,
Small Space Design
,
Traditional Interiors

7 comments