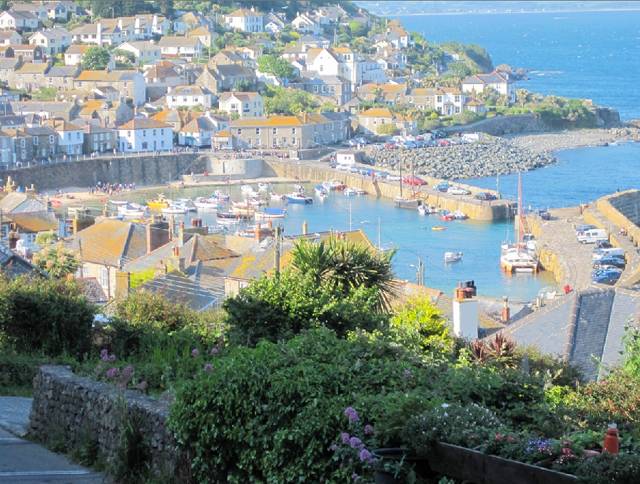 Have you ever heard of "Boutique cottages"? Boutique cottages have the same idea as boutique hotels. They're usually restored cottage rentals and they're done with the highest quality, but usually keep an inviting and cozy feel. This is exactly how this beach cottage rental is. Located in Mousehole, Cornwall, United Kingdom, "The Old Pilchard Press", as its called, is simply a place that you'd like to go back to every summer. This cottage for two has a mix of lovely coastal cottage-y decor and English designs. The well-loved leather couches create a contrast with the white wall and beach views and the foyer is very charming.
Get ready to be inspired by the stylish and characterful cottage.
By the way, this is a rental cottage. Anyone would like to spend a couple of weeks in the UK?
Sweet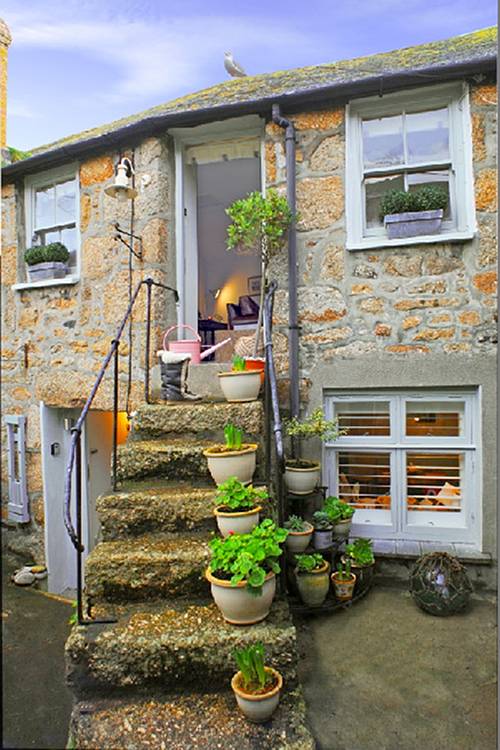 This tiny and sweet cottage could be the perfect romantic getaway.
Welcome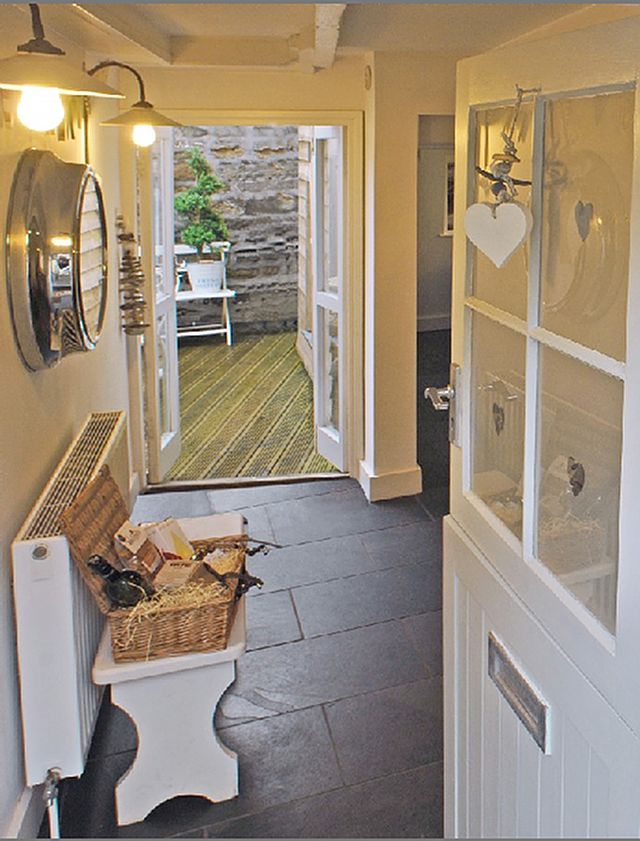 How adorable! Notice the heart on the door, actually I love this door.
Living Room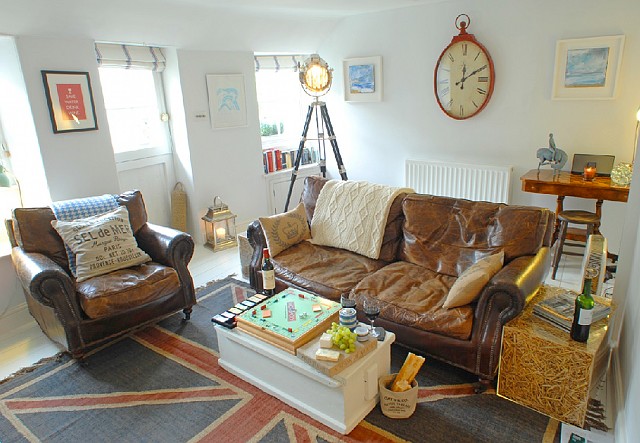 The mix of English and coastal elements is very interesting.
Mirror, Oh Mirror!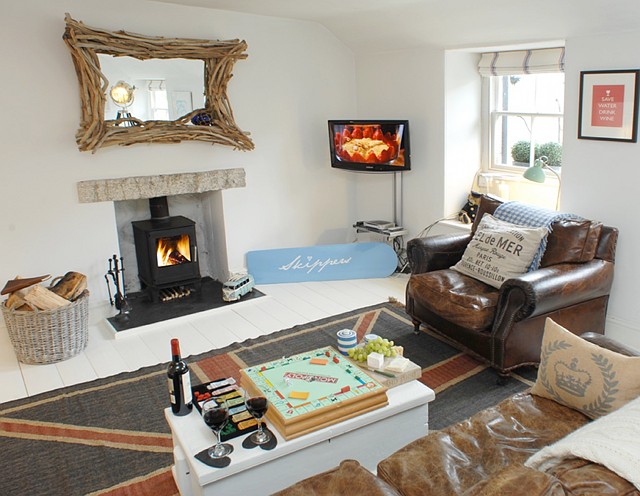 Isn't that mirror fantastic? I also love the pillows!
Sofa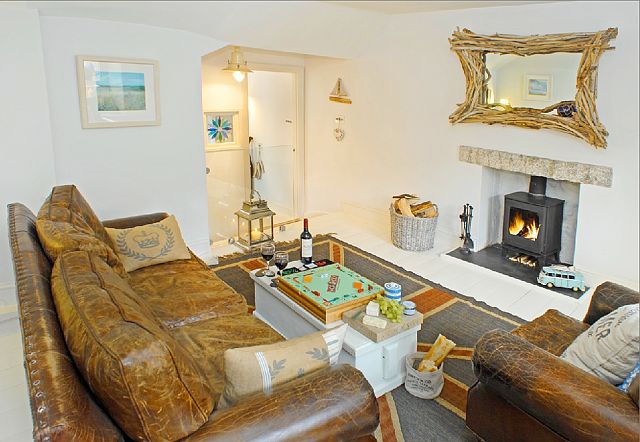 The leather sofa is very charming! Monopoly, anyone?
Kitchen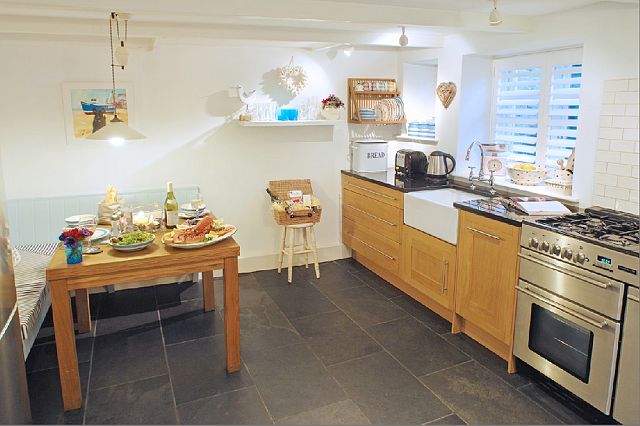 The floors and the banquette are great!
It's Ready!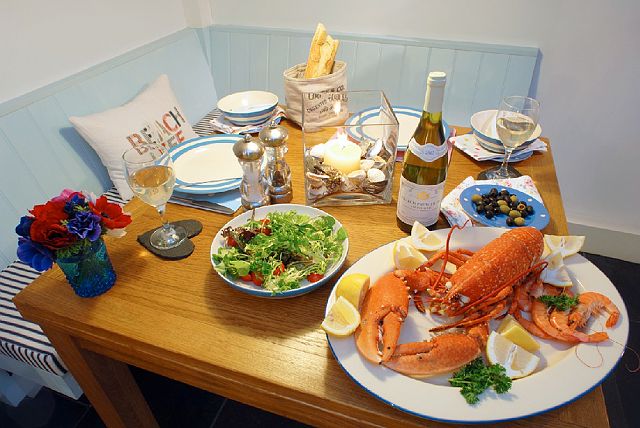 I hope you are not hungry, otherwise I guess you're going to be angry at me, right?

Isn't it just perfect?
Citrus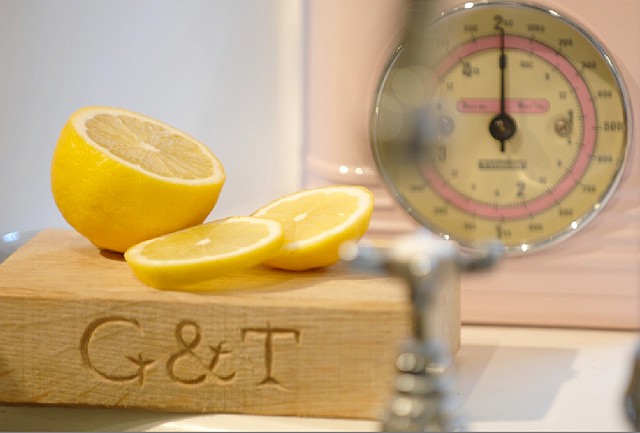 Lemon or butter on your lobster, Madame?
Minimum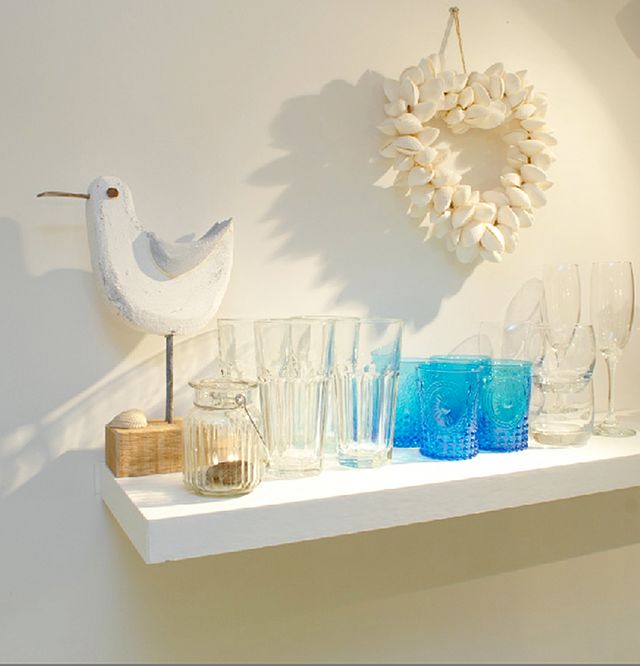 Simple and pretty.
Up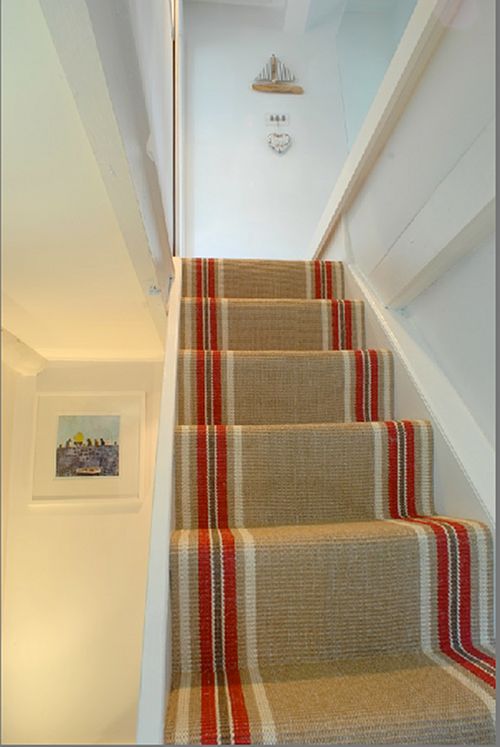 I really like the runner on the stairs.
Bedroom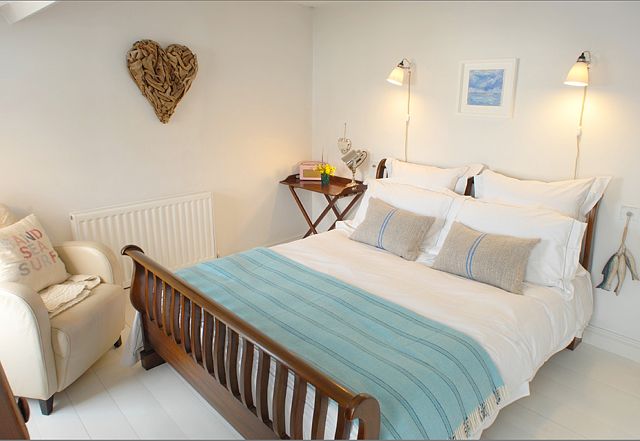 I love the color palette! As I always say, you really don't need to have a huge space to make it right!
I Heart You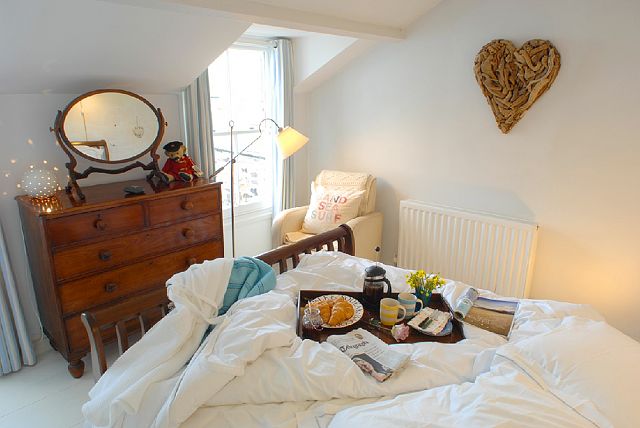 Breakfast in bed? Why not?! By the way, the croissants are mine!
Which One?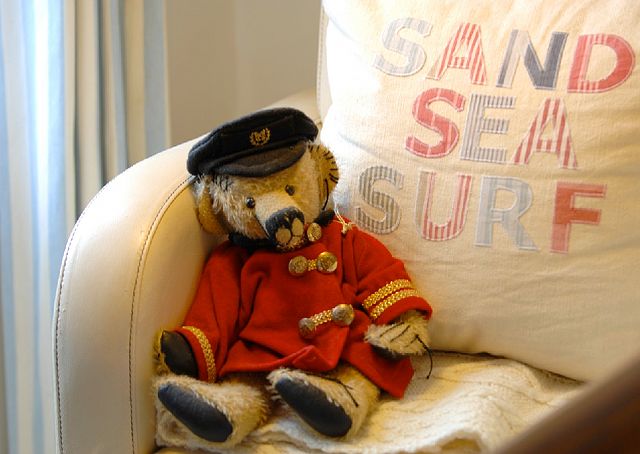 I don't know if I like the bear more or the pillow…
Bathroom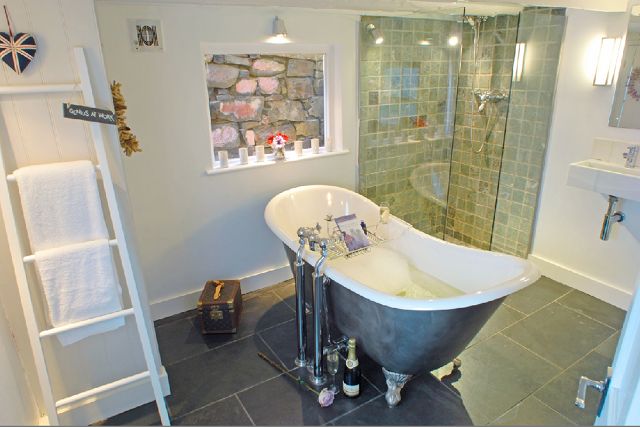 If the rest of the cottage didn't feel romantic enough for you, I'm sure this tub will!
Candles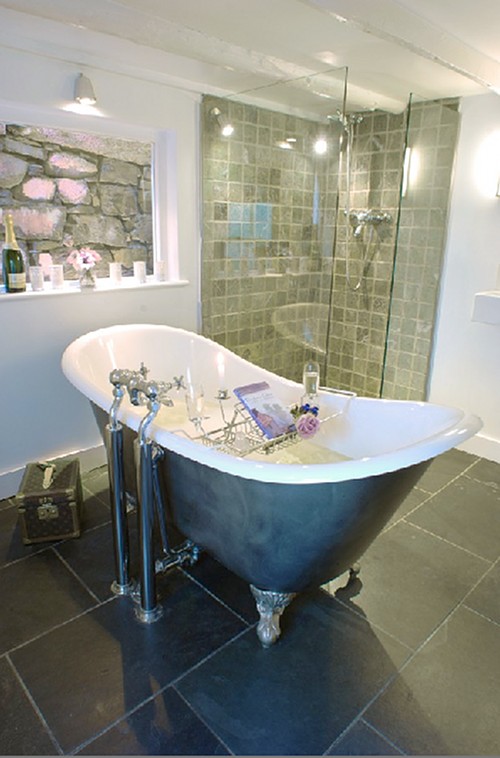 Just add some candles…
Blue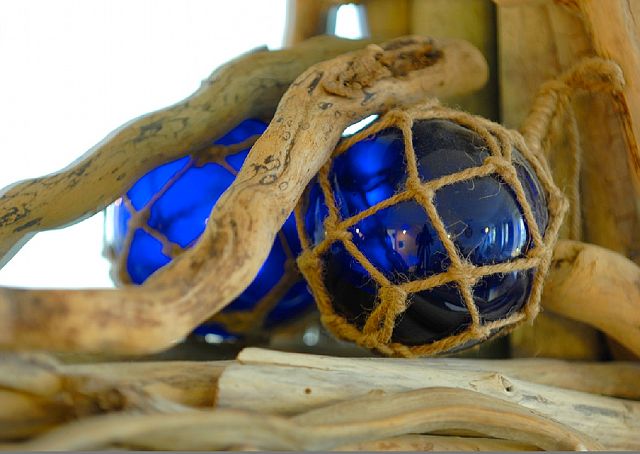 Very nautical.
Surf, Bro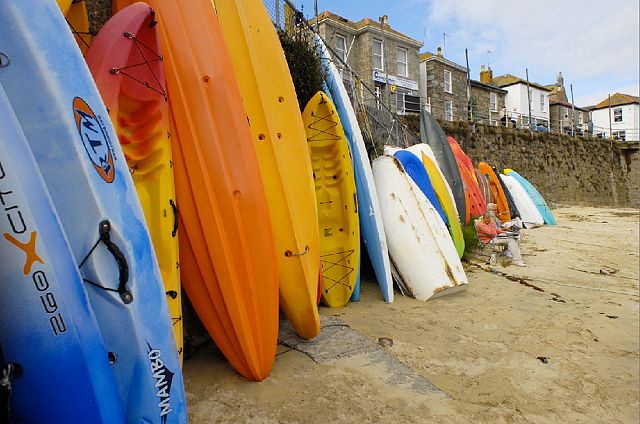 Let's have some fun?
Sailing Away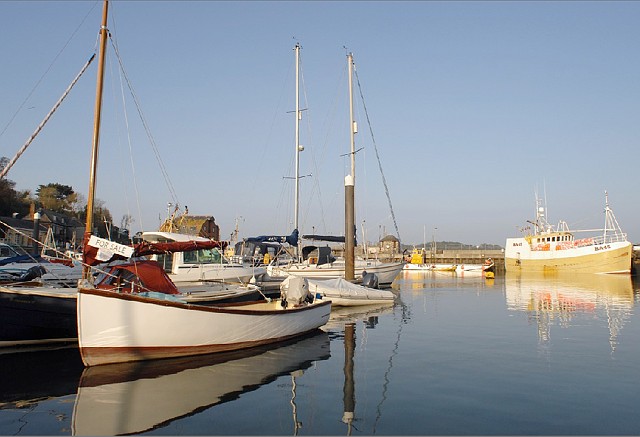 All right, maybe we should pass on surfing and go sailing.
Beach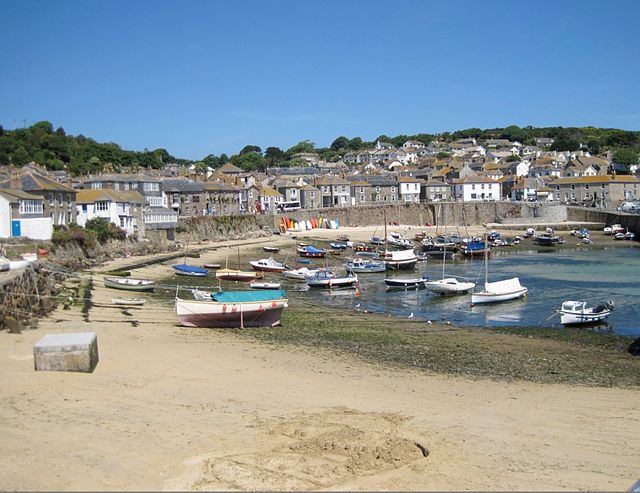 The town and the beach.
Views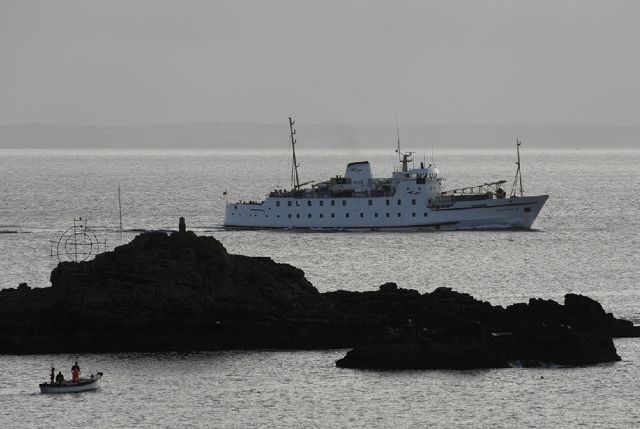 The beauty that surrounds the cottage.
Good Night, Sunshine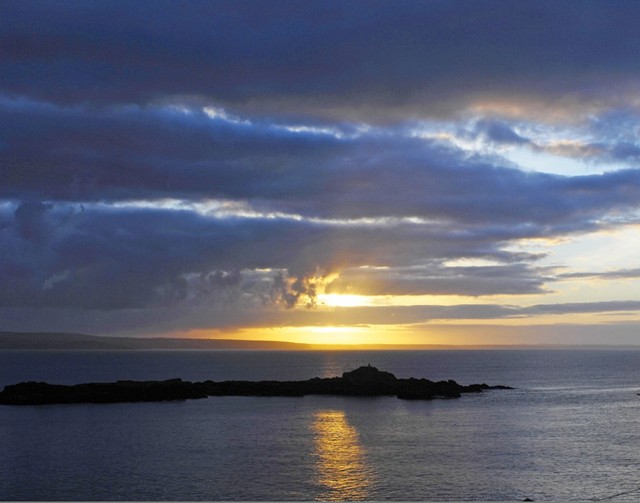 When was the last time you watched the sunset with your loved one?
I'm imaging a second honeymoon in this place. Are you reading this, hun?

All right… it's kind of hard to do that with three kids, right?

I'm just being realistic… LOL
Did you enjoy this cottage of the week? Isn't it a special place for two? I'd love to know what you think of this place. Actually, know that I always enjoy reading your comments. It's the "fuel" that encourages me with the blog.

Don't miss the chance to win a 100% Linen Pillow (worth of $219.99) from Boutique de La Mer. Enter my latest GIVEAWAY here:
Wishing you all a really wonderful and healthy day (no pain, no problems, just happiness!).
xo
Luciane at HomeBunch.com
Get My Help with Interior Design: HB's Design Service.
Come Follow me on Pinterest: Pinterest/HomeBunch
Come Follow me on Twitter: Twitter/HomeBunch
Get Home Bunch Via Email: Become a Subscriber