Posted in:
Bathroom Design
,
Beautiful House
,
Bedroom Design
,
Cottage
Have you ever dreamed of leaving all the stress of your daily life and moving to a restored cottage in Italy? This restored cottage is located in the tiny town of Gubbio, in the far north eastern part of the Italian province of Perugia.
For the homeowners, Sam and Jeremy, the dream of owning a cottage in Perugia had to become a reality. They searched for properties for a long time, but when they saw a small traditional Umbrian farmhouse in ruins, they knew this was the place they wanted to live their dream.
Perugia is a known region of Italy for its peaceful countryside and peacefulness was what Sam and Jerry were looking for.
The old farmhouse was completely in ruins, but the homeowners saved as much original material as they could, including beams, stone and roof tiles. It's an authentic mix of old materials with all the conveniences of a modern house.
The finished result is one of understated luxury played out against an earthy color scheme of browns, beiges, taupes and grey: shades that reflect and enhance the natural surroundings found in this cottage in Perugia.
Perugia
The cottage was built in 2011 using original materials from the ruins of a traditional Umbrian farmhouse and outbuildings.
Bricks & Beams
The kitchen is modern, specifically chosen because the homeowners like the contrast of new and old.
Eating Area
This is why many of us dream of having a place in Italy.
Bedroom
The house has an open plan kitchen-dining room, living room, plus three bedrooms and three bathrooms.
Linen
A feminine touch.
Green
A different way of having two fabrics on a chair.
Dresser
Simple and beautiful.
Bathroom
Chic, rustic and sexy. I love this bathroom!
I simply love this cottage in Perugia. It's unpretentious and very easy on the eye.
Do you have the dream of owning a home somewhere? Italy sounds soooo good to me! 🙂
I hope you had a calming moment her. Thank you for stopping by and I hope you come back tomorrow. It doesn't pay to dream with beautiful homes, right? 🙂
Enjoy your day, my friends!
xo
Luciane at HomeBunch.com
Interior Design Services within Your Budget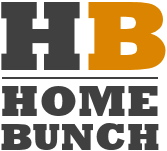 Get Home Bunch Posts Via Email

Source: Period Living Magazine via Nicety.

Posted in:
Bathroom Design
,
Beautiful House
,
Bedroom Design
,
Cottage

6 comments
6 Comments to 'Perugia'
Subscribe to my RSS Feed
Leave a Reply