How do you classify a beautiful home? We often open magazines or look around blogs to feel inspired by them, to find ideas that could be applied to our own home and we do our best, spending our money and time to create a home that not only feels, but also looks beautiful.
But for me, a beautiful home has more to do with how we live, than its aesthetics. I sure think we need to bring some style, some glamour to our homes, but beauty is added not only with expensive items, but with your own personal touch. Beautiful homes not only have interesting pieces displayed, but it also should have soul, a feel to it.
This kind of beauty is only added when we give some attention to each and every space we have in our home. I try to make my house beautiful by adding some splashes of my favorites colors through accessories, some fresh flowers (the best ones are the ones my kids bring from our garden) and I try to make it feel personal by displaying family pictures or an antique that has been in the family for years. In another words, a house only is truly beautiful when it feels it belongs to the owner and not when it feels it was copied from a cover of a magazine.
Stamp your personality, display what you love and who you are in your, then, beautiful home.
 Come follow me on Pinterest/HomeBunch
Path
Beautiful architecture and landscaping.
Shade
Romantic.
Beams
The windows and ceilings of this room are incredible!
Wall
I'm really liking the combination of navy and yellow I'm seeing lately.
Light
This bedroom is very charming.
Moss
I love this bedding!
Mirrored 
Mirrored furniture obsessed!
Bathing 
I really want a free-stand bathtub. They're easy to clean and you save some space with them too.
Cabinets
I think this bathroom looks great with the dark cabinets and white marble countertops.
Spa
I love the organic shape of this bath.
Love
This bathroom is cozy and warm.
Blue
Display what's special for you and bring some patina into your home.
Dining Room
This is a dining you know the owners has collected the pieces over time.
Colors
I really like the colors in this room.
Cottage-y
Lovely, lovely, lovely!
Eat
Wouldn't it be wonderful to have lunch here?
Special
These flowers are for you… because you're very special!
Which one are you pinning today?
How are you feeling today? I hope you're feeling loved.
Can I be completely honest? I'm having a very tiring, busy week and so many things are going on at the moment, nothing bad, but just little things here and there and even my car had to have a problem this week. But somehow, if we feel loved and supported, we know we'll find the energy to get through anything.
That's why I say I hope you're feeling loved, because whenever we feel that, we know we can walk the extra mile, we can work a little harder, we can feel a little more powerful.
Thank you for taking the time to come visit me here today. I hope you can feel my love being shared here and somehow, this is my way to send "love" to you, with my appreciation and my respect for your presence.
Have a peaceful day. Smile more, share your Light with others.
xo
Luciane at HomeBunch.com
Interior Design Services within Your Budget: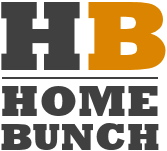 Come Follow me on 

Come Follow me on 

Get Home Bunch Posts Via Email: 

12 Comments to 'Pinterest Fuel: Beautiful Homes'
Subscribe to my RSS Feed
Leave a Reply