Looking for inspiration is always interesting. What inspires someone can be completely boring to the other. When it comes to design, I try to make sure that I don't become repetitive not only with my posts, but especially with my own taste.
Designers should always pay attention for what's new and trendy, but more than that, we need to make sure to see the details that grab our attention on each design are actually practical.
I love seeing unexpected elements and colors together. I think we should keep the world of design fresh with new ideas, but most importantly, we need to create this inspiration not forgetting the best part of it all, which is creating spaces where we all feel not only happy, but also feel completely at home. The worst kind of design is the one the designer designs for himself and not for the homeowner.
A well designed room shouldn't have the designer's trade mark, but the homeowner's soul, and a good designer knows how to capture that. It should be an extension of their personality and taste. We're here only to connect it all and transform it into a space.
To follow me on Pinterest, click here: Pinterest/HomeBunch
Family Room
This family room really embraces a calming yet not boring vibe. Designed by Ellen Grasso.
Dining Room
Classic and elegant. Designed by Ellen Grasso. Chandelier by Currey & Co.
Warmth
Perfect and "warm". Designed by Oakley Home Builders.
Mix
I like the neutral elements encountered here.
Feminine
This home office is so darling! Chair by Restoration Hardware, wall color is Nightingale AF-670 by Benjamin Moore. Designed by Lilu Interiors.
Light
This apartment feels fresh, light and modern. Designed By Lux Design Inc.
Heaven
Can you imagine your bedroom like this? Designed By Lux Design Inc. Pillows from Urban Barn, chandelier is from Neuvo (Bora pendant in white).
 Cloud
Only sugar can be sweeter that this.

Designed By Michelle.
Sweet Dreams
This is one beautiful and child appropriate nursery. Designed by McCroskey Interiors. Walls: "James River Gray" AC-23 by BM, crib bedding and rug are from Pottery Barn Kids, curtains: "Jane Churchill" in solano blue.
Share
I really like the layout of this room. Both kids have their own space. Designed by McCroskey Interiors.
Kiss & Tell
Full of energy! Designed by Domicile Interior Design. Pillows: Schumacher and you can find this bed here.
Three
I haven't seen a bedroom with three art pieces as focal point like this. I think it's brilliant! Designed by I.O Metro. Bed is from I.O. Metro.
Masculine
This bedroom feels masculine with some feminine touches. Designed by I.O Metro
Secretary Desk
Charming secretary desk and stunning antique chair. Designed by Cynthia Mason Interiors.
Teen
This design is perfect for a bachelor-style apartment. Designed by Carla Aston. Light fixture by Circa Lighting.
Knobs
I really like this bathroom. It's fun! Photo by Bernard Ande Photography.
White
This farmhouse is all about uncomplicated design. Designed by Artistic Design for Living, Tineke Triggs. Pendant by Circa Lighting and chairs by Donghia.
Laundry Room
This laundry room has everything, even a wrapping station. Floors are made of sea grass limestone and marble. Designed by Venetian Stone Gallery.
Dreamy
What a dreamy bathroom! It feels timeless, soft and welcoming. Wall color: Matchstick 2013 from Farrow and Ball. Designed by Christopher A. Rose AIA, ASID.
Which one are you pinning today?
1st photo designed by Heather Garrett Design.
I hope you enjoyed today's Pinterest Fuel. It was truly a mix of beautiful rooms I've seen this week and wanted to share with you. 
I can't believe it's Thursday already! Seriously! Am I the only one that thinks this year is going by way too fast? The positive about it is that summer will be here soon and I really can't wait for that. I know I'll be spending some time in a cottage by the beach somewhere in the Atlantic.

What are your plans for summer?
Thank you for stopping by today. I hope you had fun!

xo
Luciane at HomeBunch.com
Interior Design Services within Your Budget: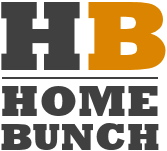 Come Follow me on 

Come Follow me on 

Get Home Bunch Posts Via Email: 

Source: Houzz
7 Comments to 'Pinterest Fuel: Inspiring Decor'
Subscribe to my RSS Feed
Leave a Reply