If your kitchen is getting you down, and those tired old units and dreary paint job need to be completely redone, the task of a full refit can seem daunting. The possibility of having to change floor tiles, remove units and strip walls can put many people off – especially when visualizing what the final design will look like can be difficult.
Many homeowners think they are restricted by matching their kitchen style to the type of property they own – country-style kitchens for a rural property; modern minimalist for a city apartment – but the reality is much different. Nowadays you can choose whatever style you want – as long as you keep it consistent.
You may have a particular style in mind, but remember that as well as looking good, kitchens need to remain practical. If you have children, for example, then your kitchen will serve as a multipurpose room for cooking, eating and helping kids with homework and creative projects. This means a homely, lived-in approach is best – kids will create mess and clutter so it's better to try and embrace this with your style, rather than fight it. Making room for a large table is important, along with easy-clean surfaces – this includes the floors.
Alternatively, minimalist style provides a more edgy, sleek and fashionable look. Cut out the clutter with plenty of attractive units, and welcome in metallic or high-gloss finishes. If you're feeling bold, add an island – it's an increasingly popular feature of modern kitchens. As for a color scheme, this is a personal choice but think carefully about the mood you want to create in the kitchen. Homely kitchens favor softer shades – pastel colors and subtle combinations – as bolder colors can be too overpowering. Modern designs give you a bit more opportunity to be expressive, but try not to overdo it – more than two powerful block colors and the look can become confused.
If you're completing a kitchen refit, you may want to have a look at using a supplier such as Wren Kitchens, which allows you to envisage your design using a 3D tool before you place your order. Also see if you can afford to pay a little extra for custom-fit units – self-assembly flat-packs may be the economical option, but unless you're a whizz with a tape-measure and a screwdriver you could find the final result does not have the impact you were looking for.
BHG
BHG
Donald Lococo Architects
Donald Lococo Architects
Visions of Grandeur
Visions of Grandeur
Mary Ross
Decorpad
Lisa Luby Ryan
Phoebe Howard
William B. Litchfield Designs
Aren't these kitchens fabulous? I hope you had some fun around here.
Have a lovely Saturday, my friends!
xo
Luciane at HomeBunch.com
Interior Design Services within Your Budget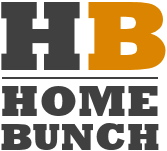 Get Home Bunch Posts Via Email

Article provided by: Wren Kitchens
4 Comments to 'Planning the Right Kitchen'
Subscribe to my RSS Feed
Leave a Reply