Posted in:
Bathroom Design
,
Beautiful Homes
,
Bedroom Design
,
Classic Design
,
Cottage
,
Dining Room Design
,
Gardens
,
Guest Posts
,
Kitchen Design
,
Patio Ideas
This traditional thatched cottage is so enchanting that it seems that came out of a fairy-tale.
Located in an olde-world village in the Cotswold, Birlingham, Worcestershire, UK, this rental English thatched cottage is perfect for families or couples looking for a romantic place to stay.
The interiors are as charming as the exterior, with antique furniture, traditional beamed ceilings and rustic plank wood floors. The attention to detail is also evident outdoors, with enchanting gardens where one can find beautiful pink lupins, hollyhocks, foxgloves, apple trees, pear trees and not to mention a candy-coloured playhouse.
Let's dream away!
English Thatched Cottage
Anyone can feel enchanted by the beauty found in this thatched Cottage in England.
Dining Room
The country-style dining room has beautiful furniture and plenty of natural light.
Roses
Adding beautiful food and flowers at the table is an easy way to make everyone feel welcomed.
Play by the Fire
Imagine spending cozy nights playing games by the woodburner.
Entryway
The entryway has a beautiful antique piece.
English Kitchen
Beautiful country-style kitchen with creamy white cabinets.
Range
I love this "Aga" stove.
 Cottage-y Kitchen
This small cottage kitchen is full of charm and beauty. I honestly adore it!
Bedroom Design
The bedroom is also very charming and cozy. I especially love its architecture and the brass bed.
With Love
Breakfast in bed? Why not?!
Bathroom Design
This bathroom feels rustic and very charming at the same time. A claw-tub is always appealing.
French Chaise
A French chaise can be found in the bathroom. A nice touch!
Kids' Bedroom
Cozy and cute.
Play
Adorable!
For the Girls
Great antique beds and playful dresser.
Cottage Sweet Cottage
An ample view of the cottage and the playhouse.
Playhouse
Every child's dream!
Gardens
Enchanting gardens with lupins, hollyhocks and foxgloves.
Roof
Pollyanna Cottage in Birlingham, Worcestershire, UK.
Adorable
This is the perfect place to enjoy a sunny afternoon.
Old Mangle
Interesting antiques can be found in this cottage.
English Beauty
 Incredible!
            Thatched Cottage
This cottage can inspire a novel.
Lights
The beautiful Pollyanna thatched cottage in the Cotswolds.
Be Romantic
 Twinkly al fresco dining is always romantic.
I hope you enjoyed seeing this beautiful cottage. Isn't it dreamy?
You can read more about this cottage here.
See more Inspiring Interior Design Ideas in my

Archives

. 
Thank you again for stopping by and I hope you had a great time here.
I'm off now to do some errands, drop by the grocery store to see if I come up with some ideas for dinner tonight. Talking about dinner, I feel I need some new ideas… I'm so tired of cooking lately and I feel I need to restore the passion of being in the kitchen again. I'm stuck with the same old recipes. It's time to try something new… that's always exciting, even when it comes to a new recipe. 🙂
 Wishing you all a very happy, blessed and sunny day! 
 With Love,
Luciane at HomeBunch.com
Interior Design Services within Your Budget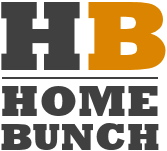 Get Home Bunch Posts Via Email

Source: Unique Home Stays

Posted in:
Bathroom Design
,
Beautiful Homes
,
Bedroom Design
,
Classic Design
,
Cottage
,
Dining Room Design
,
Gardens
,
Guest Posts
,
Kitchen Design
,
Patio Ideas

6 comments
6 Comments to 'Thatched Cottage'
Subscribe to my RSS Feed
Leave a Reply