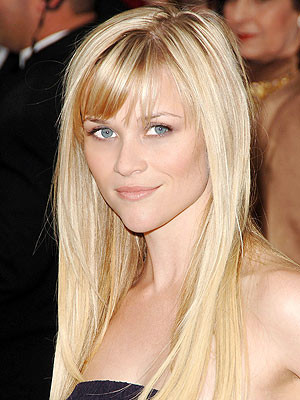 Oscar-winner actress Reese Withersoon just shared pictures of her new house on the pages of Elle Decor magazine.
Reese Witherspoon's house once belonged to actor Steven Segal and it has 2.53 acres of land, 6,125 square feet, 7 bedrooms, 9 bathrooms, detached garages, stables, riding ring, swimming pool. The house was built in 1937 and this is where Reese and her new husband, Jim Toth, got married and live with her two children.
The interiors are by interior designer Kristen Buckingham and the pictures were taken by interior photographer William Waldron.
Reese Witherspoon paid $6,900,000 for this house. Take a look at it and tell me if you would pay this much money to live in this place also.
Reese Witherspoon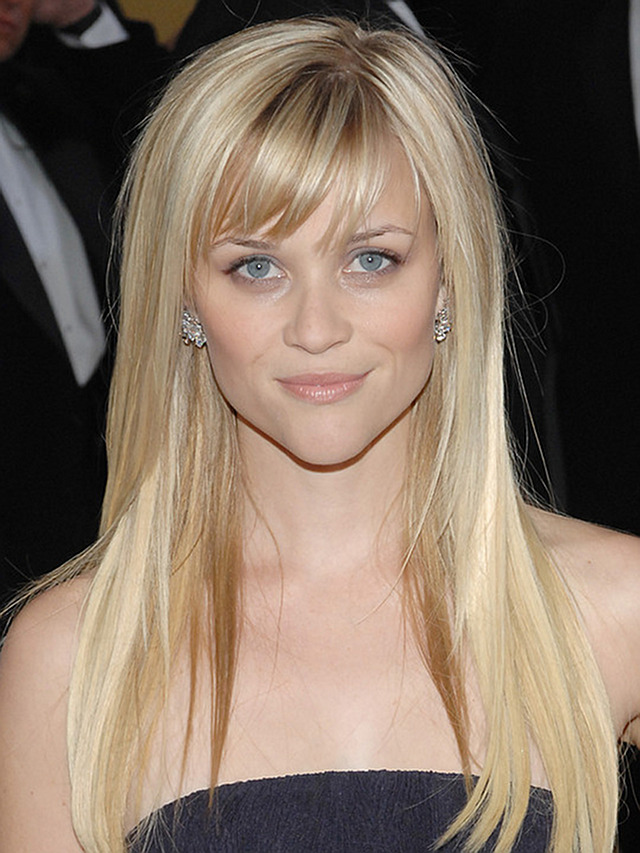 I think Reese is one the most talented actress in Hollywood and she always seems to be so friendly. Don't you also adore her?
Privacy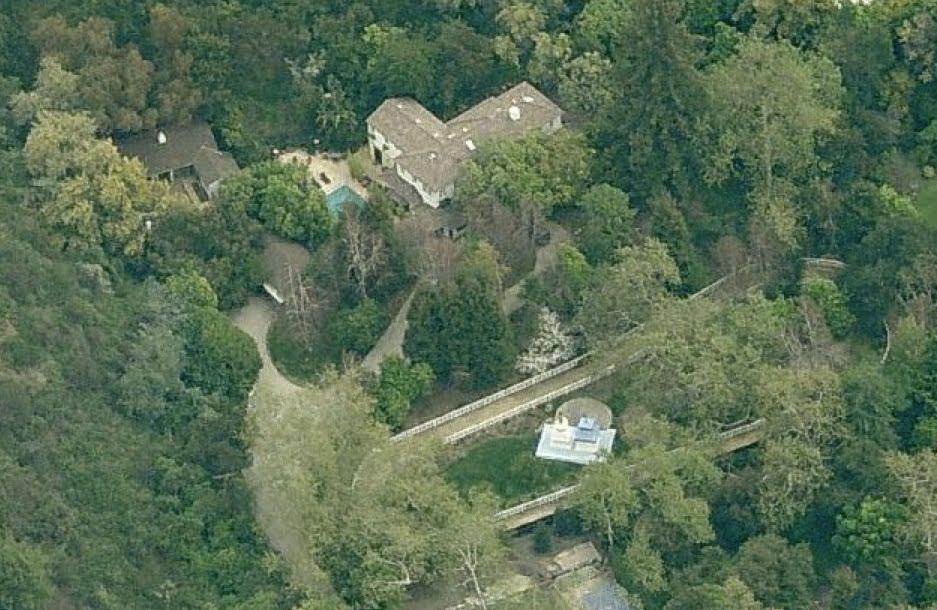 The property is surrounded by trees, assuring privacy to Reese and her growing family.
 Cover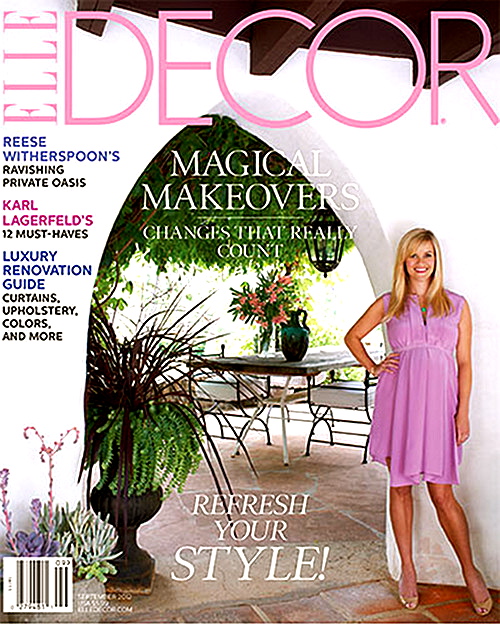 Pretty in Pink.
Home Sweet Home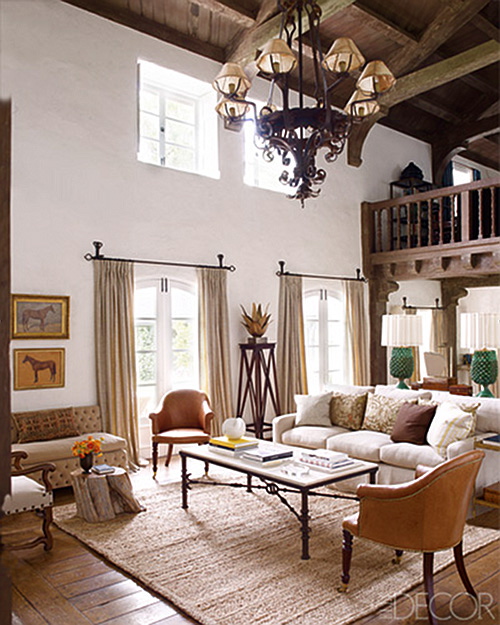 Reese's house has a very interesting mix of styles.
Dining Room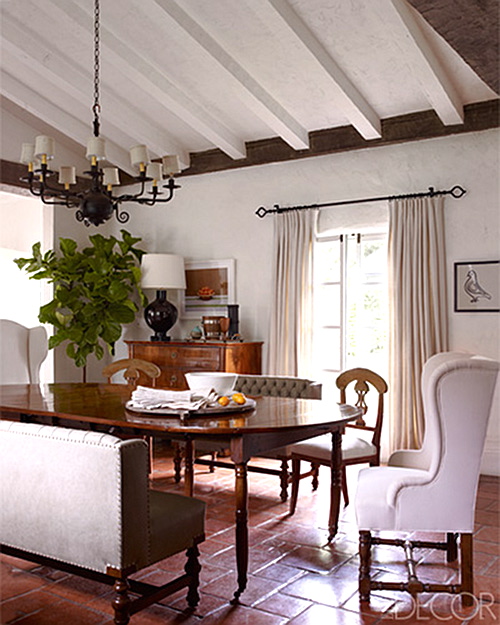 The dining room has a comfortable and casual feel.
Outdoors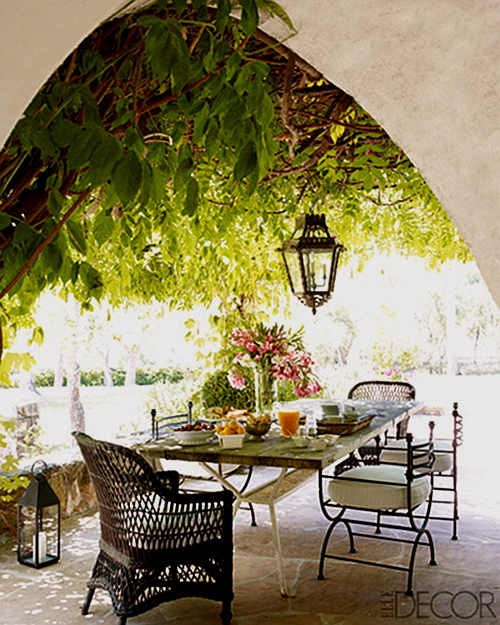 Wouldn't it be nice to have brunch with Reese in this patio?
Click here to see more pictures.
What do you think of Reese Witherspoon's house? Is it your style? I think it feels simple and casual. It's calm, quiet and I love the fact it's surrounded by trees. Nothing compares to the feeling of having space and privacy, which is essential when you're a celebrity.
Did you have time to relax during the weekend? It was busy around here. I had so much laundry to do! I know, back to real life, right?

I feel I didn't have any time to relax and to do anything I actually wanted to do, and this got me thinking… my birthday will be this week and yes, I have lots to do, but I feel I need to spend less time doing things I have to do and more, things I want to do. I'm taking a little break this week and go on a little trip with my family. Having said that, I'll not be able to post during this week. I'll take this mini-vacation to give my 100% to my family and enjoy whatever the days will bring. I don't want to make too many plans, just enjoy and relax. If you're a mother and work all the time, you know how tired you can get at times, right? I feel this way, I feel I need to recharge and celebrate my birthday without anything on my to-do list.
I'll be back next week and I can't wait to share my adventures with you guys!

Lots of LOVE to all of you and have a very Blessed week!
xo
Luciane at HomeBunch.com
Interior Design Services within Your Budget: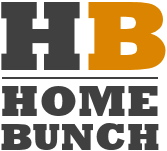 Come Follow me on 

Come Follow me on 

Get Home Bunch Posts Via Email: 

 Source: Elle Decor, Google

6 Comments to 'Reese Witherspoon's New House Pictures'
Subscribe to my RSS Feed
Leave a Reply