You can live in a house with stunning interiors, but if you're unhappy with its views, you certainly will not be completely comfortable about your place. Extraordinary views usually comes naturally, but we  can create a more pleasant view with gardening and even with a charming screen, to block something you rather not see.
Not all of us have the luxury of living in a house with extraordinary views, but when buying a home, we should keep in mind how much our surroundings can affect our mood, because homes with views can make any day feel a better and more relaxing day, all you need to do is to look outside.
These homes are truly beautiful, but the views make them even more extraordinary. I hope you enjoy!
Are you ready to start "pinning"?  Come follow me on Pinterest/HomeBunch
Home Sweet Home
One of the most beautiful houses I've seen in a long time!
Side
Classic beach house.
Patio
The outdoor furniture needs some TLC, but that view is irreplaceable.
The Sea
Wouldn't it be nice to have a meal here?
Light
 This is my kind of backyard!

Okanagan Lake
I used to call this place (Okanagan) "home". I miss its natural beauty and the lake.
Modern
Beautiful and contemporary.
Glow
Windows galore to enjoy the lake views.
Pool
It would be a dream to swim here with this view!
Bedroom
I could wake up a little happier with a view like this!
Open
You can always create a pleasant view with a beautiful pool and landscaping.
Turquoise
Can you picture yourself by this pool? Bring your favorite magazine.
Night
The beauty of a well planned home.
Fire
Do you want perfection? This house delivers it: outdoor fireplace, a pool and ocean views.
Moonlight 
The beauty of a summer night.
Walk
Stunning floors.
Here & There
Relaxing views!
Welcome
A gated house always feels special.
Golf
This is a dreamy view for so many!
My Sweet BC
Would you like to own an island?
Around
Wouldn't it be fun to invite some friends and talk around this firepit?
Play
You don't only have your own island, but also your own golf course!
More
A better view.
BC
My beloved British Columbia.
Beach
Take off your shoes and feel the warm sand…
Arial
An arial view of the island. Price? 75 mil, and that's when we stop dreaming! Ha!
LA Comtemporary
Sleek architecture.
Bedroom
City lights.
Trees
Views of Los Angeles.
Mountains
Have you ever dreamed of living surrounded by mountains?
Porte-Cochère
My dream home will have a porte-cochère.
Views
It's easy to feel inspired with a view like that.
Two
The sky and the mountains. Can you imagine watching the sunsets here?
Afar
Peaceful.
Stones
What great curb-appeal! Notice the see-through garage door. Really unique!
Back
The back of the house.
Water
Garden-perfection. Enough said!

Trees
Impeccable landscaping.
Peace
Impossible to not feel relaxed in this place.
Blue Light 
A bar by the pool (notice the stool on the right) and this view, do we need anything else? You rarely see waterfront homes with a perfect garden like this one. People tend to not do too much gardening and keep it simple, since you already have the views. But this house was brought to the next level, thanks to its landscaping.
Boat
You have a place even for boat. How perfect is this place?!
Beach House
Driving to paradise.
Pool
It's all beautiful, when it's all blue: the sky, the pool and the sea.
Patio
Imagine having dinner with this view!
Cliff 
I'd love to watch the waves from here.
Breeze
Can you feel the warm breeze?

Rocky
Isn't this view extraordinary?
Which one are you pinning today?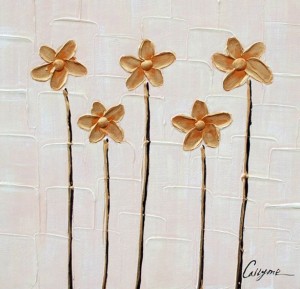 Come participate on my latest Giveaway!
I hope you've enjoyed this post. Thank you for stopping by and I hope you come back tomorrow. I have something I'd like to ask you…

xo
Luciane at HomeBunch.com
Interior Design Services within Your Budget: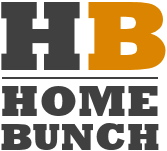 Come Follow me on 

Come Follow me on 

Get Home Bunch Posts Via Email: 

Sources: Pricepads, Jane Hoffman, Nicety