Posted in:
Guest Posts
,
Interior Design Blog
,
Interior Designers

19 comments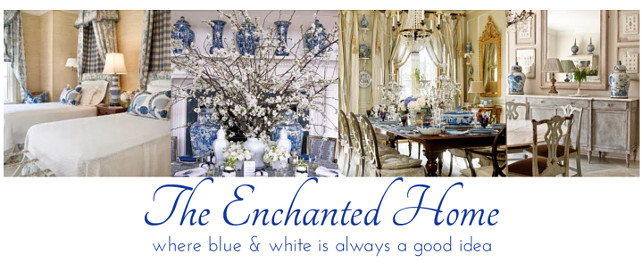 "Hello, everyone! Today is my eldest son's 9th birthday and I am taking the day to celebrate this special day. For that, I am leaving you today with one of my dearest friends, Tina from the very popular blog "The Enchanted Home". Tina truly doesn't need an introduction and I am sure  if you read my blog for some time now,  you have seem her name and her home featured here numerous times.
Enjoy Tina's guest post and make sure to visit her beautiful blog and her online store. I promise you will not be disappointed!"

Hi there, I am so happy to be over at a blog that happens to belong to one of the sweetest persons in all of blogland! Luciane…a true gem and a treasured friend. I was so happy when she asked me to guest post for her as she is a busy lady! Home Bunch is one of my favorite blogs, one that always guarantees some serious eye candy.
No other blog in my estimation comes even close to posting the plethora of beautiful homes that Luciane does, she has what seems to be an endless treasure chest of beauties. There have been so many favorites..its dizzying. I can be sure to count on Luciane to always give my Pinterest fingers a serious workout when I visit. So I thought this would be a perfect opportunity to combine my popular Which would you choose posts along with some of my favorite homes from Home Bunch.
All you need to do is take a look around and see which house beckons your name. If you had to move tomorrow, to any coastal location you choose..which house would you be calling home?
Ready to take a few house tours? Let's go…….
HOUSE 1: "TRADITIONAL COASTAL HOME"


Click here to see the rest of the house.
 HOUSE 2 : "SOUTHAMPTON HOUSE FOR SALE"
Click here to see the rest of the house.
HOUSE 3: "TRANSITIONAL COASTAL HOME"
Click here to see the rest of the house.
HOUSE 4: "MAINE COASTAL COTTAGE"
 Click here to see the rest of the house.
HOUSE 5: "CLASSIC BEACH HOUSE"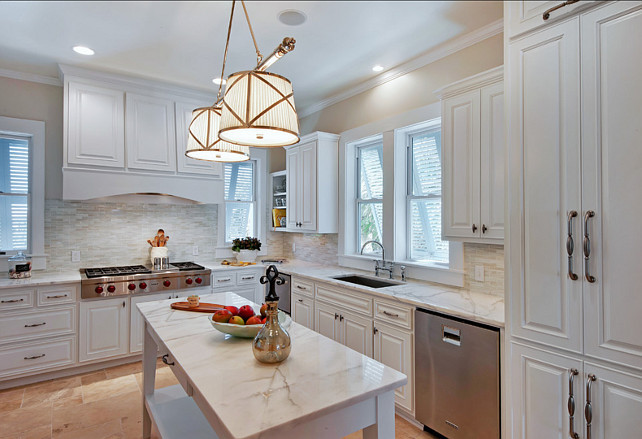 Click here to see the rest of the house.
Wow….are these gorgeous or what? I could move into any one of these and be one happy girl. There is something so magical about being near the water, don't you think? So now its your turn, which would you choose and why? What is it about it that appeals to you? Look forward to hearing from you.
Thanks Luciane for having me over and to everyone else for stopping in….wishing everyone a fabulous day!

Thank you so much for preparing this beautiful post for us, Tina. It is always a pleasure having you over, my friend!
Please, make sure to visit Tina's blog "The Enchanted Home". I know you will love it!

See more Inspiring Interior Design Ideas in my

Archives. 
Interior Design Ideas:

Paint Color
Interior Design Ideas:

Paint Color
  Wishing you all a very Blessed Day and I will see you again tomorrow!
with Love,

Luciane at HomeBunch.com
Interior Design Services within Your Budget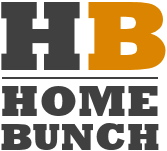 Get Home Bunch Posts Via Email

Sources: Please, click titles for original sources.

Posted in:
Guest Posts
,
Interior Design Blog
,
Interior Designers

19 comments