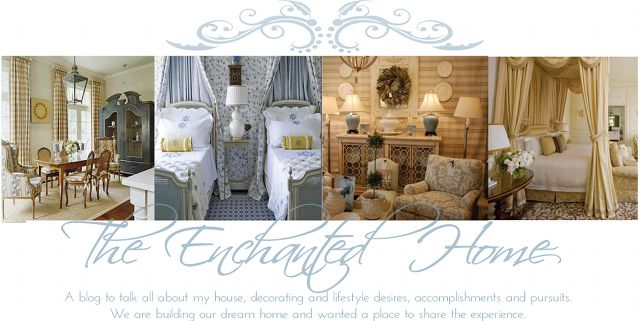 Hello everyone! I'm currently working on an interior design project and this week will be a little busy for me. That's why I have invited some of my interior designer friends to help me out with some guest posts. Today, I have the honor of sharing this space with my dear friend Tina, from The Enchanted Home. She's brilliant, kind and so talented. If you haven't visited her blog or shop yet, you really should drop by and take a look. It's one my favorite blogs and I know you'll fall in love with it too.
****
Hi there and Happy Monday!!  I am so happy to be guest posting today for Luciane…how sweet is she? I love her, love her musings about love, family and life and absolutely love her blog. Its always filled with something fabulous, interesting, breathtaking and even sometimes downright crazy!! I cannot imagine my daily blogland rounds without visiting Home Bunch!  So thank you Luciane for giving us all a gift that keeps on giving:)
On my blog, The Enchanted Home,  one of my popular posts is "Which would you choose". I set up a little scenario and then my readers get to choose the one (and sometimes more than one) choice that they would make. Thought it would be fun to take some of Luciane's wonderful homes that she has featured (and there are so many many amazing ones, I have truly lost count)  and ask you if had to move tomorrow, (I will even let you choose the location) …….which house would you want to call home? All homes featured were on Luciane's blog and to me, theres something to love about each and every one of them. I look forward to hearing which one you will be calling home and why. So here we go……..