Posted in:
Beautiful Homes
,
Classic Design
,
Colorful Interiors
,
Interior Design Ideas
,
Kitchen Design

7 comments
Hello, my friends! How are you feeling today? I hope you're having a peaceful and healthy day, and I also hope you're ready to see some really beautiful homes because this post is filled with them!
One of the reasons I enjoy preparing "Pinterest Fuel" is the fact I can share anything I'm in love with. This is the space I like to share dreamy interiors, spaces that can inspire us to improve our own home and most importantly, homes that understand the importance of combining beautiful design with real living.
I hope you have a great time around here and thank you for taking the time to visit me.
Come follow me on Pinterest/HomeBunch
Lights & Fire
The perfect backyard!
Triangle
Stunning architecture.
Meeting
This is where the pool "meets" the lake.
Better
And when you thought it couldn't get any better…
Luck
Luck is made of possibilities that you haven "fought" for. Keep persisting on your "luck" and create opportunities for it to arrive.
Layout
Cook something surprisingly new today.
Comfy
Elegance without compromising on comfort.
Vanilla
Classic.
For All
Bring color into your home!
Green Me Up
Don't be afraid to change.
Leche
Show who you are and what you love with decor.
Waves
Life is a bit sweeter with a view like that.
Blue
Bring your guest's favorite color to the table.
Plate-Me-Up
Plates +Wall=Best friends. 🙂
Chat
Isn't it perfect?
Framed
The framed pictures help to reduce the impact of the TV in the room.
Chandelier
Do you see something you honestly love? Save and buy it. We should invest more in our house and live feeling as if the spaces truly belong to us.
Trends? What About It?
Be trendy while keeping your personality. Don't bring something into your home only because it's in every magazine. Love it first.
Grab Your Fork & Knife.
Yes, it's true. We're hanging our plates wherever we want them.
Be My Guest
Never leave your guests where you wouldn't want to be.
Love?
And why not fall in love with this bathroom, right?
Bunk
Built-in bunks are safer and much more attractive. The curtains add some privacy.
All Night
Can you feel the romance?
Are You Ready?
Find the stars.
The Two of Us
Take a minute to appreciate what you have.
Ivy
Never be afraid to share what you love.
What Home Is
Feel welcomed.
Twilight
Free your spirit.
Vision
Find what makes you look ahead. Always.
Lights
Let your light shine on.
Keep on Going, Girl
Make a wish, make a change and look at the horizon. You'll reach it.
Which one are you 

pinning

 today?
Enjoy your day and always remember to be yourself. Forget what you need to be, but remember to be what you simply are.
Your essence is your treasure.
xo
Luciane at HomeBunch.com
Interior Design Services within Your Budget: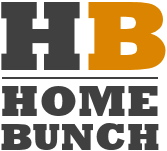 Come Follow me on 

Come Follow me on 

Get Home Bunch Posts Via Email: 


Posted in:
Beautiful Homes
,
Classic Design
,
Colorful Interiors
,
Interior Design Ideas
,
Kitchen Design

7 comments