Posted in:
Architecture
,
Beautiful Homes
,
Beautiful House
,
Classic Design
,
Colorful Interiors
,
Kitchen Design
,
Living Room Design
This family home in the historic Ardrossan estates in Villanova, Philadelphia, has a great mix of serene white rooms with warm and colorful spaces. This is a home that doesn't feel boring or plain. It's a home where anyone can feel comfortable and inspired by its stunning countryside views.
This family home was conceived as homage to the gentleman farmer estates restored in the early 1900's by famed Chester County architect R. Brognard Okie. This new property drew liberally from the examples of Quaker vernacular architecture that had been restored or created by Okie with his characteristic arts and crafts overlay of whimsy and creativity.
Undoubtedly, this family home is full of personality. Now, the question is, does it match yours?
Family Home
The tile pattern was created with two colors of stain. Front door locker is from Michael M. Coldren.
Living Room
The furniture is a mix of traditional with contemporary (notice the lucite coffee table). The ceiling height is 10′-7″ with an overall coffer depth of 8″.
Fireplace
The fireplace mantle was made from scratch by Lititz Planing Mill in Lititz, PA.
Dining Room
The dining room feels very traditional. The rug brings the dark blue from the butler's pantry into the room.
Elegant
I love seeing beautiful china being displayed accordingly.
Butler's Pantry
Very dramatic!
Library
Spicy!!! The red paint is Benjamin Moore called Million Dollar Red. With a name like that it has to be good!
Red Lips
The perfect place to read a novel on a chilly day.
Hot Red
What a beautiful contrast of the red walls and fireplace.
Kitchen
From flames to ice. 🙂
Beautifully designed. I love the marble countertops.
Island dimension: The island is roughly 9′-9″ x 4′-2″. White subway tiles are timeless.
Family Room
Simple and elegant.
Hallway
The light fixtures are from Vaughan Design and the floors are wide plank antique white oak in random widths.
One Step at a Time
The entry and stair hall was all painted with a matte finish, then they went back and taped off vertical strips and painted the same color paint but with a satin finish to get this effect.
Window-seat
It's amazing how window-seats can make any space feel homier.
Pool
A quiet and private place to relax.
Architect: Archer & Buchanan Architecture.
All photos by: Tom Crane.
I can't wait to know what you think of this house. Did the blue butler's pantry and red library shocked you? Could you live with those rooms?
I hope you all had a great weekend. I had a very unexpected weekend but it was fun. 😉
This week will be fantastic! I have a lovely project to work on and we're basically ready to "attack" the whole neighborhood asking for candy on Wednesday!
Wishing you all a very blessed week!!!
Lots of health & love to you!
xo
Luciane at HomeBunch.com
Interior Design Services within Your Budget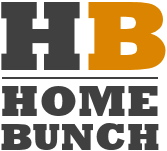 Get Home Bunch Posts Via Email

Sources: Archer & Buchanan Architecture via Houzz.

Posted in:
Architecture
,
Beautiful Homes
,
Beautiful House
,
Classic Design
,
Colorful Interiors
,
Kitchen Design
,
Living Room Design

7 comments
7 Comments to 'Family Home'
Subscribe to my RSS Feed
Leave a Reply