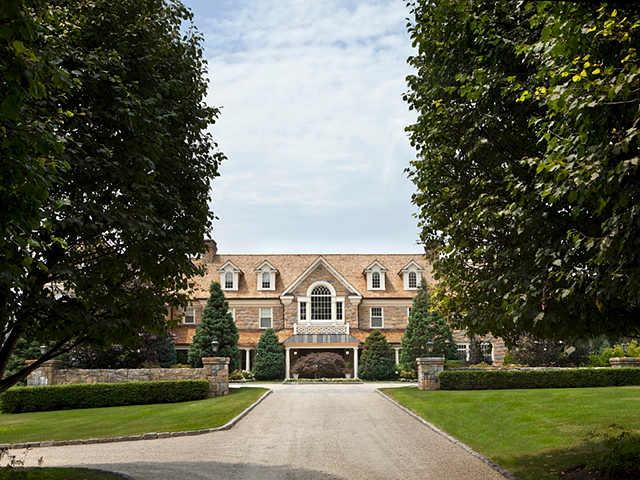 This extraordinary traditional style home is located in Greenwich, Connecticut and it's for sale. The property offers grandly scaled spaces with light-filled interiors and quality finishes, but this traditional house seems to be getting more facelifts than Heidi Montag; it was built in 2001, renovated in 2005, and updated in 2011, all with no expense spared.
This house has 15,000 Sq. Ft., six bedrooms, six full bathrooms and three half, intricate millwork, exotic hardwoods, imported fabrics, indoor/outdoor pools, tennis court, pool/tennis house, strolling gardens, fountain, and a spectacular master suite with 16×20 custom closet.
Take a look and let me know what you think!
Property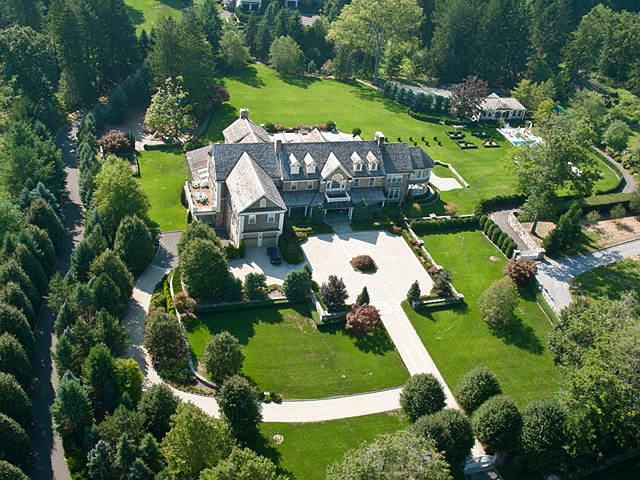 The arial view of the house. Isn't it beautiful?
Entrance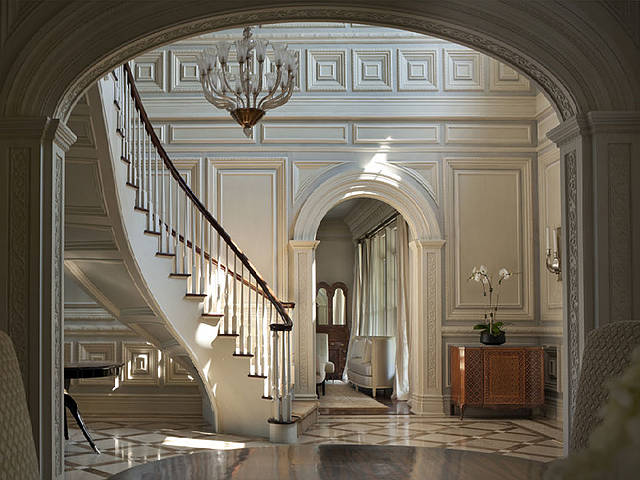 This is one of the most elegant entrance I've seen in a while. The millwork is impeccable and the decor is kept to a minimum to balance the panelling.
Living Room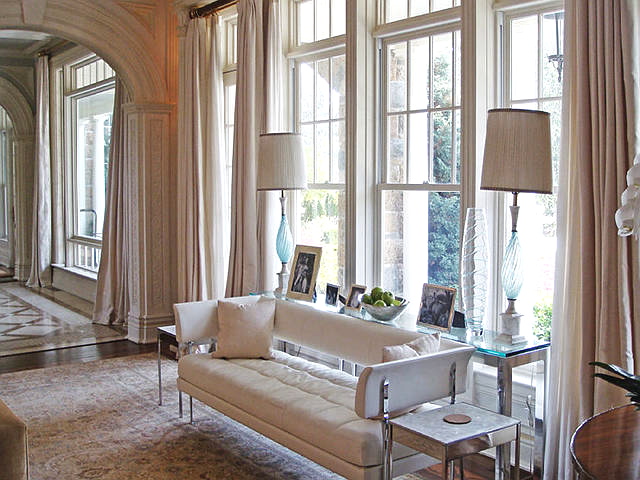 The living room feels refreshed with modern furniture and a touch of turquoise (lamps).
Dining Room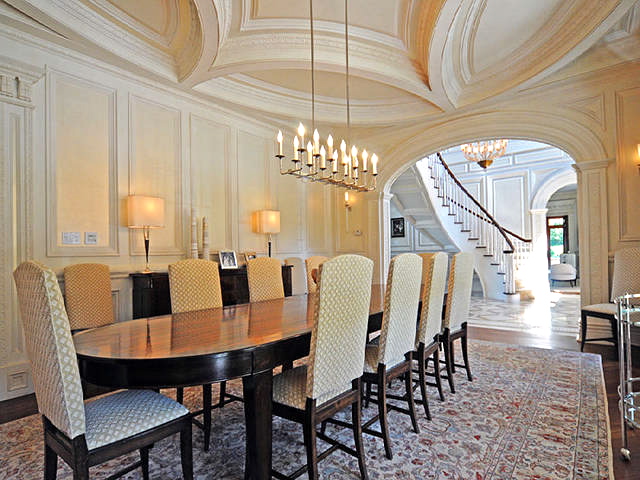 Perfectly designed. It's very elegant yet not overdone. The ceiling is incredible!
Kitchen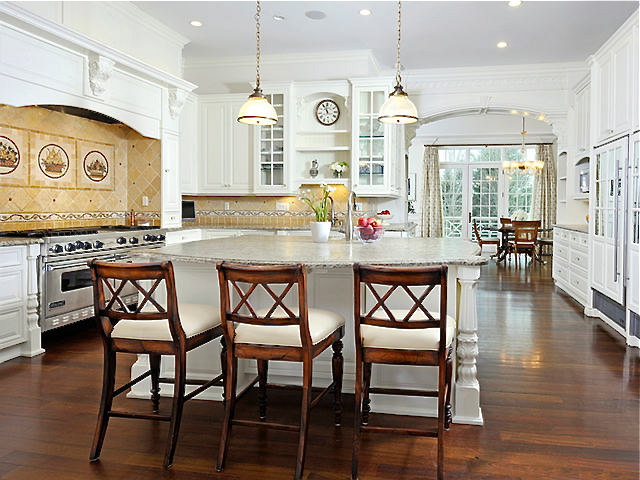 This classically designed kitchen has everything you can wish for. The dark stained floors bring some warmth to the space.
Island
The island offers plenty of workspace. I love the arch to the butler's pantry.
Eating Area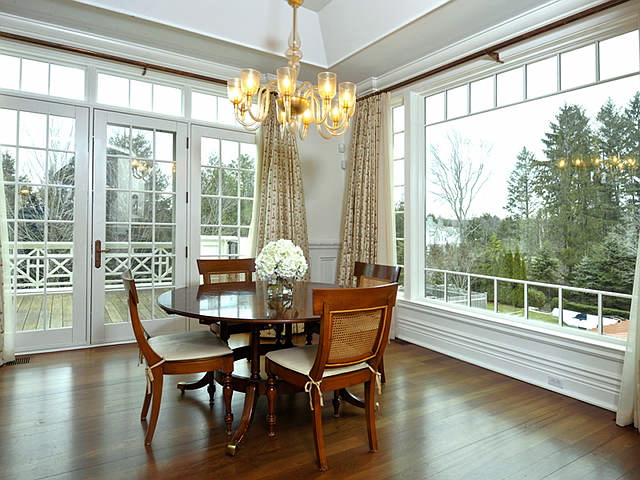 Beautiful furnishings, but what really gets your attention is the view and the chandelier.
Family Den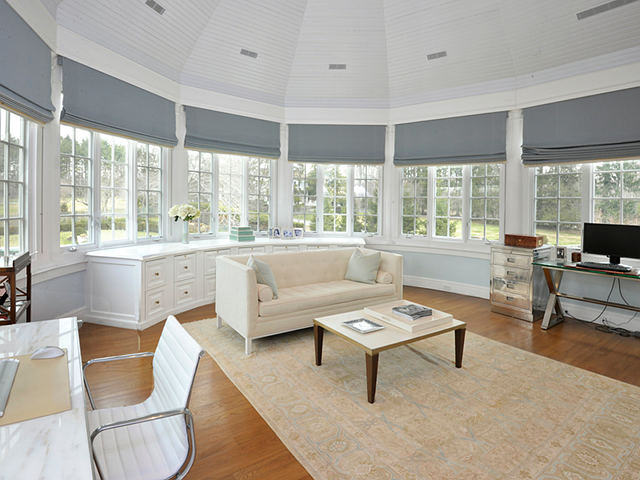 I love the idea of having a family den, where the kids can use their computers and the parents can be around.
Upper floor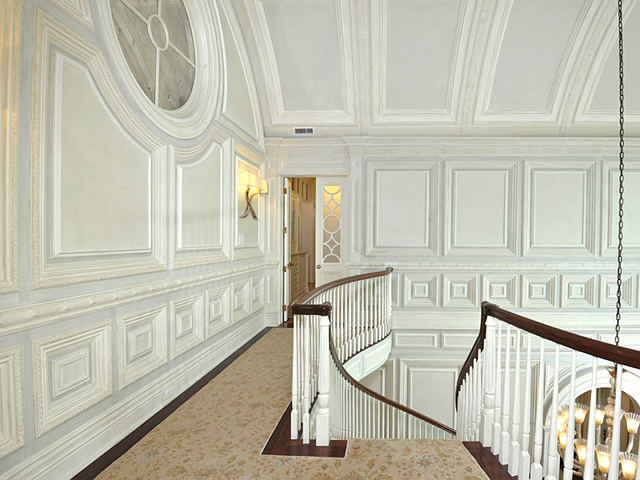 The millwork in this house is something we need to pay attention to.
Master Bedroom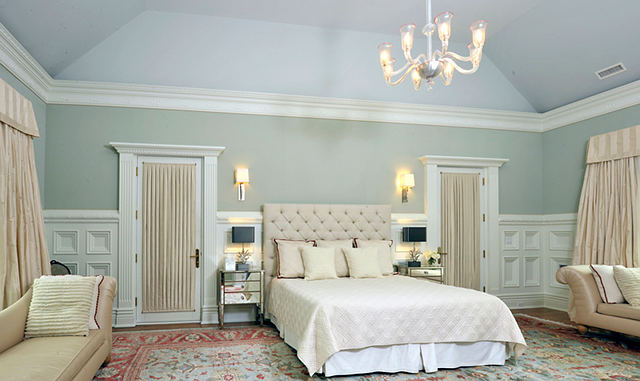 This is a very delicate design. It's tranquil yet not boring. Notice the unique design on the wainscoting panels.
Master Bathroom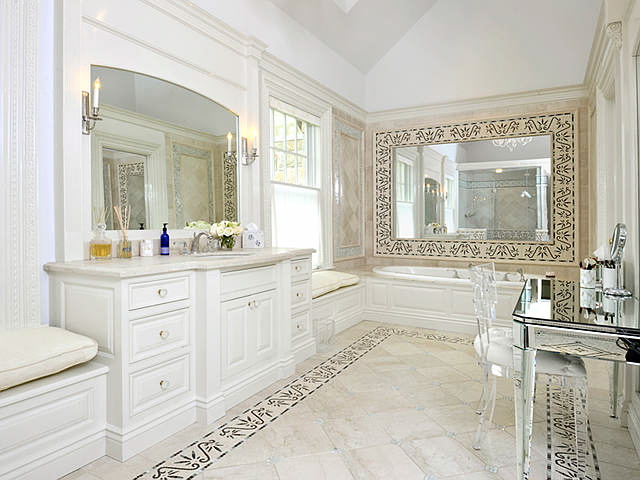 The design on the floor mimics the "framed" mirror on the wall. A vanity is always a nice touch and I love the idea of having window-seats in the bathroom.
Closet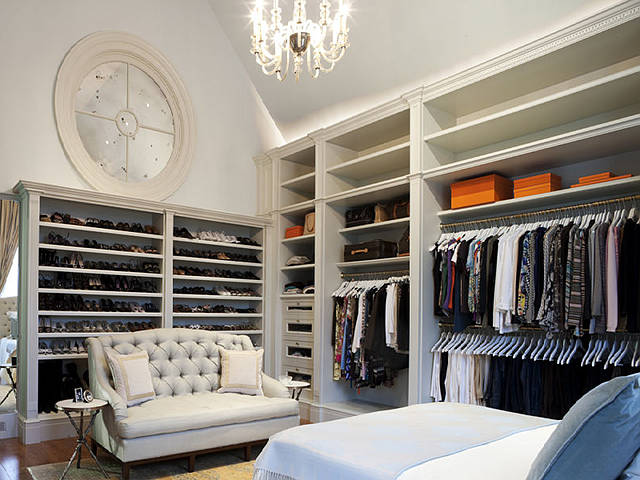 Do we need a settee and a chaise in a closet? Of course we do! After all, we can get tired on trying all the clothes, right?
Home Sweet Home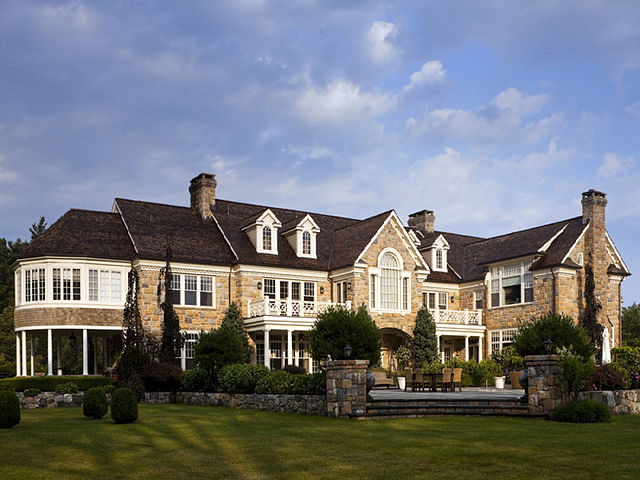 Grand and majestic.
Backyard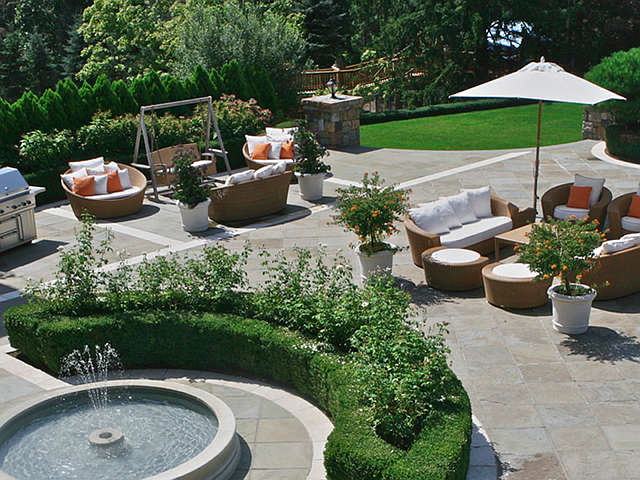 Perfect to enjoy a sunny day with family and friends.
Pool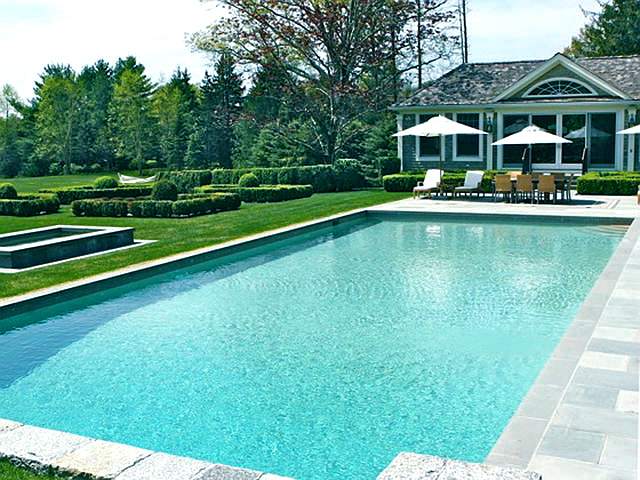 Sparkling and inviting.
Gardens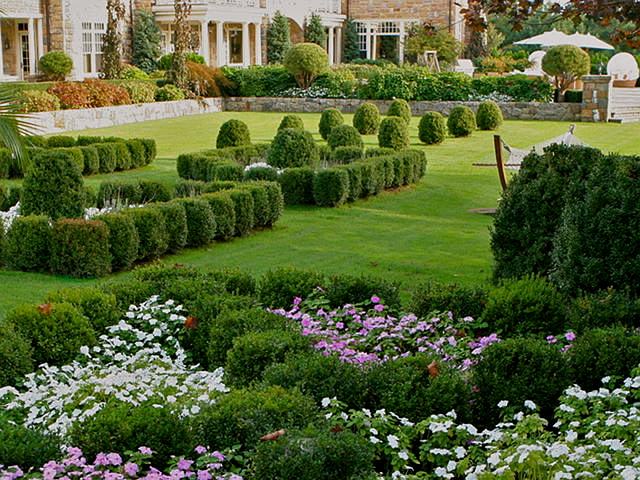 Lovely.
The price tag? $17,500,000
What's your favorite part of this house? I must say that I was very impressed with the millwork done in this place. It's so well done, I'd love to see it personally.
This weekend was okay, but Matthew (my baby) and I are having a cold and we only remember how colds can take all of our energy when we're having one, right? But again, it's just a cold and it will go away soon.
On the positive side, Matthew turned 7 months yesterday! He really lights up our lives…

Talking about kids, I was thinking about my responsibility as a parent today and I realized how important it is for us to keep teaching our kids about respect. It seems we have lost that in great amounts in our society and I'm not talking only about kids. People are more aggressive nowadays, we see so many kids being bullied at schools, so many people that does not respect anyone.
I started analyzing it today and thought that whenever there's lack of respect, there's also lack of love, because without respect, love vanishes.
Love only survives with respect, and I'll keep that in mind as I try to pass what respect really means to my kids.
Have a blessed week, my friends. I'm grateful you're here today.
xo
Luciane at HomeBunch.com
Interior Design Services within Your Budget: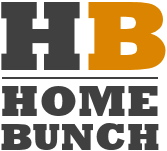 Come Follow me on 

Come Follow me on 

Get Home Bunch Posts Via Email: 

Contact Luciane: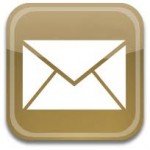 Source: Sotheby's, Priceypads
9 Comments to 'Traditional Style Home For Sale'
Subscribe to my RSS Feed
Leave a Reply