Posted in:
Colorful Interiors
,
Home Decor
It's easy to add style and sophistication to any space and you don't need to break the bank or redecorate the entire room to bring some excitement in. All you need to do is be creative with wallpaper.
Choose a beautiful wallpaper pattern (it can be colorful or subtle) and start reinventing old furniture and tired spaces. You really can turn an ordinary room into something unique and personal with these wallpaper decorating ideas.
I'm a big fan of wallpaper but I know I can get tired of a pattern if I see it all the time. Because of this, I tend to to apply them in rooms I don't see all day long, such as powder rooms and entrances. If you choose to apply it in a big room, such as living room or a bedroom (especially a nursery), consider using new nonwoven papers that are environmentally fit and user-friendly. Not only do they hang easily, they are easy to remove and free of PBC and VOCs.
I hope you have fun with these wallpaper decorating ideas and let me know if you decide to use some of them in your home.
Wallpaper Decorating Ideas
Are you tired of your old built-in? Paint it and add some wallpaper on the doors.
DIY
I'll be honest with you… with three kids, work and a blog I really don't have time for DIY projects but I wish I did. I think they can be relaxing and you always feel proud of your work.
Results
I love this idea.
Mudroom
How many of us need an organized mudroom like this?
Dreaming
Register your thoughts in a cute way.
Subtle
Simple.
Frames
Play with color in different ways.
Red
This is especially good if you rent your place and can't paint or add wallpaper to the walls. You're adding your own personality without making big changes.
Little Birds
I think this would be adorable for a little girl's room.
Green
This is a fun idea if you have an old piece that needs some TLC.
Wallpaper Collage
Do you have lots of wallpaper samples and don't know what to do with them?
Creative
Be creative and glue them on a wall.
This is definitely not for everyone, but if you're ever board, you know what to do… 🙂
Touch
Beauty don't need to be expansive or complicated.
Pinklicious
Embrace your girly side! 😉
Blue
This is a fun idea if you like to change things around often and don't want to compromise too much.
On & Off
Got a lamp that you hate? Wrap some "love" around it! Easy and fast!
Top It
Add a personal touch and beautify any furniture.
Pretty
I love this look!
Do you have a favorite idea? I'd love to hear!
I'm off now to talk to my grandfather. He's turning 93 today! What a wonderful blessing we're receiving! I feel so grateful and happy for having him in my life.
Wishing you all a happy and fun day!!!
xo
Luciane at HomeBunch.com
Interior Design Services within Your Budget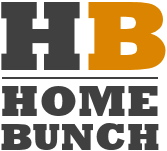 Get Home Bunch Posts Via Email

Source: Better Homes and Gardens via Nicety.


Posted in:
Colorful Interiors
,
Home Decor

5 comments
5 Comments to 'Wallpaper Decorating Ideas'
Subscribe to my RSS Feed
Leave a Reply