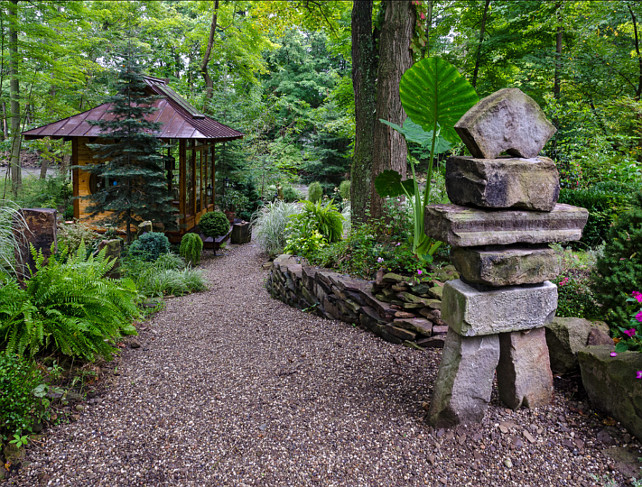 People looking for a way to brighten up their gardens, whether indoor or outdoor, can stand to gain a lot by looking at the possibility of including water features. There are countless variations that range from elaborate fountains, waterfalls and ponds and streams to cascading showers that instantly lift up a garden or open space. You can have one made by a contractor or you can try a smaller project that you can complete by yourself. You can start small and see how having water features will blend with your living space or work area, building up to more impressive structures as the will takes you. Read on to find out how to add water features to enhance a Japanese garden.
Loving Japanese Gardens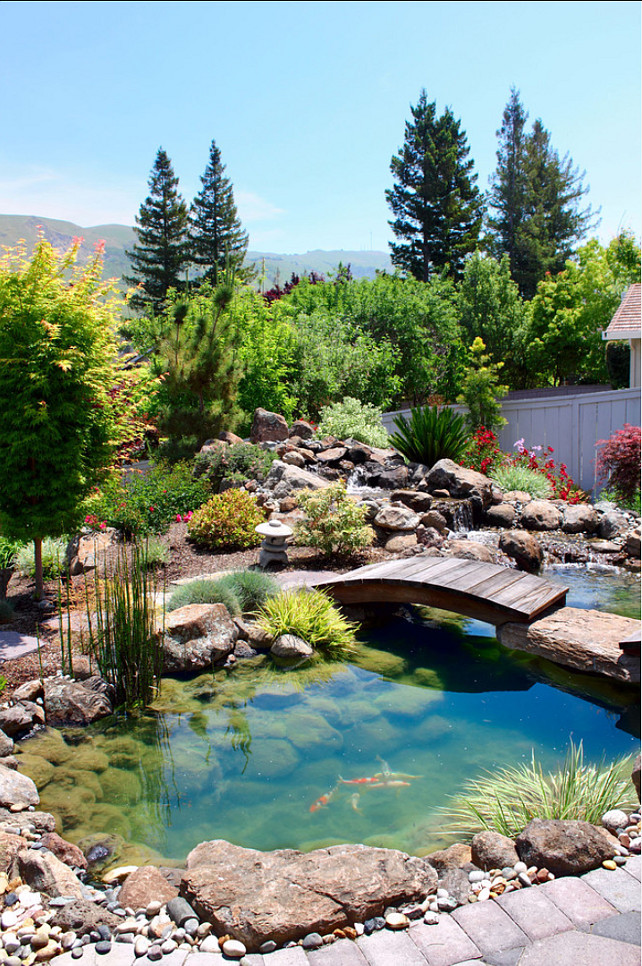 Water features in Japanese Style Gardens date from way back when. The simplicity of this type of garden is valued for its Zen properties or abilities to ease the mind and the body. It's all about balance, for the Japanese, and this also reflects in the water features that they employ. The Koi Pond is one of the most common examples. It does not have to be large, but as opposed to having fish in an aquarium, this kind of water feature is more alive and free flowing. Most koi ponds also have a small bridge on top of it so that people can watch the koi fish or feed them at regular times.
It's Not Just About Having a Pond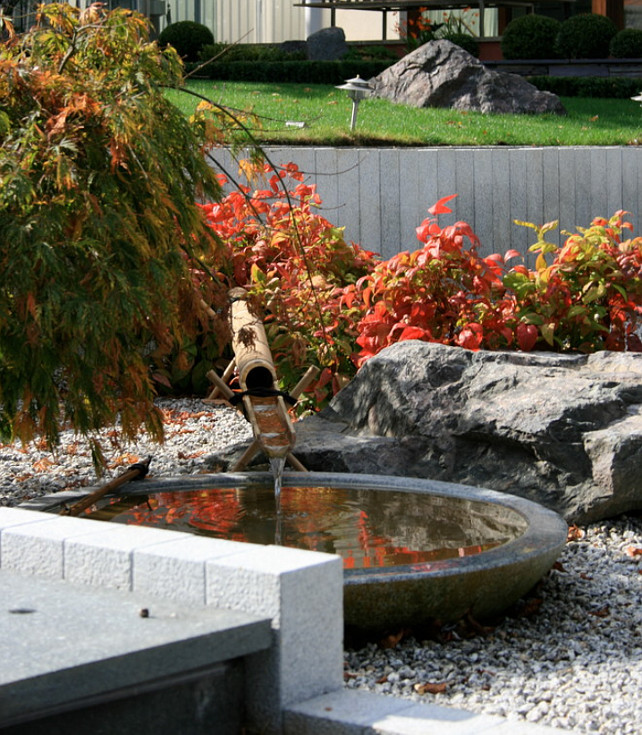 You can also explore other water features in Japanese style gardens. For example, there is the wheel with running water or the bucket. The water is cycled and re-cycled throughout the day so you don't really waste water with this kind of set-up. The idea is to keep water continuously flowing and going around to promote a sense of equilibrium. The gentle sound of water is known to calm frazzled nerves and relieve people of stress. Clearly something that is very much needed these days. In fact many people build chair sets to sit be the edge of the water feature to distress or relax them, and it really seems to work.
Materials in Japanese Gardens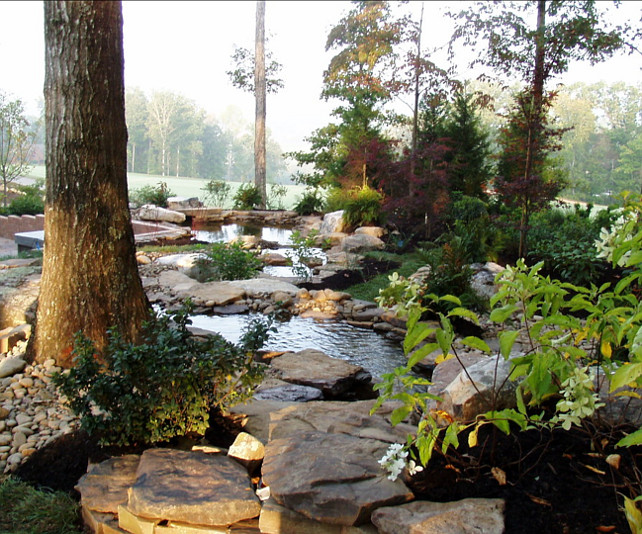 When it comes to materials, water features in Japanese style gardens are mostly made of ceramic or stone. Since it interacts with water, which is a naturally corrosive material, water features made of steel are rarely used. Wood is also very common and is in fact a traditional material used in these kinds of water features. However, there is a tendency for wood to rot or decay over time. If you really love wood, you can use it to accessorize or enhance the area but it would be best if these materials do not come directly in contact with the water.
Finally, if you want to use water features for Japanese style gardens, consult someone with some insight on how it's done. There's an art to creating Japanese gardens and different elements must be added and balanced together to make the garden flow well. You must also know exactly how much space you have before deciding on what kind of garden you would like to create. The good thing about Japanese gardens is that they can be built on pockets of your garden to create spaces that you can hide away in to relax. You can have several bonsai plants and a small water feature to create a space where you can go to and unwind at the end of the day.
See more Inspiring Interior Design Ideas in my

Archives.
Interior Design Ideas:

Paint Color
Interior Design Ideas:

Paint Color
Thank you for being here today, my friends. I hope you had a good time!
We'll talk soon again!
with Love,
Luciane at HomeBunch.com
Interior Design Services within Your Budget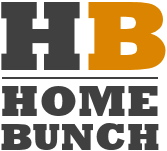 Get Home Bunch Posts Via Email

Sources: 1: Miriam's River House Designs, LLC. 2: Ami Saunders, MLA. 3: Rhino Rock llp. 4: Acadia Design Group.