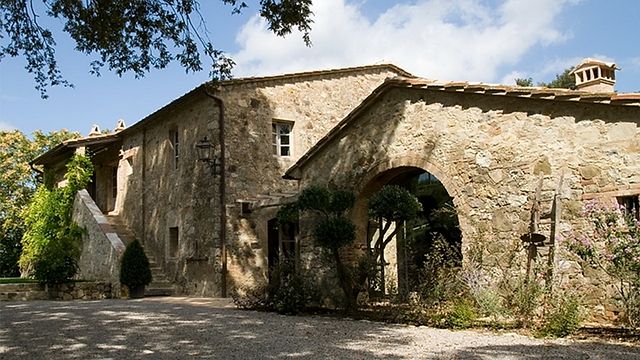 Do you feel you need a vacation? I know summer just ended but who can say no to a vacation to Italy? Actually not just Italy, but to Casa Fabbrini? Casa Fabbrini is a 17th century country guest farmhouse in Tuscany, nestled in the lands around San Casciano Bagni thermal baths, in the middle of the Val d'Orcia, immersed in the wine and olive groves that separate the historical center of the small town from the village of Palazzone.
The great thing about this place is that it works almost like a B&B. The prices are great for this kind of quality. I've always had a dream of going to Italy. I can imagine myself spending a few weeks in this place.
Please, come dream with me.
Italian Charm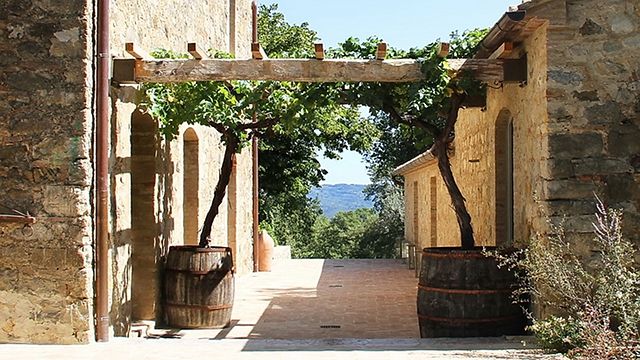 Dreamy!
Living Room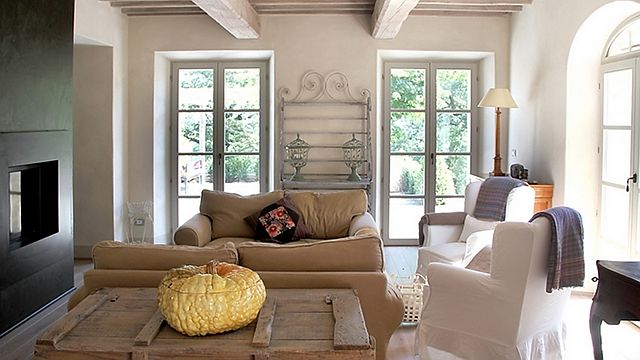 This Italian villa has authentic elements with a mix of more modern ones.
Comfort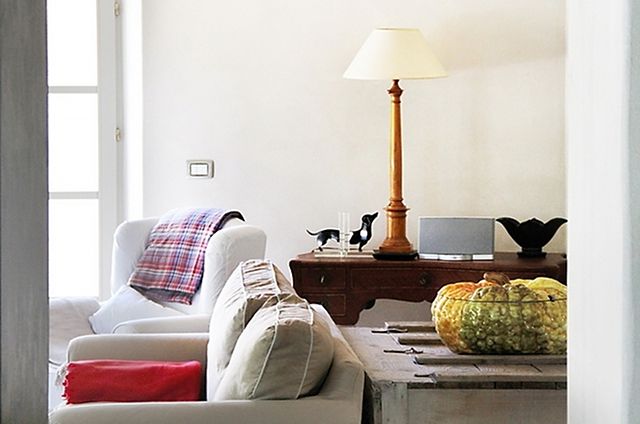 I feel like siting and relax in this place.
Read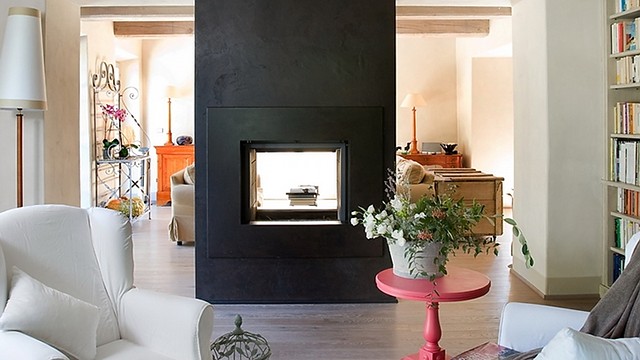 Chairs by the fireplace and books.
Postcards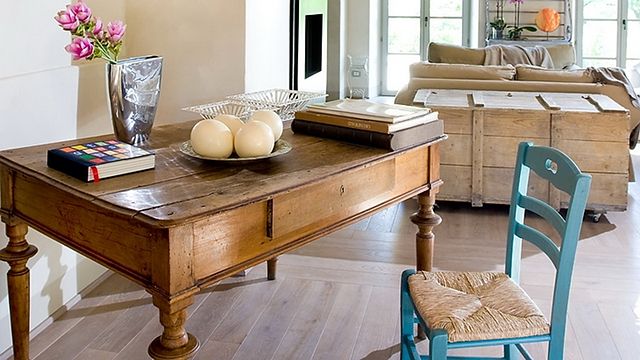 Wouldn't it be nice to write your postcards here? Greetings from Italy!
Dining Room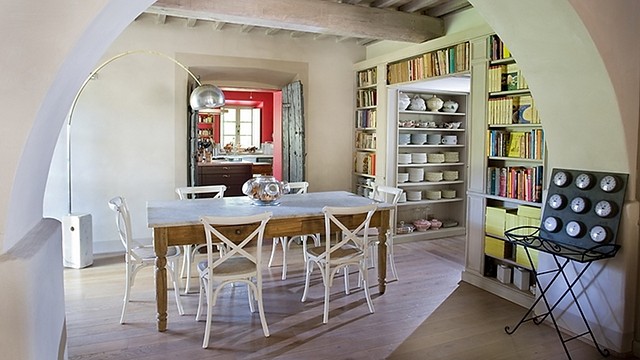 I love the simplicity and charm of this place! Take a look at the books in the built-ins and the plate and saucers collection.
Darker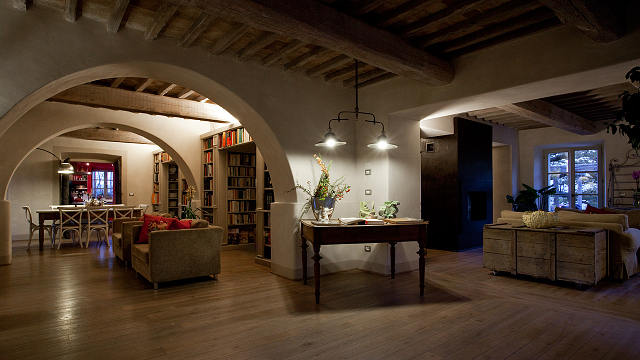 The same room during the night.
Flowers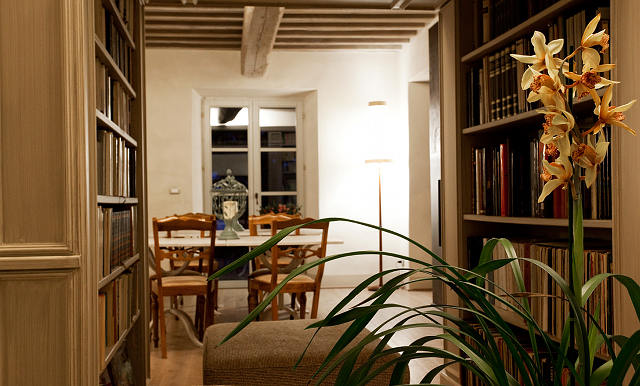 The built-ins in this place are beautiful!
Tutti
The country farmhouse has this beautiful room where all the guests can eat together like a big "famiglia Italiana".
Passione Italiana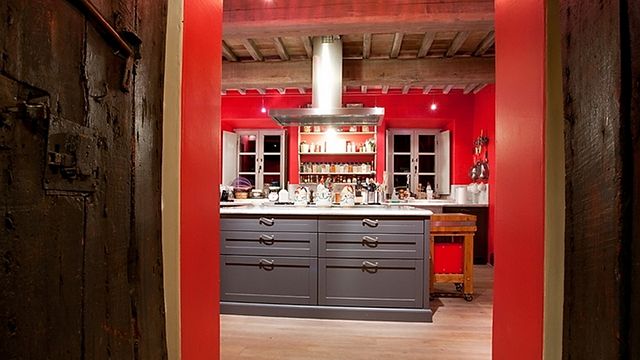 Oh, yes! Red kitchen!
Bella Cucina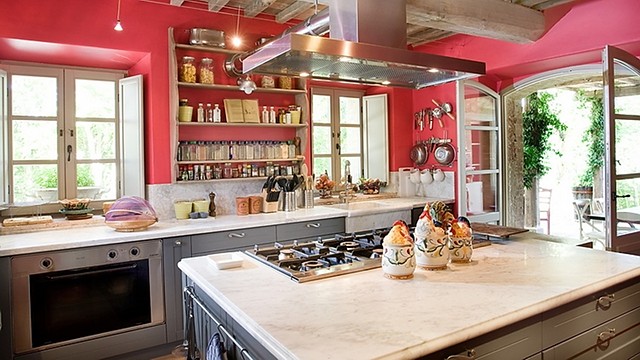 It's red and it's beautiful! If there's a place where you can have a red kitchen, it's in Italy! Think of all that tomato sauce. It simply disappears on these walls! I'm kidding!
Amore Mio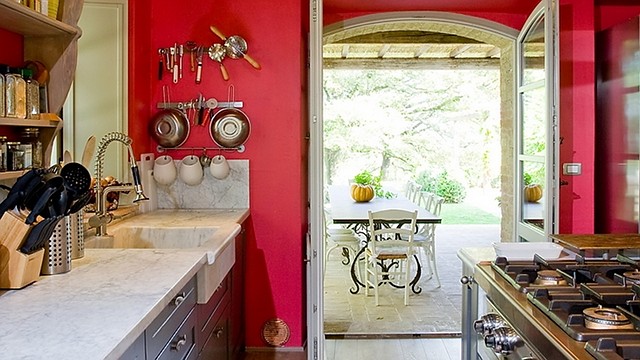 I never thought I'd fall in love with a red kitchen, but this one is so pretty!
Romantico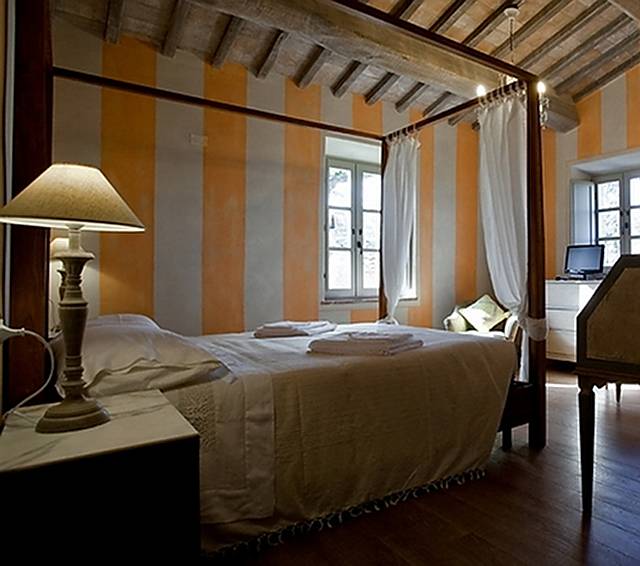 This is such a great bedroom. The ceilings are just amazing.
Paura?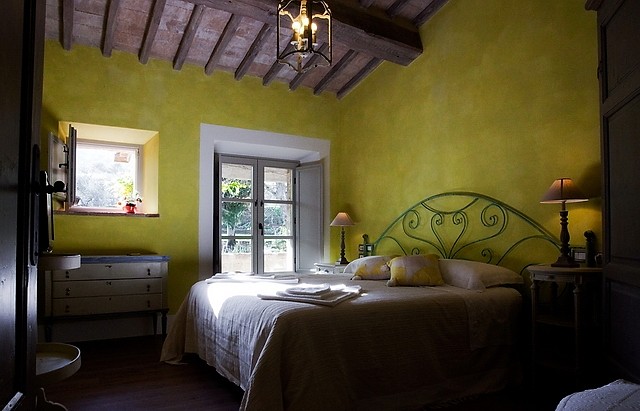 You simply shouldn't be scared of bright colors when decorating a villa.
Bongiorno, Italia!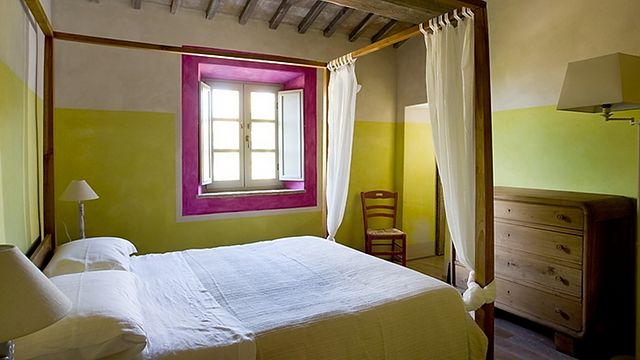 So cozy and bright!
Serenità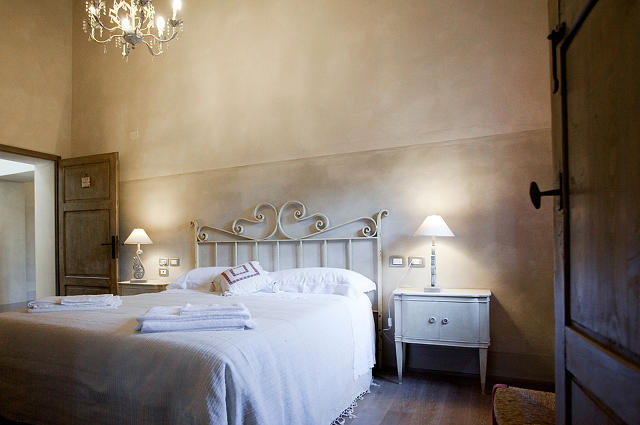 If you prefer a more relaxing vibe, this room feels just perfect!
Sognante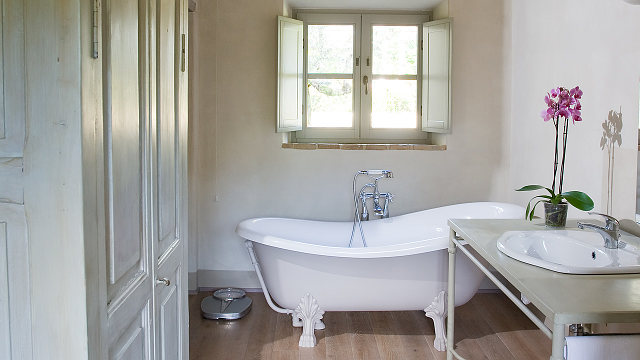 Isn't that a dreamy bathroom?
Spazioso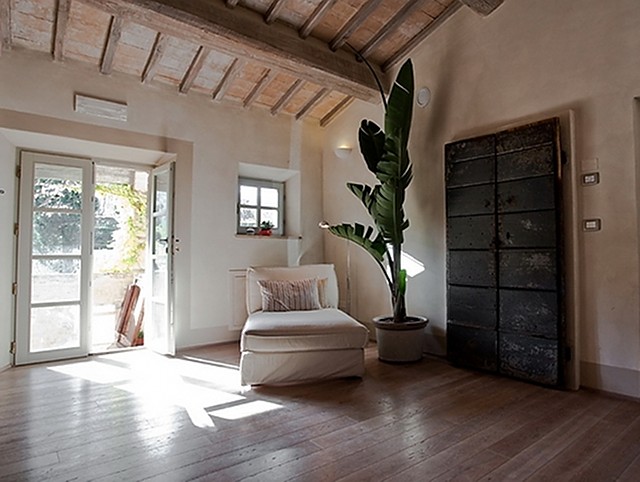 I really like spacious rooms like this one. Such a great place to read or just hear the birds singing outside in the garden.
Vegetables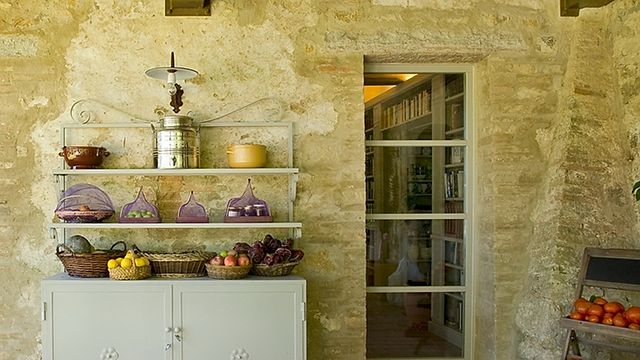 The owners plant their own vegetables.
More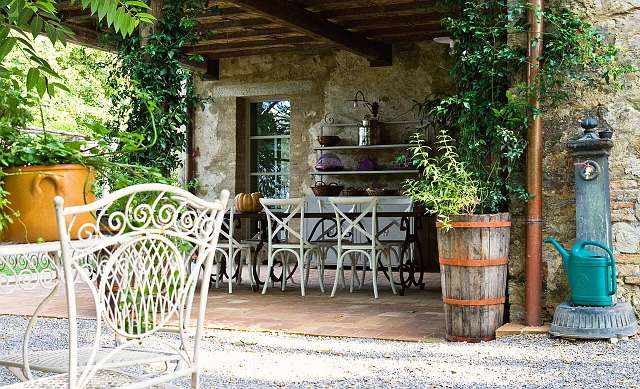 The more you see this place the more you want to be there. Now!
Cena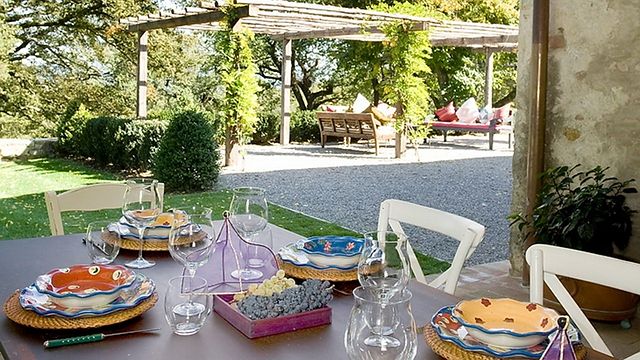 It would be lovely to have your dinner al fresco here.
Tranquillo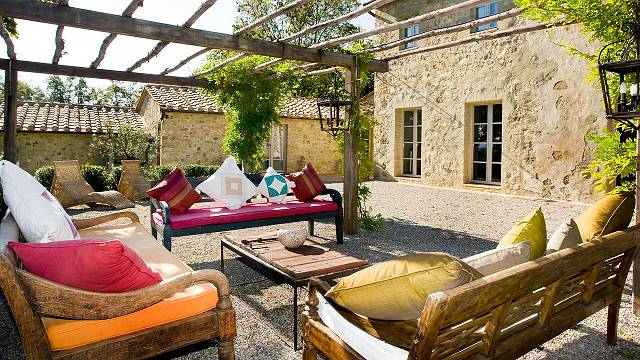 Thoughts by the sunshine.
Comfy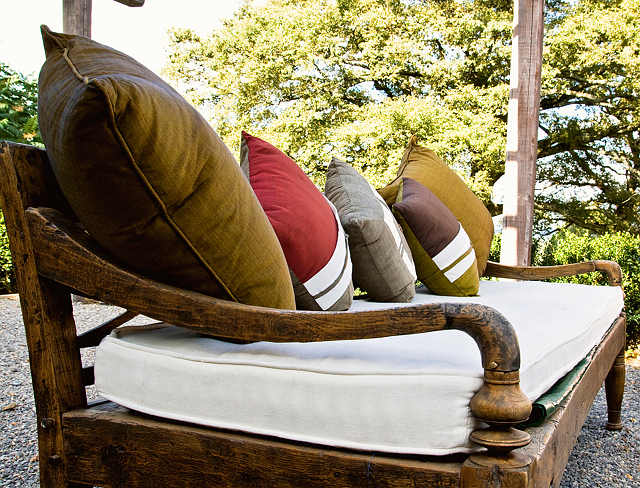 So pretty and comfy!
Scala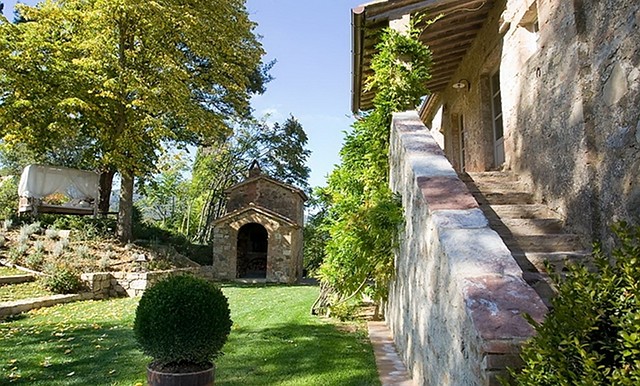 Lovely.
Cortile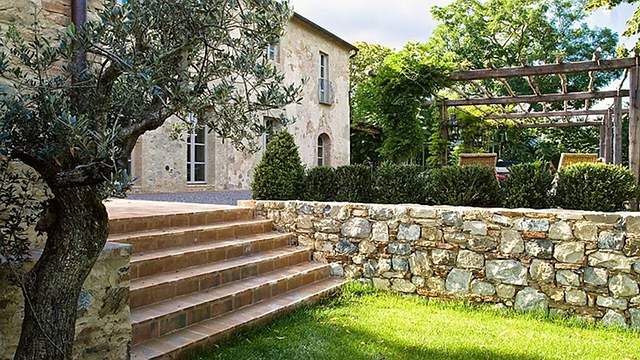 This place is stunning!
Foto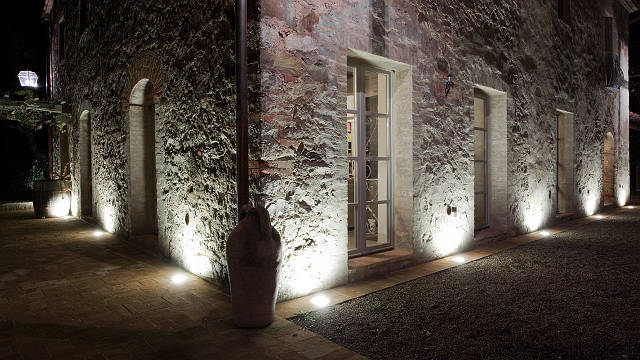 I love this picture of the house during the night.
Notte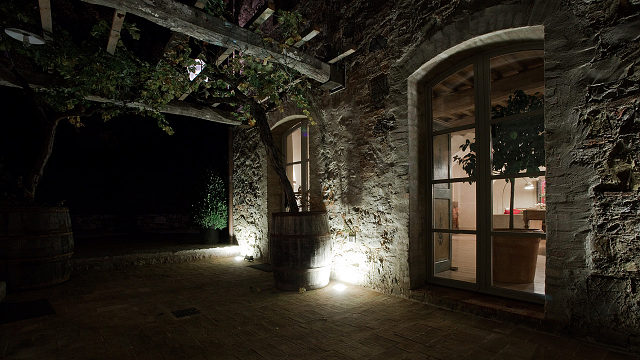 The light reflecting the stone walls is amazing.
Vista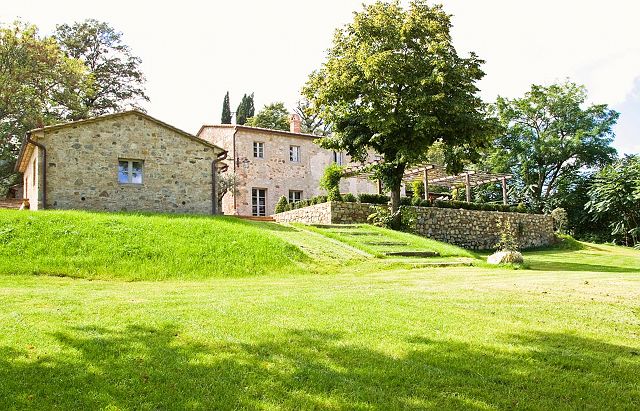 Gorgeous Casa Fabbrini!
Alberi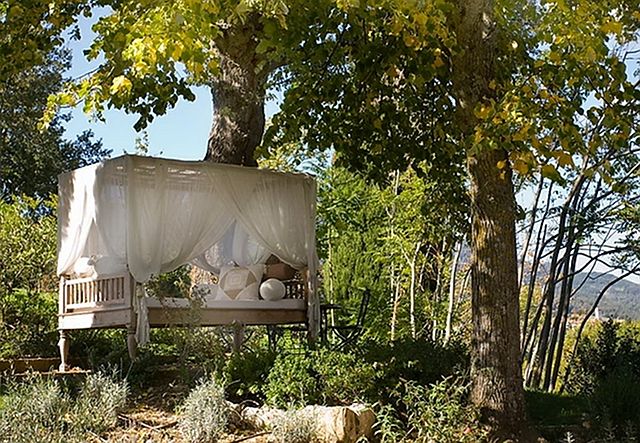 Wouldn't you want to be there?
Belezza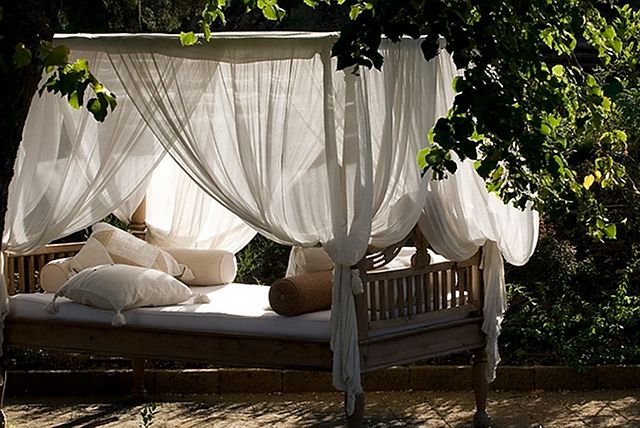 So beautiful and romantic.
Solamente Io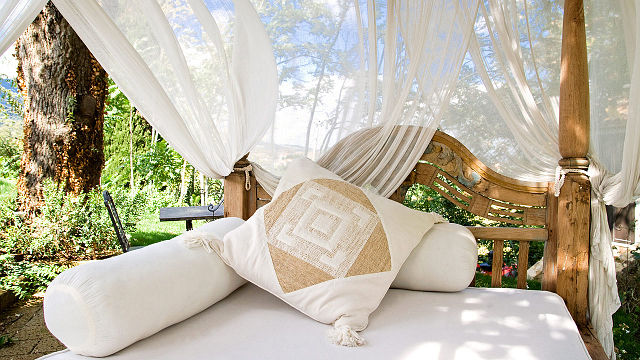 This would my favorite spot.
Piscina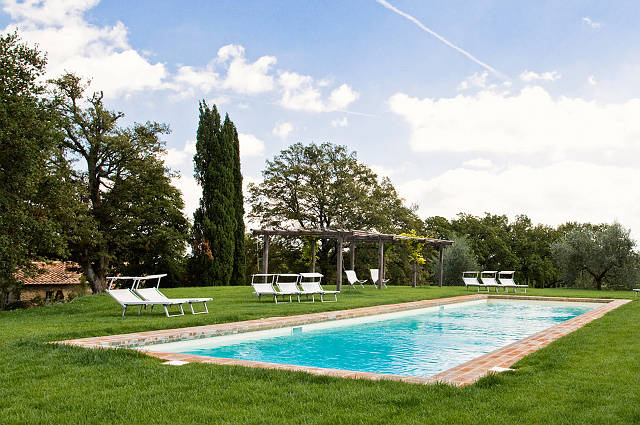 Stunning pool and surroundings.
Colline
Inspiring and peaceful.
Don't you feel the urge to be right there? I'm dreaming with this place and I so wish I could go there. Well, maybe some day, right?
Did you have a good weekend? Did you have any time to do something fun? I hope you had a relaxing weekend so you have lots of energy to have a very productive week. I'm planning on working quite a lot during this week and I feel good about it. It's important to feel motivated in whatever you do, it's important to want to do it better. Being the kind of person that "goes for it" and accelerates their dreams to become a reality.
Have a blessed week!
xo
Luciane at HomeBunch.com
Get My Help with Interior Design: HB's Design Service.
Come Follow me on Twitter: Twitter/HomeBunch