If you own your office space, or strata give you permission to make some minor changes then you're in luck. This article will go over some creative ideas that will transform your office space into a work environment even Google will be jealous of.
Here are a few ideas that you should consider for your room.
Ideas For Your Office Space
There are a lot of businesses that convert their office to be a fun and energetic place to work. Often if you're at a work desk and staring at a computer, it's great to get up and walk around, and games are not only good exercise, it's great for team building purposes.
Get Into Table Tennis
Often creative agencies will take on this strategy of getting a table tennis table for the office. You move around a lot, they're short games to 21 and it encourages people in the office to play and build a relationship. This simple investment might set you back $500, but productivity will increase and you've often made your money back within the first week.
Other great ideas include indoor basketball, provided nothing can get broken in the space. You can also play indoor cricket if you have a soft ball.
Play With The Lighting
Many might not think that lighting is an issue in a work environment, but it can impact productivity in many different ways.
Let's start with the obvious on lighting tones. Placing a warmer feeling of lights, generally more orange tones, inside could make people seem sleepy and slow. Cooler lights often give a brighter feel to the place, opening up the eyes and attention to what is in front of you.
Tinting the windows can cool down your room if you're in a warmer climate. Also the glare and heat that comes through your windows will be reduced heavily. Wall color can make a huge impact with how the room looks inside, and where the light bounces from. Lighter colors can make the office space seem bigger and less claustrophobic.
If you're not into tinting or painting, and want to be able to block out most of the direct sunlight coming in then louvre shutters are a great feature to add to office windows. They will protect your windows, keep heat out and they come in ranges where the slates can be adjusted, or you can slide the shutters to the side to let light in. You have more control with louvre shutters over tinted windows.
Installing A Wall Feature
Often installing an amazing wall feature will improve your workplace and impress any guests that enter the office. Installing some large artwork or building a built-in cabinet gives a feeling of excitement to the workplace and it can get quite creative if you include all staff members in the planning of the feature. It's a great team building exercise and an excuse to show some creativity.
Posts of the Week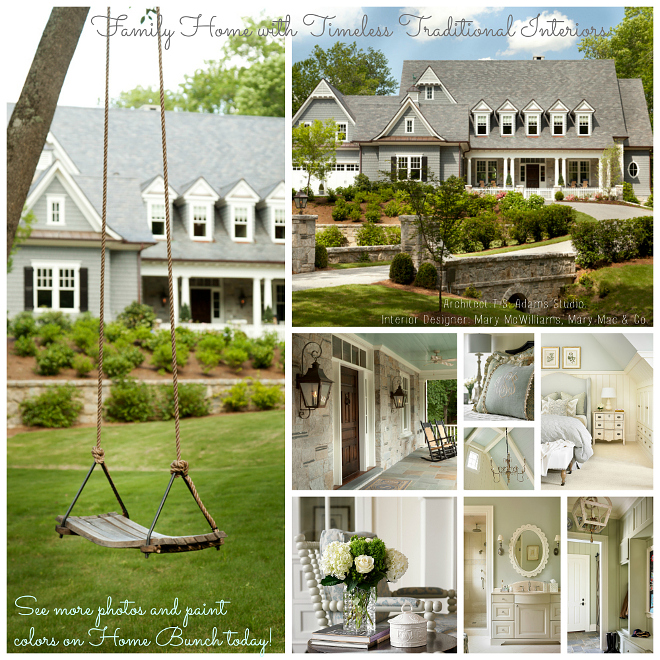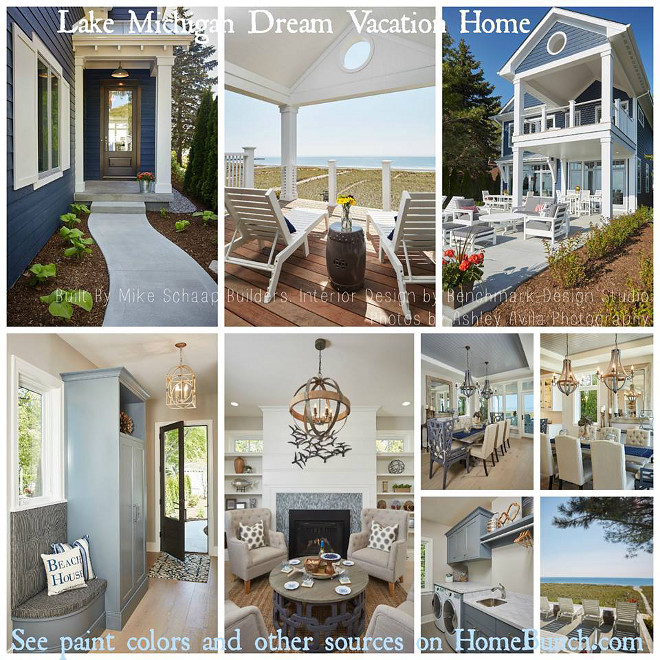 Most Pinned Post of the Month: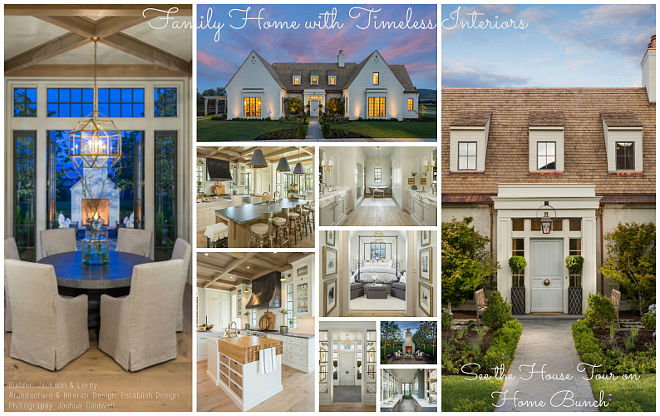 See more Inspiring Interior Design Ideas in my

Archives.
Interior Design Ideas:

Paint Color
I hope you've found these tips helpful, my friends!
See you guys tomorrow!
with Love,
Luciane from HomeBunch.com
Interior Design Services within Your Budget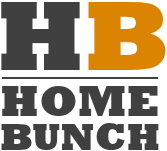 Get Home Bunch Posts Via Email