Swedish interiors always make me dream, and this bachelorette apartment in Sweden is no different. I think this place has so much architectural interest. I also like the fact that the walls are painted white and the floors are also kept very neutral. Doing this you reflect more light and have so much more space to be creative with colorful accessories and plants.
This particular space has really beautiful ceiling beams, which were stained in a deep brown color, contrasting with the white walls. I also like the furniture in this place. It's functional, pretty and very casual.
What do you think about this? Would you live in this bachelorette apartment in Sweden?
Homey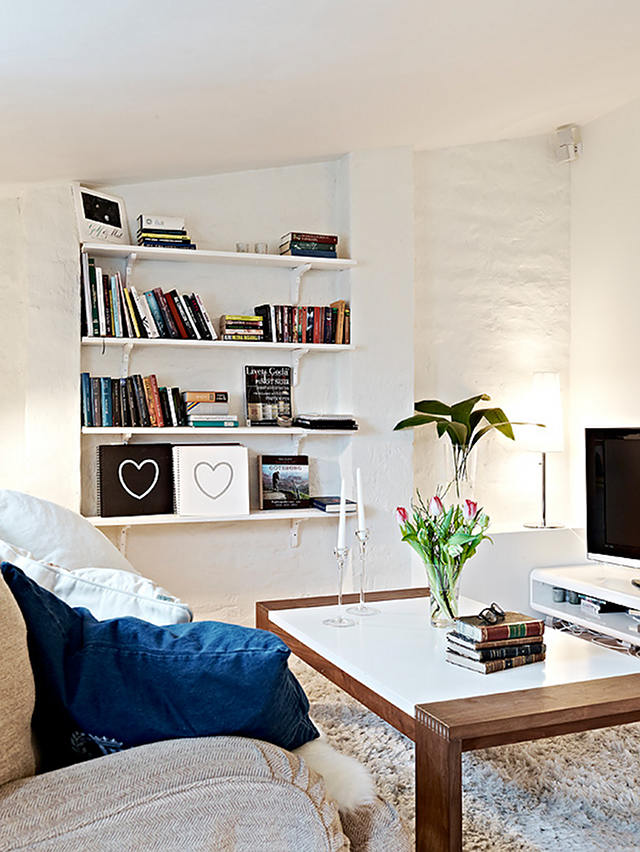 This place is not big but it feels really welcoming. Really cute heart notebooks.
Open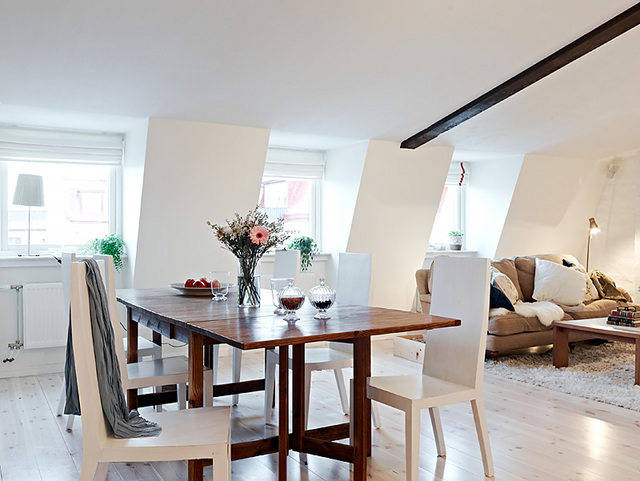 The main floor feels really open and airy. Sleek furniture makes the room feel even larger.
Art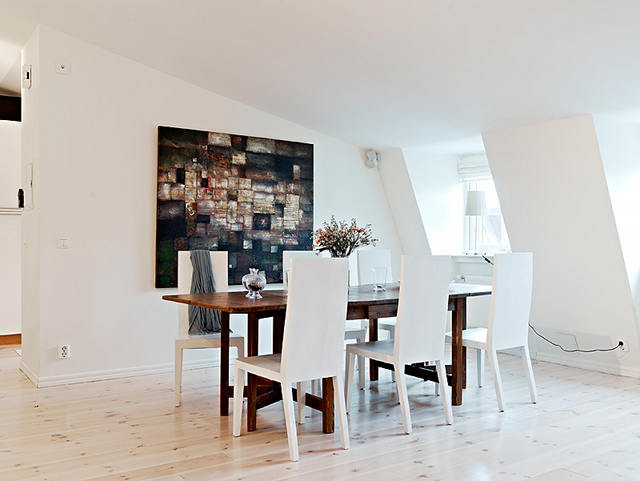 The best way to bring color and interest to white walls is using beautiful artwork.
Chair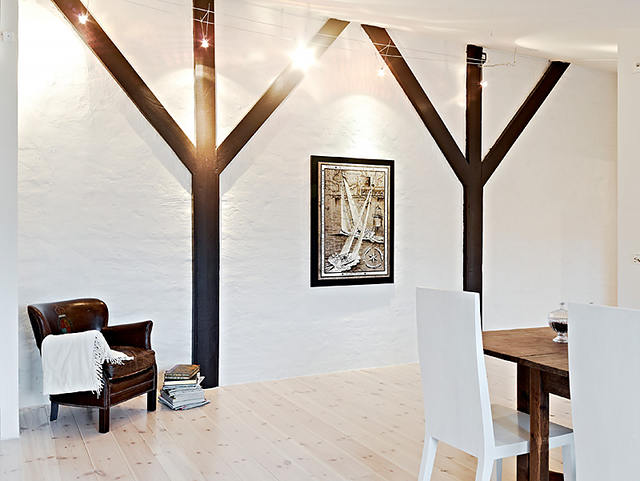 Leather club chairs are very sexy, especially when used in an unexpected place such as this one.
Walk On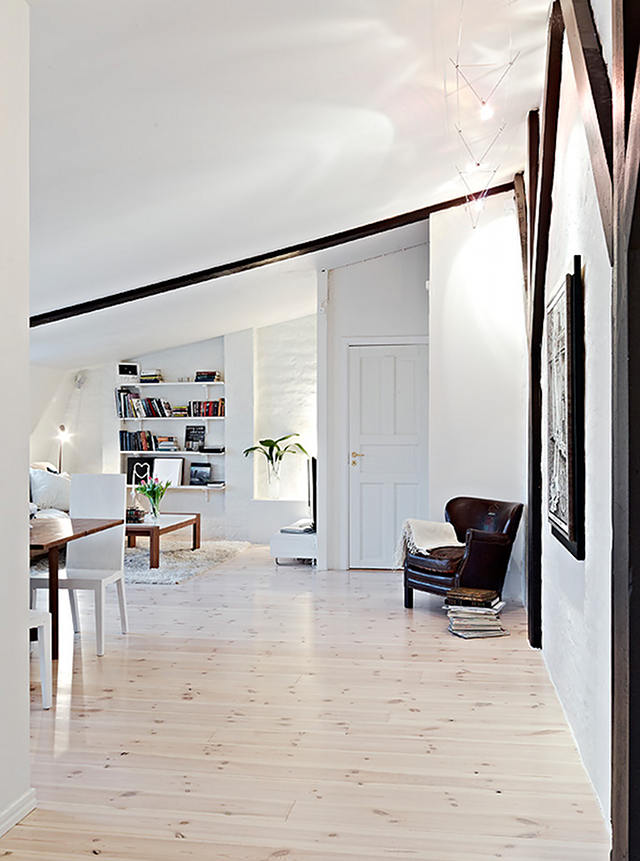 Love the contrast with the walls and the connection it forms with the wooden beams.
Kitchen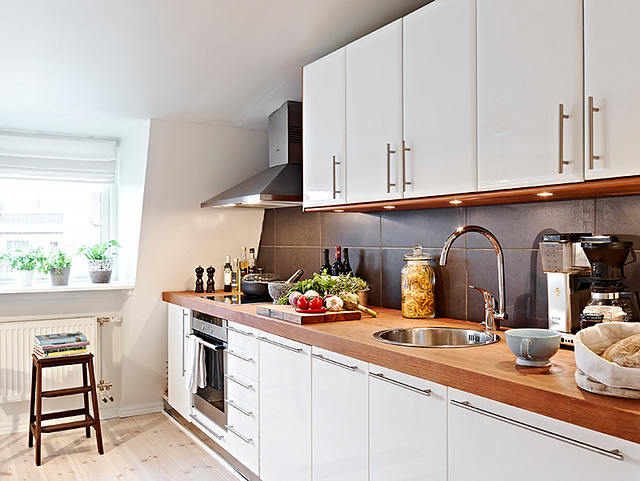 Well designed. This kind of countertop adds some warmth to this modern kitchen.
Eating Area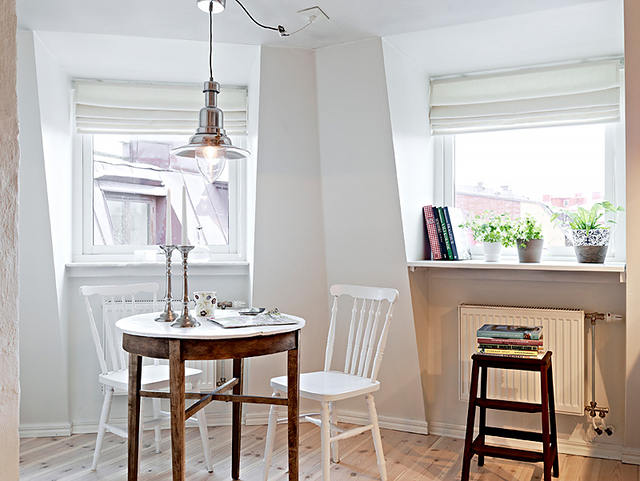 The simplicity and charm of this tiny eating area is the reason for this post. This just feels really cozy.
Curvacious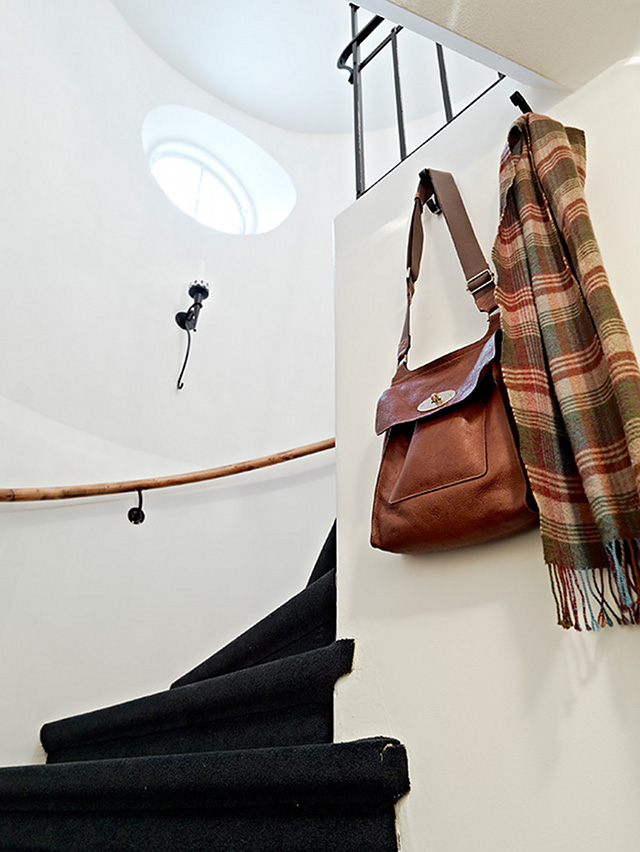 The black carpet should go… they take too much effort to keep clean. You see every little speck of dust.
Window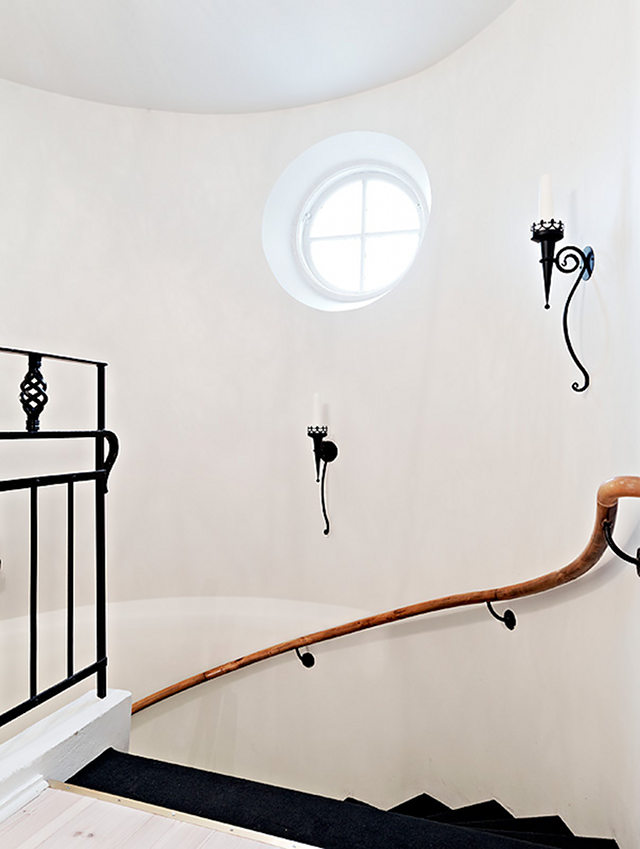 This staircase is beautiful and that little window is adorable.
Classic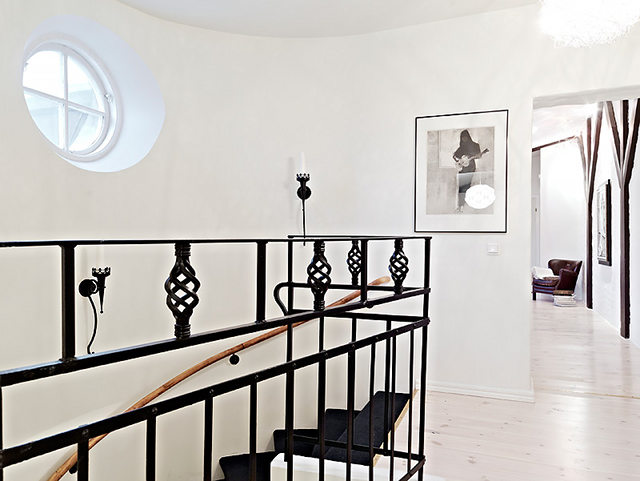 Black and white is always a classic. You can see this place in 20 years and it will still look good.
To Play and Sleep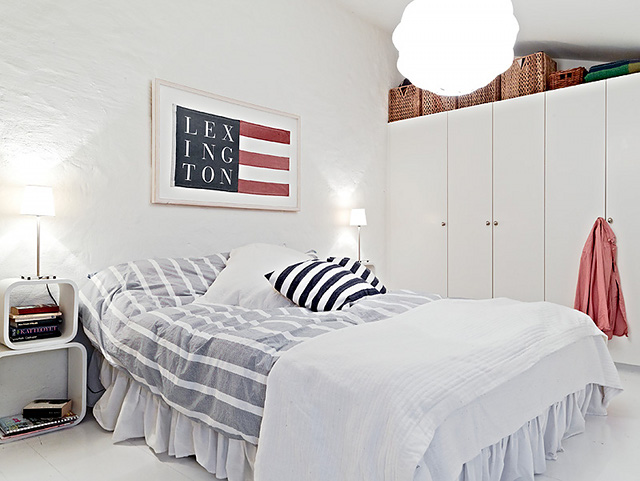 This bedroom is very young and totally casual. It's actually fun! Great high ceilings and textured walls.
The walls of this apartment remind me of a giant canvas. The walls of our homes are just like that — giant canvases where we can create our own work of art.
Let's all try to have a beautiful day? Starting by believing that you'll have a beautiful day.
xo
Luciane at HomeBunch.com
Come Follow me on Twitter: Twitter/HomeBunch
Source: Stadshem.