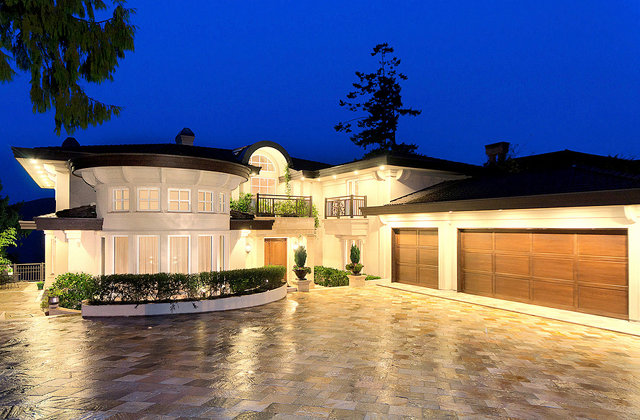 West Vancouver is one of my favorite places to be in Canada. It's located in British Columbia and it's a place where you can enjoy nature and city life almost at the same time. With gorgeous mountains, the ocean, and many wonderful shops, this is a dreamy place to live. This house located by the sea is a real gem, with 5 bedrooms, 6 bathrooms, stunning and spacious rooms overlooking the waves. This is a very special home, but like almost every house in West Vancouver, you'll have to write a big check to call it "home". A big check in the amount of $ 12,998,000, which I honestly think is way too much — but you have to consider the location of the property, I guess. Would you spend this kind of money for a house? Or would you build your own dream home?
I hope you enjoy this tour.
Foyer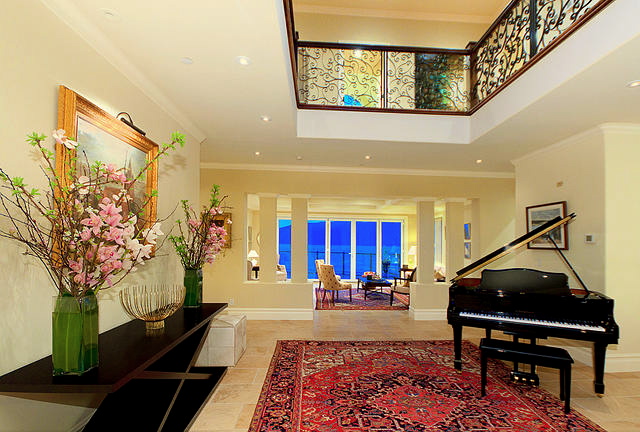 This is very well-appointed foyer. I really like the console.
Living Room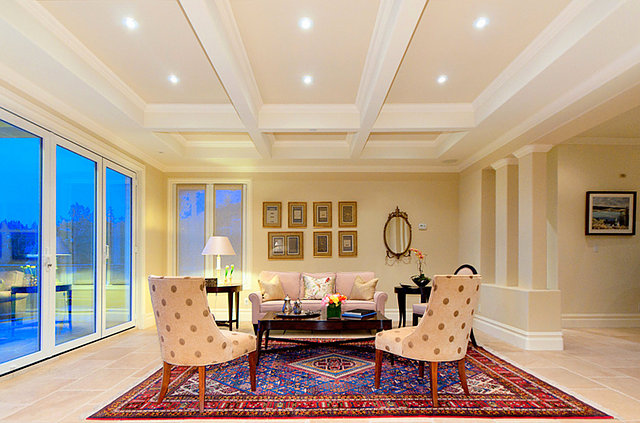 I like this "clean look". Adding color with a beautiful rug is always an interesting touch.
Mountain & Sea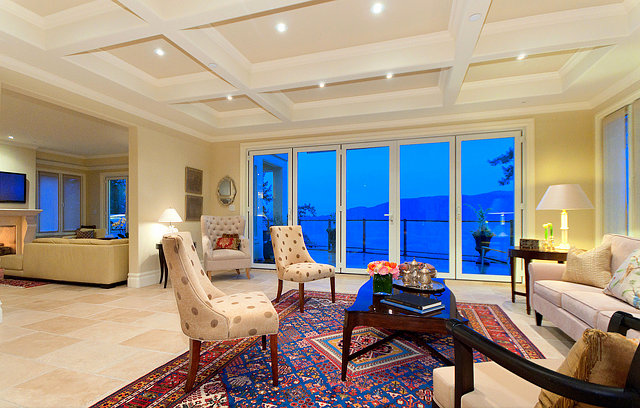 The views in this house are simply enchanting! The mountains and ocean… wouldn't it be nice to sit on one of those chairs and savor the views?
Dining Room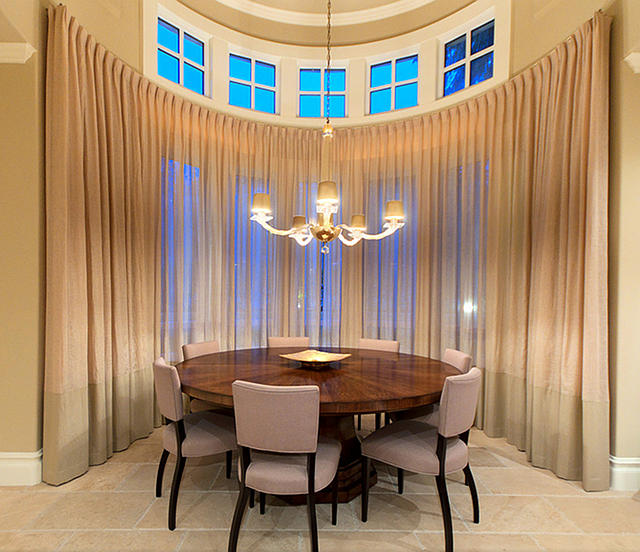 The neutral pallet of this dining room makes this room feel serene, but I'd add more to that table, maybe some beautiful flowers to bring color and life to this room.
Family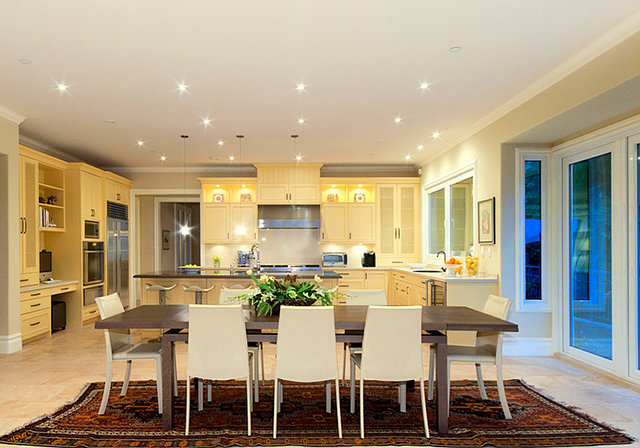 Beautiful choice of a dark-stained wooden table with these sleek white leather chairs. I like the look of a rug under a table, but I always wonder how can you keep it really clean. Maybe it would be easier if you don't have small children.
Kitchen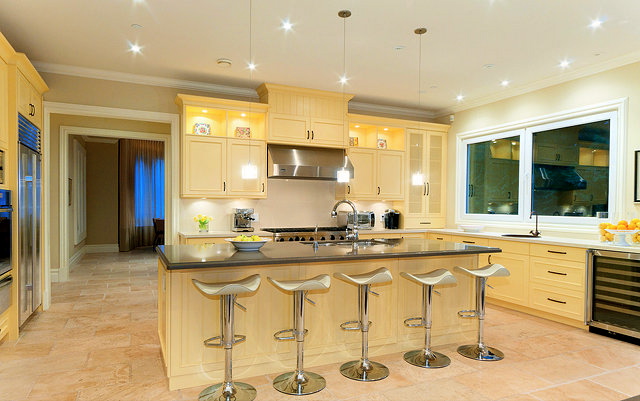 One thing I really like in this kitchen: the color. It reminds me of butter!
Sun Rays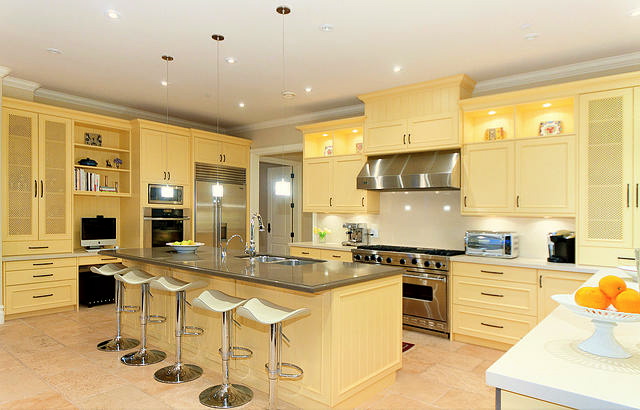 I never really think of yellow in the cabinets, but it feels really welcoming. What do you think?
Open Space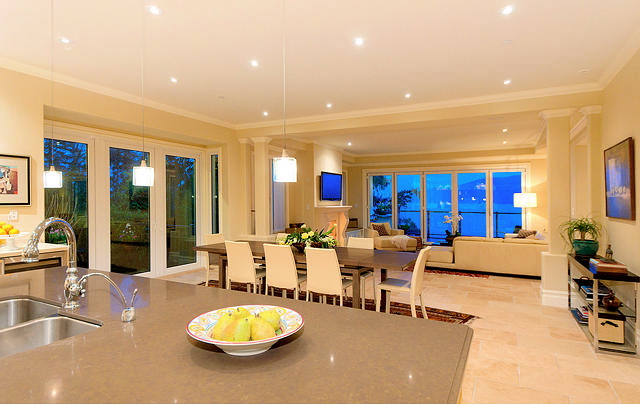 Wonderful views and very well designed. You can cook, eat and watch TV within this space.
Butler's Pantry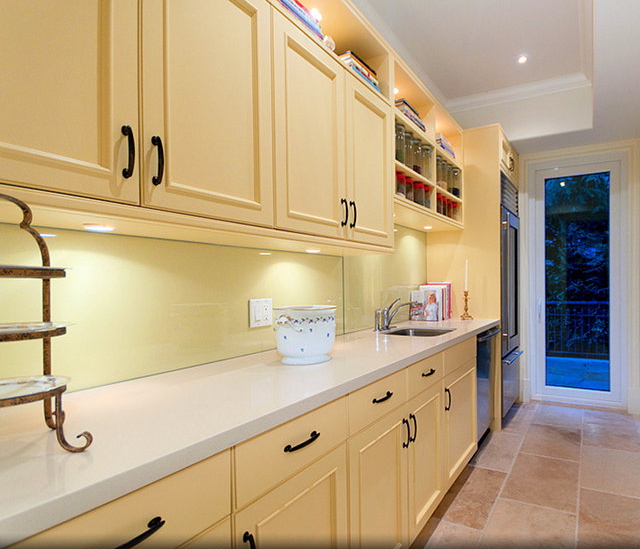 This butler's pantry is very useful and very pretty. Love the idea of having an extra fridge/freezer.
Family Room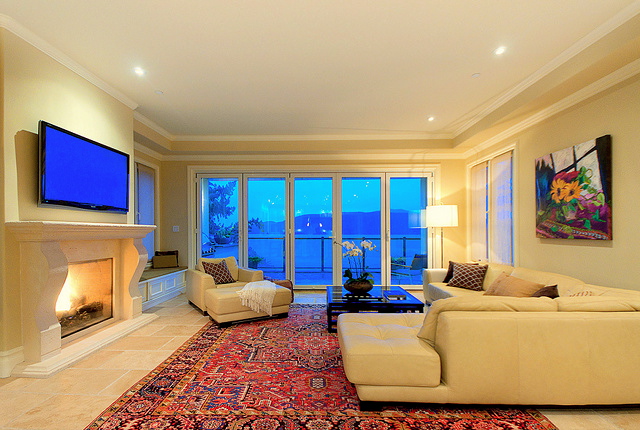 The ideal family room has lots of space for everyone, it's comfortable and easy to maintain. I always recommend leather couches in a family room if you have children, because they're very easy to clean.
Cozy Nights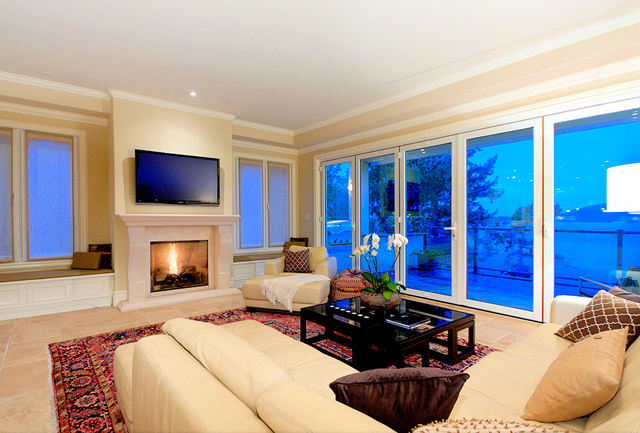 Isn't that a wonderful place to watch a movie with your family?
Powder Room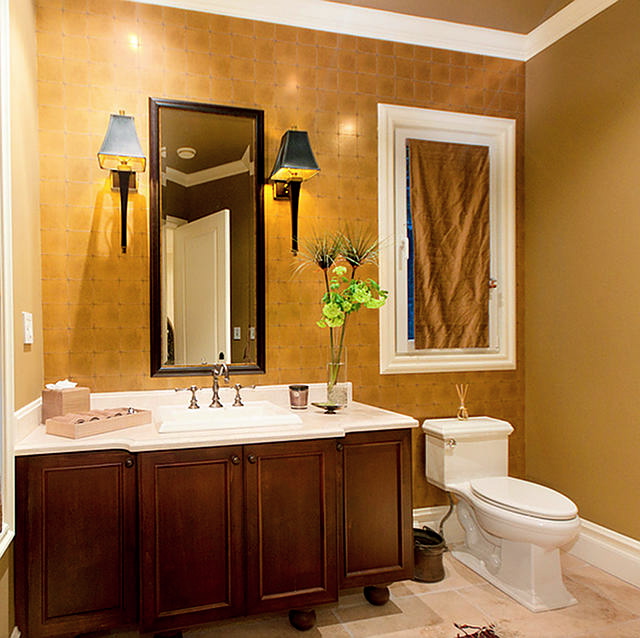 I really like this powder room but I wish they had chosen another kind of fabric for the window, or at least ironed it. Am I too picky? 😉
Staircase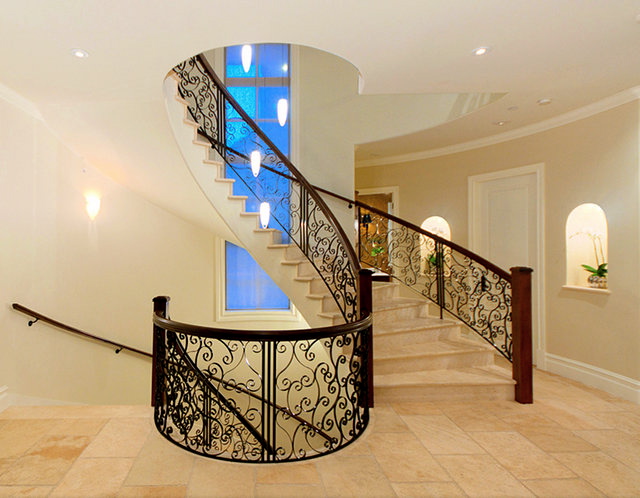 Beautiful iron work.
Mezzanine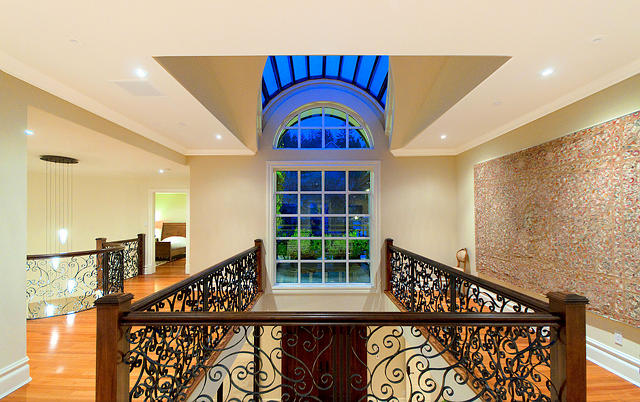 This is a very dramatic landing area. Simply gorgeous!
Master Bedroom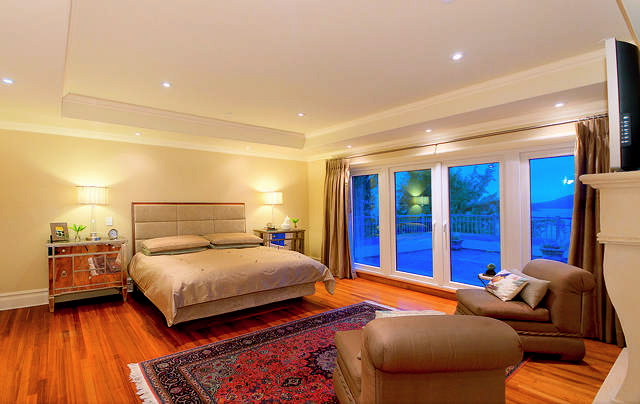 Very spacious and stunning ocean views.
Fireplace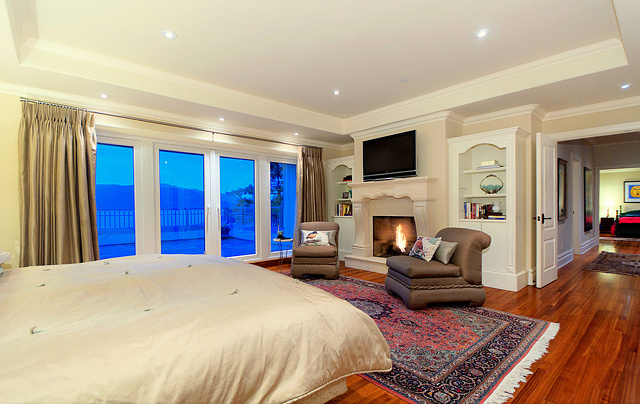 The great features in this room are the fireplace and the ocean view balcony.
Kids' Room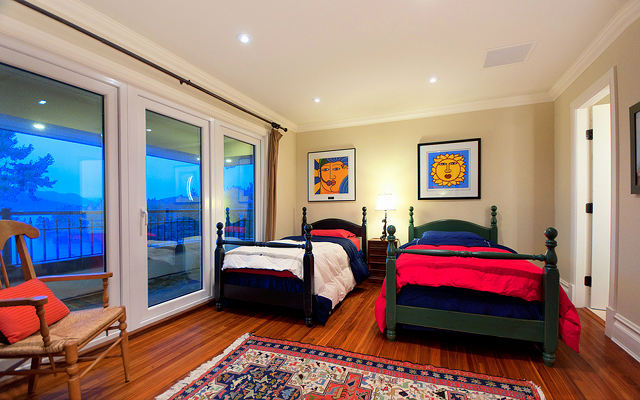 I really like these beds!
Basement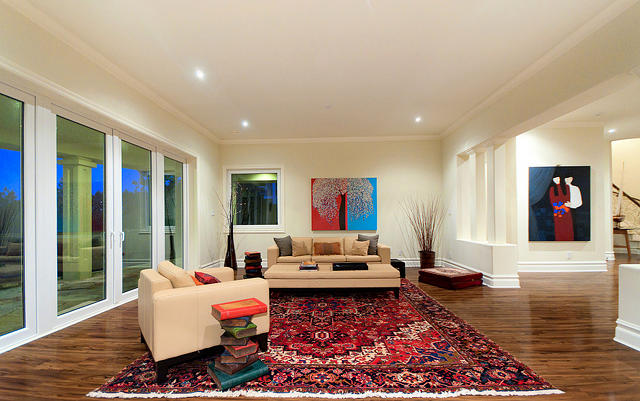 Oh, what a basement! Isn't this room fun? Take a look at these book side tables.
Pool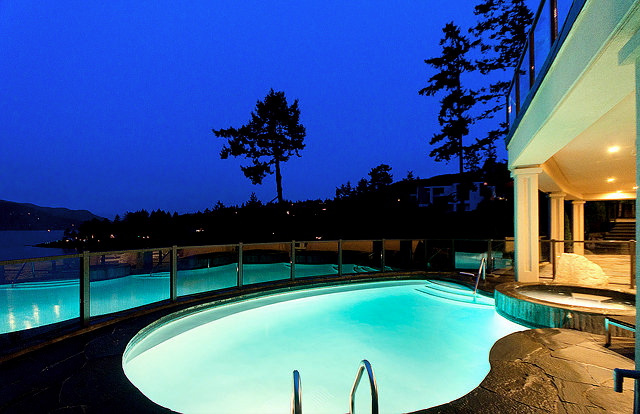 A wonderful place to spend your summer.
Views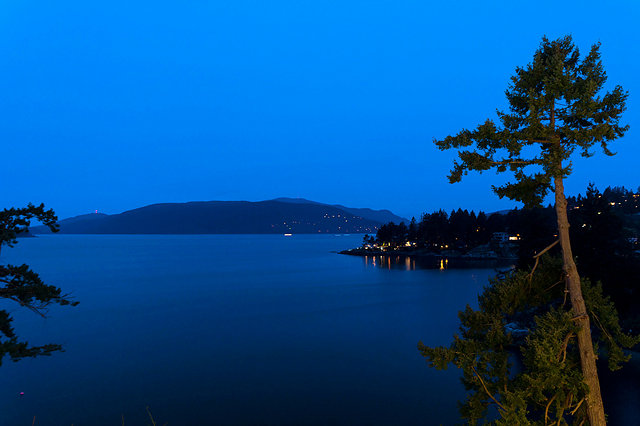 There's a reason they call it "Beautiful British Columbia".
What do you think of this house? I liked the decor and the views are just amazing. There's nothing more inspiring than seeing the ocean and mountains. But do you think this house is worth almost $13 mil? Can't wait to know your opinion. Leave me a comment telling me what you think, ok?
Thank you for being here. Your presence is always appreciated!
Have a wonderful day! 🙂
xo
Luciane at HomeBunch.com
Come Follow me on Twitter: Twitter/HomeBunch
Source: Jason Soprovich.