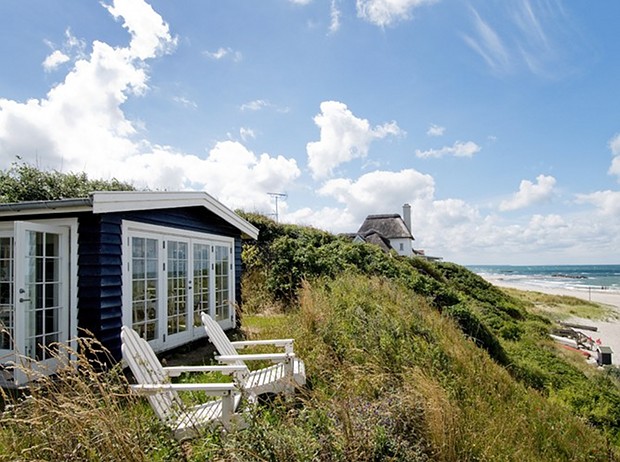 I first saw this cottage at Campagne Decoration and this little place got stuck in my mind, I kept thinking how wonderful it would be if I was enjoying a sunny day in a pretty place like this one. Every cottage should be as simple and comfortable as this one. The lighter the better! Natural light should be a priority. Windows and doors galore so the breeze can come in at all times. My favorite kind of cottages are shabby-chic and if I had one, I'd be looking for great finds only at garage sales and flea markets — where we can always find items with character and some history.
When it comes to this particular place it wasn't hard for it to become this magical, because the best presence here is the ocean. I truly believe that nothing makes a place more beautiful than having the ocean right beside it!
Gardens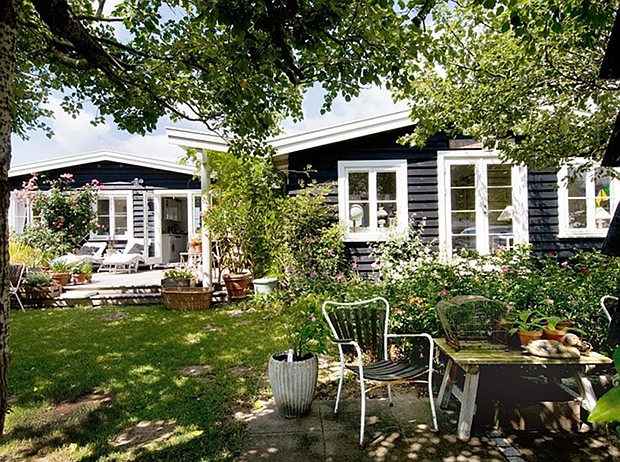 Really beautiful and romantic.
Views
So comfy and welcoming! I'd sit here and stare at this view for hours. Don't we all need moments like that? Where all we do is look at something relaxing so we can let go of anything that's bothering us. I hope you have a spot in your house where you can just sit and find yourself again.
Open To The Sea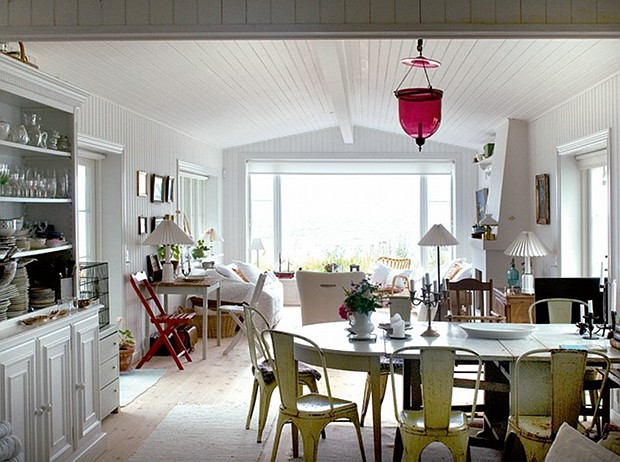 This beautiful Swedish table and chairs were originally purchased in an auction.
Dining Room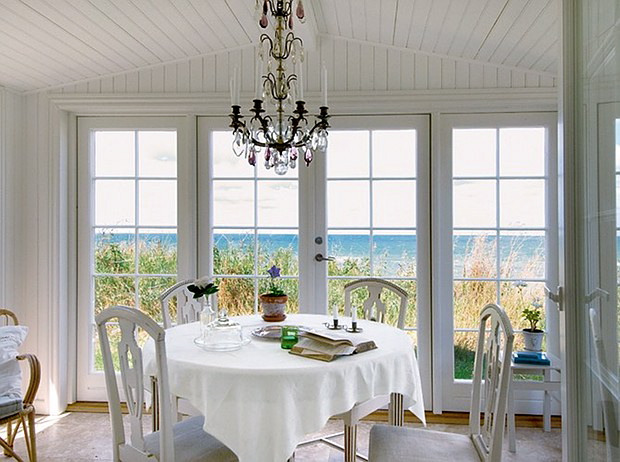 Simple yet beautiful furniture keeps your eyes where it should be: on the view! The chandelier brings some charm to this dining room.
Vintage Beauty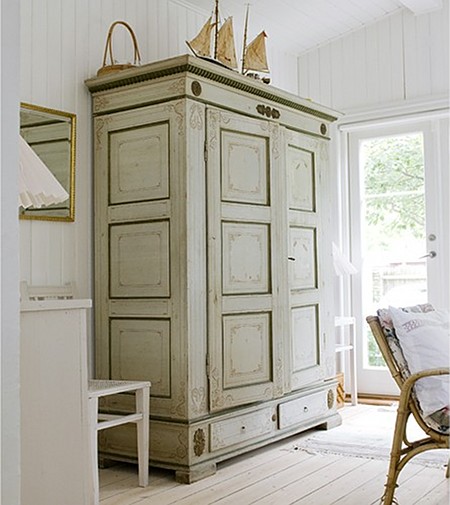 I'm in love with this cabinet. It's simply stunning!
Salvage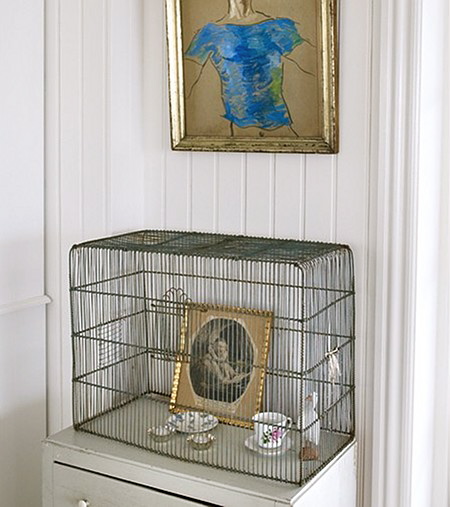 Before throwing anything in the trash, think twice. A little bit of creativity is essential to have an unique home.
Family Living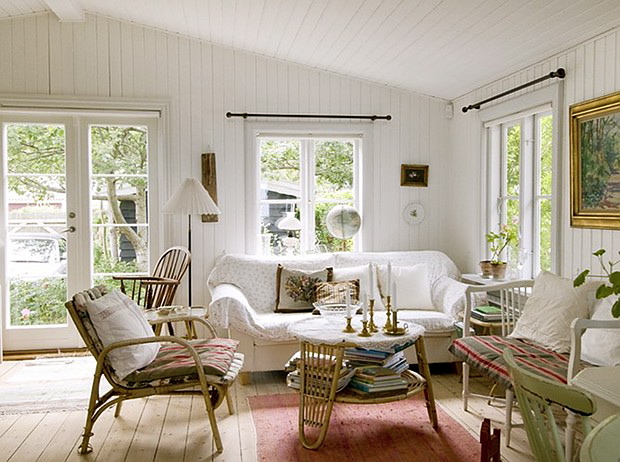 The laid back rattan furniture is perfect for a cottage.
Master Bedroom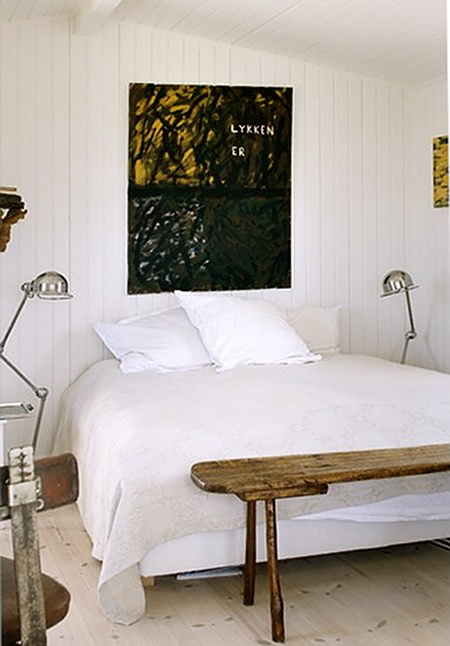 Comfy, cozy and stylish. I love benches, especially vintage ones like these in the picture. This bench comes from a Chinese antique shop.
Drink By The Waves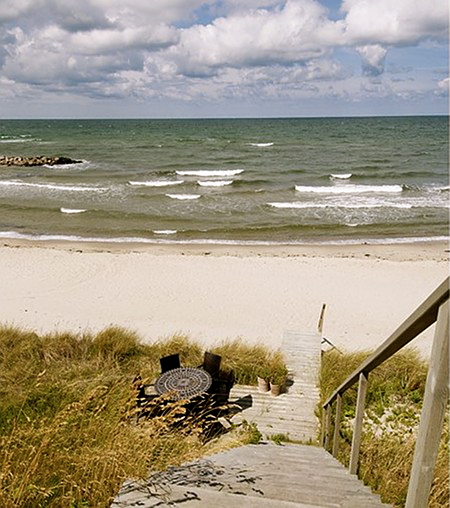 Perfect scenery and a perfect table for some drinks on the sand.
Just by seeing this place I feel a little bit warmer and I just can't wait to walk on the beach again!
I'm wishing you a day filled with blessings! See you tomorrow! 🙂
xo
Luciane at HomeBunch.com
Wonder what I'm up to? Come follow me on Twitter: Twitter/HomeBunch.