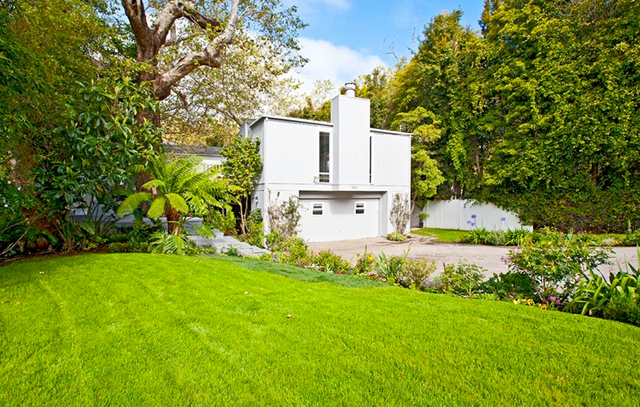 You've this heard already: never judge a book by its cover, right? This home is just like that! When you look at the first picture you never picture a cozy and cottage-y feel inside. This home is the kind of house that surprises you when you get inside. I usually think the exterior should have a connection with what to expect inside, but being surprised is also very exciting.
This Malibu cottage is located close to the beach, and it's surrounded by a gorgeous 200-year-old sycamore tree, which gives an enchanting feel to this place. The house also offers 3 bedrooms, all with French doors to a patio, 2 bathrooms and gorgeous bead board hardwood floors. I think the price is fair for Malibu: $1,249,000. Take a look and let me know what you think about this place.
Welcome Home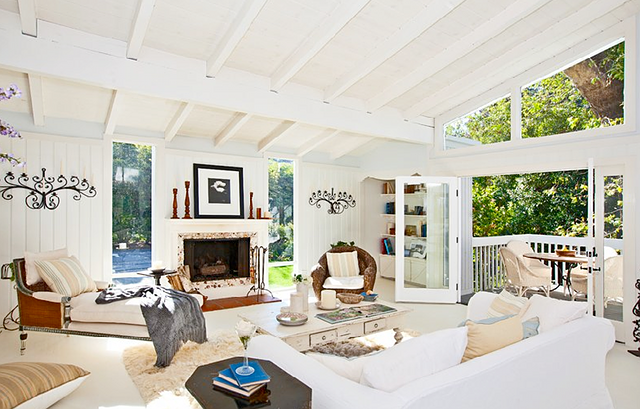 Isn't this totally unexpected from outside? I simply love this bright space!
Living Room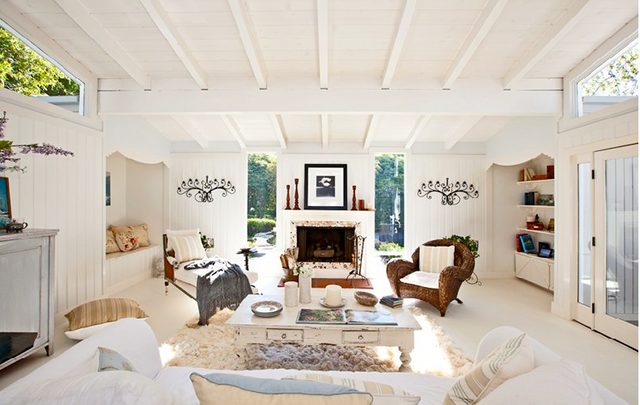 Take a careful look at this place. Can you see how charming it is? I love the bookshelves on one side and the little seating area on the other.
Have a Seat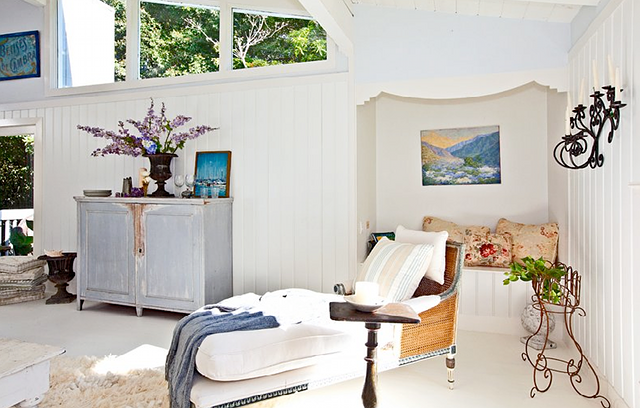 Cozy, welcoming and pretty.
Room To Roar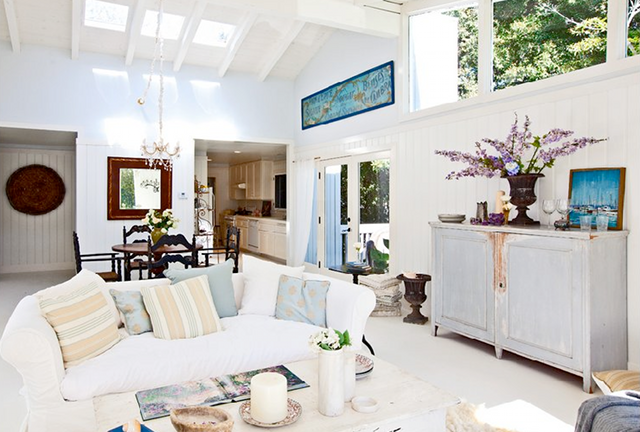 This open space feels big but also cozy with the right placement of the furniture.
Blue Dining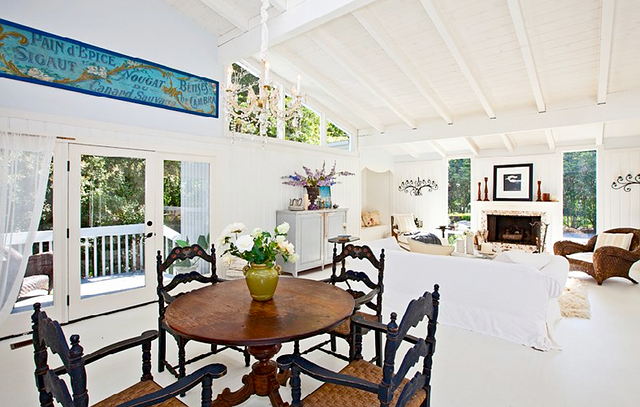 The blue artwork brings some color and reminds you that you're close to the sea. This place is just lovely!
Kitchen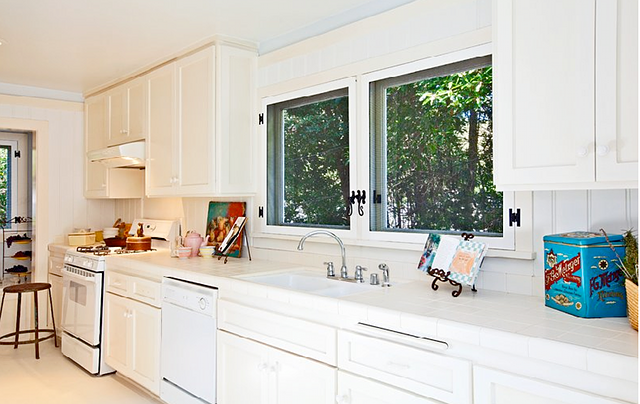 Very clean and cute.
Chandelier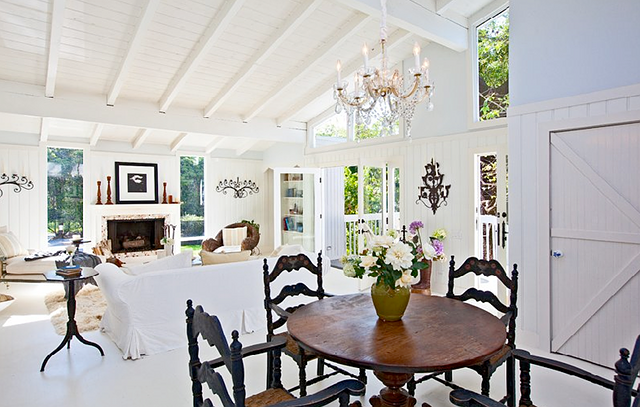 I like the delicate touch of a chandelier in this space and the the door by the dining room is so pretty!
Master Bedroom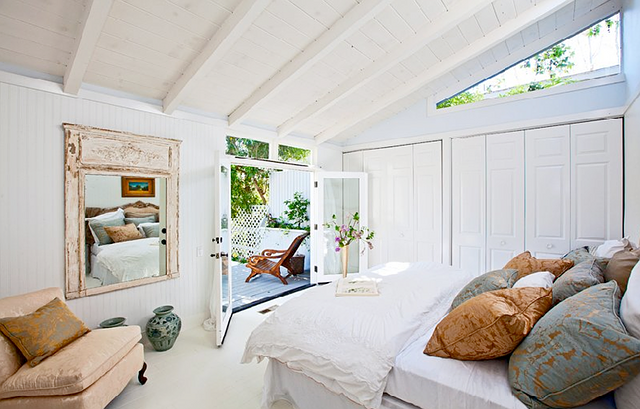 Very comfortable.
Shade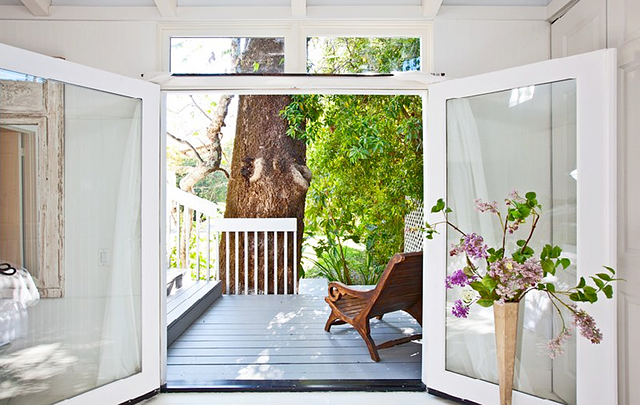 Great French doors to the patio.
Bathroom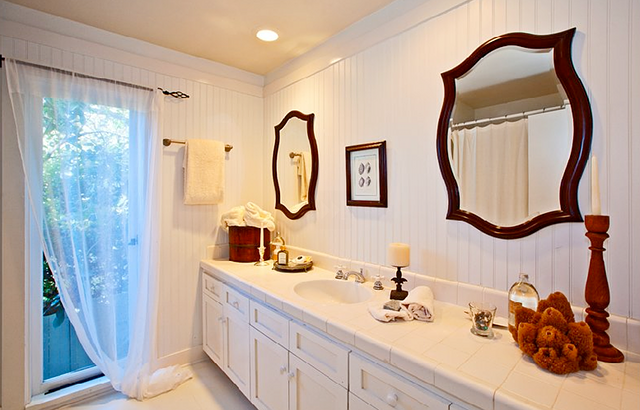 I really like that every room of this house was well decorated, including this bathroom.
Girl's Bedroom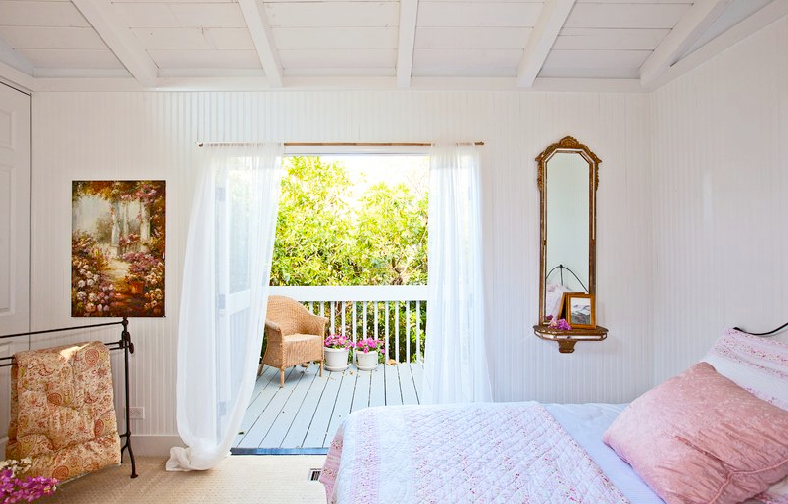 Breezy…
Boy's Bedroom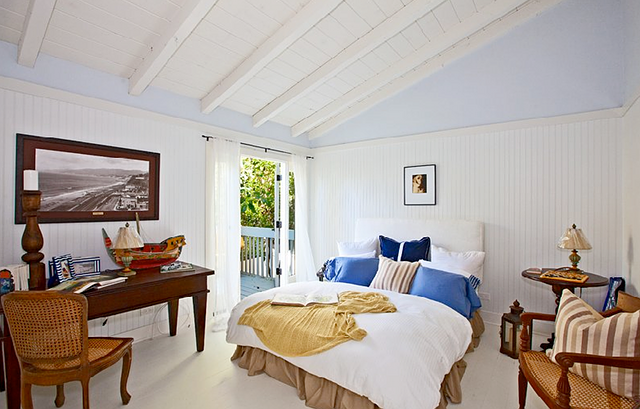 I love the ceiling. This bedroom is also very charming!
Patio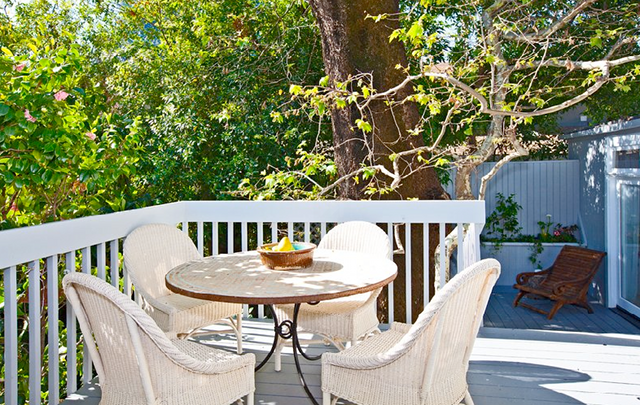 Isn't it just so beautiful? That tree is really special.
Chair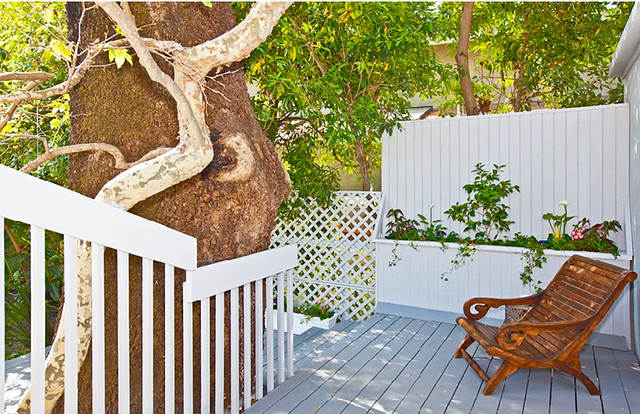 A perfect spot for a great reading.
Plants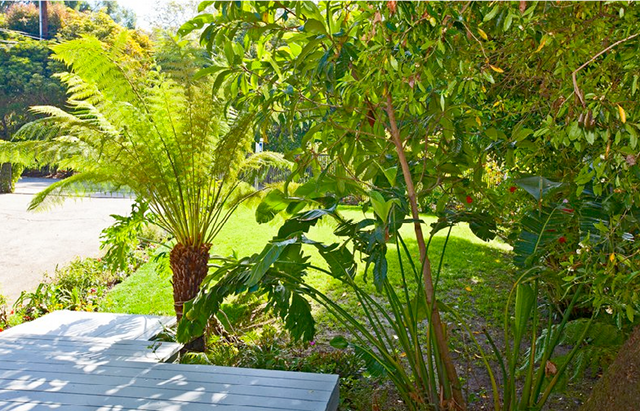 Lovely.
Garden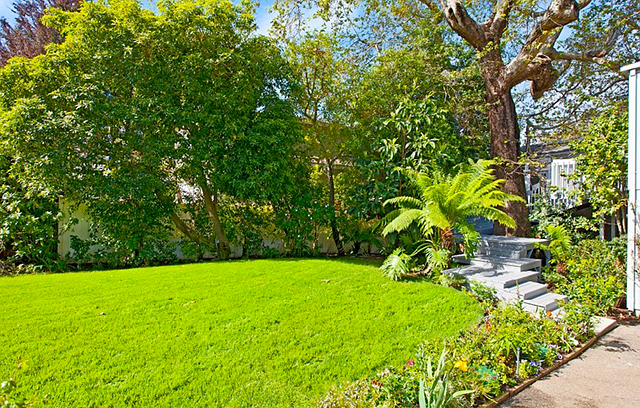 I love gardens surrounded by trees.
I really like the furniture in this house. I like the patina of the pieces used here and how much charm they add to this place. I also like the fact they added color through accessories, flowers and artwork, while keeping the floors, walls and ceilings very light. Would it be nice to own this place as a vacation home and be only 10 minutes to the beach?
How's your week being so far? I've been doing well. The area where we live is filled with little seafood places that open just during the warm seasons of the year. They serve some amazing lobster rolls, lobster sandwiches and any other kind of seafood plates. It's very exciting because we basically wait for these places to open every year and most of them are waterfront, so driving there and enjoy a delicious meal looking at the ocean is a very special treat for us. I must say that I'm much happier when the sun is shinning! 🙂
xo
Luciane at HomeBunch.com
I Can Help You with Interior Design: HB's Design Service.
Come Follow me on Twitter: Twitter/HomeBunch
Source: Chris Cortazzo.