Dreaming of living by the sea is something that many of us do and this gorgeous house in Malibu makes me wish to be right there, feeling the sand… wait! Feeling the sand?! It's true, can you imagine how much sand ends up everywhere in the house? What about on that rug in the picture above? Ok, maybe I'm exaggerating a little, maybe I'm just trying to convince myself that living in this house wouldn't be just perfect. The truth is, I think this house is simply stunning and it's really well decorated. It's relaxed yet stylish and it feels "airy", light and completely welcoming.
Just come in and feel the breeze…
Morning Walk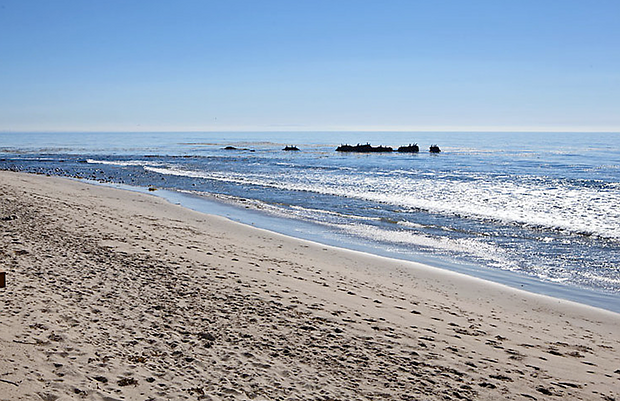 Nothing feels more relaxing than walking barefoot on the sand.
Blue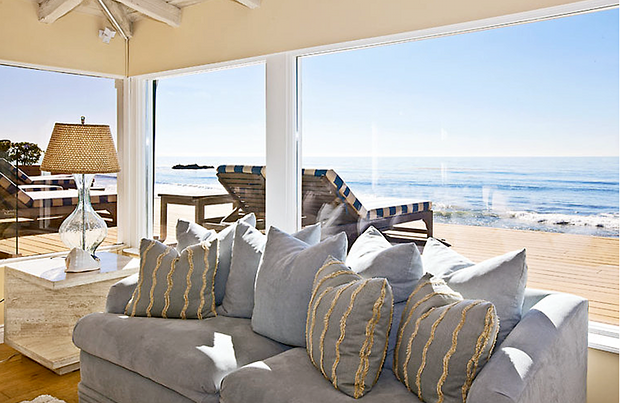 Pretty views and interiors.
Open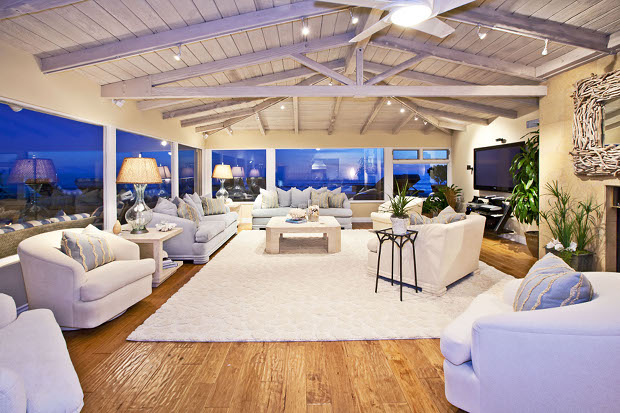 How can you not love this room? The beams makes this place feel open and very spacious. I love the decor.
Mirror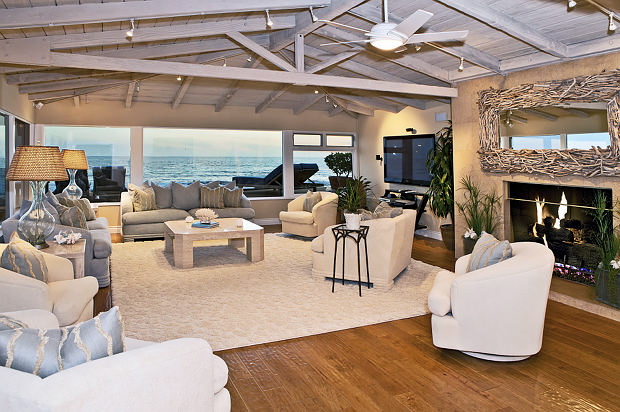 Gorgeous mirror and it goes perfectly with the fireplace and ceilings.
Dining Room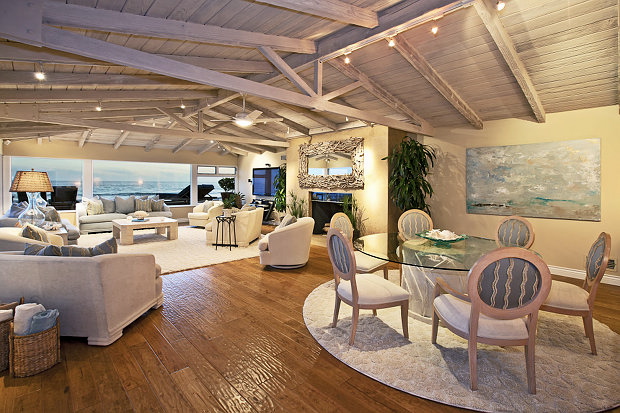 All the furniture here is a very light pallet and it looks great because it flows well to the most important element here: the view!
Family Room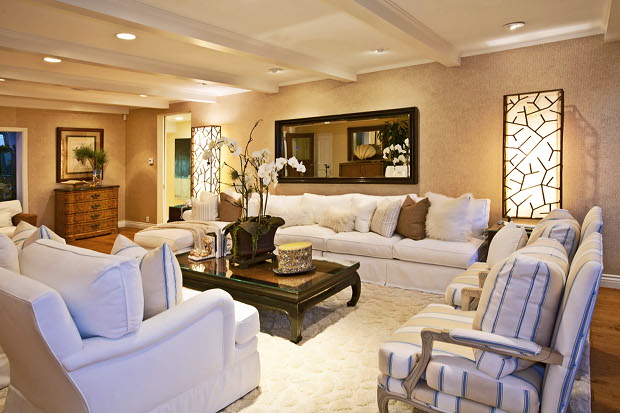 This is a more tailored room but still feels very relaxed.
Gold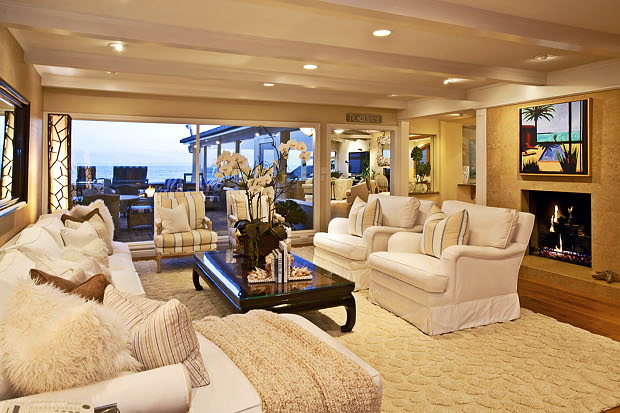 This room will look great for years to come because the furniture has very classic lines. When buying new furniture think about that.
Kitchen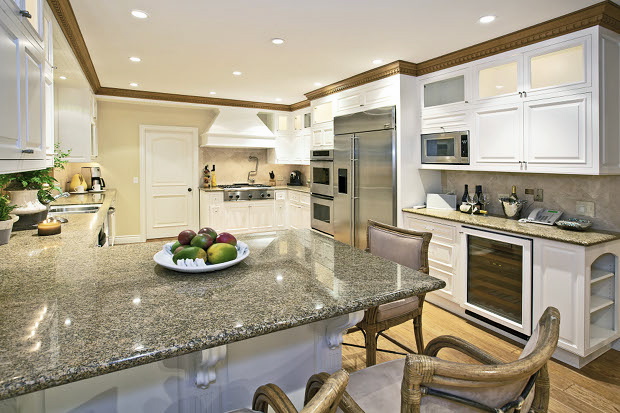 I personally think this kitchen is missing some color and some light fixtures; It's beautiful, but it can look better.
Master Bedroom Delight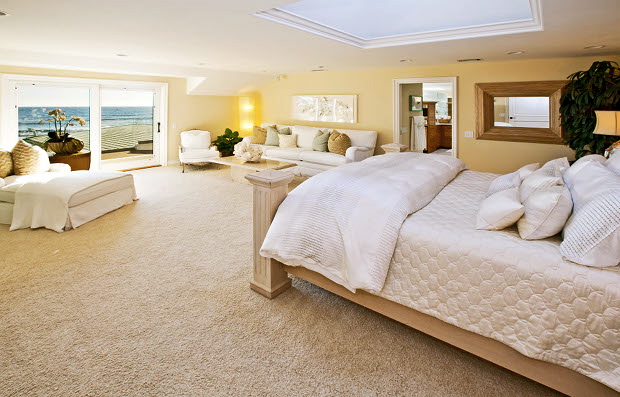 Serene.
Seating Area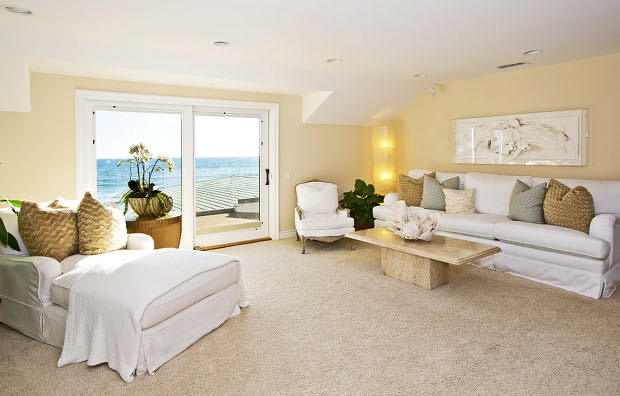 I like all the white furniture in this house. It can become boring sometimes, but you always have the choice of changing your pillows, which will easily change the look.
Guest Bedroom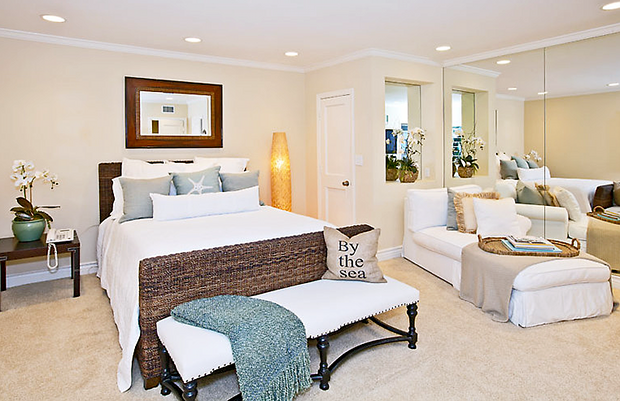 I adore this room and the "By the Sea" pillow. Really cute!
Balcony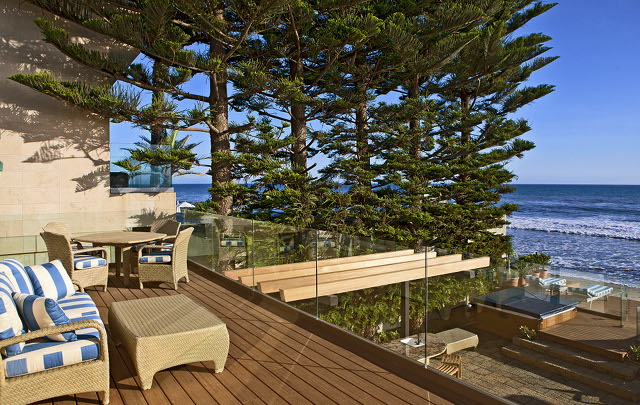 This is the amazing view from the master. Not only is the beach beautiful but so are the trees.
Friends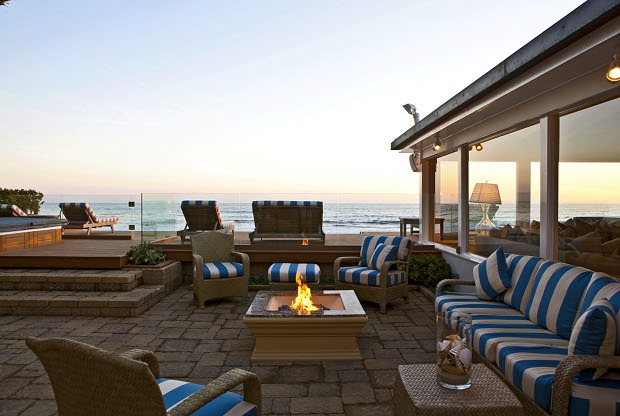 A perfect place to have all the people you love with you. Toasted marshmallows, anyone?
Sunset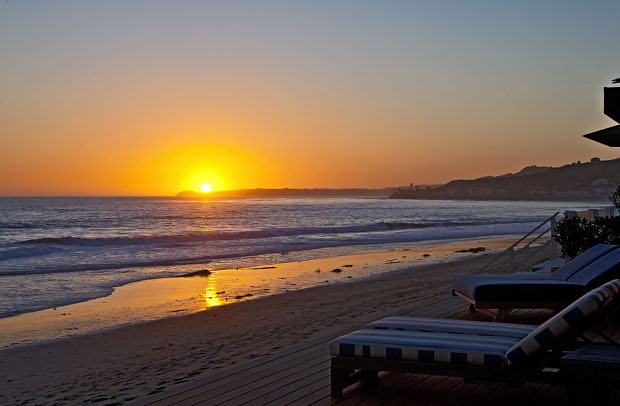 A perfect house inside and out.
I'm not sure if you feel this way, but sometimes I see certain houses and I just get a great feeling about them. Maybe it's about the energy of the space, how everything flows together or even because of its surroundings.
Enjoy your day and I hope you live in a place where you feel as good as it gets!
xo
Luciane at HomeBunch.com
Come Follow me on Twitter: Twitter/HomeBunch
Source: Irene Darzzan-Palmer.