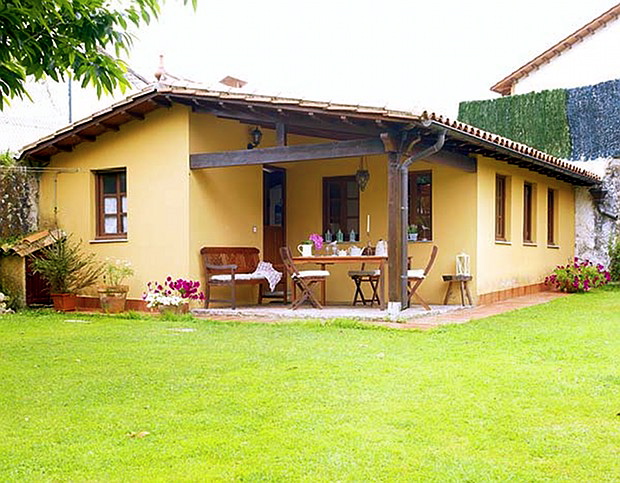 This is a place that I wish was mine! Really! I love how simple, small and cute it is! This house was built for a family to spend their summer vacations in. I simply love how simple they kept it, without adding things that they didn't really need to have. As you can see, they kept only the things that make sense in a small space. They didn't add luxury items, they just added things that make this place feel like a comfortable retreat. Just like summer should be: simple, relaxed and fun.
I really hope you enjoy this little adorable cottage in Spain.
Open and Cozy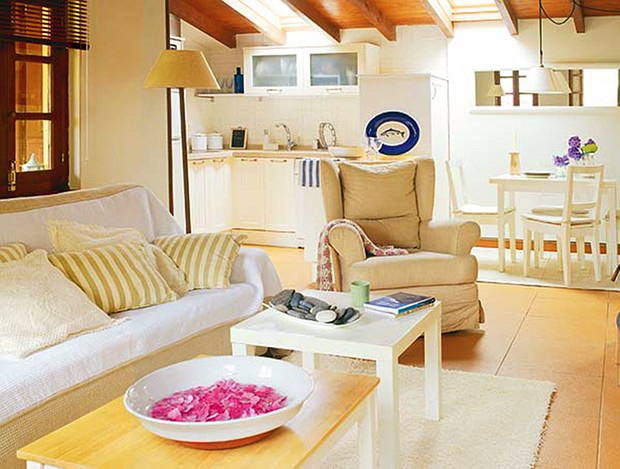 Yes, it's tiny and perfect! I love the comfy furniture and the fact they kept it neutral. It feels airy and even bigger than it actually is.
Windows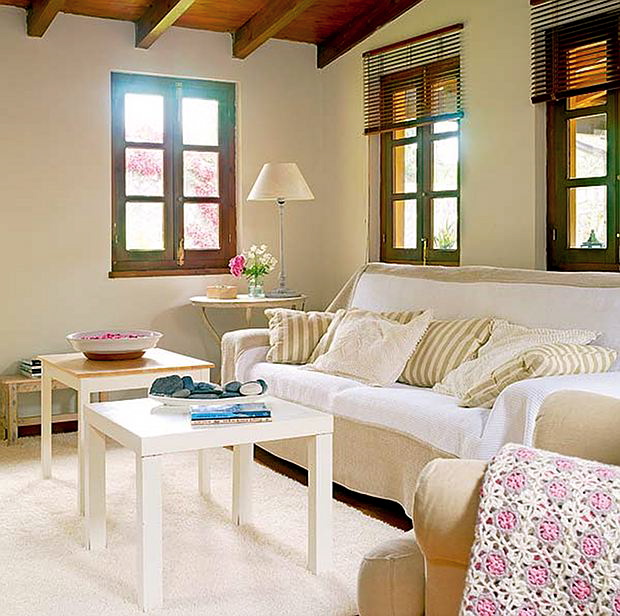 Gorgeous windows. Very typical of Spain.
Living Room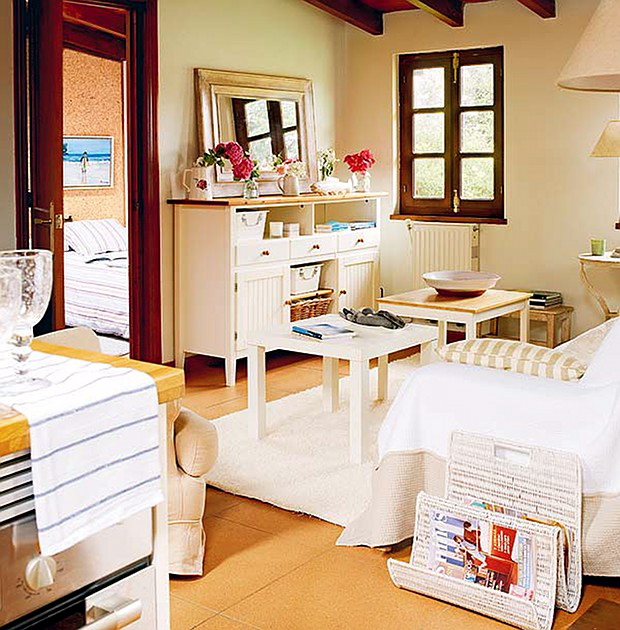 You can always have a beautiful house no matter what its square footage is. When living in a small space, you should always opt for furniture that offers storage space.
Kitchen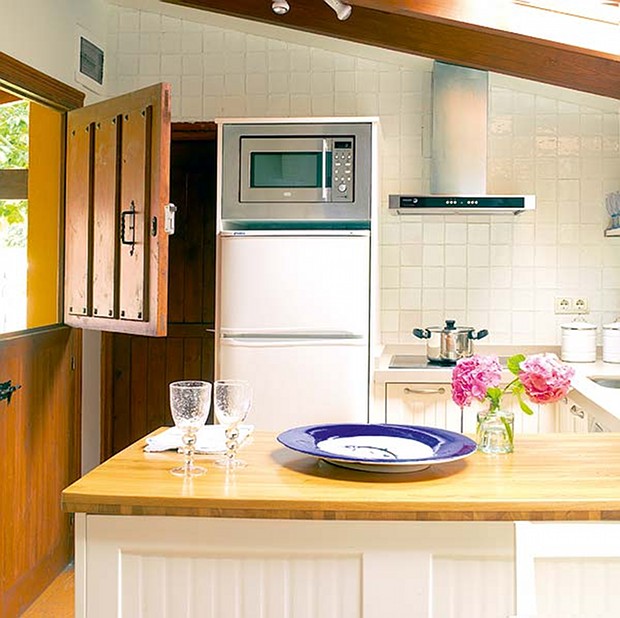 They chose not to add wall cabinets which created some visual space and made this kitchen feel bigger. Notice the charming door, isn't it pretty?
Meals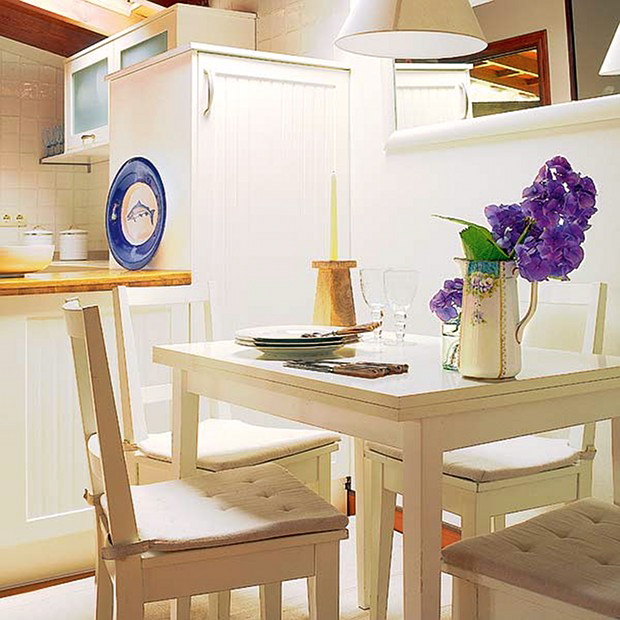 I love the fact it's very compact. I think it would be very sweet to have dinner here with my family.
By the Fire
For those chilly nights when you want a cozy fire.
Master Bedroom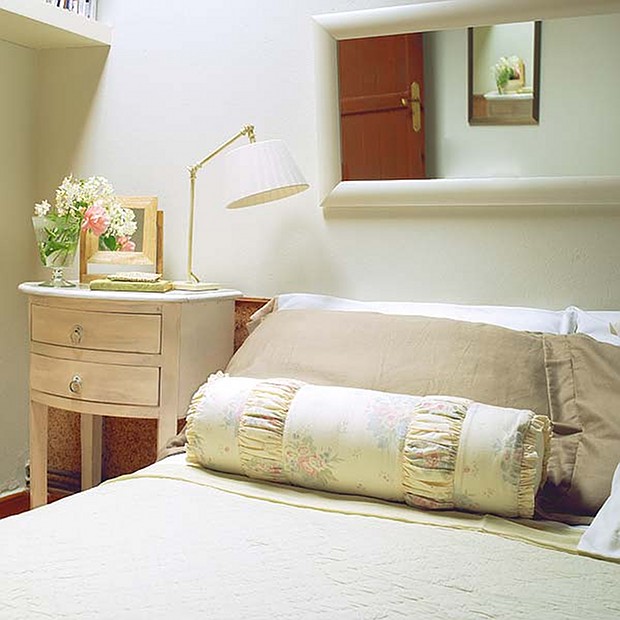 There's space for no more than a bed and a side table, but what they got here is really charming.
The Reason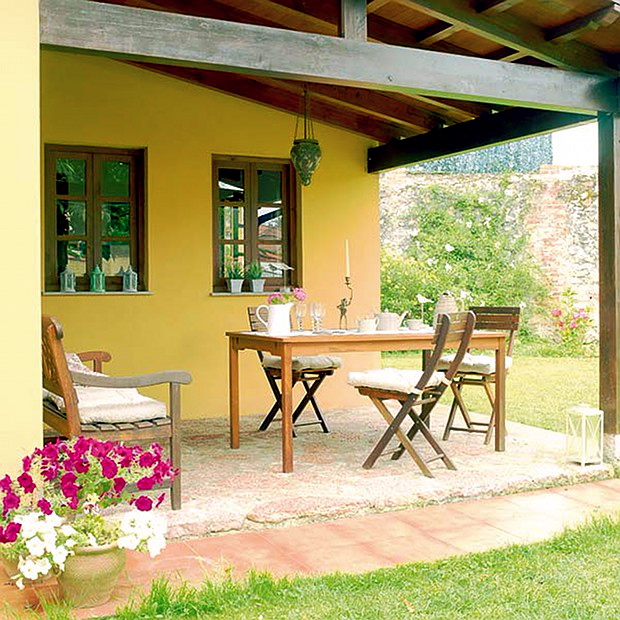 This patio is really adorable. The only thing missing is a hammock somewhere in that backyard. Siesta, anyone? 🙂
Where's your favorite place to spend summer? Mine is always by the beach. I can't imagine being away from the ocean in the warm months. I love the sunshine and the sand. What about you?
See you back here tomorrow and thank you for stopping by! Having you here is what keeps me inspired!
xo
Luciane at HomeBunch.com
Come Follow me on Twitter: Twitter/HomeBunch
Source: Mi Casa.