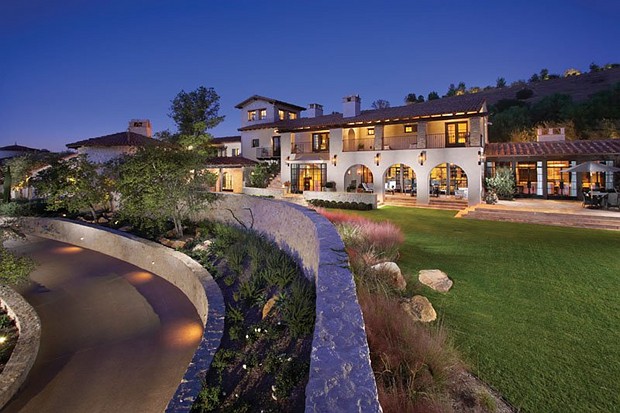 Are you a baseball fan? I've been to a great game before between the Yankees and Toronto Blue Jays and I was really excited, after all it was the Yankees. But to be really honest I don't know much about the game and I find it to be a little bit too long at times. But who knows, maybe I'll learn more about it and become a bigger fan of baseball.
When I heard this house belonged to former Los Angeles Dodgers player Shawn Green I was, literally, asking myself: "Who"? But as I saw his house I didn't really care to whom this amazing house belonged to. After all, this house is worthy to take a look, independently of its owner.
This extraordinary house located in the community of Shady Cannon was originally on the market for $17.5 million but as we all know, the market isn't that strong to anyone, so Shawn Green is trying to sell now for $10.9 mil. Still a lot of money, but I think it will attract the right buyer with this price.
Now, let's talk about the real reason I'm posting this house today. This is a house that got my attention very quickly for its beautiful surroundings and also for its craftsmanship. It was designed by Ritner Group, ForestStudios and built by Pacific Design Estates Construction, Inc. The interior is by interior designer D. Kruse. The house offers 13,500 square feet, a subterranean wine cellar and tunnel connecting the residence to the pool house and home theater. The huge gourmet kitchen has a walk-in refrigerator, Calcutta marble counters, Lacanche range and a large center island with a pop-up television. You don't really need to get out of this house to have fun. Take a look and tell me if you think it's worth $10 million.
Summer Night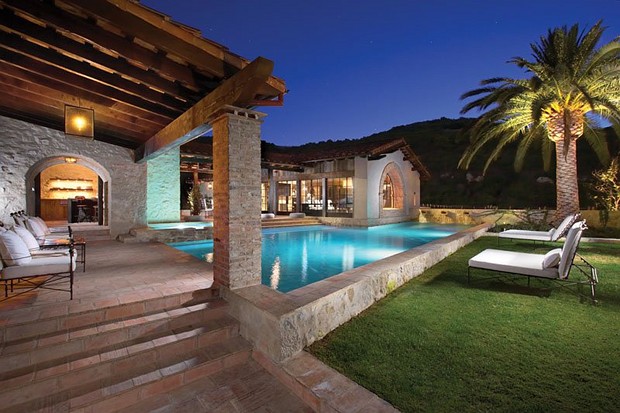 The architecture of this house blends perfectly with its surroundings.
Foyer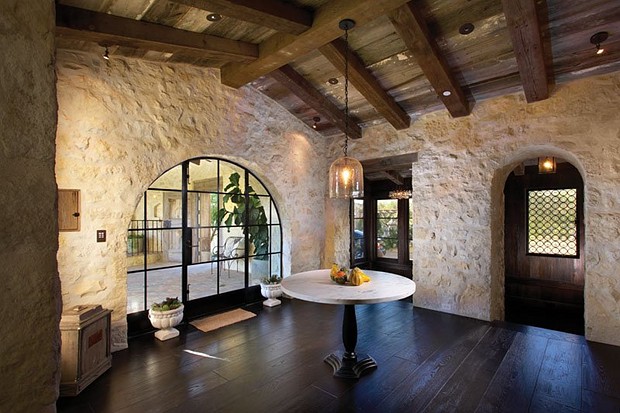 This house is all about texture. By having this kind of texture and architectural detail, you don't need to add too much to it. This simple table and gorgeous pendant are perfect for this space.
The Old is New
Recycled wood paneling adds some charm and warmth to this living room.
Dining Room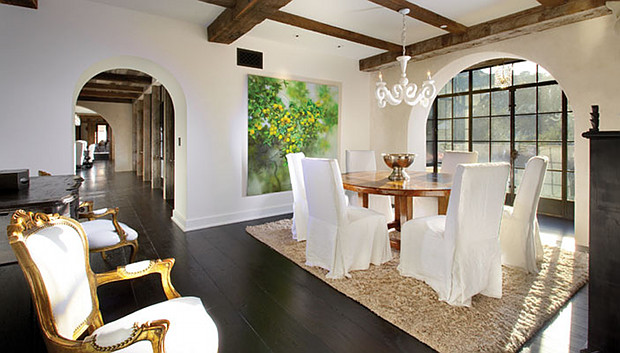 All of the rooms of this house are very uncluttered. This dining room is beautiful, welcoming and because of its size, it doesn't feel overwhelming.
Kitchen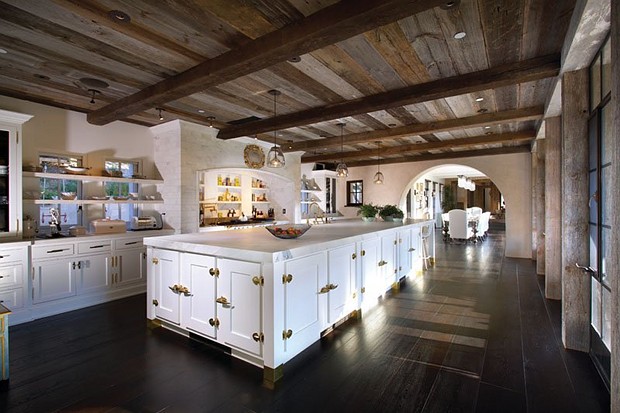 This kitchen deserves many compliments. It's perfect in every possible way, starting with the beams, the gigantic island with Callcuta marble (always so beautiful and classic), and the arches. This is definitely an inspiring kitchen.
Master Bedroom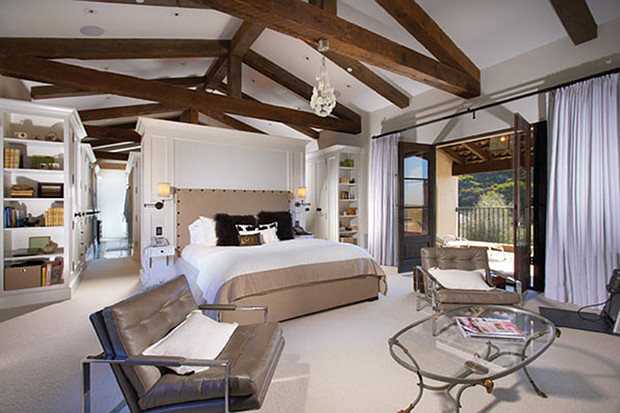 Again, the architecture of this place is the show-stopper. I like how they kept it neutral so you can notice the ceiling even more.
Viewing It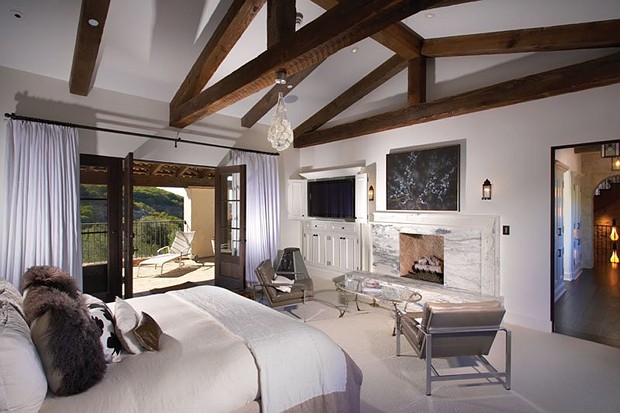 It's gorgeous inside, but take a look at the view of the rolling hills outside.
Master Bathroom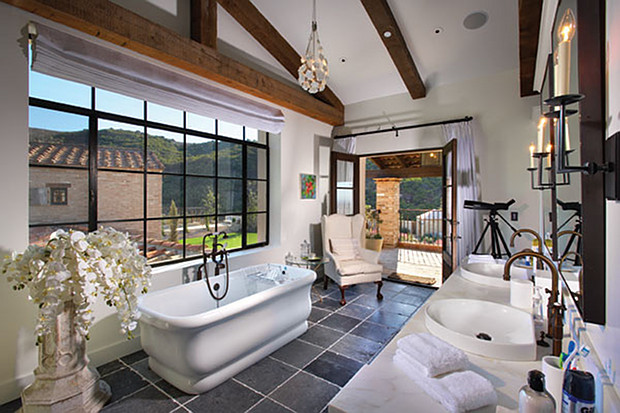 I can't see anything I don't love in this space. It's what I call a "dream bathroom".
Shine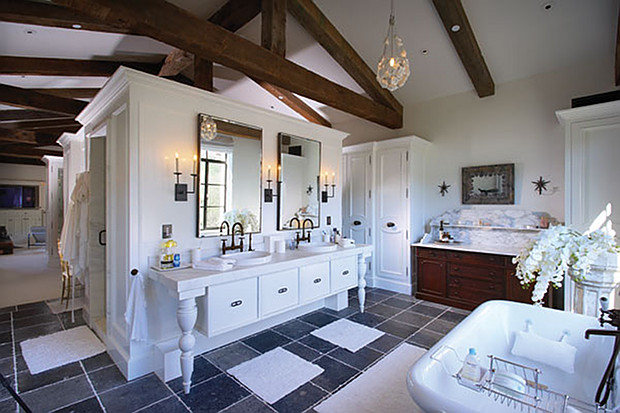 Very charming!
Wine Cellar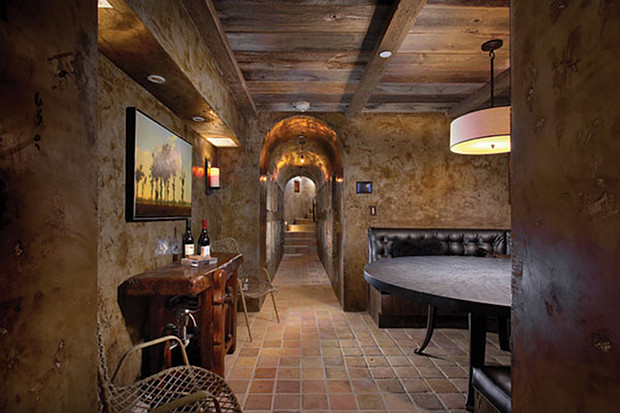 This wine cellar is quite masculine but I can't see it differently.
Nature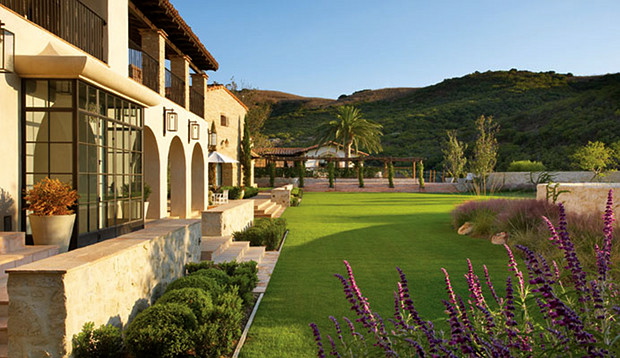 It's heavenly!
Relaxing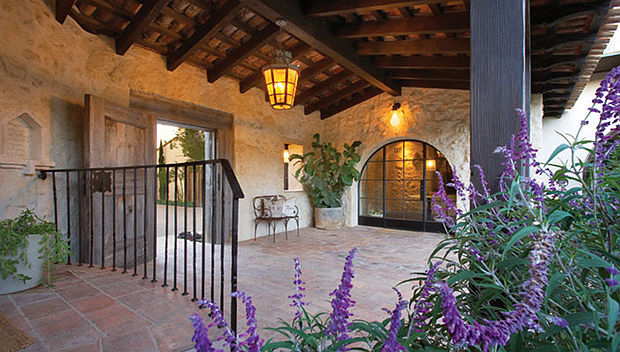 You'll find something beautiful to see in any direction you look.
Old Charmer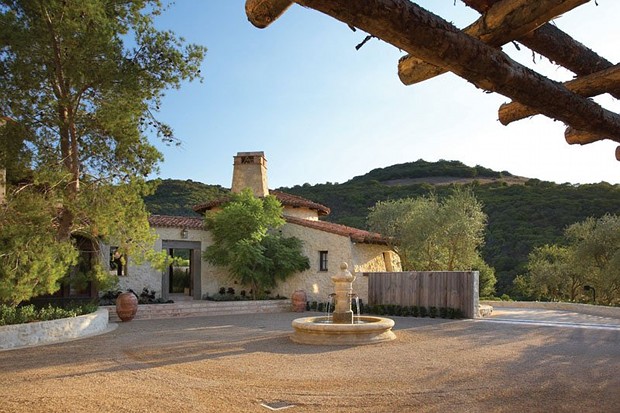 It feels it has been here for many decades. That's what a great architectural company can achieve.
Gardens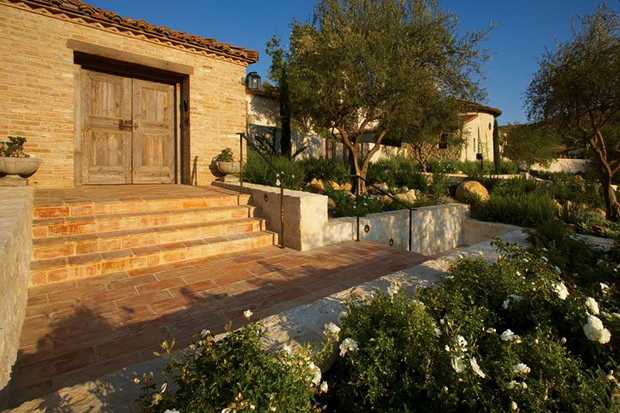 Lavish landscaping.
City Lights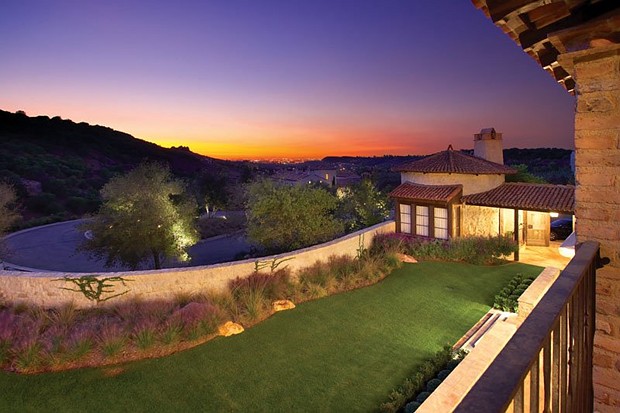 Whoever buys this property should know they have fabulous taste.
I hope you liked this "tour". As you already know, I love seeing many different types of homes — no matter their size or style. It's so incredible to see how people can be creative within their own space.
I'm sending a big thank you to you for your visit! I hope you always feel welcome here on HomeBunch. 🙂
xo
Luciane at HomeBunch.com
Come Follow me on Twitter: Twitter/HomeBunch
Source: Luxist.